If you are looking for a cute rustic baby shower favor then you have come to the right place!
Read on down to find the FREE tutorial to make these cute woodland themed favors today!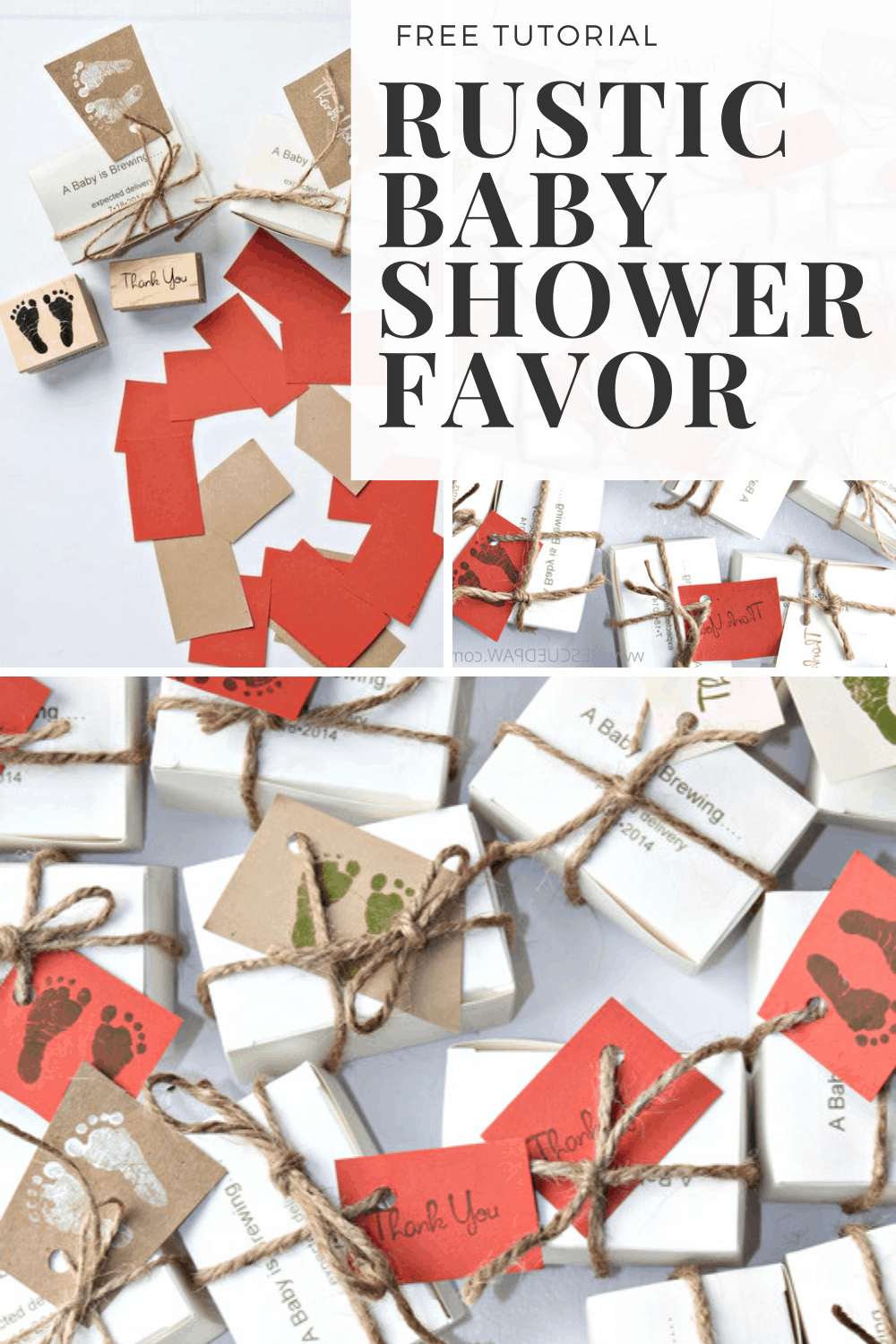 Once you make these be sure to check out the matching rustic centerpieces and silverware holders that go with this party favor!
I hope you enjoy these easy DIY favors!
Happy Crafting!
Favors for a Woodland Themed Baby Shower!
These woodland baby shower favors are super cute and easy favors were a team effort with a ton of thanks to my sister! They took less than an hour (with help) and I think turned out extremely cute!
Check out my post below for a list of the items you will need to make these for your next gathering plus detailed instructions!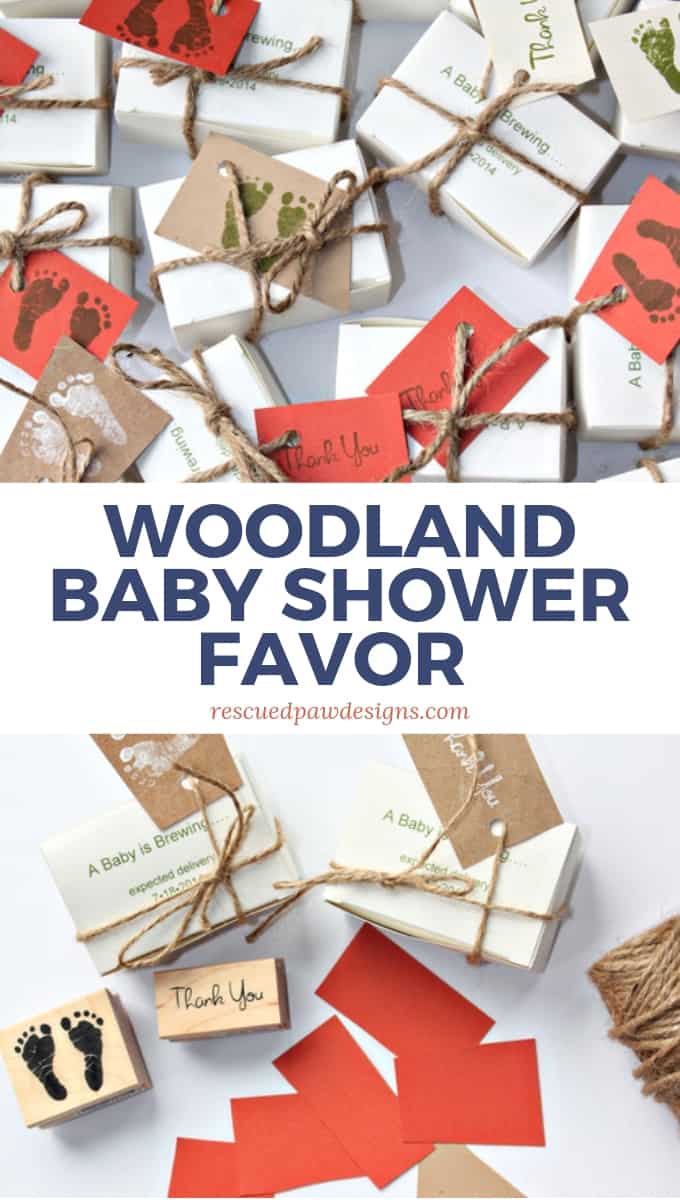 Woodland Rustic Baby Shower Favors
Materials
Card stock (purchased at Michaels)
Ink Pads (purchased at Michaels)
Stampers (purchased at Michaels)
Scissors
Hole Punch
Twine (purchased at Michaels)
Favor Boxes (purchased at Michaels)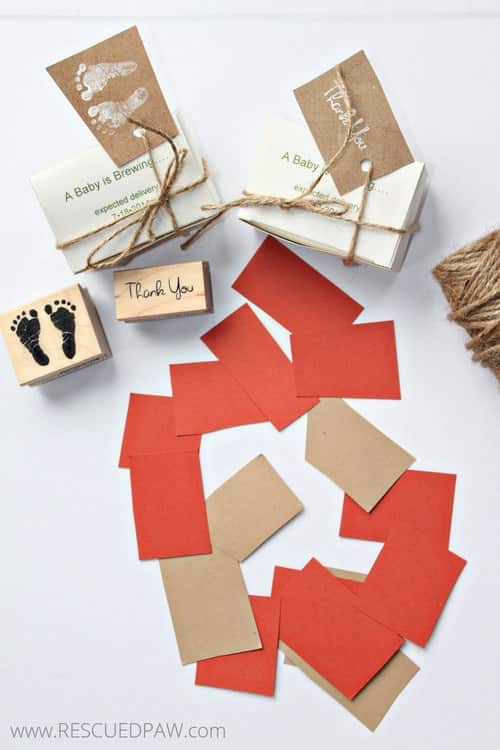 How to Make a Rustic Baby Shower Favor
Use your Avery labels & print out the saying of choice. We chose " A baby is brewing expected delivery 7-18-2014"
Assemble Favor Boxes and Fill with Celestial Seasoning Tea Bags.
Attach your label to the outside of the box.
Gather card stock and cut out the tags. I just cut random shapes because we were going for a rustic feel.
Use stampers of your choice, dab into the ink pad and stamp onto the cut out the tags. I utilized both sides of the tags with two different stampers. It is up to you if you choose to do the same.
Cut twine into pre-measured lengths according to the size favor box you are using, then use the hole punch to make holes in tags. Next, string the twine through the holes and wrap around the box.
You Are Finished With Your Woodland Baby Shower Favor
I hope you had fun making this adorable rustic baby shower favor, and if you have any questions /concerns leave me a comment!
Thanks for looking and Happy Crafting!
You May Also Like These Craft Projects