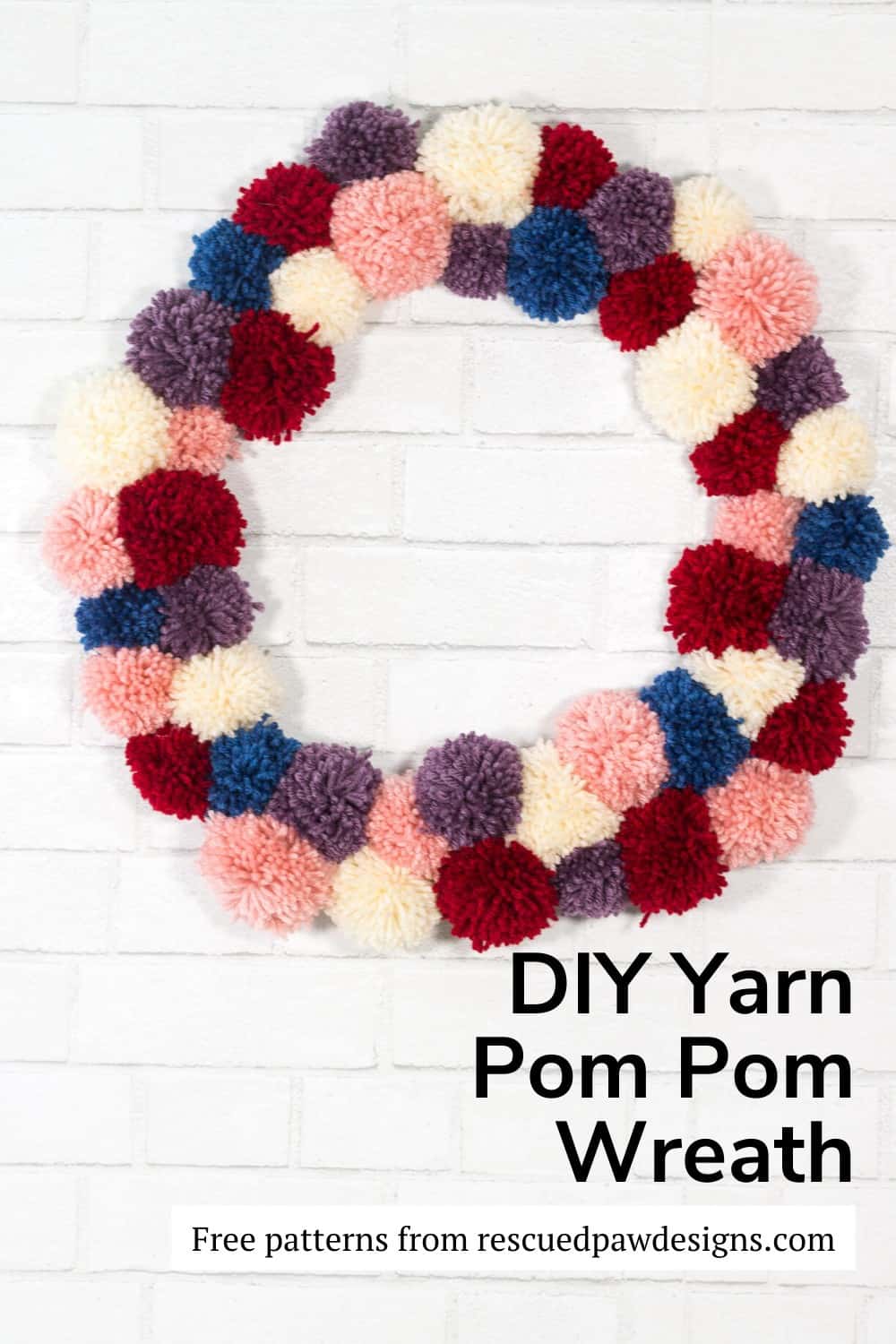 Are you looking for a fun way to use up your extra yarn? This wreath using yarn scraps from crocheting and the clover pom maker will get the job done! Read on down to find the easy yarn pom-pom wreath tutorial!
Do you want to create more projects that use poms? Try my pom beanie or try your hand at learning how to make a pom!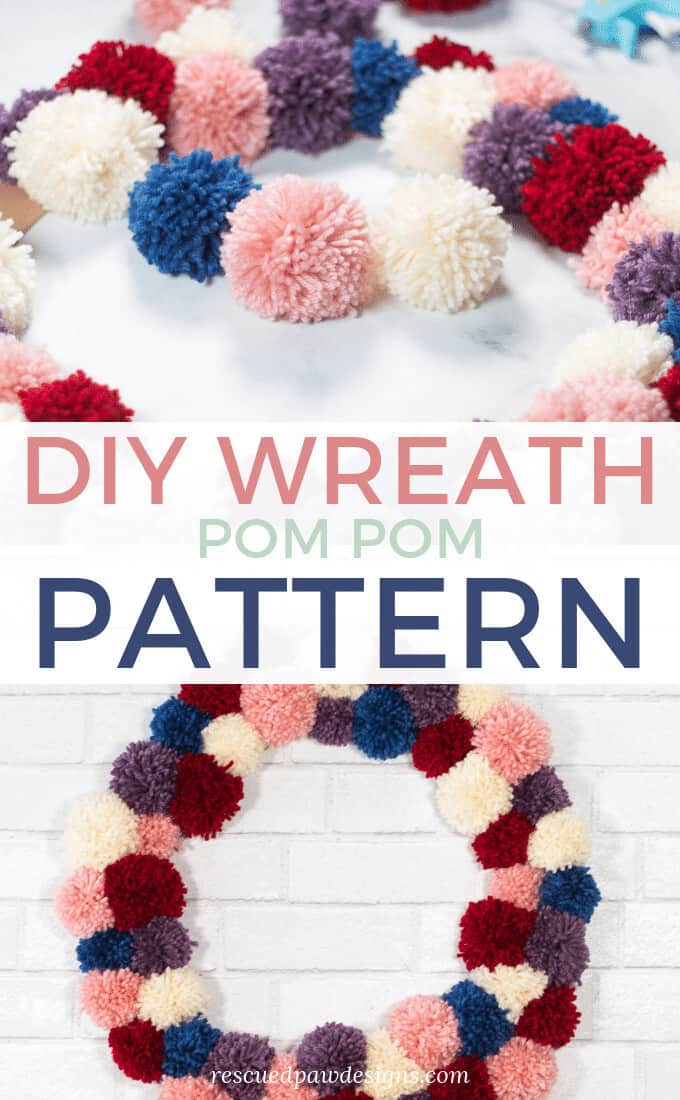 I am so excited to show you how to make this fun wreath! A pom wreath is a perfect activity to do with kids and an ideal way to keep them busy.
Happy Crafting.
How to Make Yarn Pom Poms for Your Wreath
Yarn Poms are probably one of the easiest and fun crafts you can do with yarn! My kids even like to join in when I make them. First, you will need some yarn. I used a worsted weight yarn for my example.
See below for the exact yarn colors I used.
Learn How to Use a Pom Pom Maker!
Next, you will need Pom Pom Makers. I used two different size makers for my wreath but you could use all one size or even do four sizes instead!
If you need help with using a Pom Maker you can read my post "here" about how to use the Clover Pom Pom maker machines. I promise it is super easy to learn.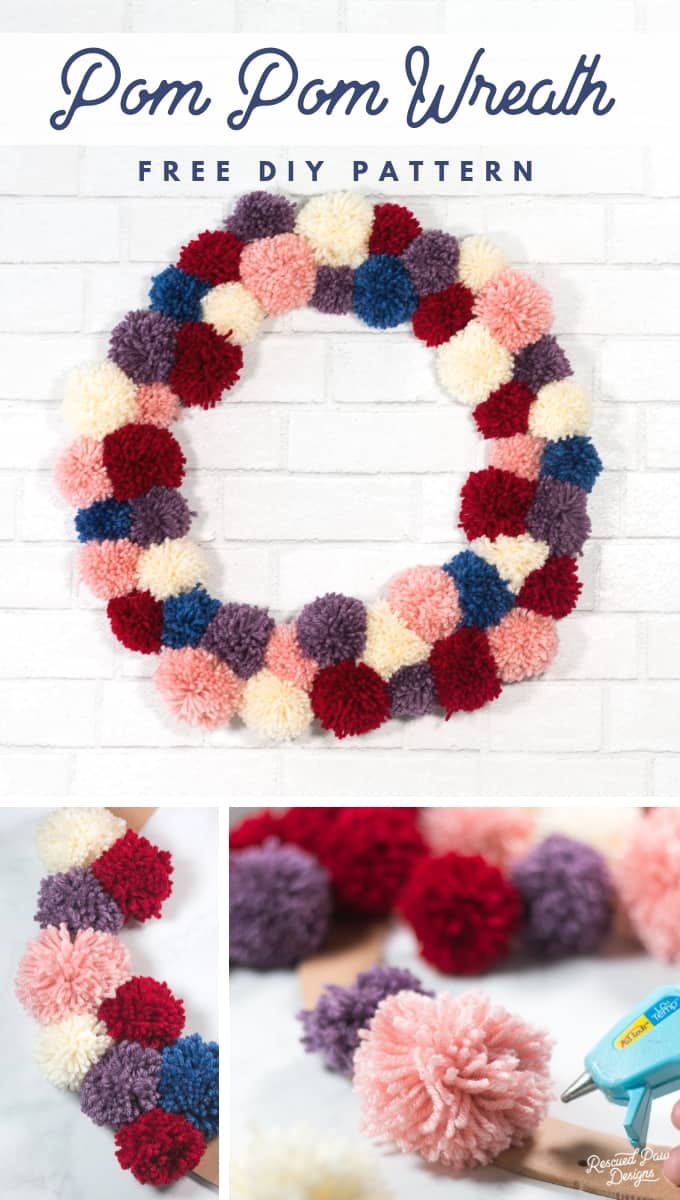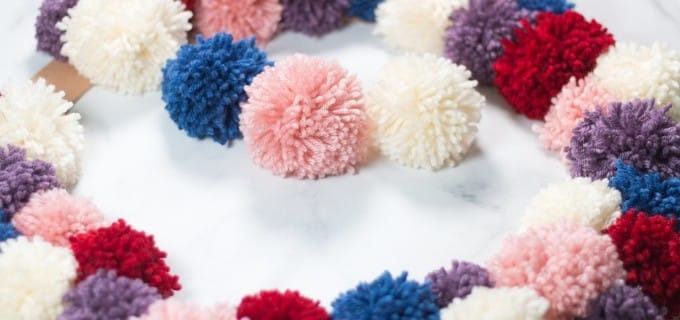 How to Make a Pom Pom Wreath
Supplies and Tools
How To Make A Diy Pom Pom Wreath
Follow the pom pom wreath instructions below to make your very own DIY wreath!
Use the directions on the pom-pom maker to create two different sizes of poms of various colors. If desired, mix the yarn to give some of the pom poms a sprinkled color look. Make about 50-60, depending on the fullness of the desired wreath.
Learn how to use a pom maker "here".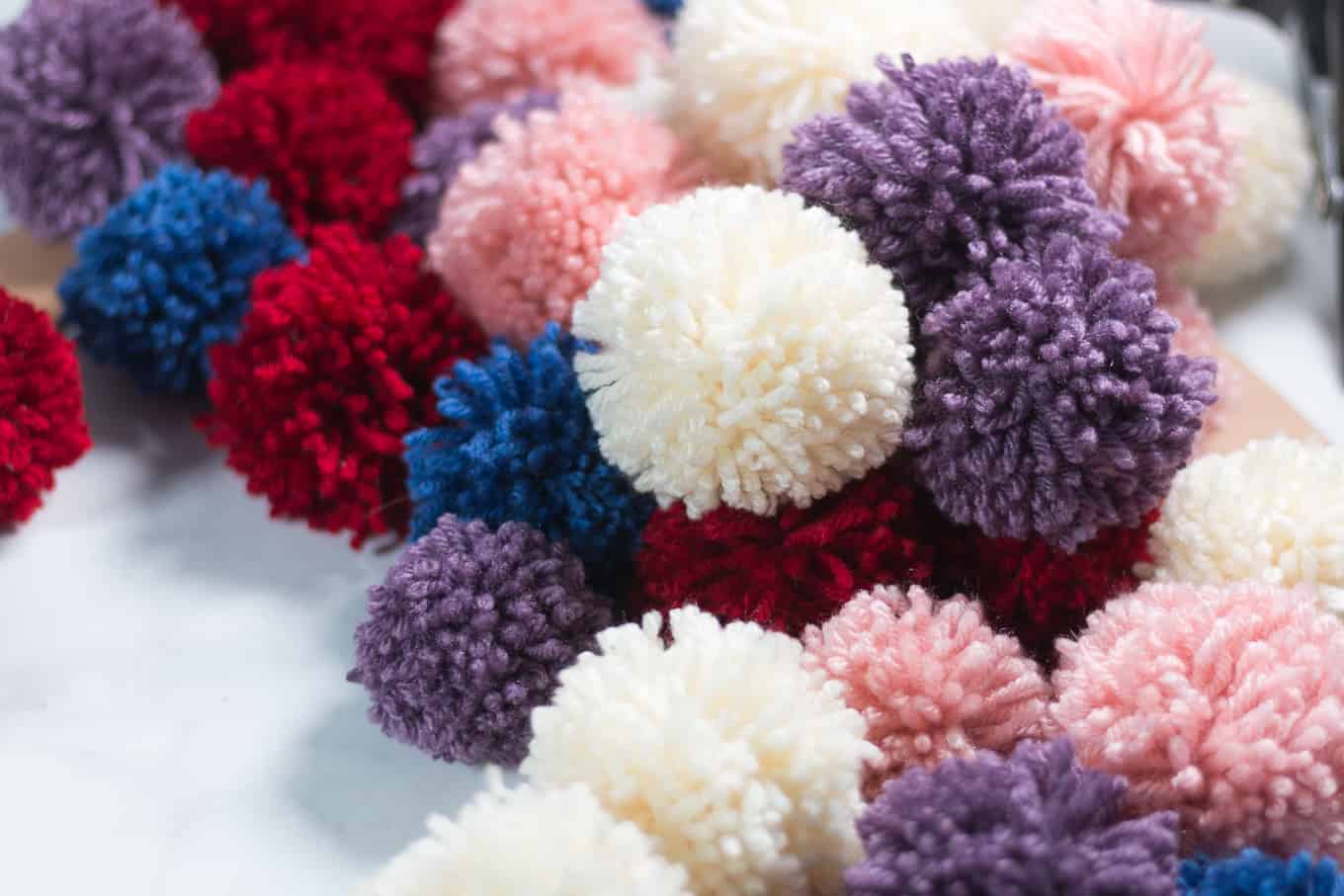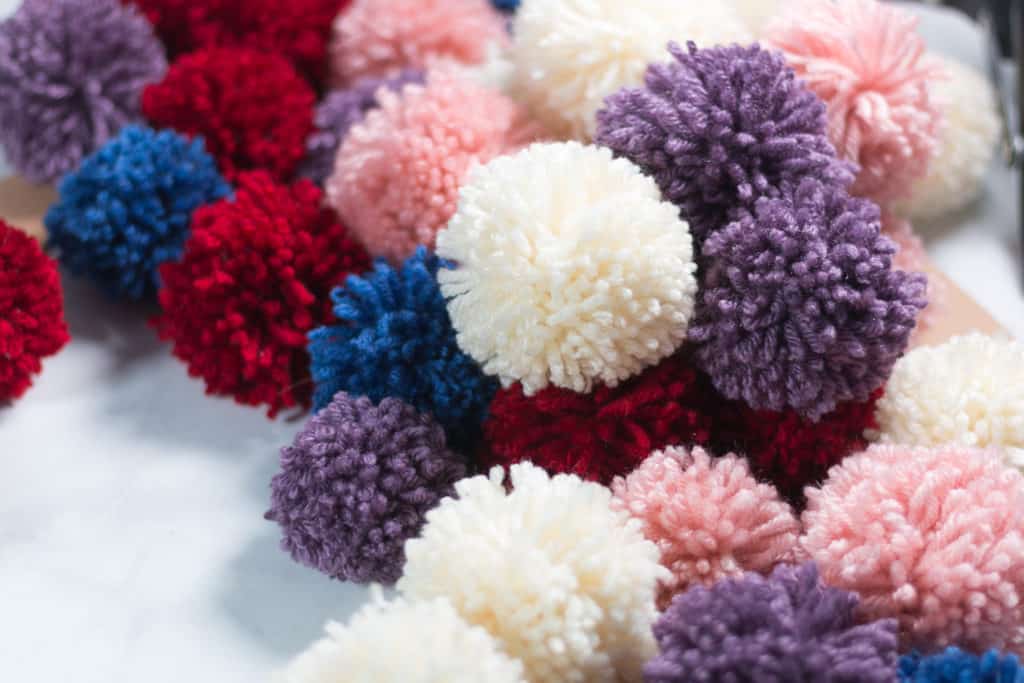 After making all of the pom poms, and before gluing, place the pom poms on the wreath, mixing up the sizes. Have fun with this part!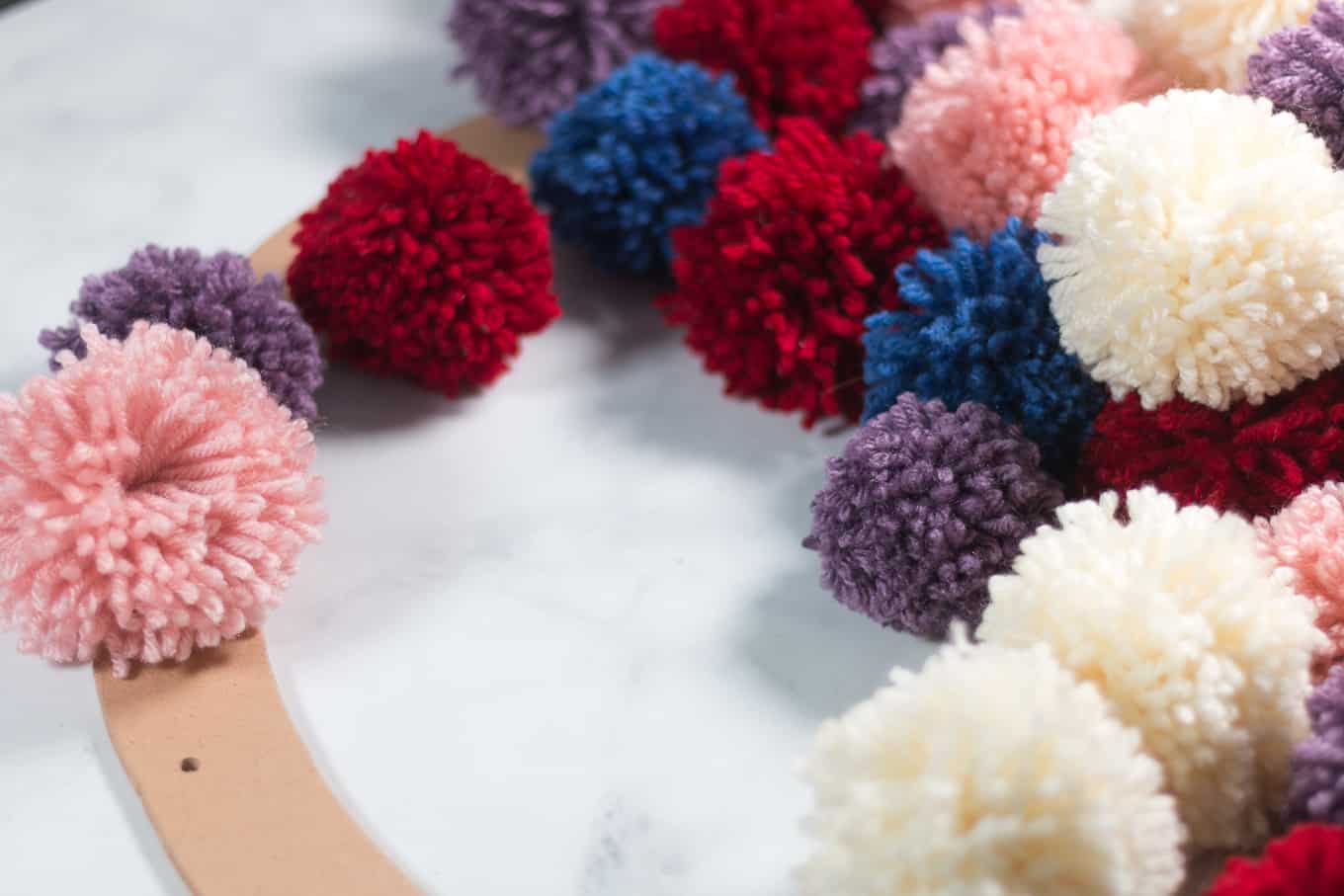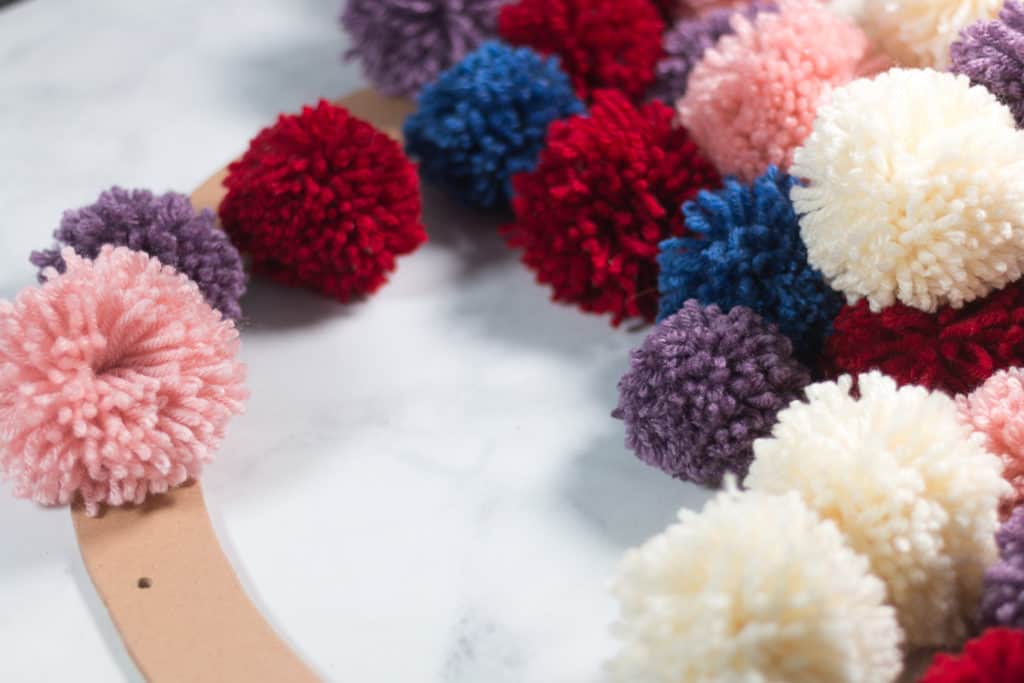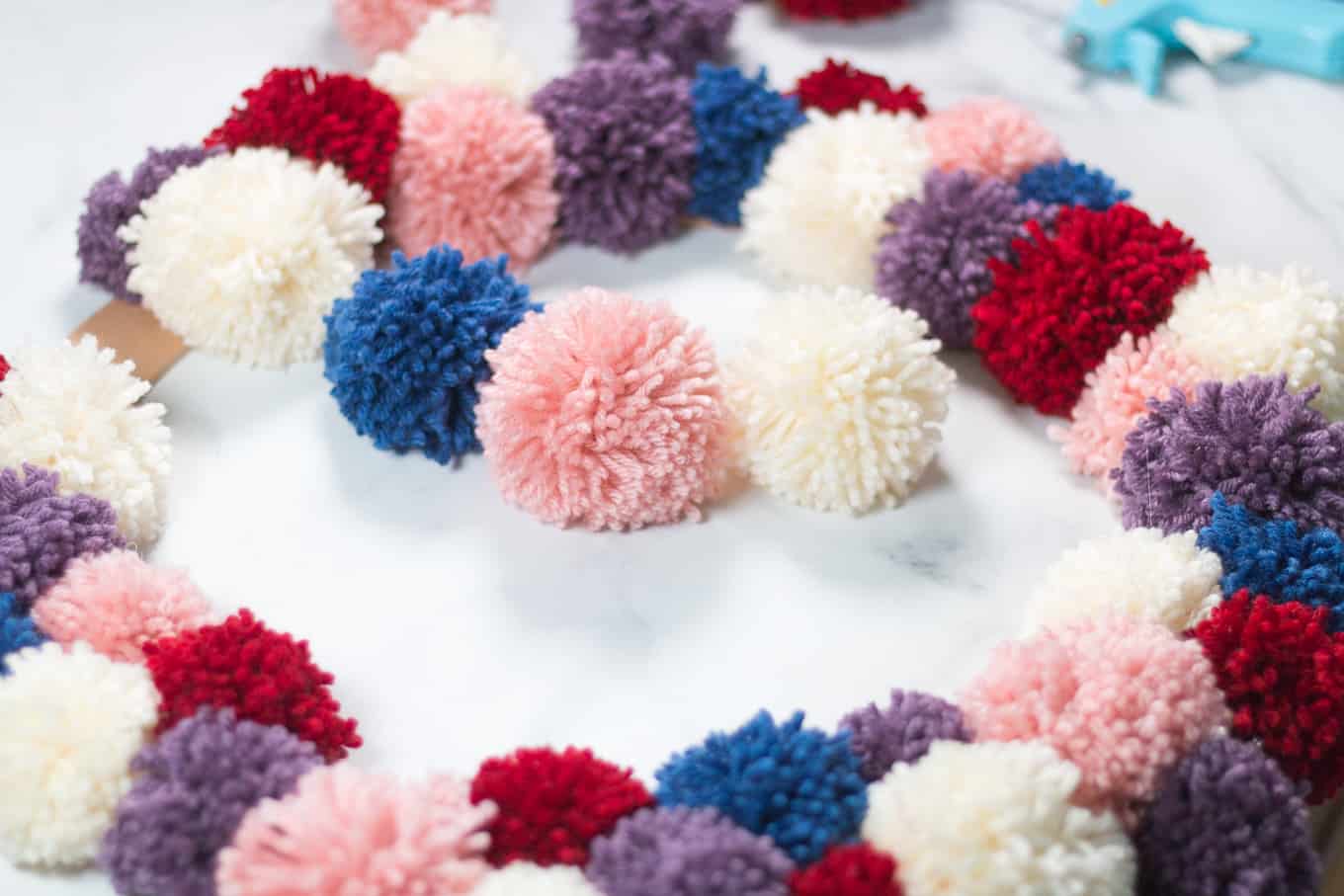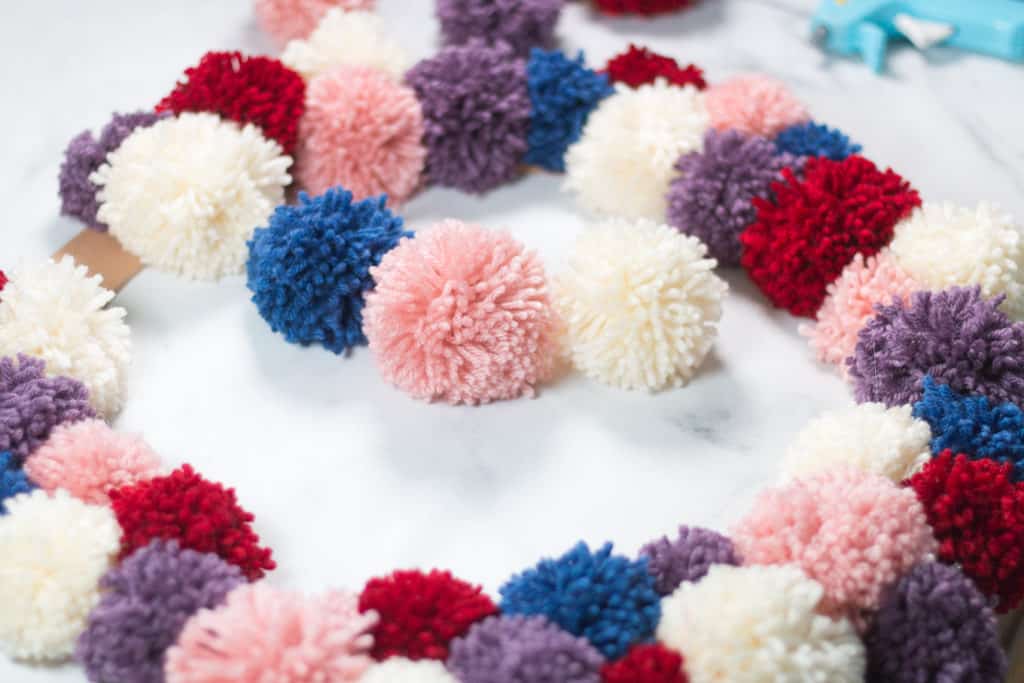 Once the placement of the yarn poms has been figured out, glue them in place with the hot glue gun.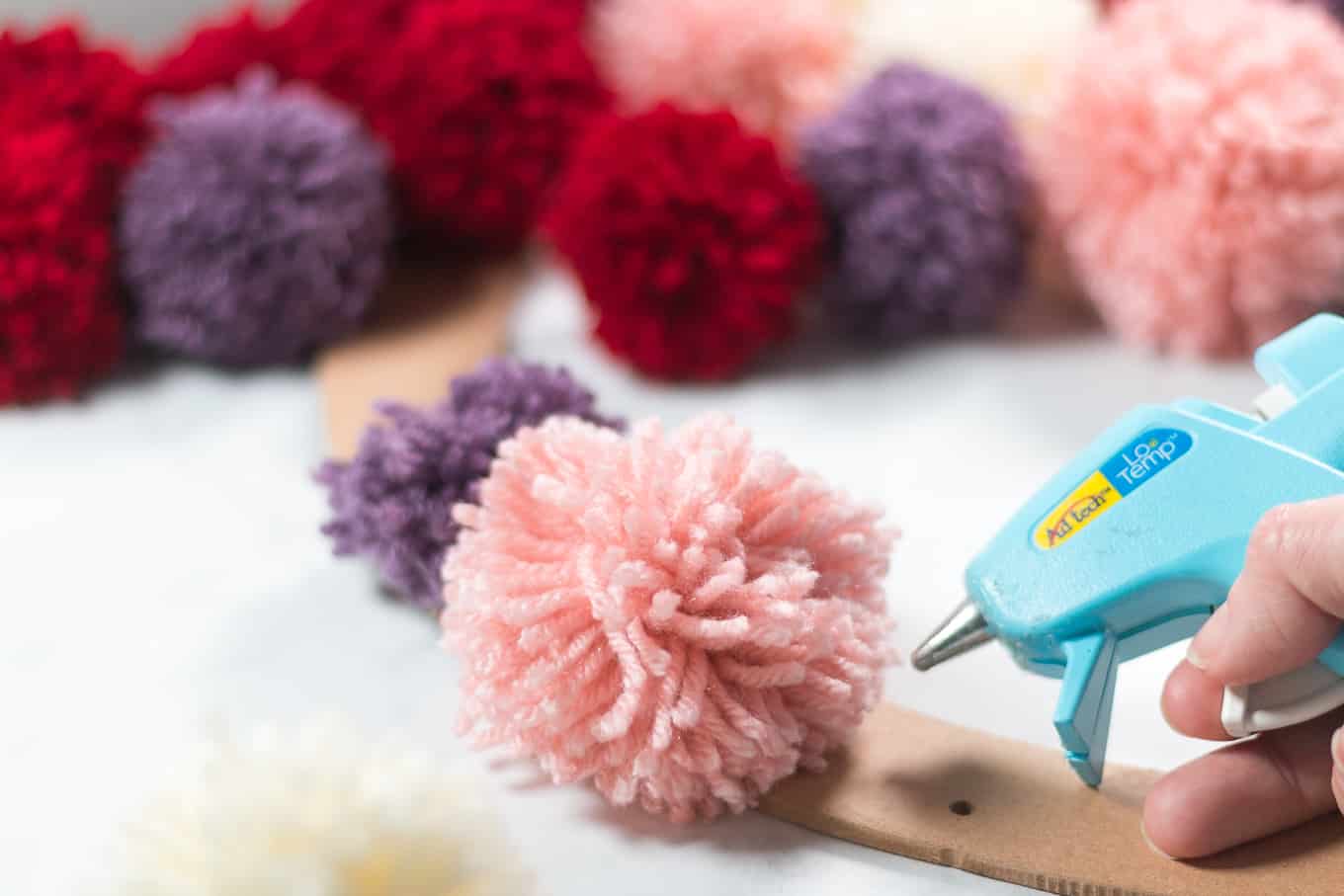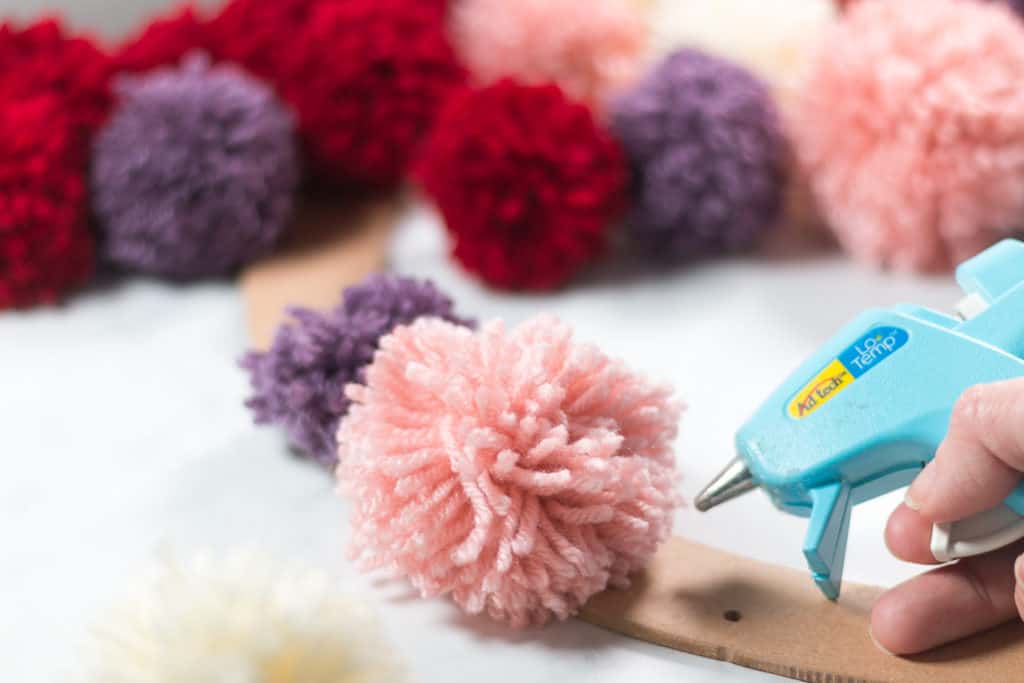 Once they are all glued in place then you are ready to hang your new pom pom wreath! I used a command hook but you could use an over the door hanger too.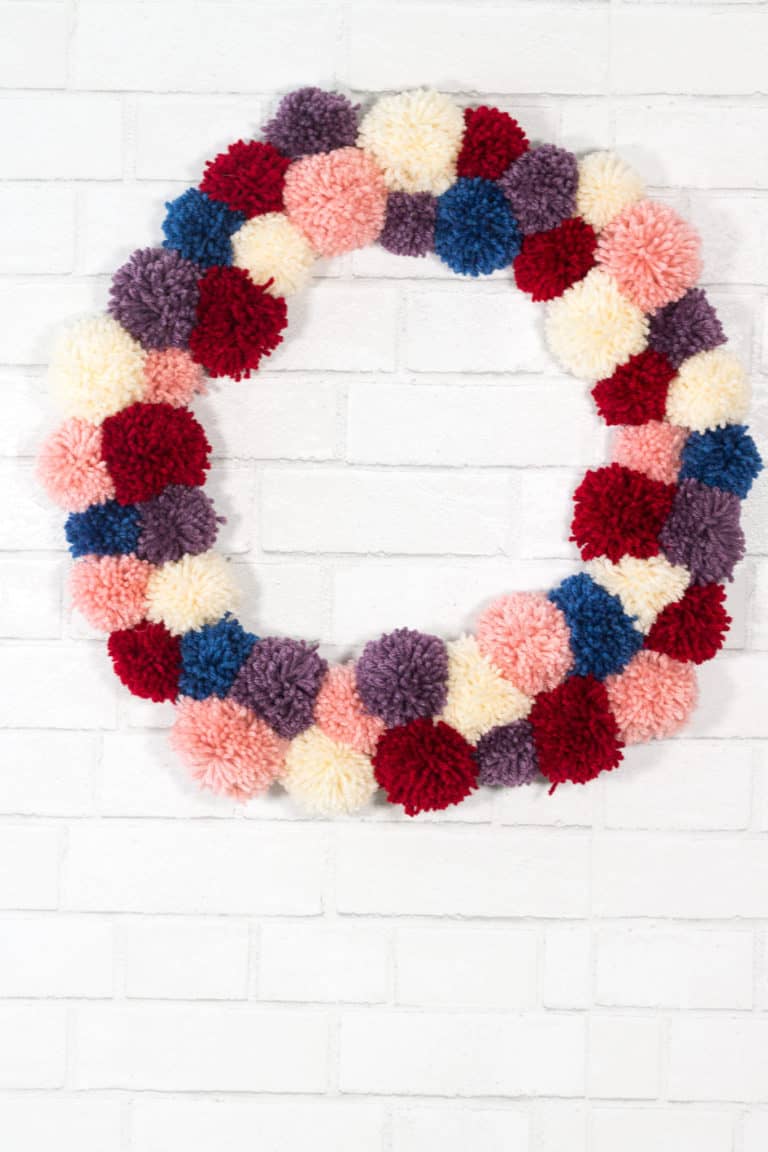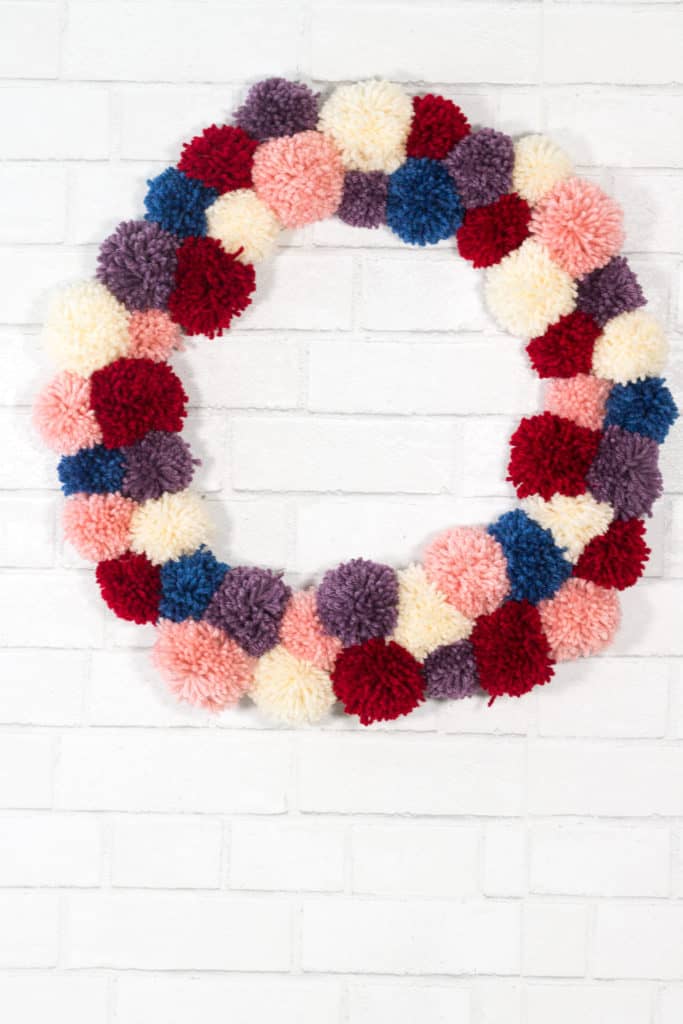 You Are Done With Your Easy Pom Pom Wreath!
The color possibilities are endless with this project. I can see this one in different shades of green for St. Patricks Day or even use the colors I used in this one for a Valentine's Day Wreath! Please be sure to share with me on social if you do decide to make this.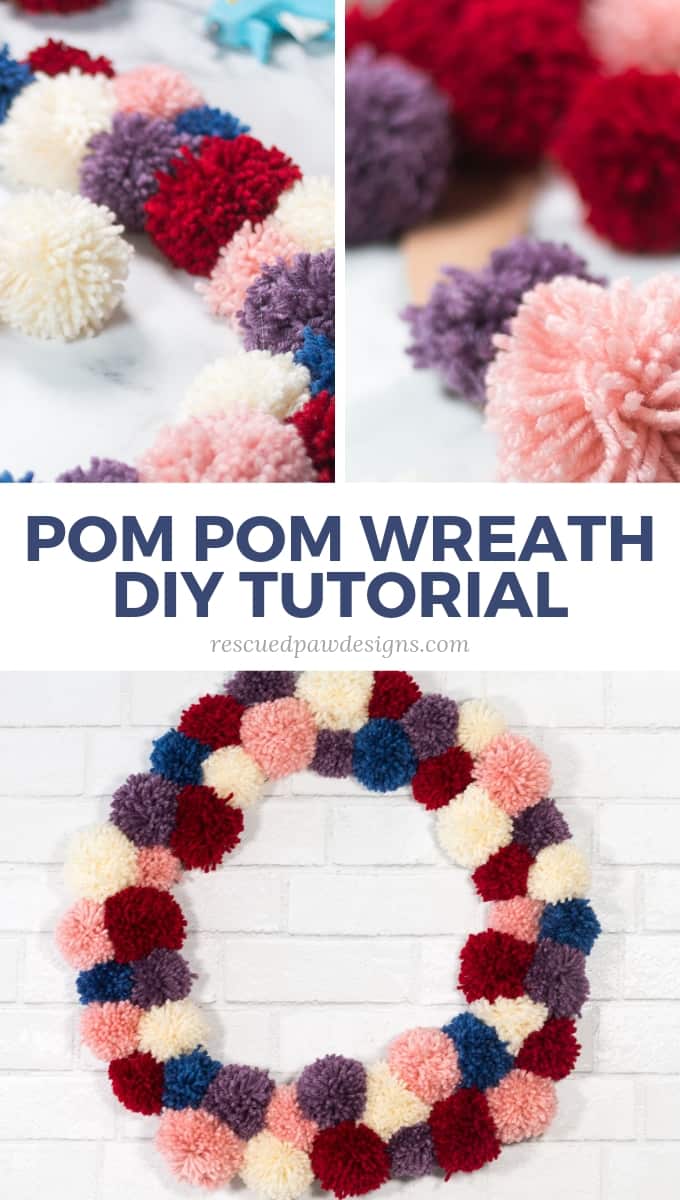 You May Also Like…