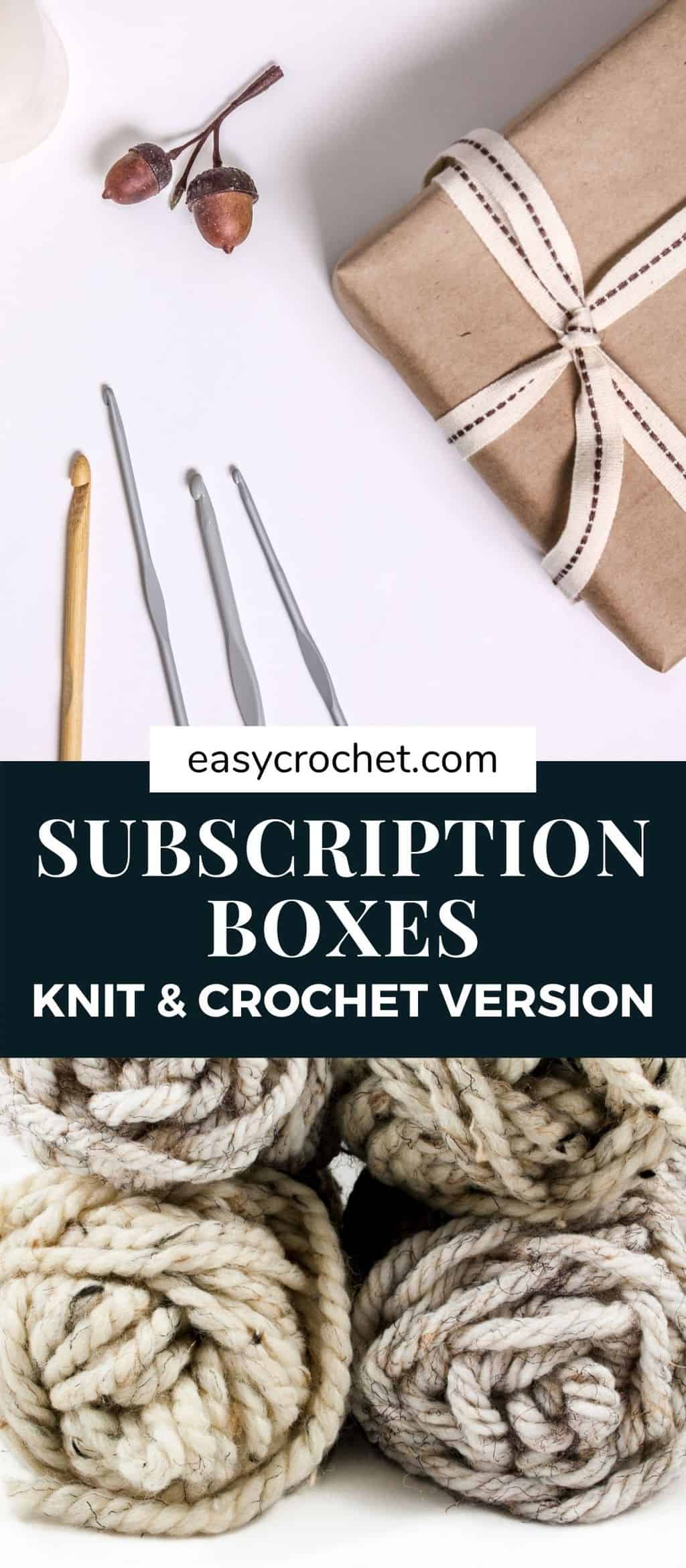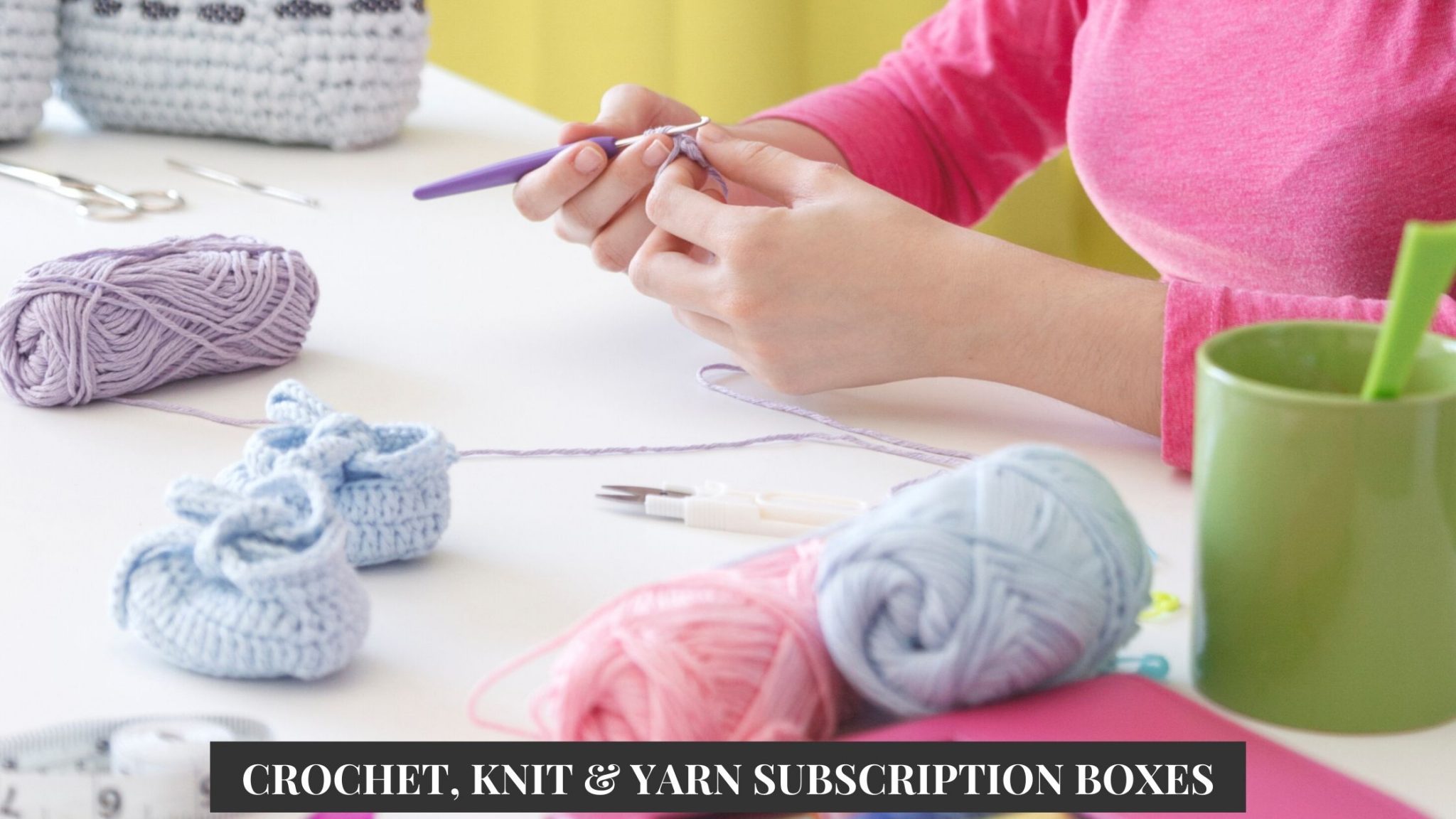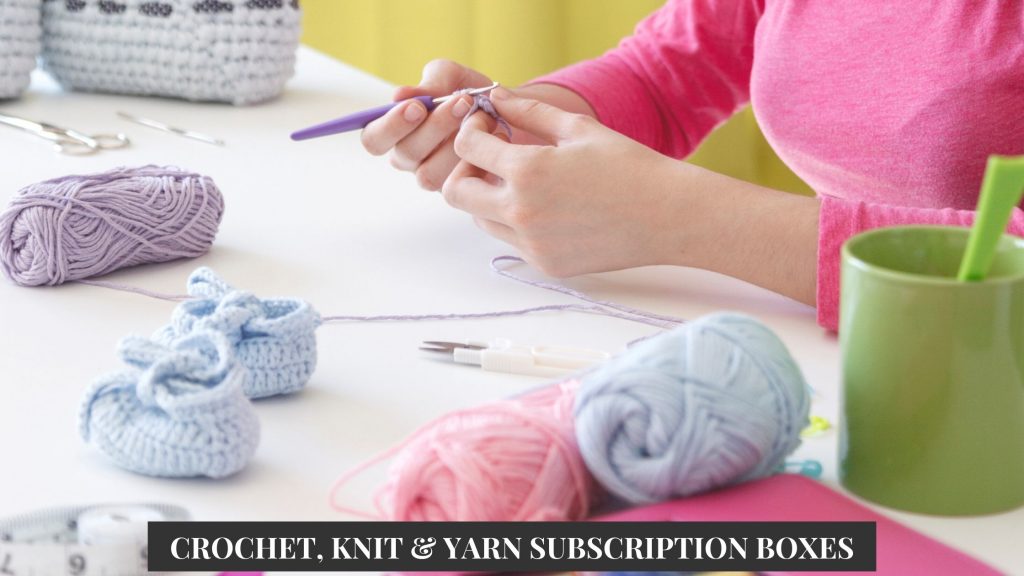 There are a good deal of different crochet and yarn subscription boxes available to pick from and the variety of boxes can range from a how-to crochet kit, how to knit kit or even a premium yarn subscription club.
With so many choices I thought that I would list out a few that I thought were interesting and fun.
Browse through each box listing which will have the price, what is in the box and when it ships.
I hope you enjoy this yarn subscription box list.
Happy Knitting & Crocheting!
Must Try Knit & Crochet Subscription Boxes & Yarn Clubs
---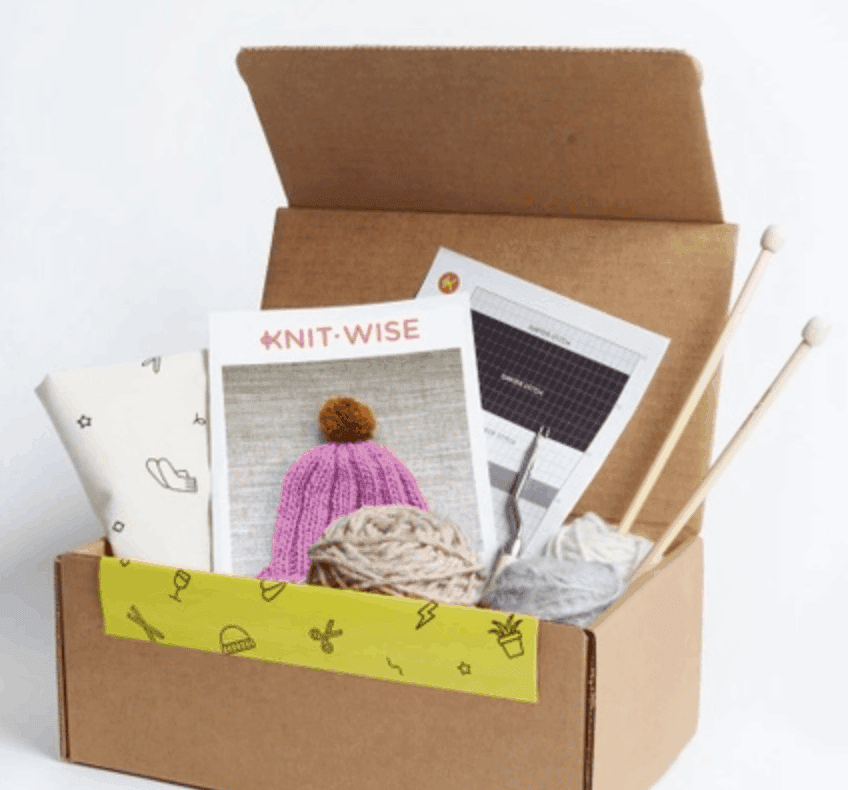 Knit-Wise Pattern or Yarn Box
Price: Starts at $12
Box: Yarn, Crochet or Knit
Frequency: Monthly
A crochet or knit box that comes to your door, stuffed with all the supplies you need to create a handmade project. You can get a box with the pattern plus yarn or one with just the yarn by itself. Perfect for newer crocheters.
---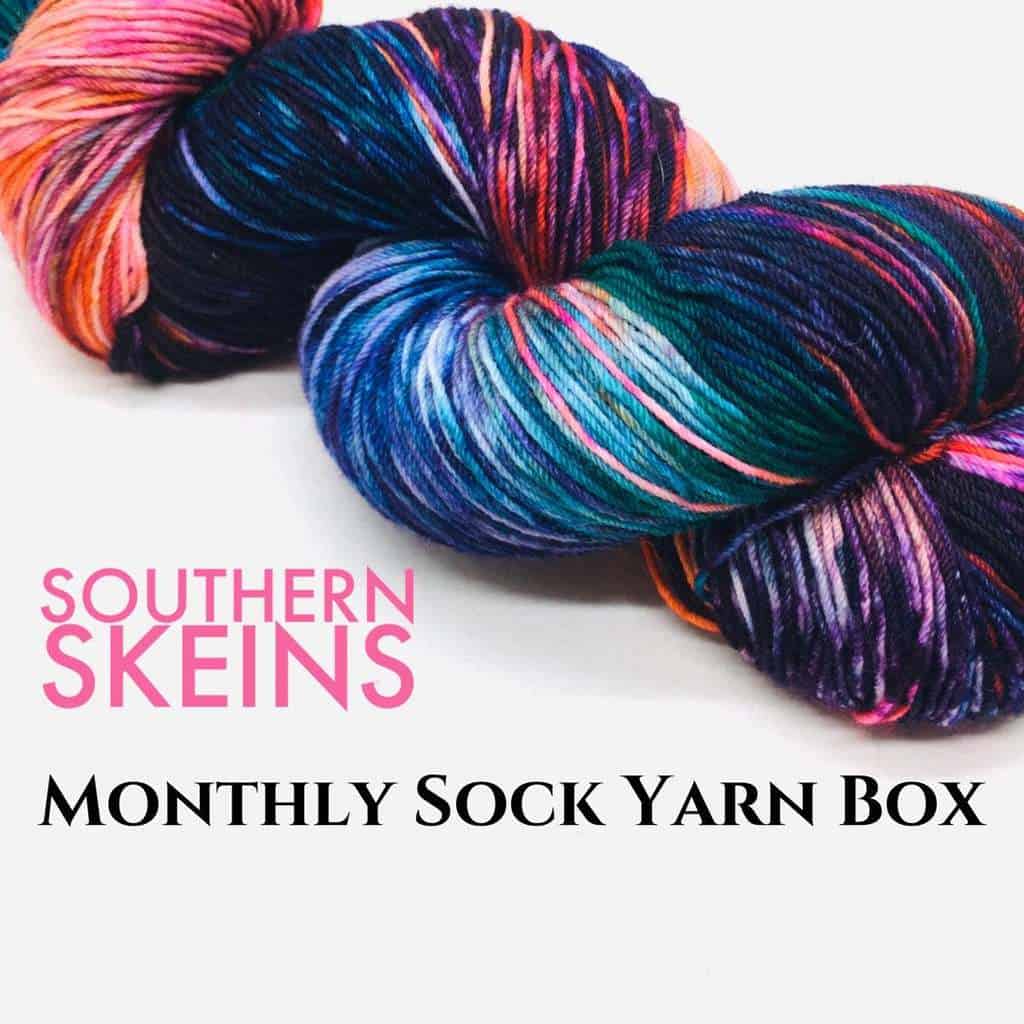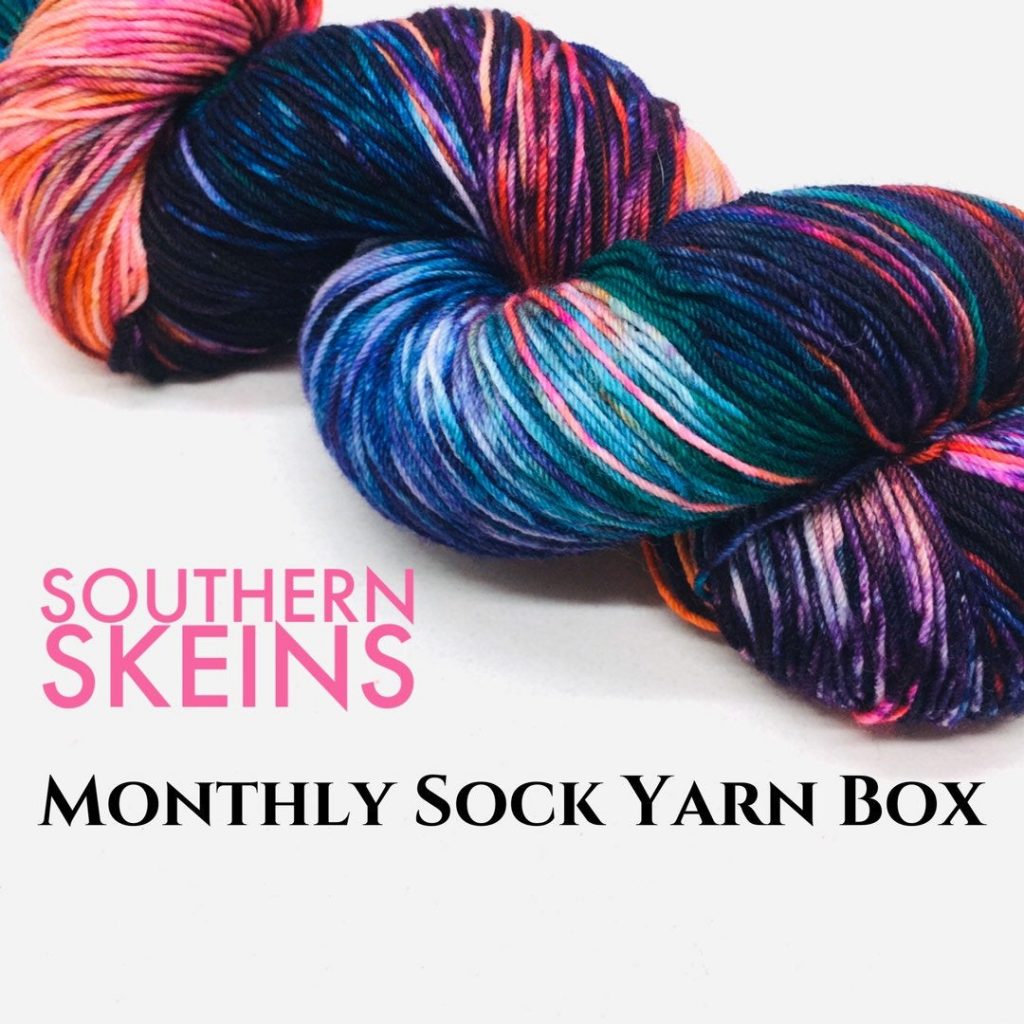 Southern Skein Yarn Box
Price: Starts at $28
Box: Hand Dyed Sock Yarn
Frequency: Monthly

Receive a 100 gram squishy sock yarn skein, plus a coordinating 20 gram mini skein, a progress keeper, tea, and a little extra or two (varies by month) all wrapped up in a luxurious package.
---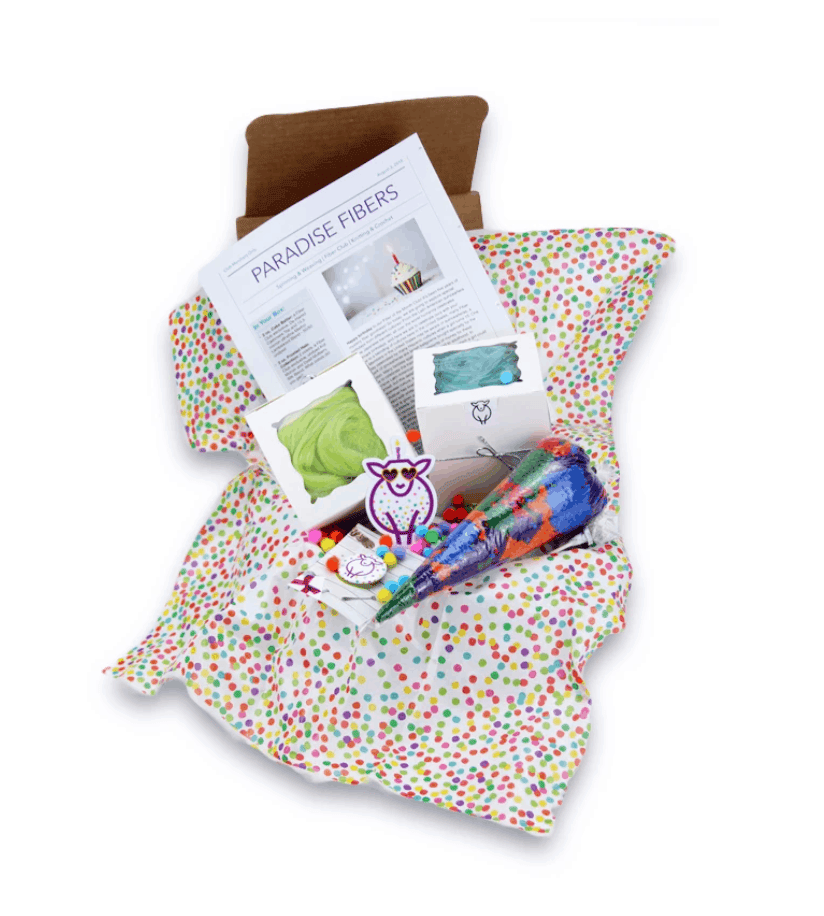 Fiber of the Month Club – Paradise Fibers
Price: Starts at $35.00
Box: Yarn
Frequency: Monthly
All boxes include a hand-picked fiber, a coordinating project idea plus a newsletter. Occasionally, samples and goodies are also given.
---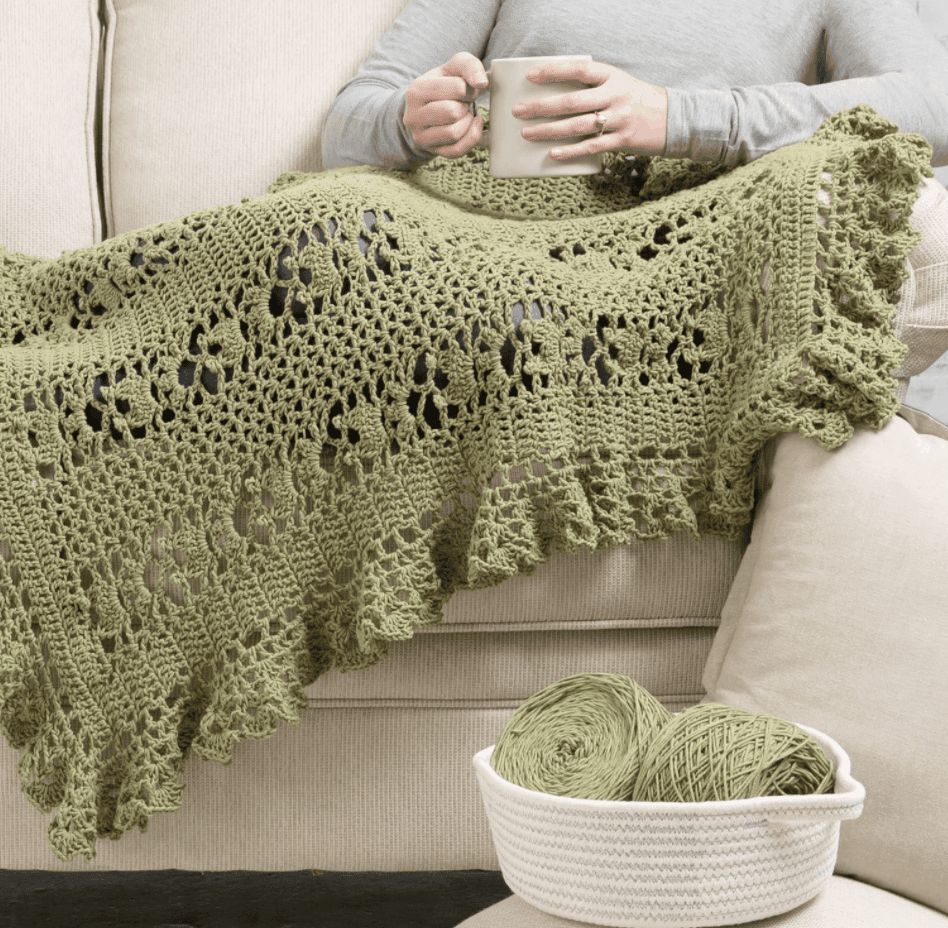 Annie's Hook & Needle Kit Club
Price: Starts at $9.99
Box: Crochet & Knit
Frequency: Monthly
Each kit comes with crochet & knit projects to make. The kits also come with all the yarn measured for the projects. Great for newer crocheters and knitters.
---
I hope you enjoyed this list of yarn, crochet & knit subscription boxes. I will be updating this list frequently so please check back often!