Easy and Quick Crochet Mesh Stitch Pattern
The mesh stitch in crochet is great for any yarn project where you want to create a lacy look. The mesh stitches are also known as filet crochet, which is made up of open squares and filled squares.
Open stitches using filet crochet are most commonly used for doilies, tablecloths, and home decor projects as well as wearables. Speaking of wearables, I am currently making a mesh stitch scarf using this stitch, so be on the lookout for a new pattern soon!
Ready to get started? Read on down to learn a new and fun tutorial… How to crochet a mesh stitch!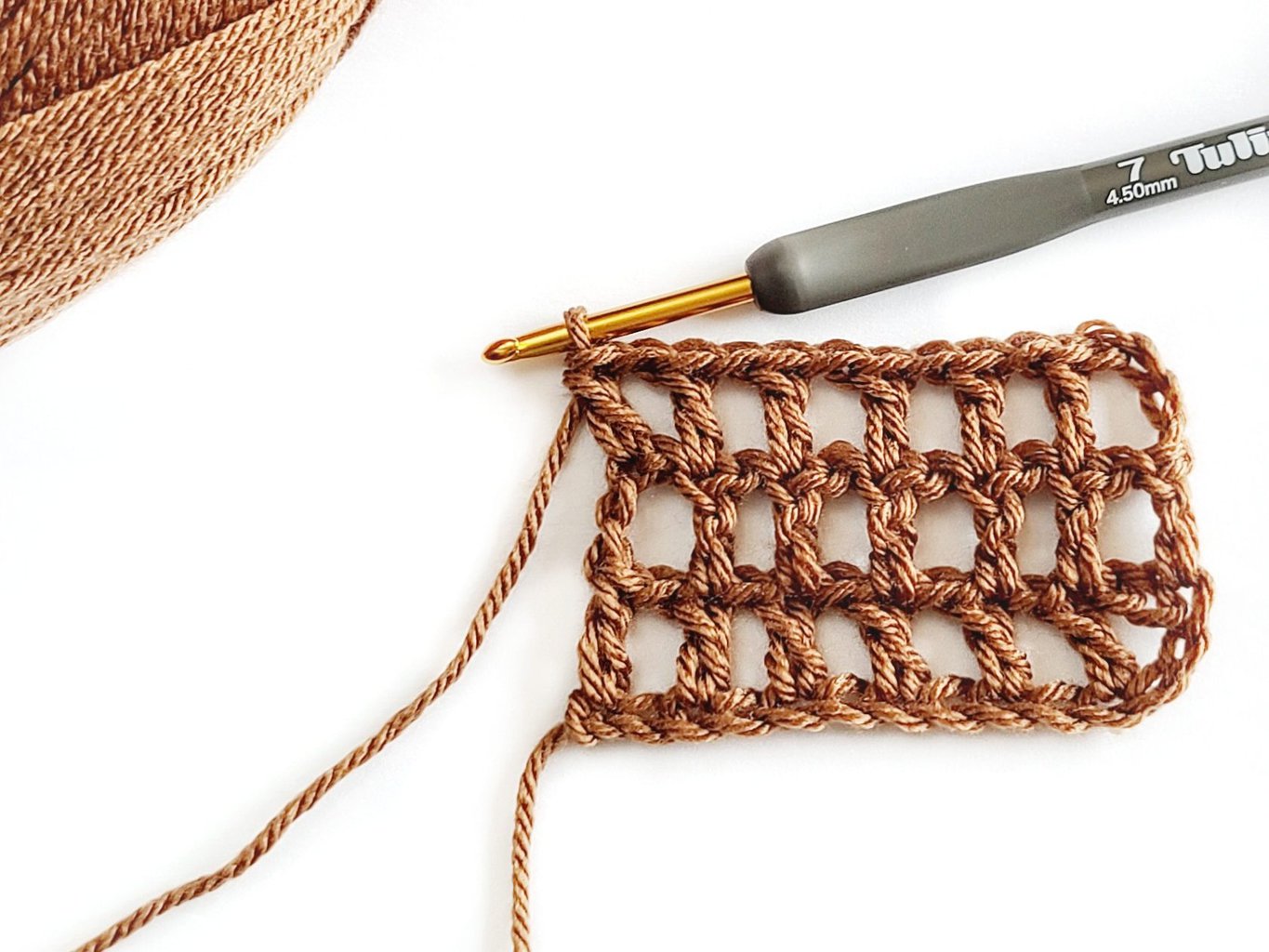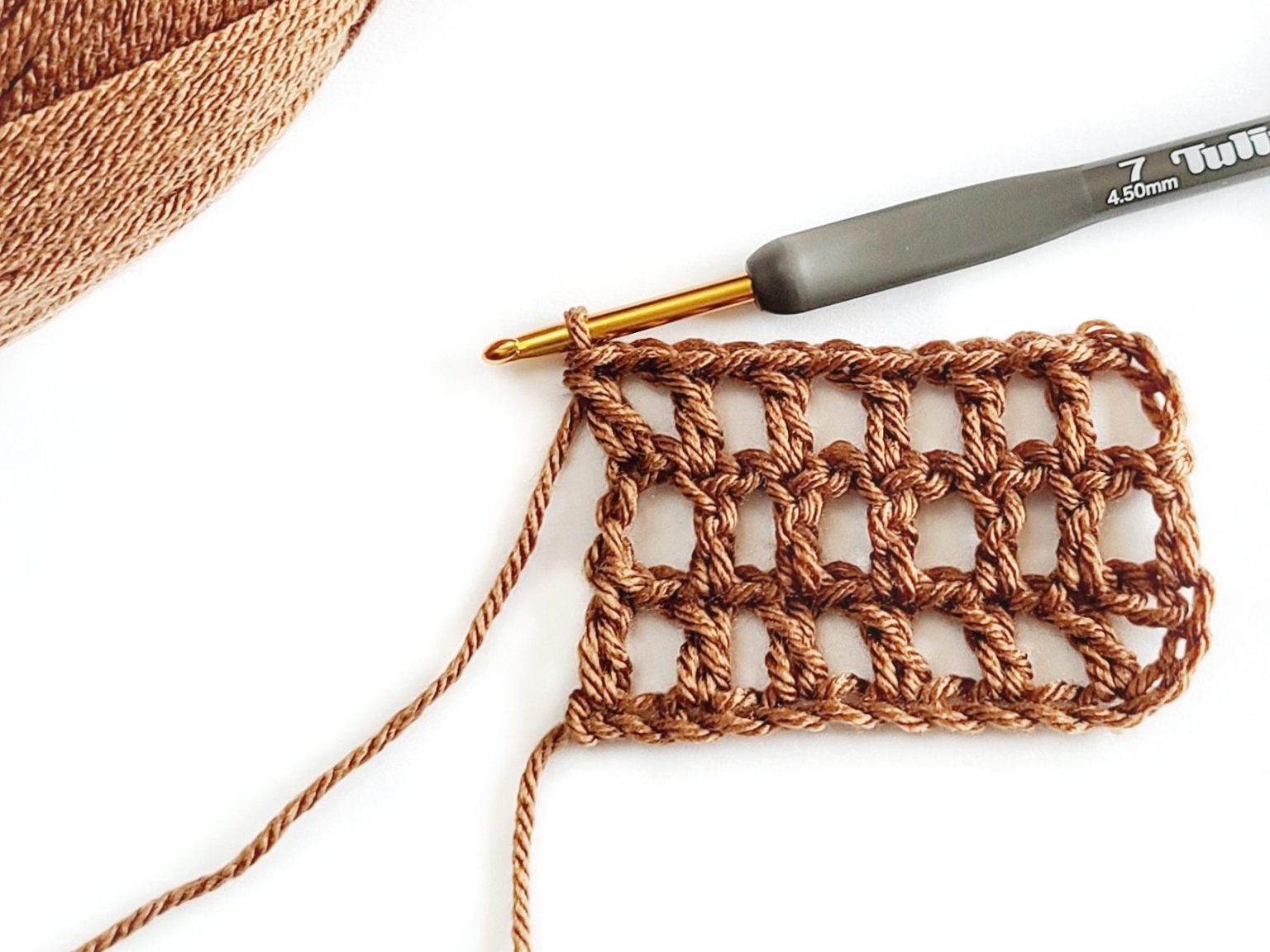 The Yarn & Hook for The Mesh Stitch
You will need a few supplies to get started with making a mesh stitch in crochet, such as yarn (any brand and weight will work) and the appropriate size crochet hook according to the yarn package you have chosen.
I used a worsted weight yarn with a size 4.50 mm hook, but any size hook and yarn will work for this particular tutorial, as mentioned before. I linked up the yarn Skein Tones from Lion Brand and my Tulip crochet hook I used below.

Can I Crochet The Mesh Stitch as a Beginner?
Yes! The mesh stitch uses basic crochet stitches like the double crochet and chain stitch, which are some of the first stitches new crocheters learn.
Once you have those two stitches mastered, then you are ready to crochet the mesh stitch using the tutorial below.
Let's Get Started
Now that we have the materials and supplies out that you'll need, just scroll down to find the step-by-step photo tutorial about the mesh stitch!
Easy Crochet Mesh Stitch Tutorial
Skill Level: Easy
Materials

Crochet Stitches & Abbreviations
Mesh Stitch Pattern Tutorial
Step 1: Row 1
Ch an even number of sts to make the foundation row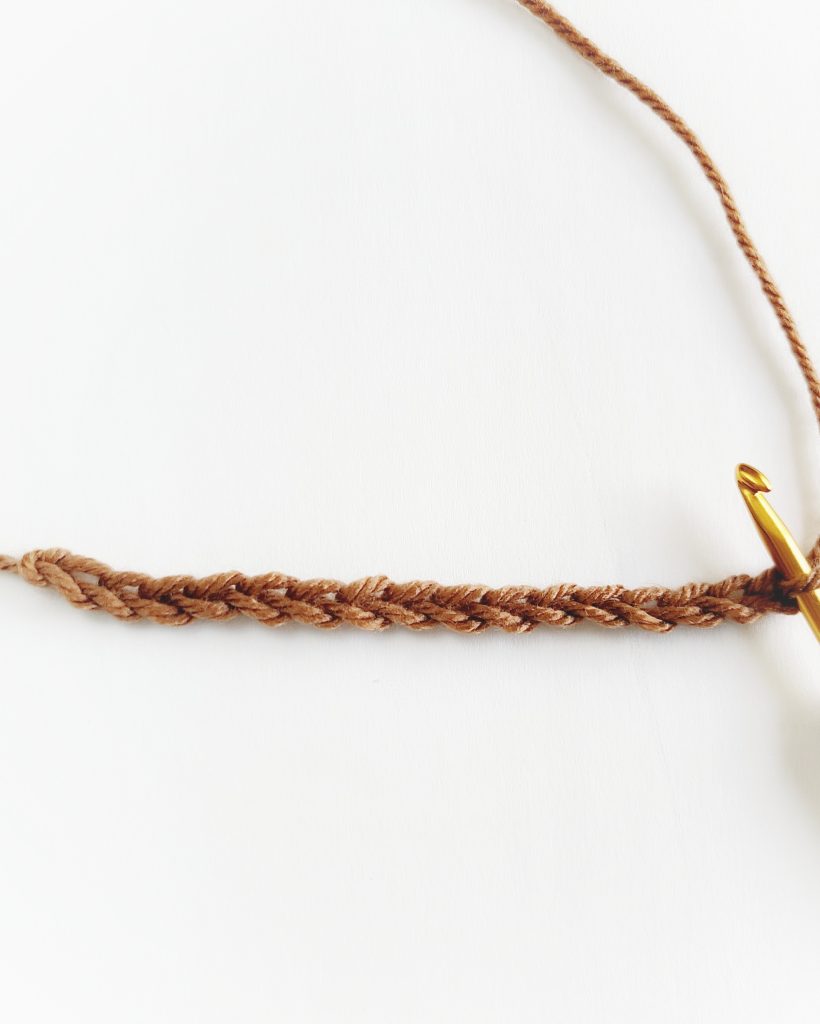 Step 2: Row 2
1 dc in 6th ch from the hook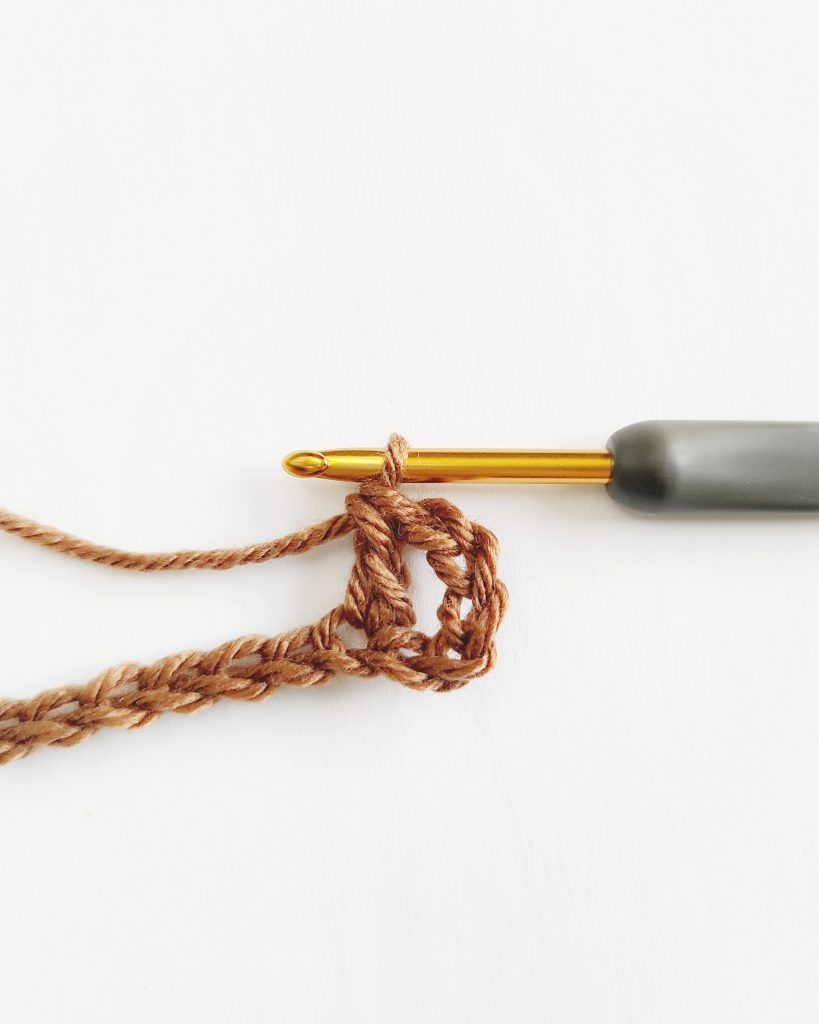 STEP 3
Ch 1, sk a st, and dc into the next st.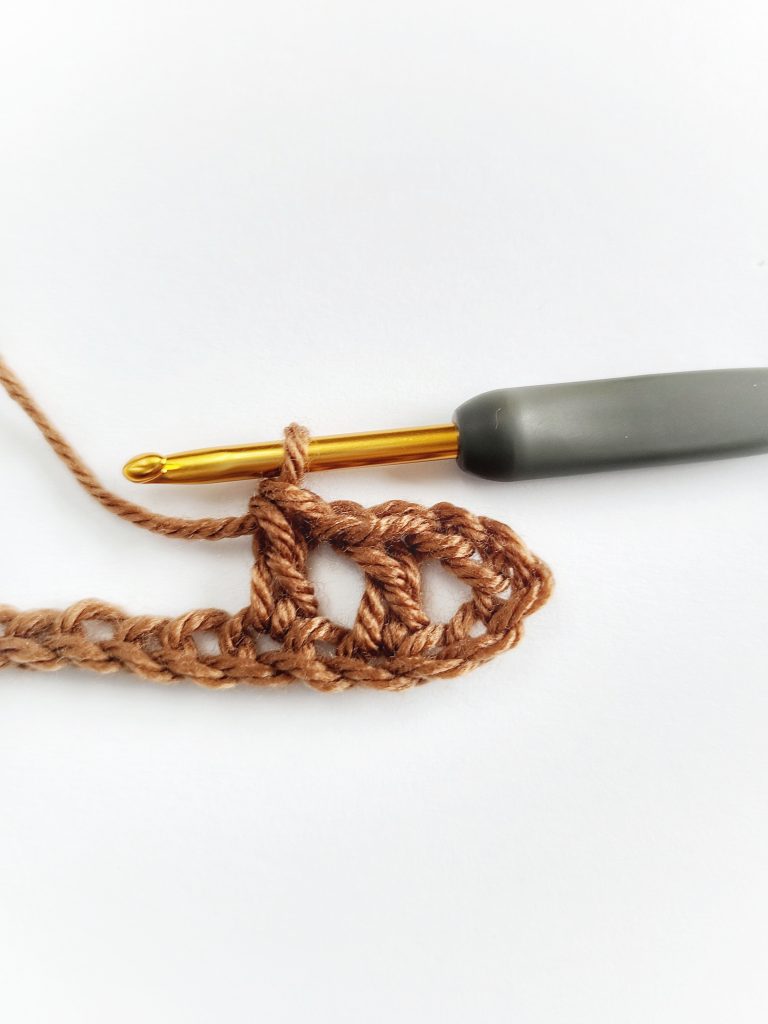 STEP 4
Rep step 3 until the end of the row.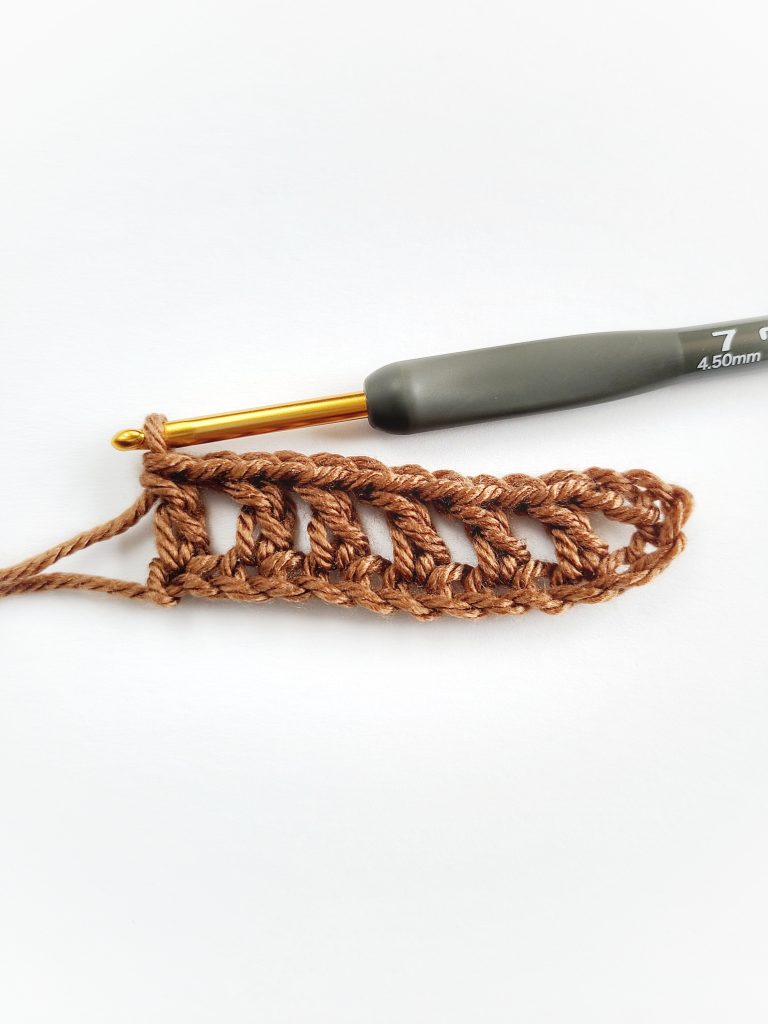 Row 3: STEP 5
Turn the work and ch 4 (counts as a dc + ch 1)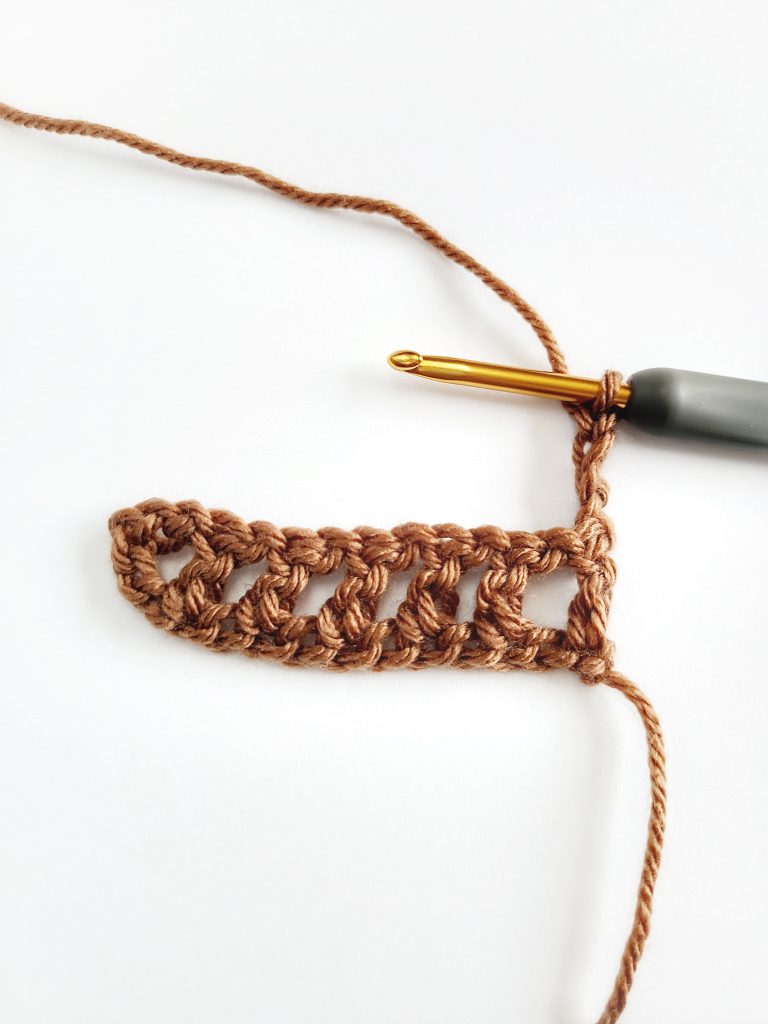 STEP 6
Dc into the top of the next dc from the row before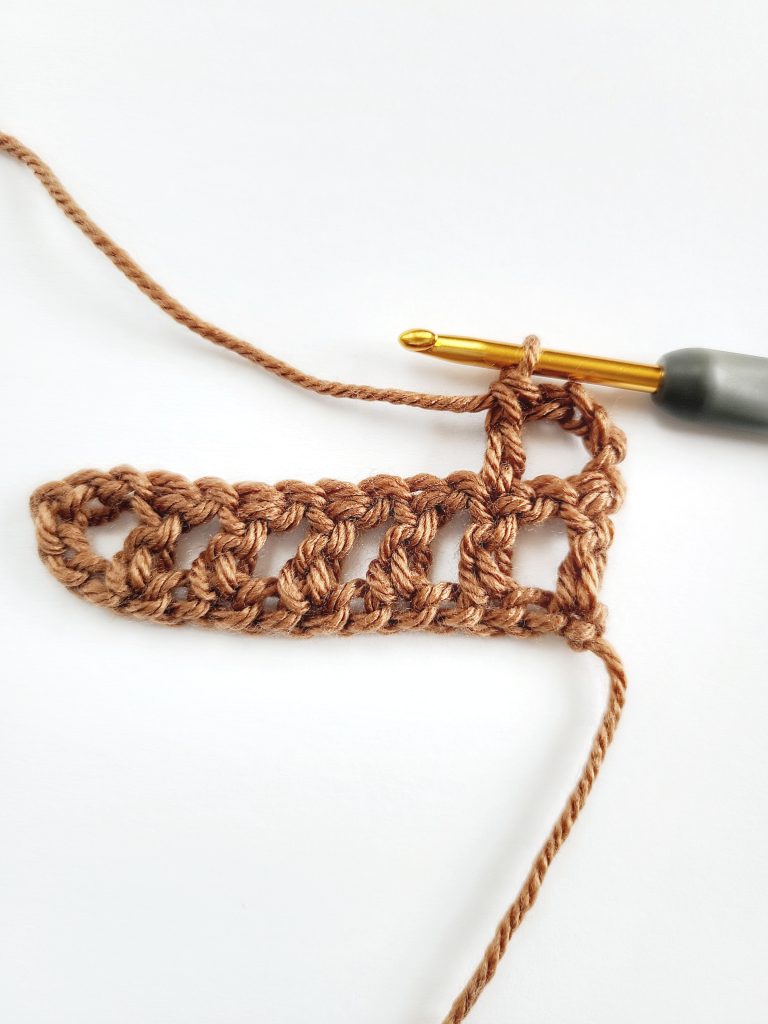 STEP 7
Ch 1 and dc into the top of the next dc across, ending with a dc in the third ch of the turning ch, turn.
Step 8
Rep Row 3 for the mesh stitch pattern for the remaining rows.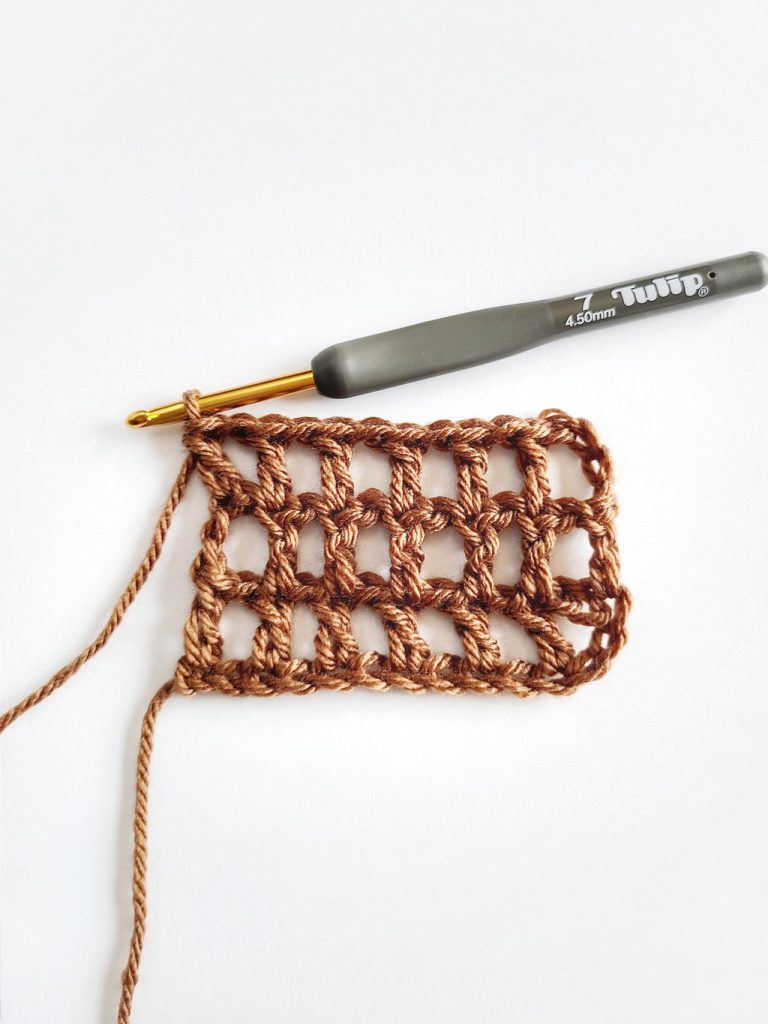 Thanks for stopping by. I hope you enjoyed and learned something new with this crochet mesh stitch pattern. If you liked this stitch tutorial, please share it with our images below to Pinterest and save to make for later.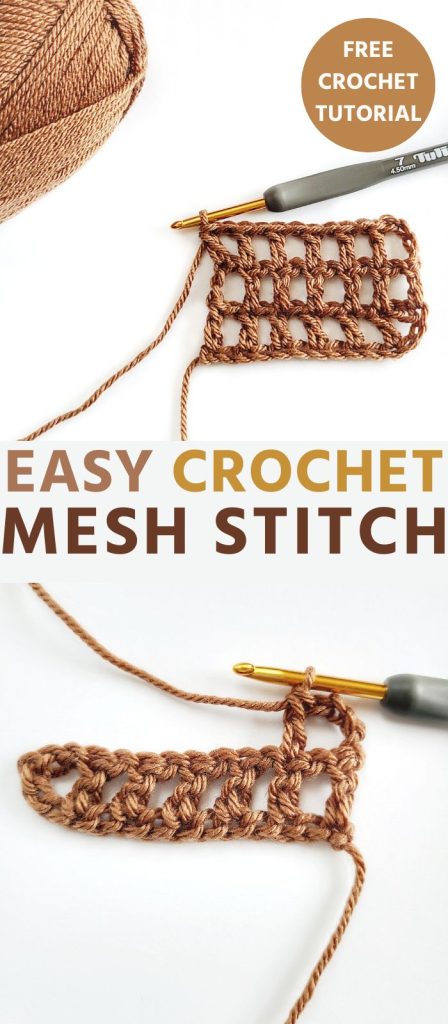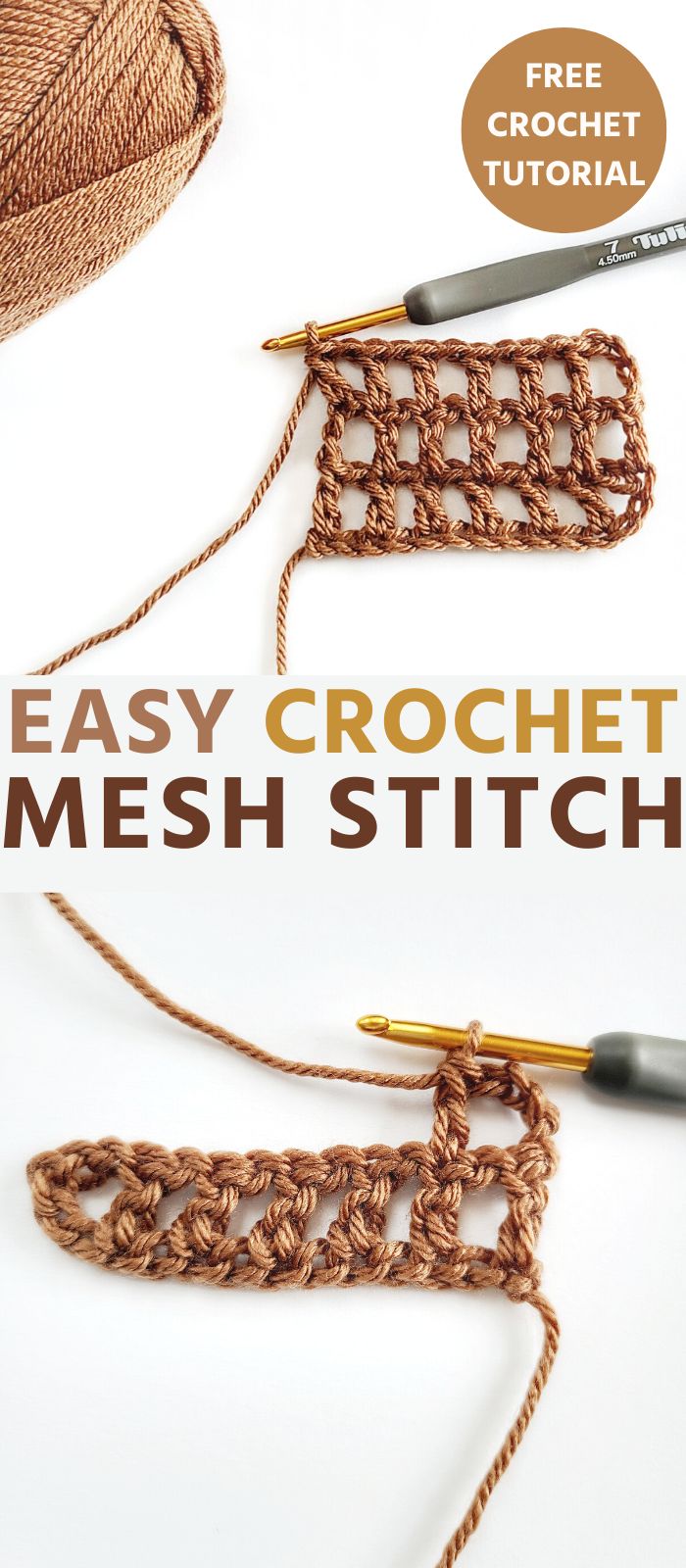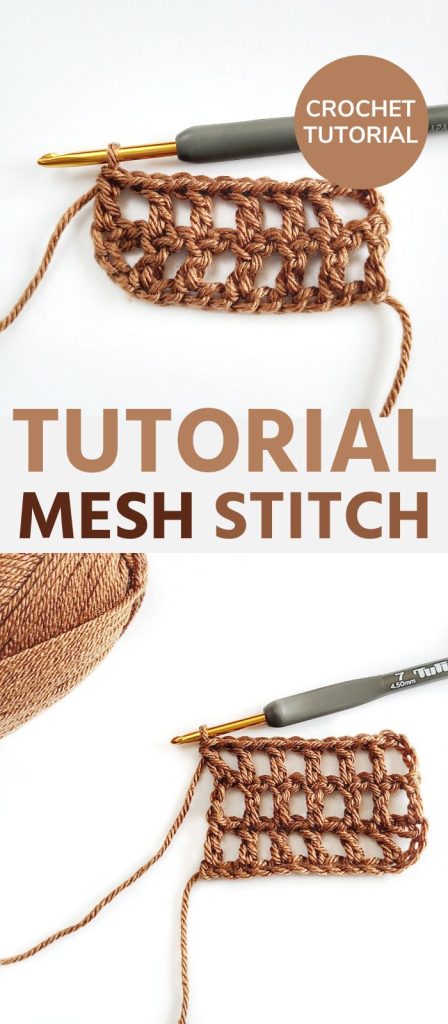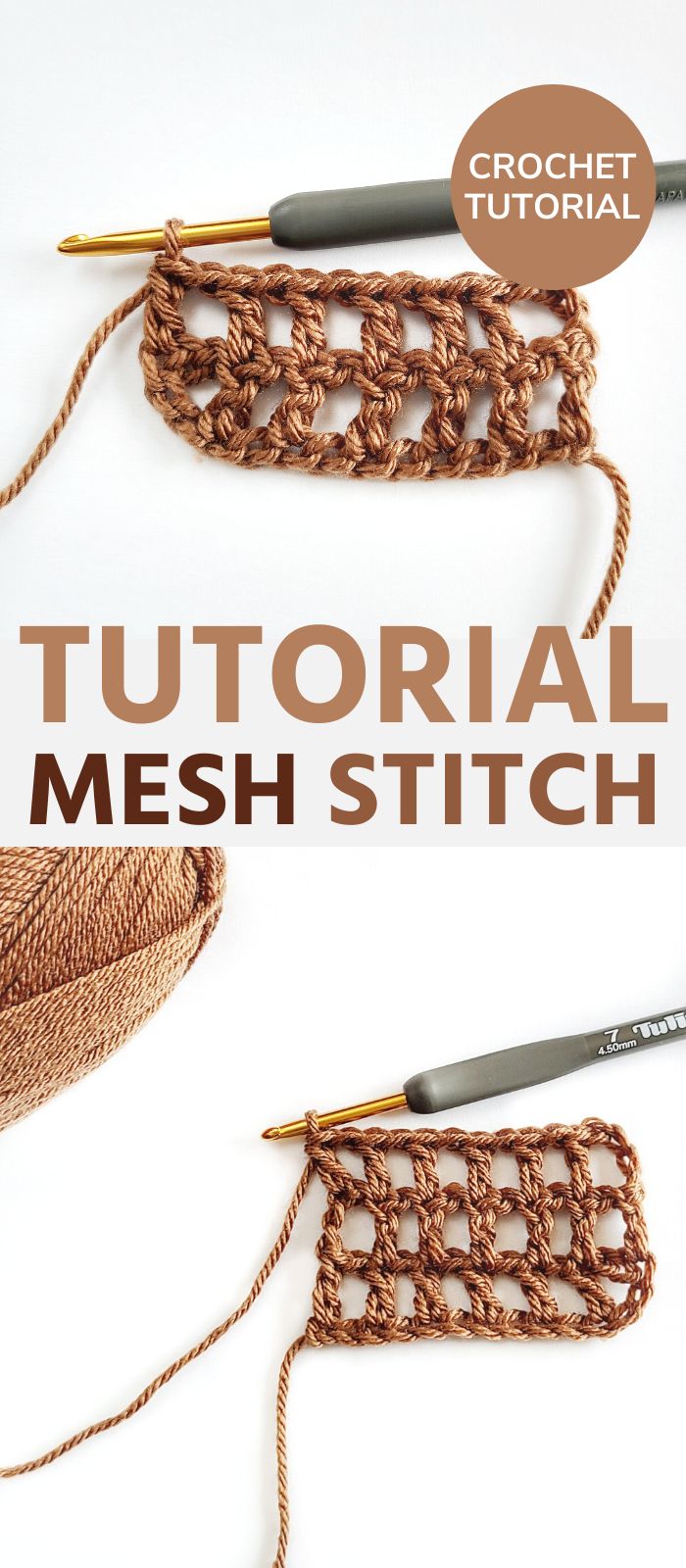 More Crochet Stitch Patterns & Tutorials
If you'd like to learn more stitches, then check out a few more of my crochet stitch tutorials below