11 Easy Crochet Potholder Patterns
Get ready to spice up your kitchen with easy-to-crochet potholder patterns. One of the most practical things you can crochet is a potholder. Not only are they useful in the kitchen, but they are also great gifts for friends and family. And the best part about crocheting potholders is that they are both simple and fast to make, which is my favorite part!
In this post, we will be exploring some of the best crochet potholder patterns that you can make, but first let's learn about the yarn and stitches you'll want to know to create a simple potholder.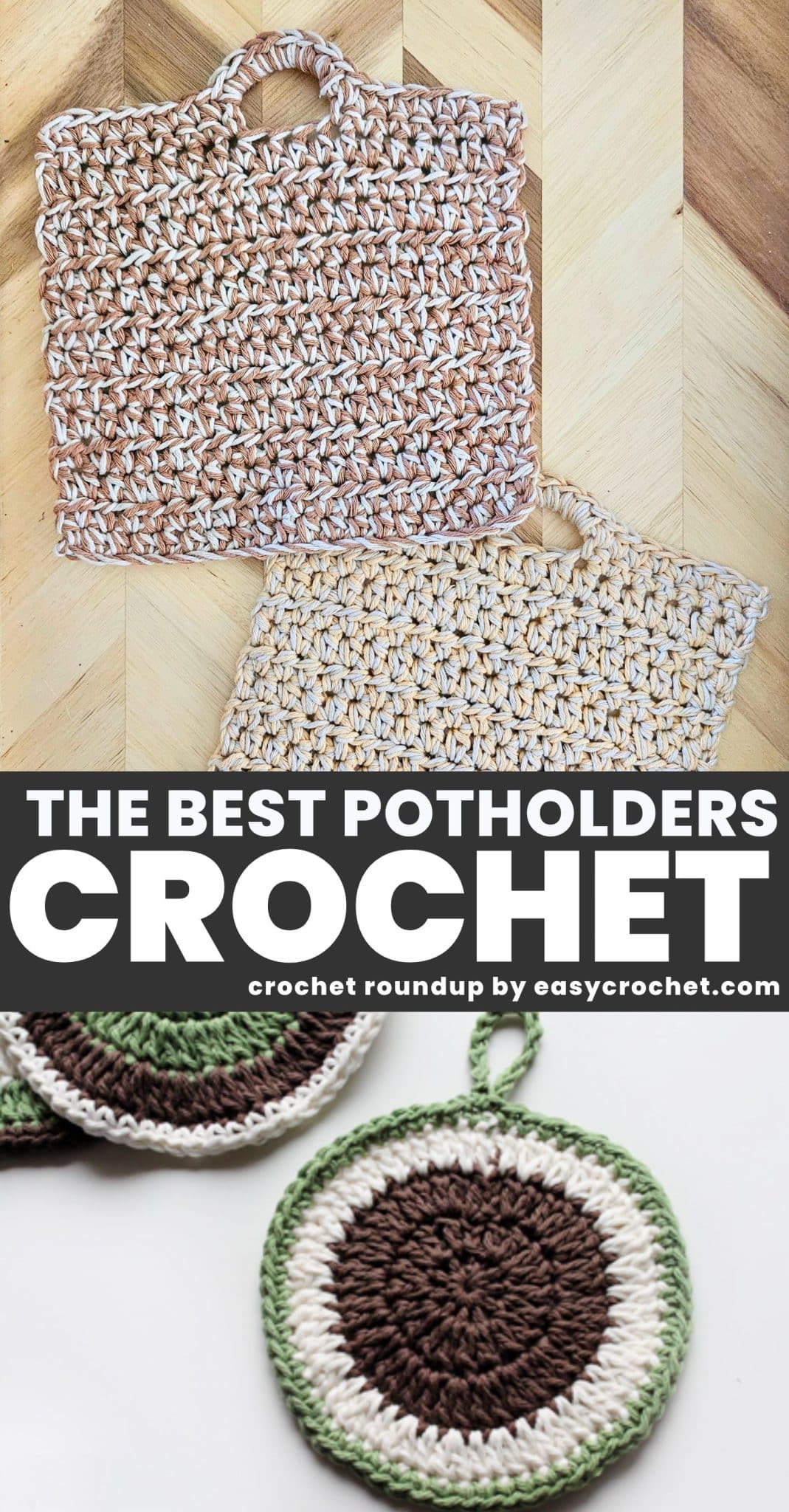 Yarn for Crochet Potholders
When it comes to choosing the best yarn for potholders, there are a few factors to consider. First, the yarn should be heat-resistant, as potholders are designed to protect your hands from hot surfaces.
Additionally, the yarn should be durable and able to withstand frequent use and washing, which I'll go into more detail about below.
What is the Best Yarn for Potholders?
One of the most popular yarns for potholders is 100% cotton. This type of yarn is heat-resistant, absorbent, and machine washable. It is also durable, so it can hold up to repeated use.
Another benefit of using cotton yarn for potholders is that it is widely available in a variety of colors, making it easy to create unique and colorful designs.
Take a look at one of my favorite 100% cotton yarns below. You will find that it is used rather frequently in the collection of potholder patterns below.
Lily Sugar'n Cream
This yarn is made by Yarnspirations, and is a Weight 4 – Medium yarn.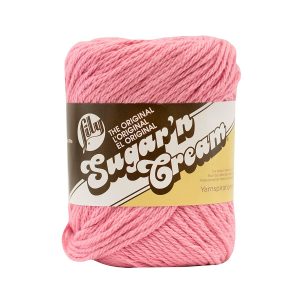 Buy Now
Patterns Using This Yarn →
However, it's important to remember that some types of cotton yarn may not be suitable for potholders. For example, mercerized cotton has a shiny finish that can melt under high heat. It's important to read the yarn label carefully and choose a yarn that is specifically labeled as heat-resistant.
Other Yarns for Potholders
Other yarn materials that can be used for potholders include linen, hemp, and wool. These fibers are also heat-resistant and durable, but may not be as absorbent as cotton. The best material for potholders is cotton, but others can be used.
Ultimately, the best yarn for potholders depends on personal preference and the intended use of the potholder. By considering the heat-resistance, durability, and absorbency of the yarn, you can pick the best one for you.
Stitches for Crochet Potholders
When it comes to crocheting potholders, you might want to consider using sturdy stitches that can handle the heat. Single crochet, half double crochet, and double crochet are great options. You could also experiment with the thermal stitch for extra insulation.
Single Crochet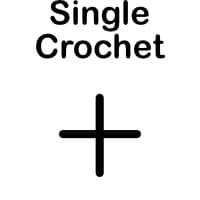 Patterns Using This Stitch →
What is the best stitch for potholders?
For crochet potholders, I'd recommend the thermal stitch. It's both functional and looks neat. Give it a try and happy crocheting!
Common Questions
How Big Should a Potholder Be?
Potholders are usually anywhere from 5″ to 10″ squares on average, but sizes and shapes can vary. This size provides a good balance between practicality and ease of handling. It's large enough to protect your hands, but not so big that it becomes awkward. Remember, you can always adjust the size based on your personal preference.
What's the best way to wash and care for crochet potholders?
Handwashing: Gently hand wash your potholders using mild soap and lukewarm water.
Drying: After washing, gently squeeze out excess water and reshape them to their original dimensions. Lay flat on a towel to air dry completely.
Heat Exposure: While potholders are heat-resistant, avoid extreme temperatures like direct flames or prolonged contact with hot surfaces.
Storage: Keep them in a cool, dry place. You can fold them neatly or hang using loops if available.
By following these steps, your crochet potholders will stay in great shape and ready for the kitchen.
The Best Crochet Potholder Patterns
Crochet potholders are awesome projects for crocheters! They're quick, practical, and let you experiment with various stitches and colors. Plus, they make fantastic gifts and add a personal touch to a kitchen.