Lion Brand 'Go for Faux' Yarn Crochet Patterns
Lion Brand's Go For Faux yarn looks like fur, is 100% Polyester and is considered Weight #6 Super Bulky. It makes cozy soft blankets, pillows and more! Go for Faux is available in a few varieties such as Go For Faux Thick & Quick, Go for Faux Duo Yarn and Go for Faux Yooge yarn as well. Find all our free crochet patterns using Go for Faux yarn below.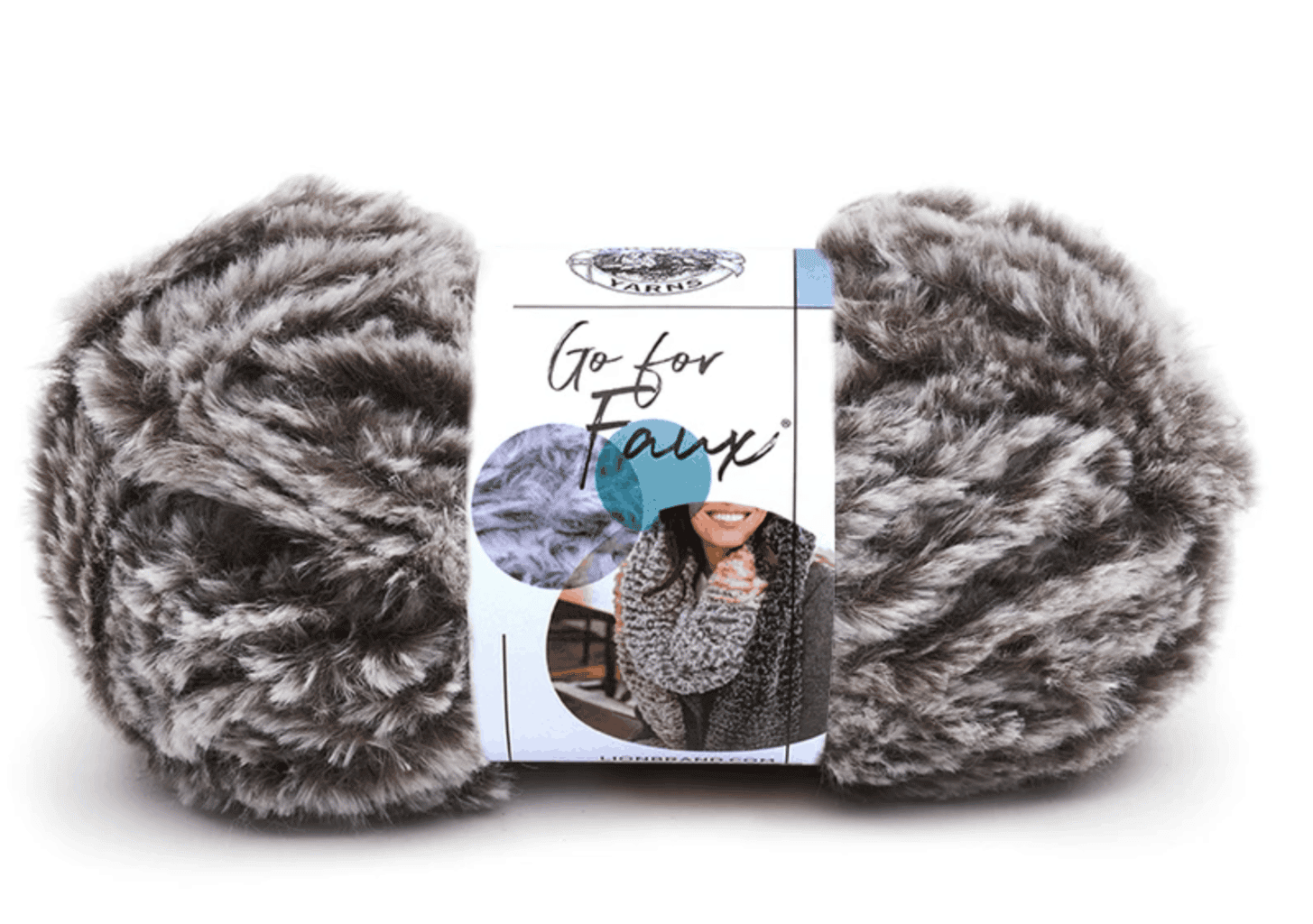 Free Crochet Patterns using Go for Faux
Here are some of our exclusively designed free crochet patterns using Lion Brand's Go for Faux yarn.