Crochet a Headband / Ear Warmer Pattern in Any Size
Are you looking to make a crochet headband and want to make it the perfect size? This post can help!
With this free crochet headband size chart and helpful tips, you will be crocheting a headband/ear warmer in no time at all!
The pattern shown above is my FREE Knotted Headband Crochet Pattern
If you like this tutorial, please share it with your friends. Happy Crocheting!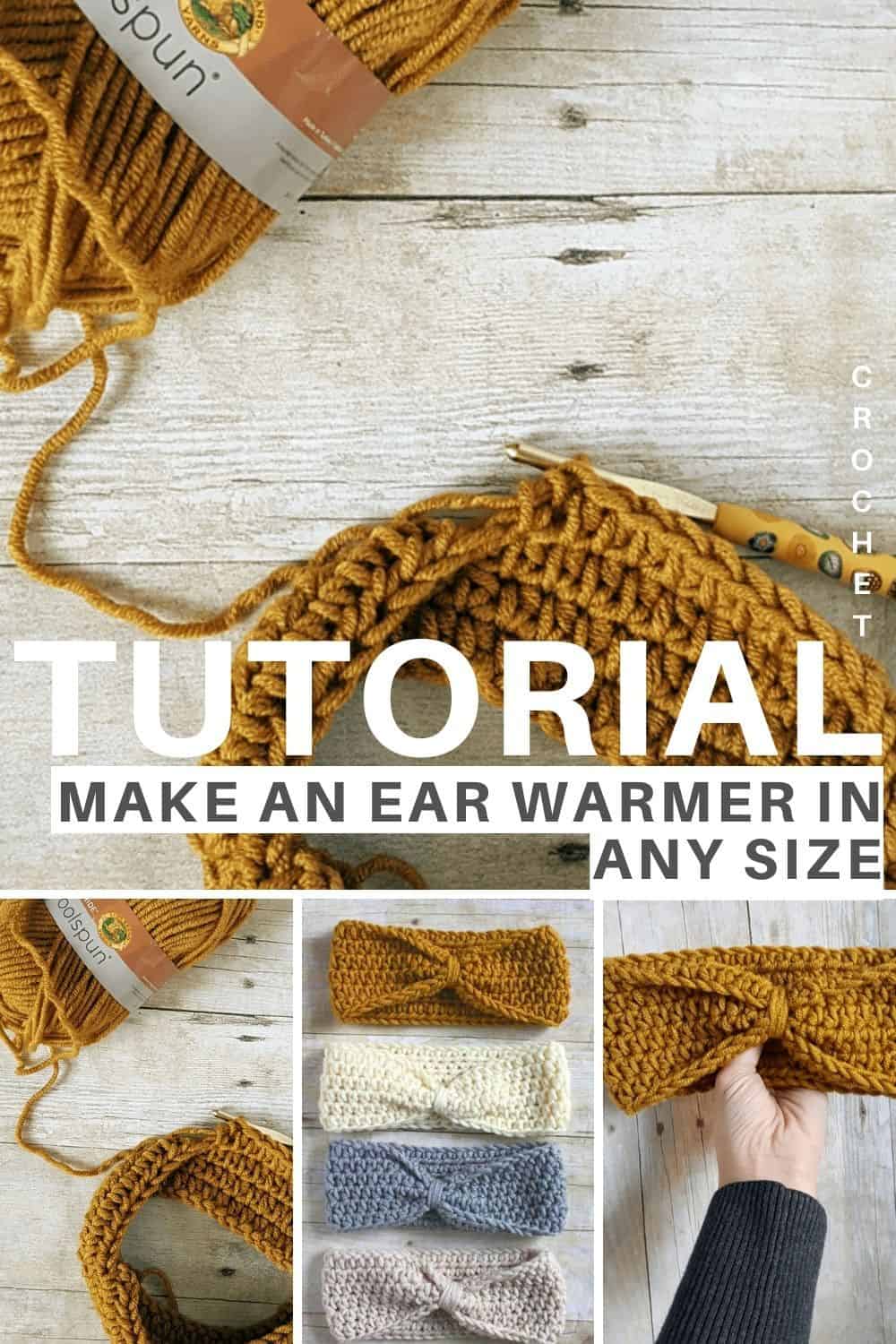 Get the Perfect Fit for Your Ear Warmer Every Time!
I've designed quite a bit of crocheted headband & ear warmers over the years and much to my surprise I realized that I have never shared how to get the sizing perfect!
With this free headband size chart, you will get the perfect fit every time! Promise! Once you get the knack of sizing, you'll be making one for the whole family.
How Wide Should A Headband or Ear Warmer Be?
A headband/ear warmer should be about 4″ wide. This is the perfect size to cover ears and keep you warm.
Child to Adult Headband = 4 inches wide
You could change this easily if you'd like it smaller or even wider. In my experience, I found that 4″ tends to be the ideal size for most ear warmer patterns.
Crochet Stitches I Recommend for Ear Warmers
For headbands patterns when using the sizing chart below, I would suggest trying to stick with ones that use simple stitches such as the sc (single crochet), hdc (half double crochet), and dc (double crochet) for best results.
Plus, these crochet stitches are also PERFECT for beginners trying to work up an ear warmer!
Learn the stitches mentioned above by using the links below.
The Yarn I Recommend for Your Ear Warmer Headband Patterns
I love using all types of yarn for headbands, but probably my favorite is Lion Brand Woolspun! It is soft, has a great texture, and looks great when worn!
Update: Since the writing of this article, this yarn is no longer widely available. I suggest using Color Made Easy from Lion Brand Yarn as a replacement.
Click the yarn image below to check it out!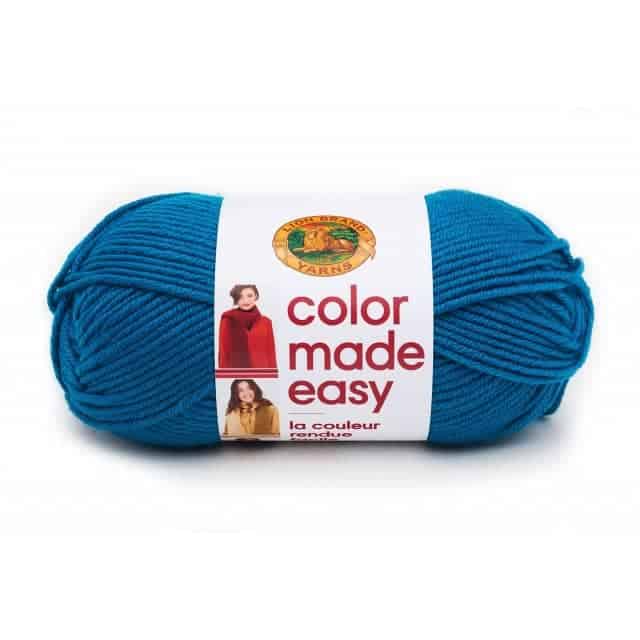 My Favorite Crochet Ear Warmer from Easy Crochet
Since we are talking about crochet ear warmers, I'd thought it would be perfect for sharing a few of the favorites that I've designed over the years. And once you mastered sizing you might even want to try one of them too!
My ALL-time favorite is the chained ear warmer headband! Click the link below to check it out and let me know what you think!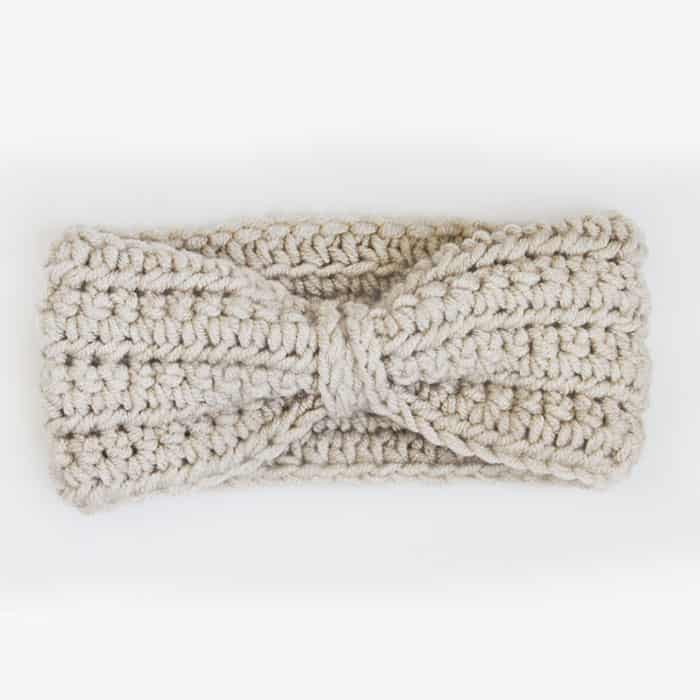 Chained Ear Warmer / Headband Crochet Pattern
---
Ready to Check Out The Crochet Ear Warmer Chart?
Keep in mind that when you are making a headband, it is ideal to know the circumference of the persons head you will be making it for.
Use the first size of the chart to gauge what size that will best work for them. After you have that done, you will then move over to the band size to determine the correct size of hat to make.
Crochet Ear Warmer Headband Size Chart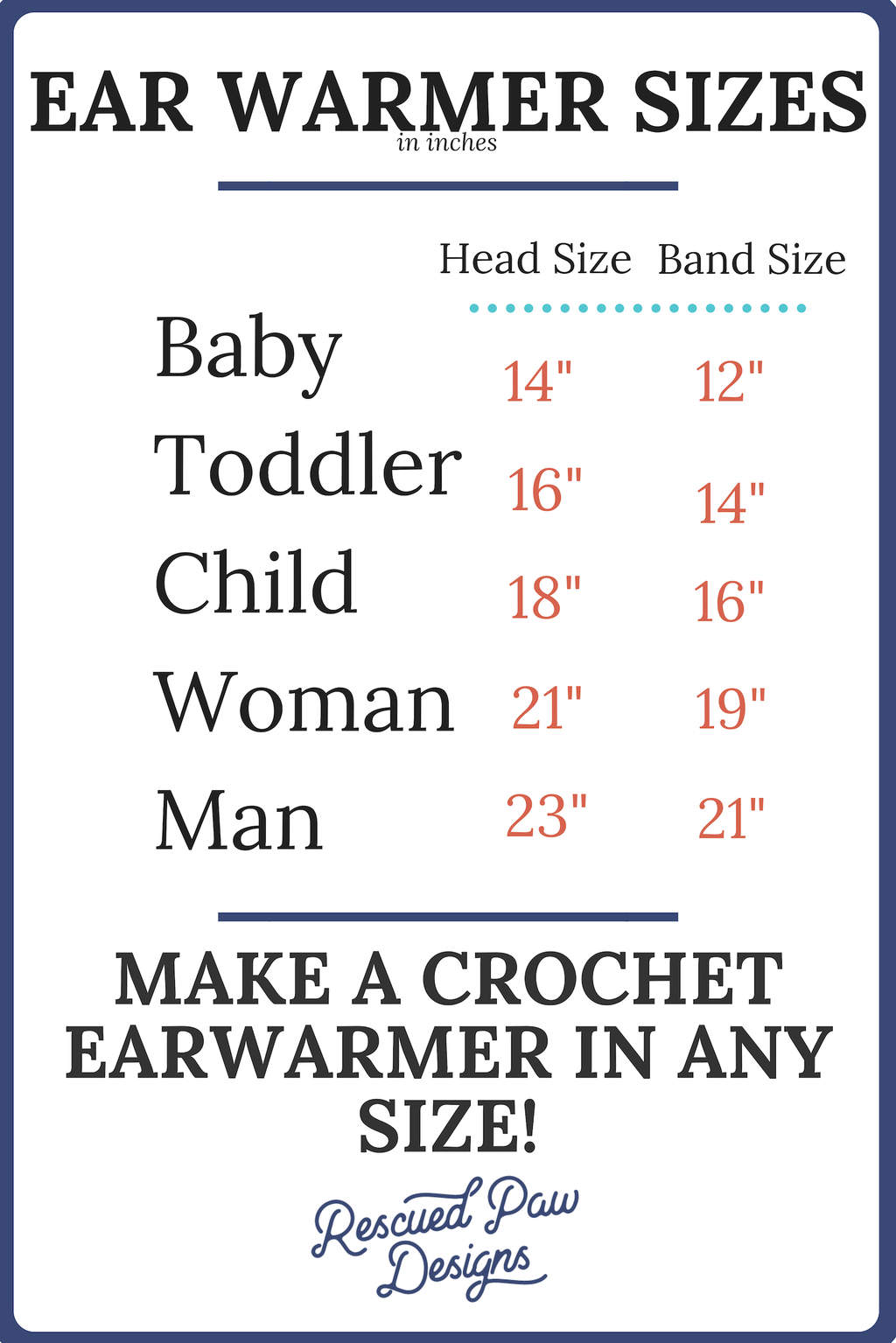 Keep in Mind
Since MOST yarn stretches, it is good to start with a band size that is a 1-2″ less circumference than what was measured. It will give you the perfect fit 99% of the time!
Join the Easy Crochet Crochet Club Group to share your latest creations!