7 Blanket Crochet Charity Patterns For Donations
Are you looking for some crochet blanket patterns for donations? If so, read on down to find seven of my favorite free crochet blanket patterns that are great for charity donations.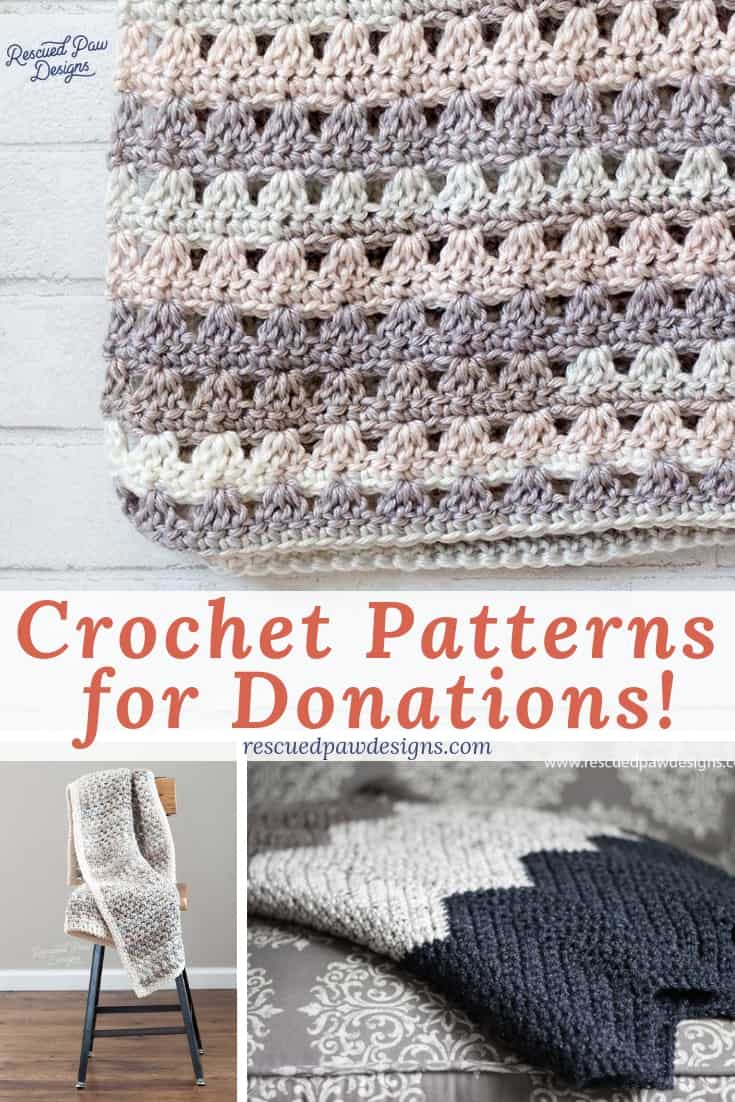 You can find out about the charities I support here and how you can help too.
Pick From 7 Crochet for Charity Patterns
With so many crochet blanket options out on the internet, I thought it would be nice to pick a few free ones that you could use for a donation this year.
Be that to a homeless shelter, animal shelter or just a person in need. These crochet for charity patterns range from easy to intermediate, but all are fairly quick to work up.
Crochet Charity Blanket Donations Are Needed at Homeless Shelters & More!
It is easy to find places near you that accept donations. I'd suggest reaching out to your local animal shelters, churches, and schools, who most likely are continually looking for donations. They could always use blankets, hats or mittens, so they are prepared to help when the cold weather hits.
You can contact any of your local organizations or schools to ask about how you can do your part. I promise it will feel good knowing that you have made a difference, be it even a small one.
Ready to Get Started on a Charity Crochet Project?
Scroll on down to find the 7 charity crochet patterns that I picked just for you! If you have any that you'd like to share, leave a comment or find me over on Instagram to let me know!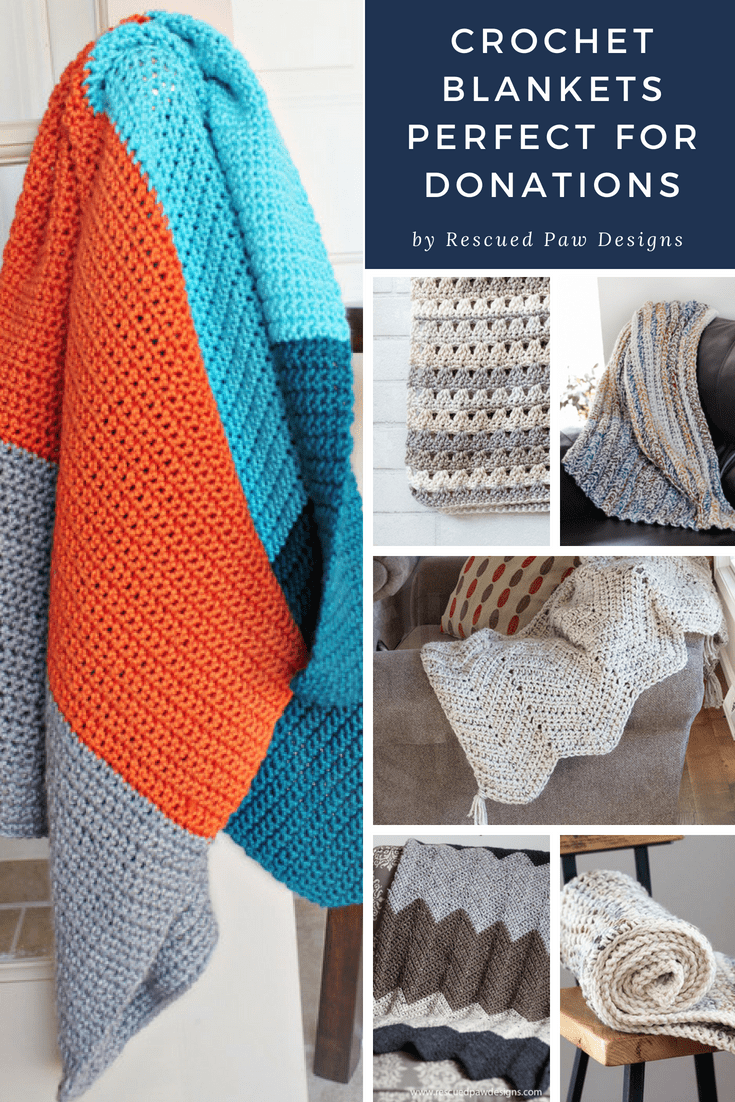 Crochet Blanket Patterns To Make for Donations
Take a look below at seven of my favorite crochet blankets to crochet for charity and donations. Enjoy!
Simple Color Blocked Blanket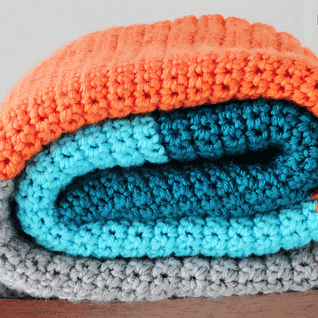 This color blocked crochet blanket pattern that works up fast and is great for beginner crocheters to make for charity
---
Alissa Crochet Throw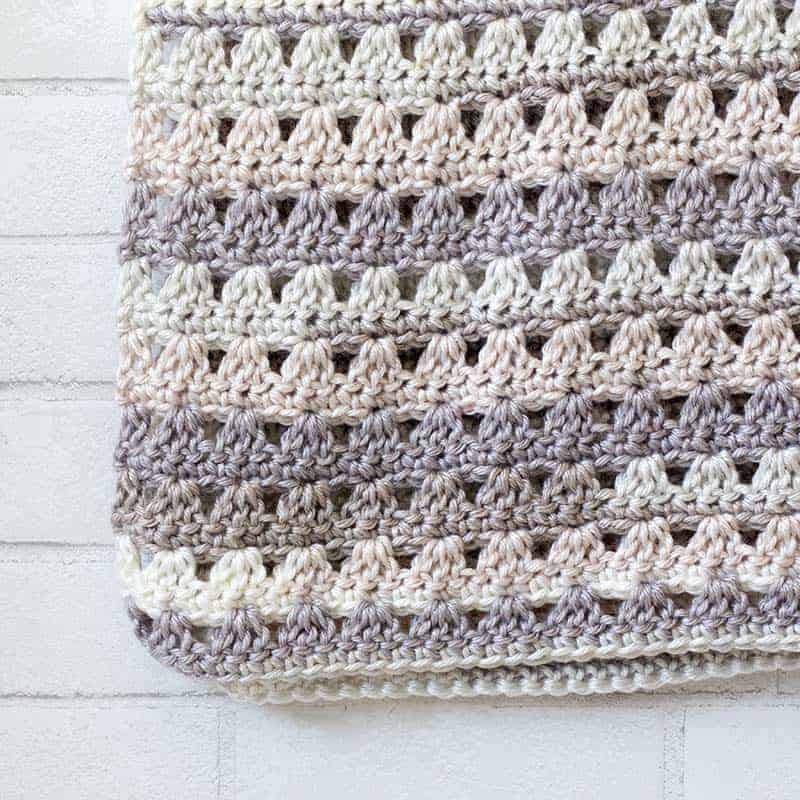 The Alissa free crochet throw pattern that makes a great blanket for donations and looks pretty wonderful too!
---
Chunky Chevron Throw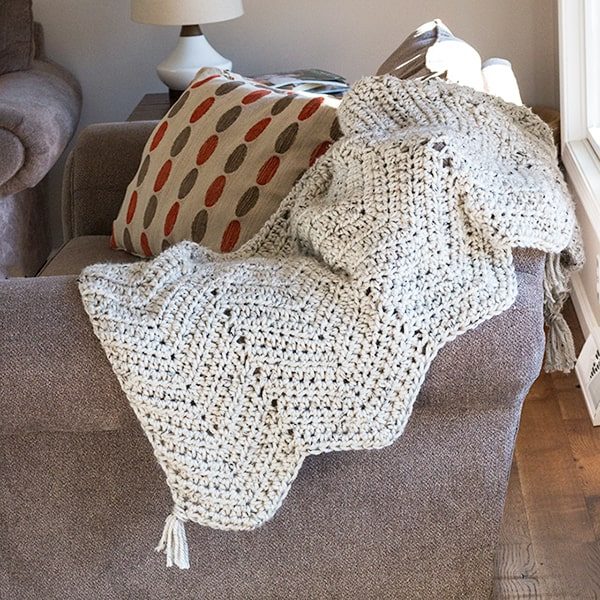 This free crochet chunky throw pattern that works up extremely fast and uses bulky yarn that will make a great blanket for donations.
---
Chunky Crochet Blanket Pattern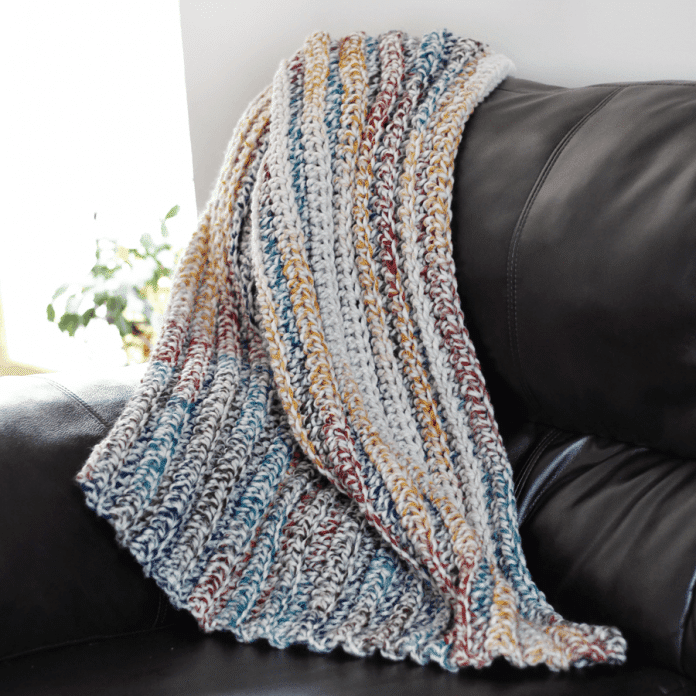 This chunky free crochet pattern that is worked using just one crochet stitch! This definitely will make a great blanket donation because of how easy it is to work up.
---
Jane Crochet Throw Blanket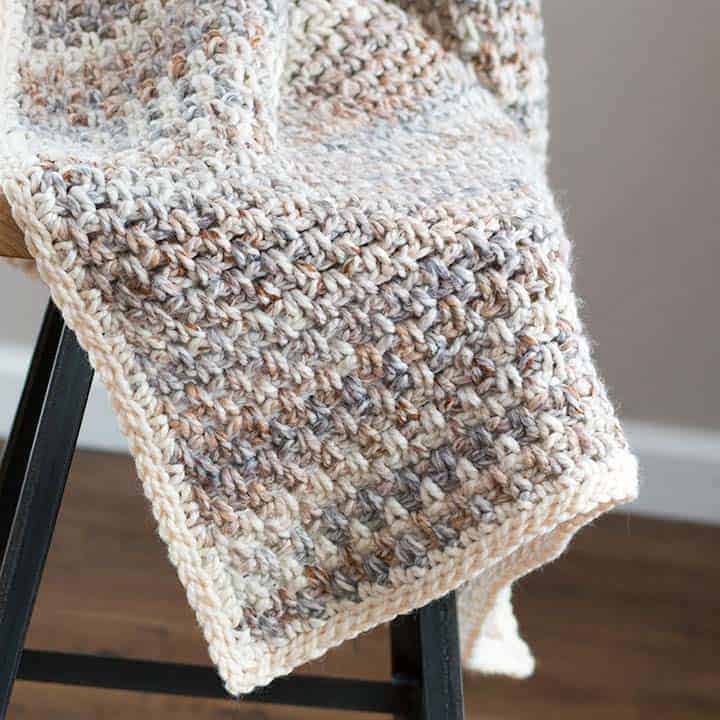 The Jane free crochet blanket pattern that uses just single crochets! If you are a beginner, then you can crochet this blanket!
---
Neutral Chevron Crochet Blanket
This free chevron crochet blanket pattern that works up using only single crochet stitches! This zigzag blanket is great for charity donations!
---
Ombre Ripple Crochet Throw Blanket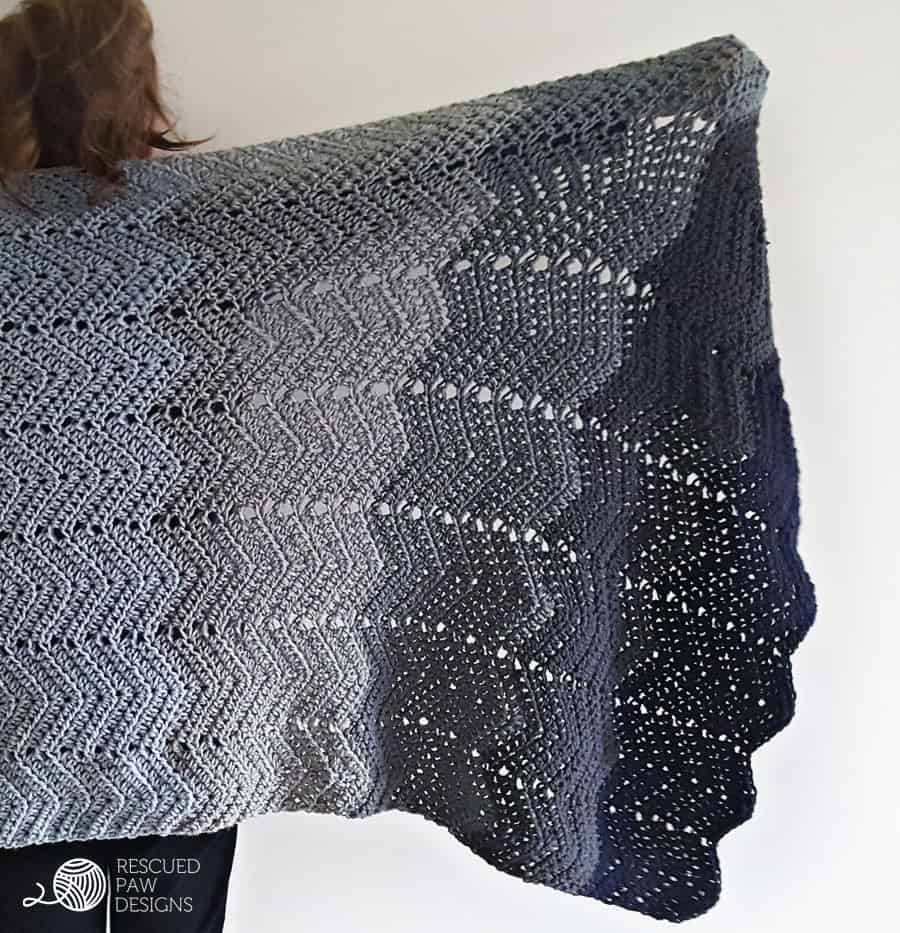 This free ripple blanket crochet pattern that would make a great blanket for donation! You can make it one yarn color or multiple ones!
---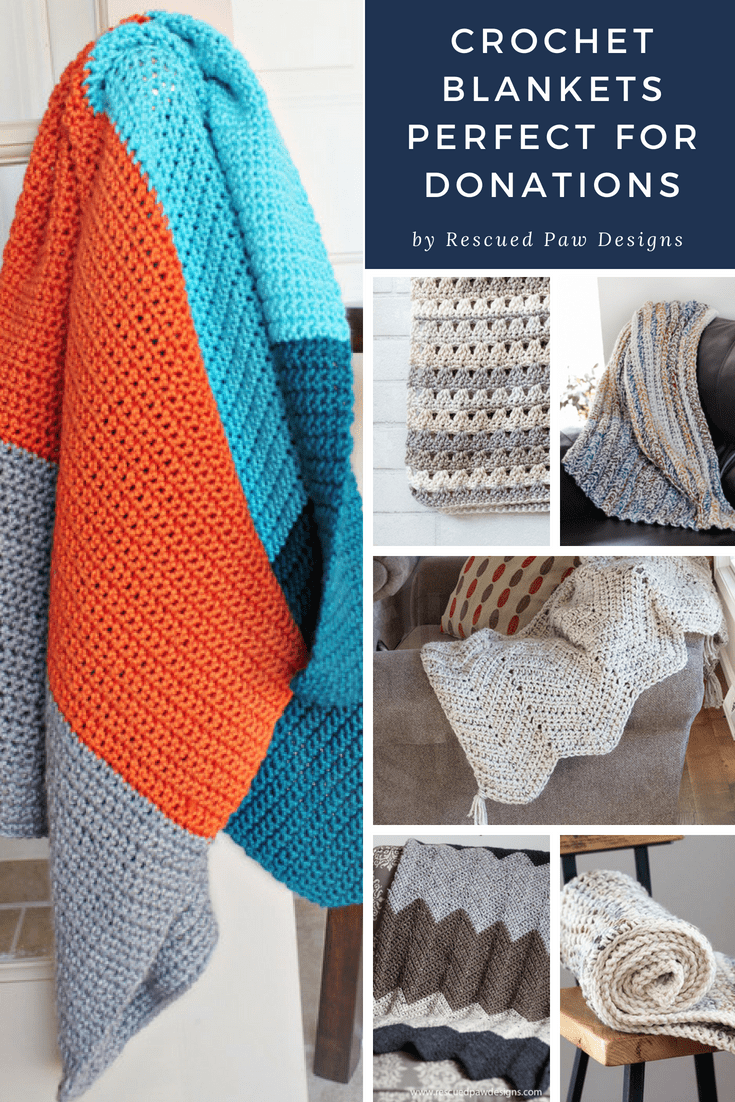 Need a Place to Donate These Crochet Blankets?
Searching for places to donate to? Take a look at my Charity page where to find some suggestions!
Thanks for taking the time to look today, and if you have any more suggestions for blankets that would be good for donations, please let me know in the comments!
You May Also Enjoy These Free Crochet Blanket Patterns Too