Easy Striped Crochet Baby Blanket Pattern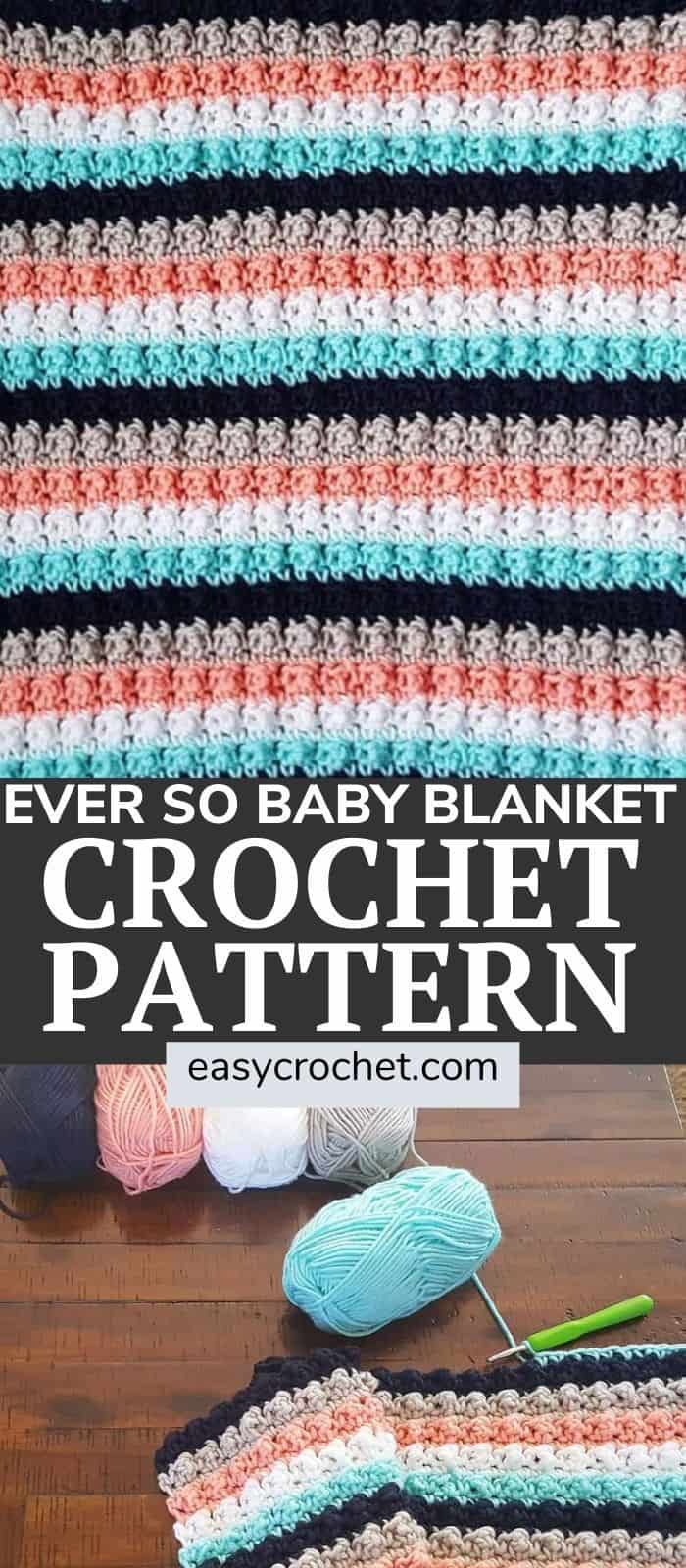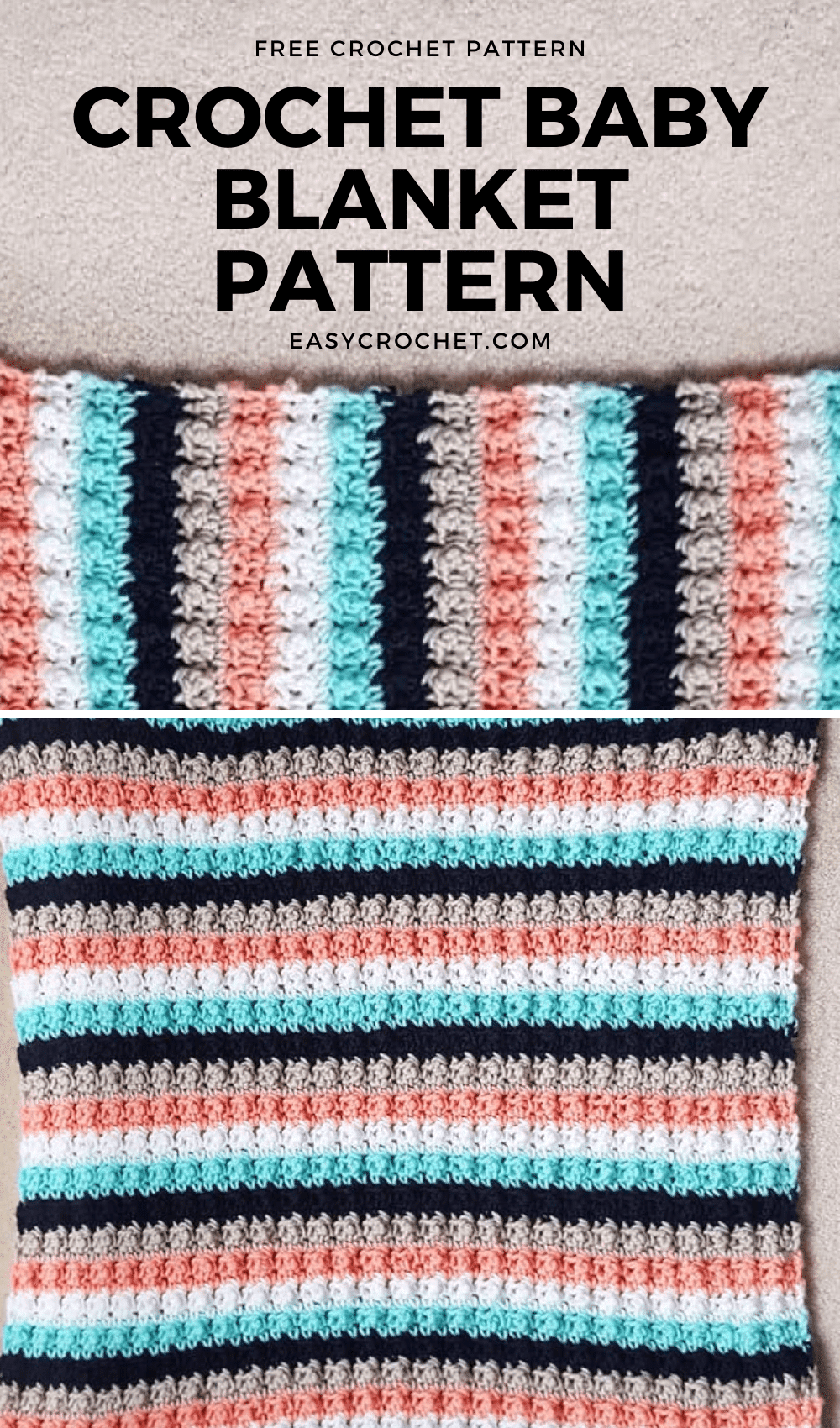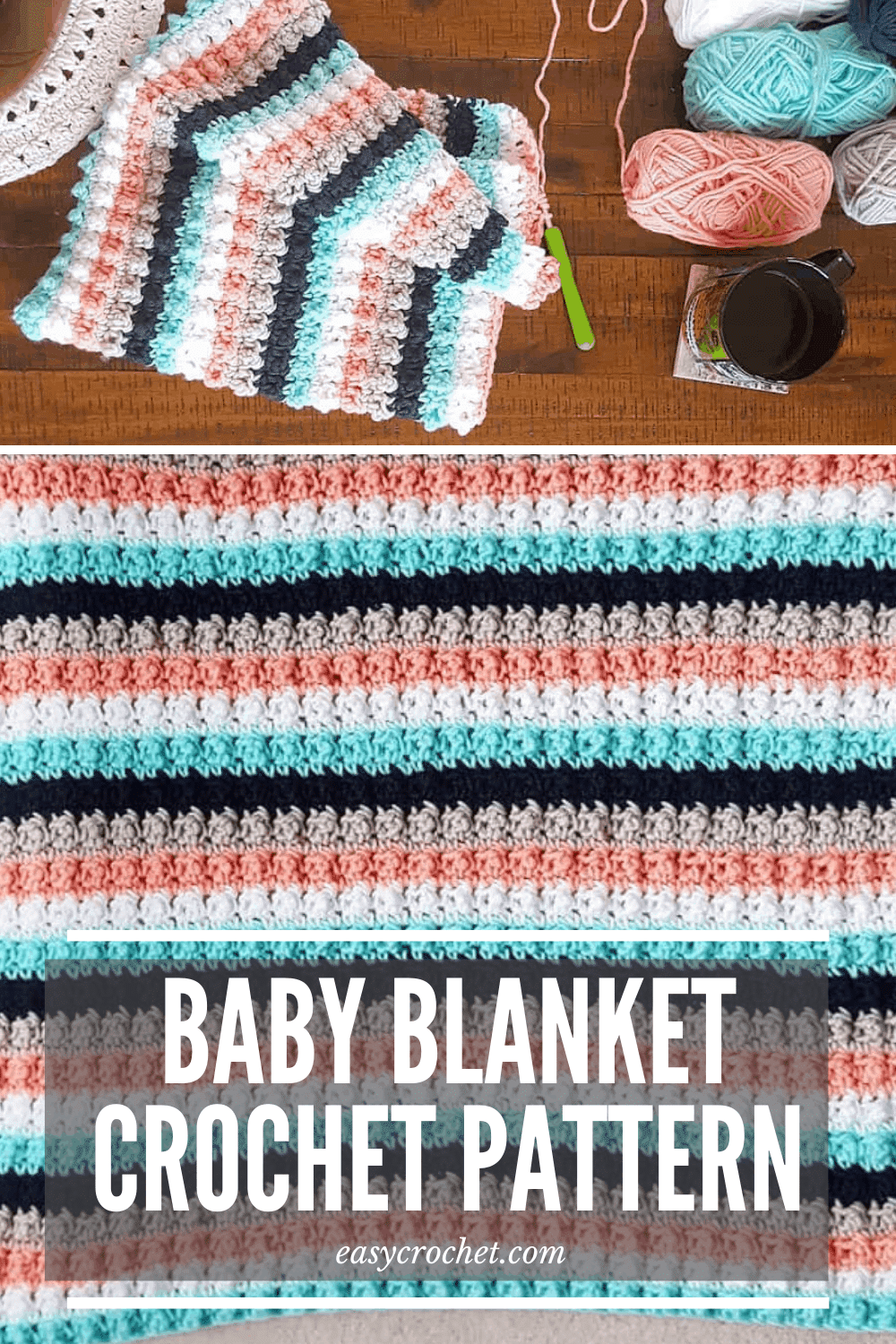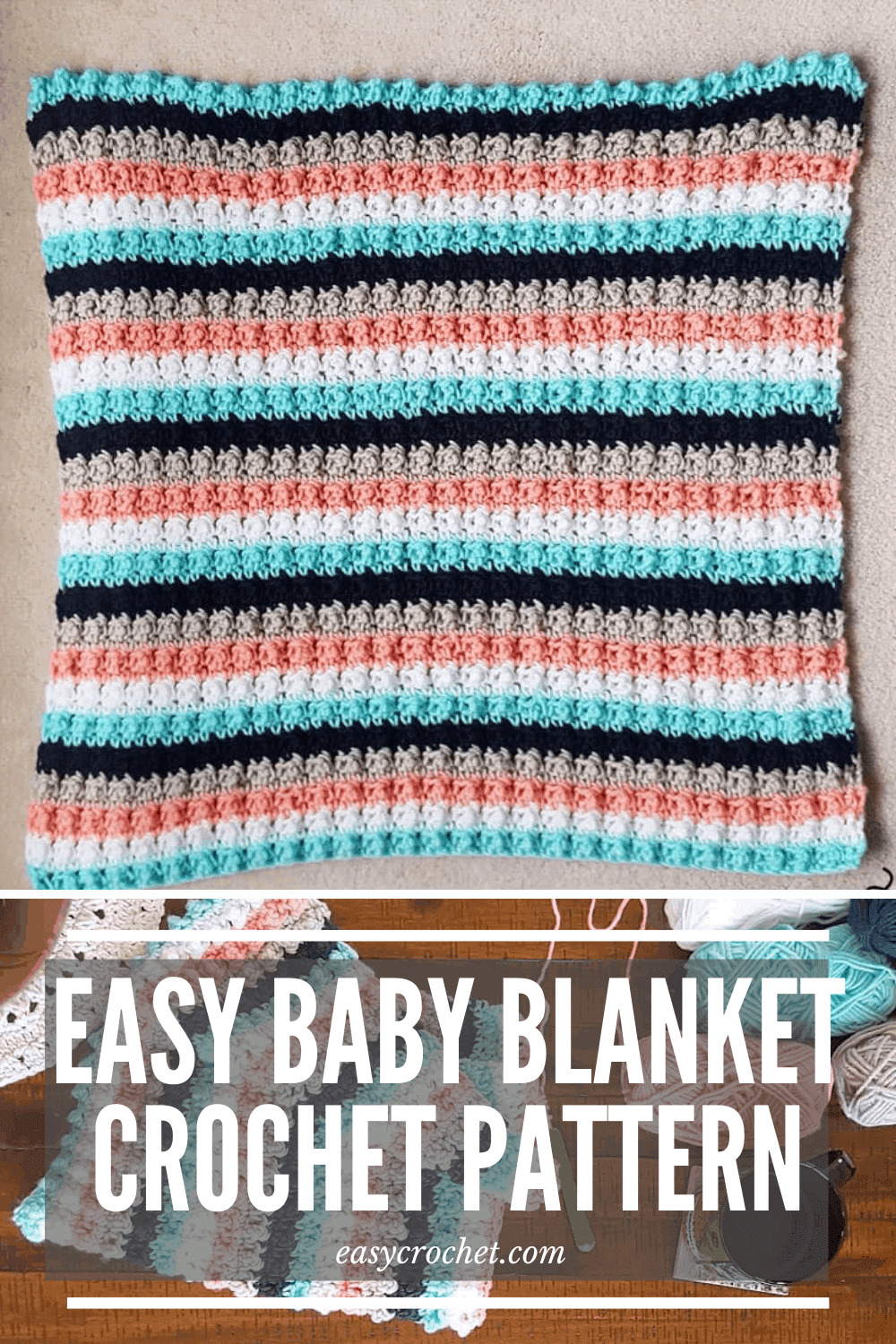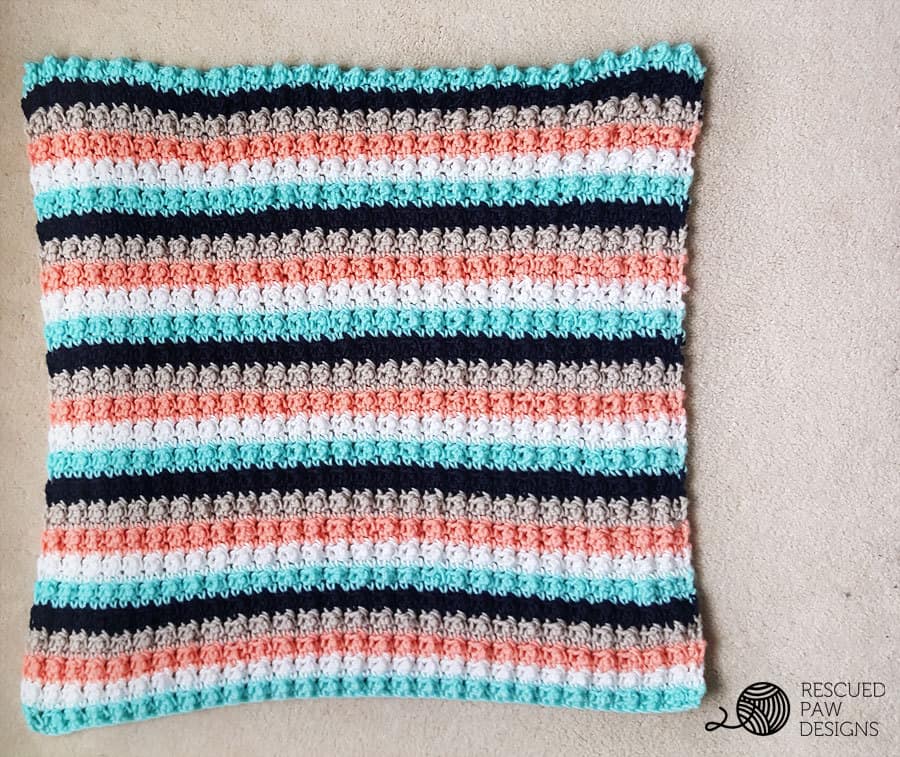 Easy Striped Baby Blanket Crochet Pattern
Are you looking for an simple to make striped crochet baby blanket? I can help! Crochet this easy striped baby blanket with the free crochet pattern below! Do you want more free blanket patterns too?
Explore the Easy Crochet blanket archives for inspiration. I can't wait for you to get started on this easy baby blanket design!
Happy blanket making!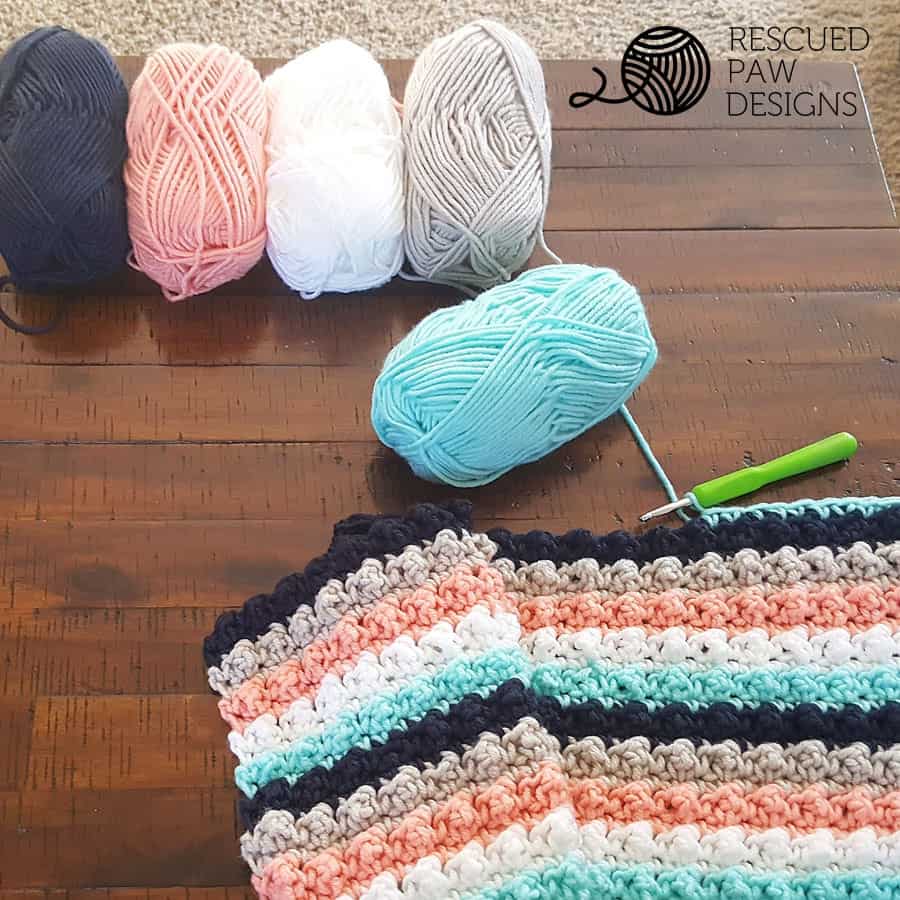 This Blanket Is Perfect as a Baby Shower Gift
This blanket is perfect for making as a shower gift. At the time, I used this one as a gift for my new nephew, and he still uses it three years later!
I think that's why making gifts is so much more rewarding. It is nice to see something being loved that much!
I also wanted to mention that you'll love how easy this works up, and you'll easily be able to change the colors too per the shower recipients taste/preferences. I can't wait to see your creations.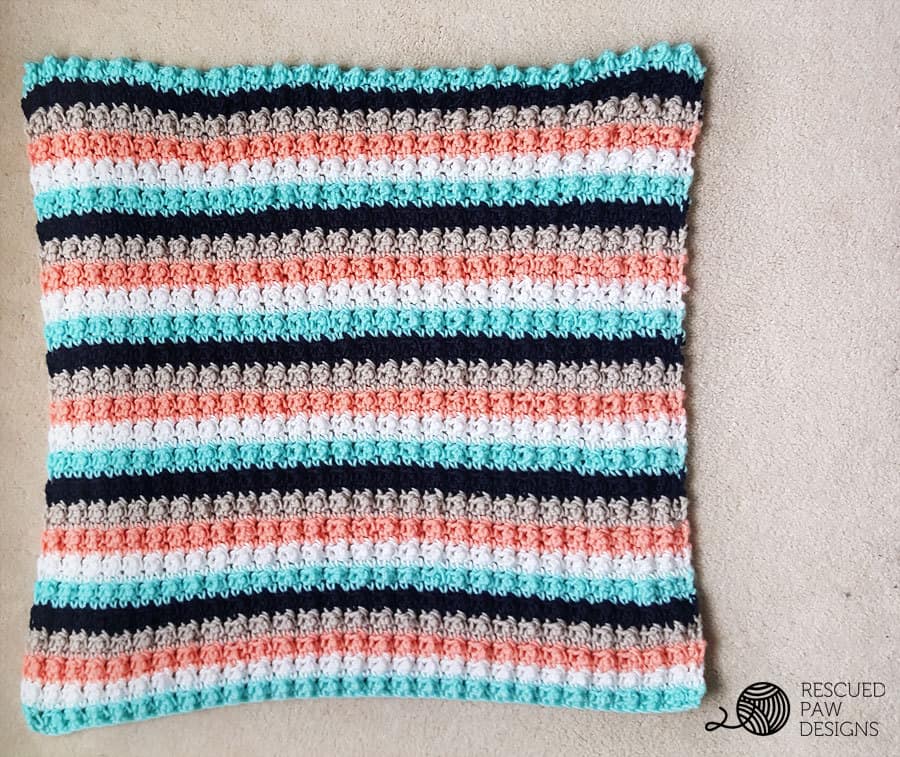 Big Twist Yarn Baby Blanket
If you have been following along with me over on Instagram, then you will know that I've been over-sharing the making of this easy crochet baby blanket pattern for a couple of weeks now.
While out of town, I stopped at a Joann Fabrics and snatched up some Big Twist yarn in a beautiful salmon color! I have been eyeing it up online for quite some time so as soon as I saw it in-store, I knew I needed it asap!
I also grabbed some other great colors (turquoise, snow, pigeon, and navy) so it would make for a colorful baby blanket.
Have a look at the fantastic colors below!
As of 2021, this yarn is no long available but Big Twist Classic will work just as well as the Premium.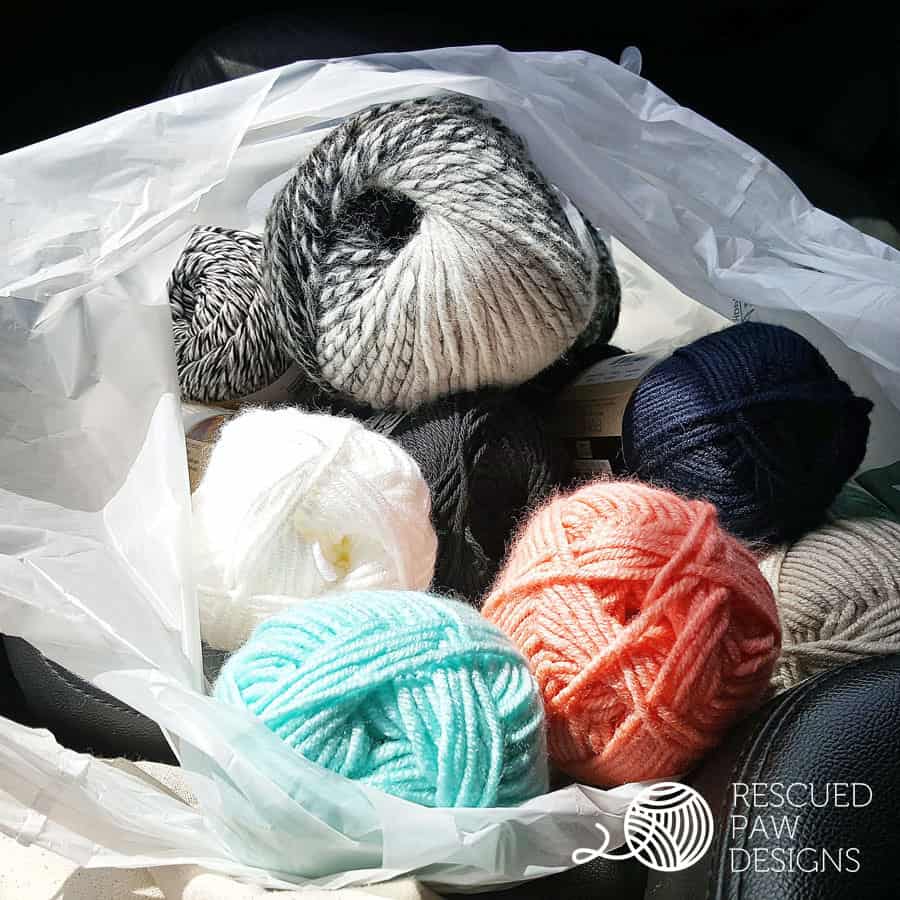 The Stitches for This Baby Blanket
The quick and easy crochet blanket pattern is made up entirely of single & triple crochet stitches using a size J crochet hook which creates a fantastic bumpy texture.
This blanket is easy to crochet! Plus, the simplicity of only using two stitches makes it a great beginner blanket! I'll link up a few tutorials below so you can go over the stitches in the design.
I bet you're probably itching to get started, read on down to start on your very own striped crochet blanket!
Happy Crocheting!
Ever So Striped Free Crochet Baby Blanket Pattern
Skill Level: Easy
Materials
Big Twist Premium Yarn from Joann Fabric & Craft Store (this line was discontinued) or any medium weight yarn. (This yarn is a heavier worsted weight 4 yarn and I would consider it almost a 5 weight so keep that in mind when choosing a subsitute)

The colors were Turquoise, Snow, Salmon, Pigeon & Navy (1 skein of each)

Crochet Hook size J 6.00 MM
Yarn needle
Scissors
Crochet Abbreviations
sc = single crochet
tr = triple crochet
ch = chain
st = stitch
Gauge
Gauge is approximately 5 stitches for every 2 inches
Finished Size
Finished Size is approximately 27″ X 25″
To make this blanket in different sizes just use a multiple chain of 2 then add 1 to whatever length you have chosen.
Notes
Written in Standard US Terms
I suggest weaving in ends as you go to avoid a big to-do at the end of your project.
Add to Ravelry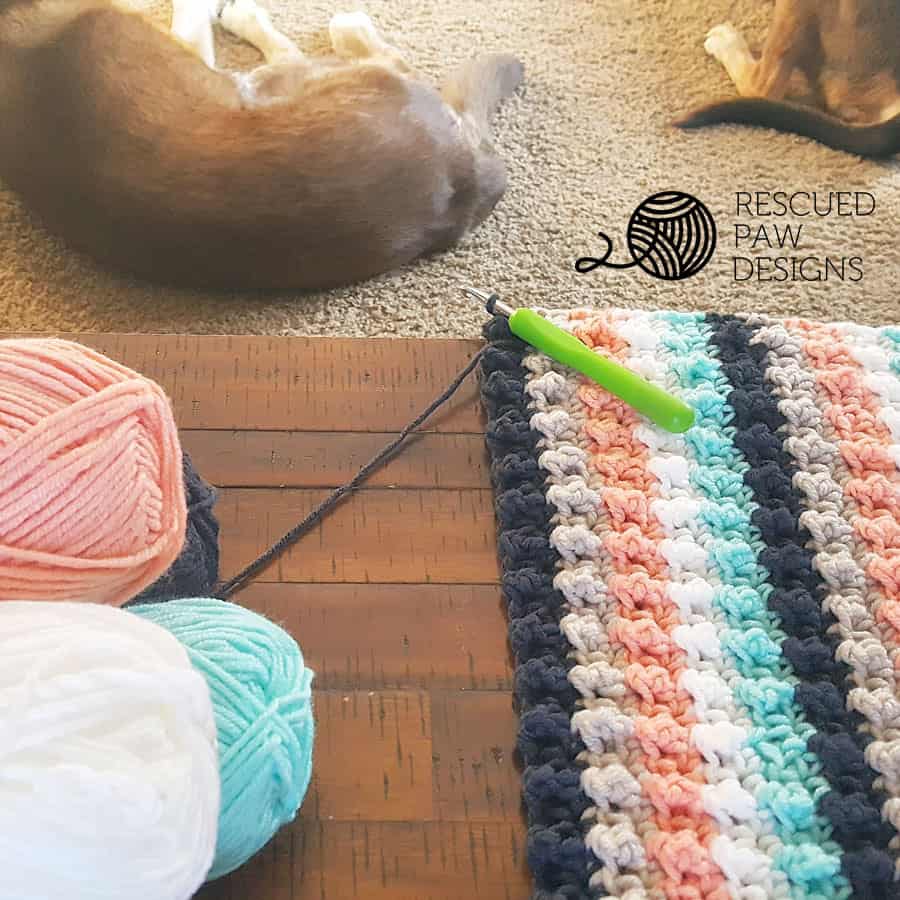 The Striped Crochet Baby Blanket Pattern
Foundation Row: ch 59
Row 1: Starting in the second ch from hook sc, sc in every ch across, turn. (58)
Row 2: Ch 1, in first st sc, tr in next st, *sc in next st, tr in next st, repeat from * across ending with 1 sc in each of the last 2 sts, turn. (58)
Row 3: Ch 1, in first st sc, sc in every st across, turn. (58)
Row 4: Repeat Row 2 (58)
Row 5: Repeat Row 3 (58)
Row 6-52: Repeat Rows 2 & 3 alternately (58)
Finishing: Fasten off and weave in loose ends throughout
Color Pattern
Foundation Row – Turquoise
Row 1 & Row 2 – Turquoise
Row 3 & Row 4 – Snow
Row 5 & Row 6 – Salmon
Row 7 & Row 8 – Pigeon
Row 9 & Row 10 – Navy
Repeat Pattern from Row 1 & 2 on until you finish with a Row 1 & 2 on Row 51 & 52.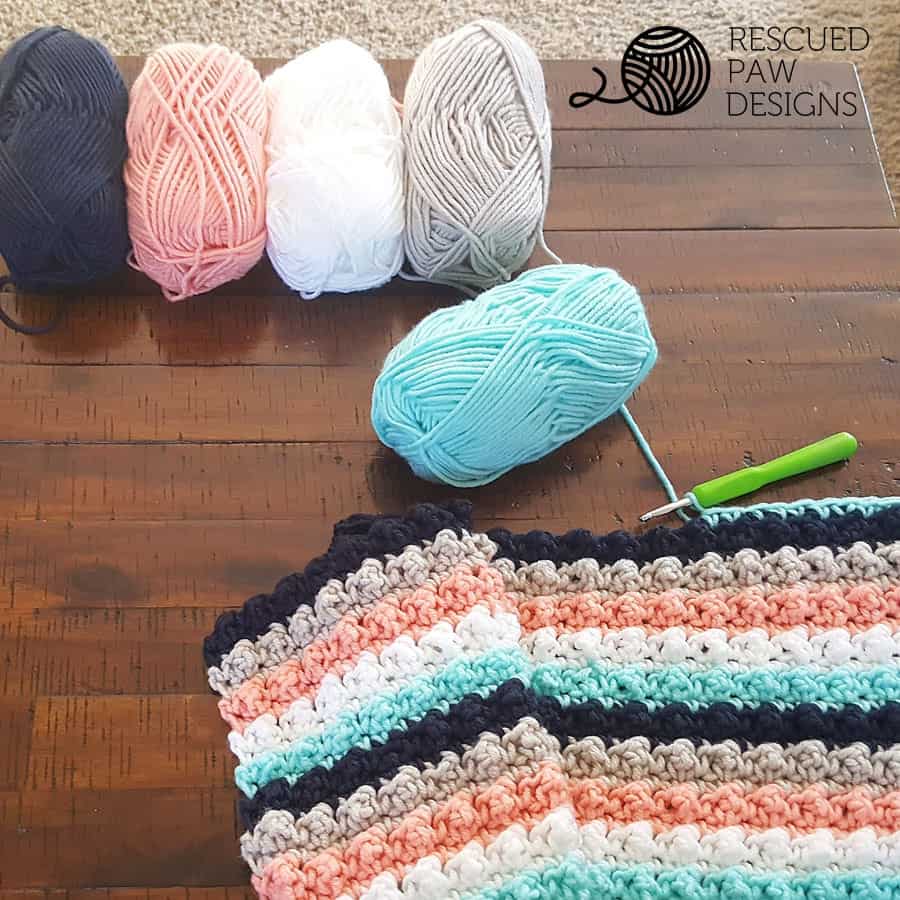 Thanks for Stopping By
I hope you enjoyed this simple crochet blanket and as always thank you for stopping by!
If you'd like even more free crochet baby blanket patterns then check out my Neutral Chevron Blanket which is a surprisingly simple single crochet blanket pattern! You may even enjoy a fun colorful crochet blanket like the Wonders Crochet Blanket instead!
Browse through The Maker Shop
Take a look at my shop Easy Crochet, where 10% of all profits go towards charity! Thank you for taking a look.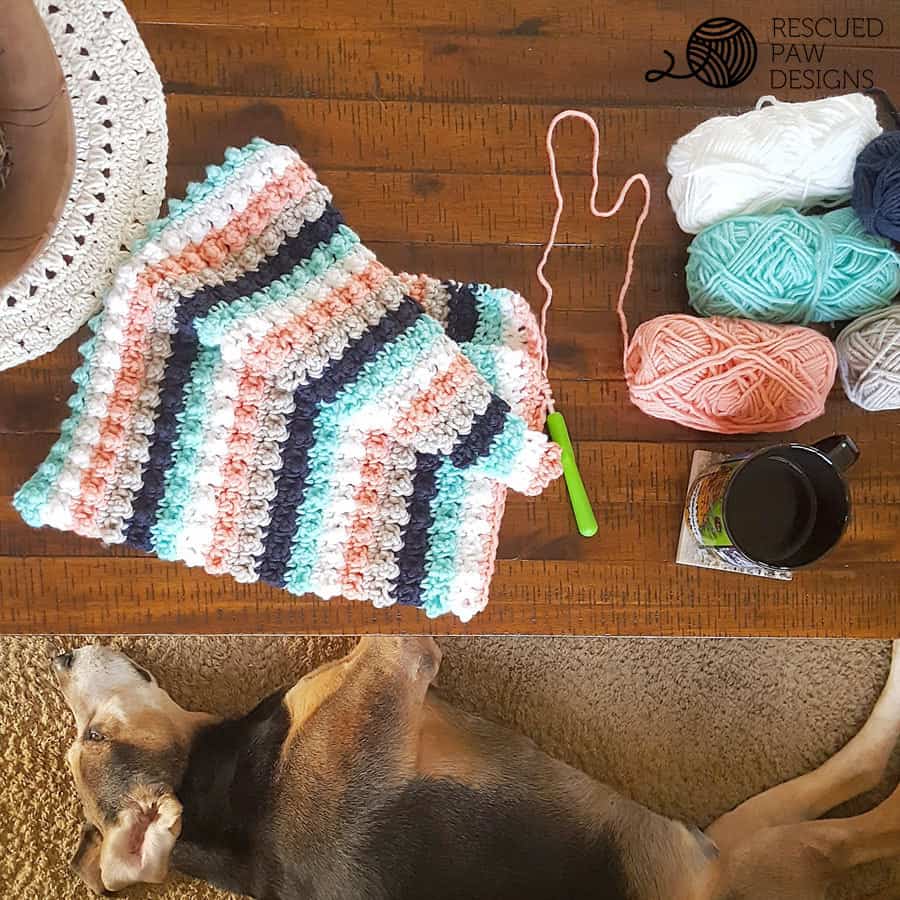 If you need any clarification about this blanket, please email me at Krista@easycrochet.com or find me over on Instagram!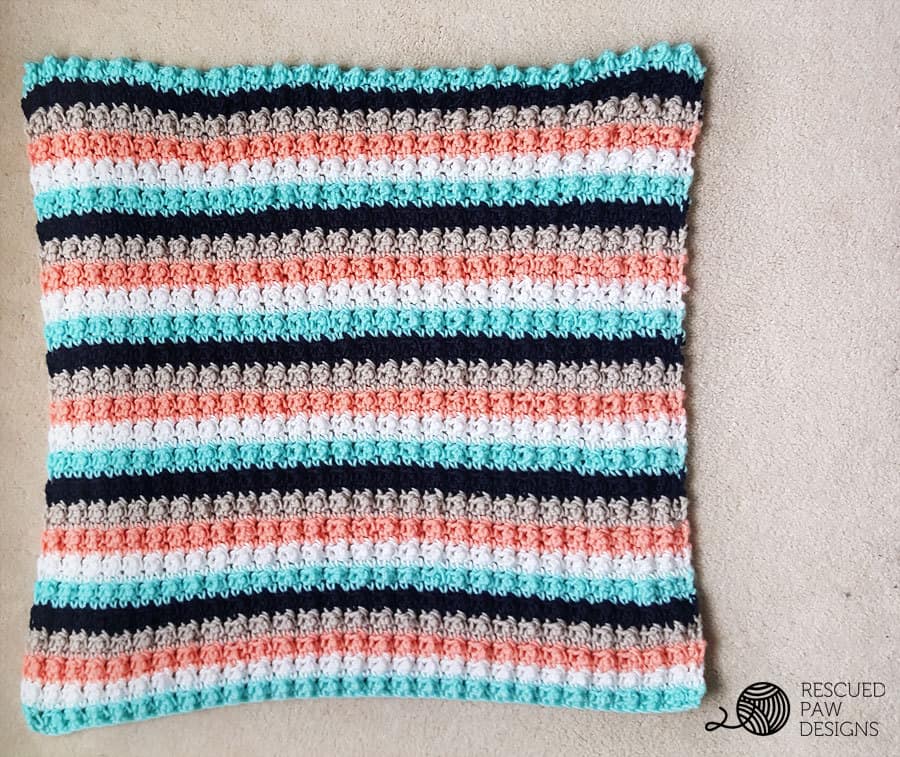 If you like this easy crochet baby blanket, you may also like our Charlotte Crochet Blanket or Chevron Crochet Blanket too!
You May Also Like These Crochet Blanket Patterns