State of Pennsylvania Crochet Pattern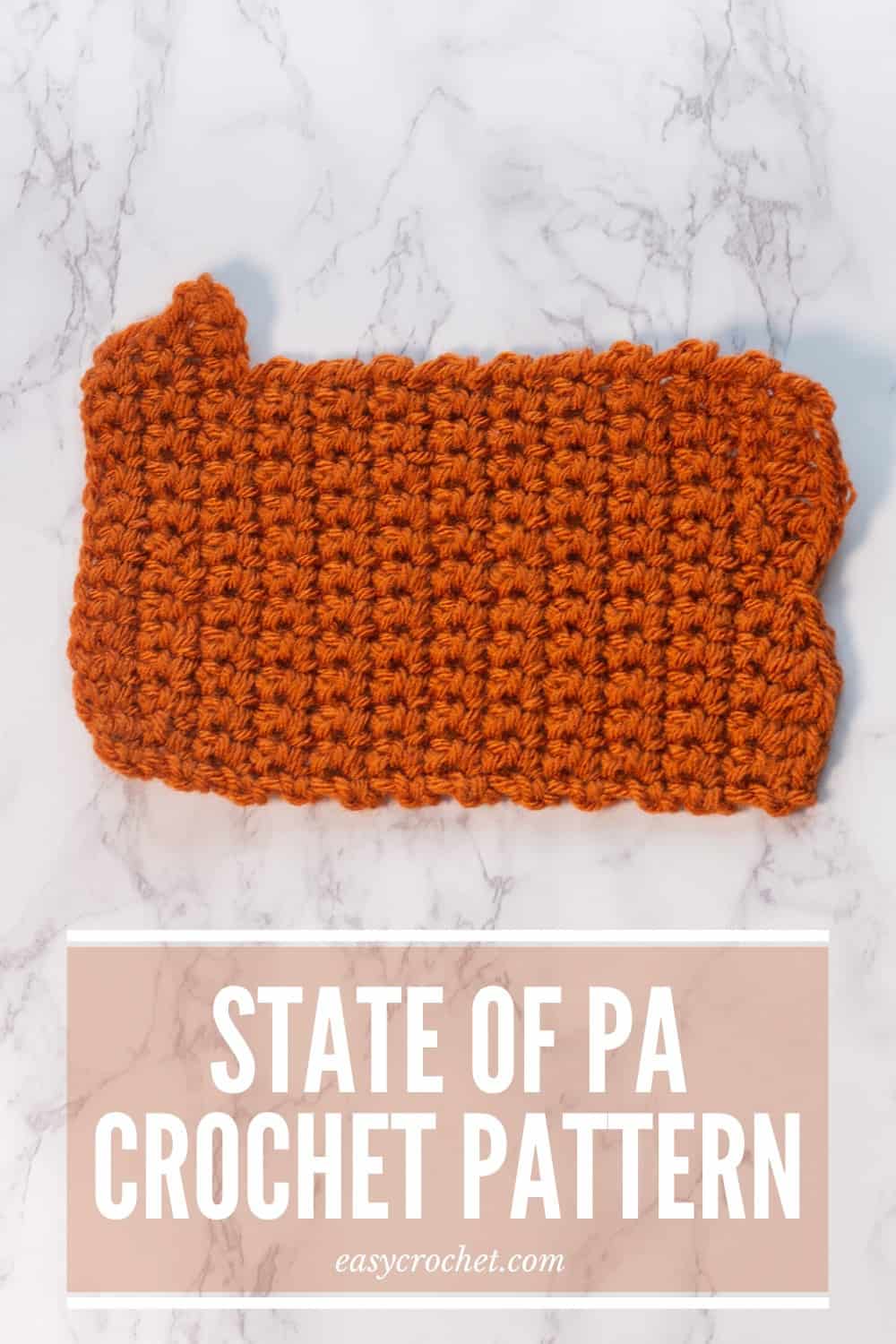 As most of you know, I am from Pennsylvania. I have always wanted to create a pattern for my home state. I can now officially say that there is a PA state crochet pattern!
This state crochet pattern is perfect for those of you that live in PA, have relatives that live there or just want to make this as a gift for someone you know from there and even as a teaching tool.
I am excited for you to make this pattern! Enjoy and…
Happy Crocheting!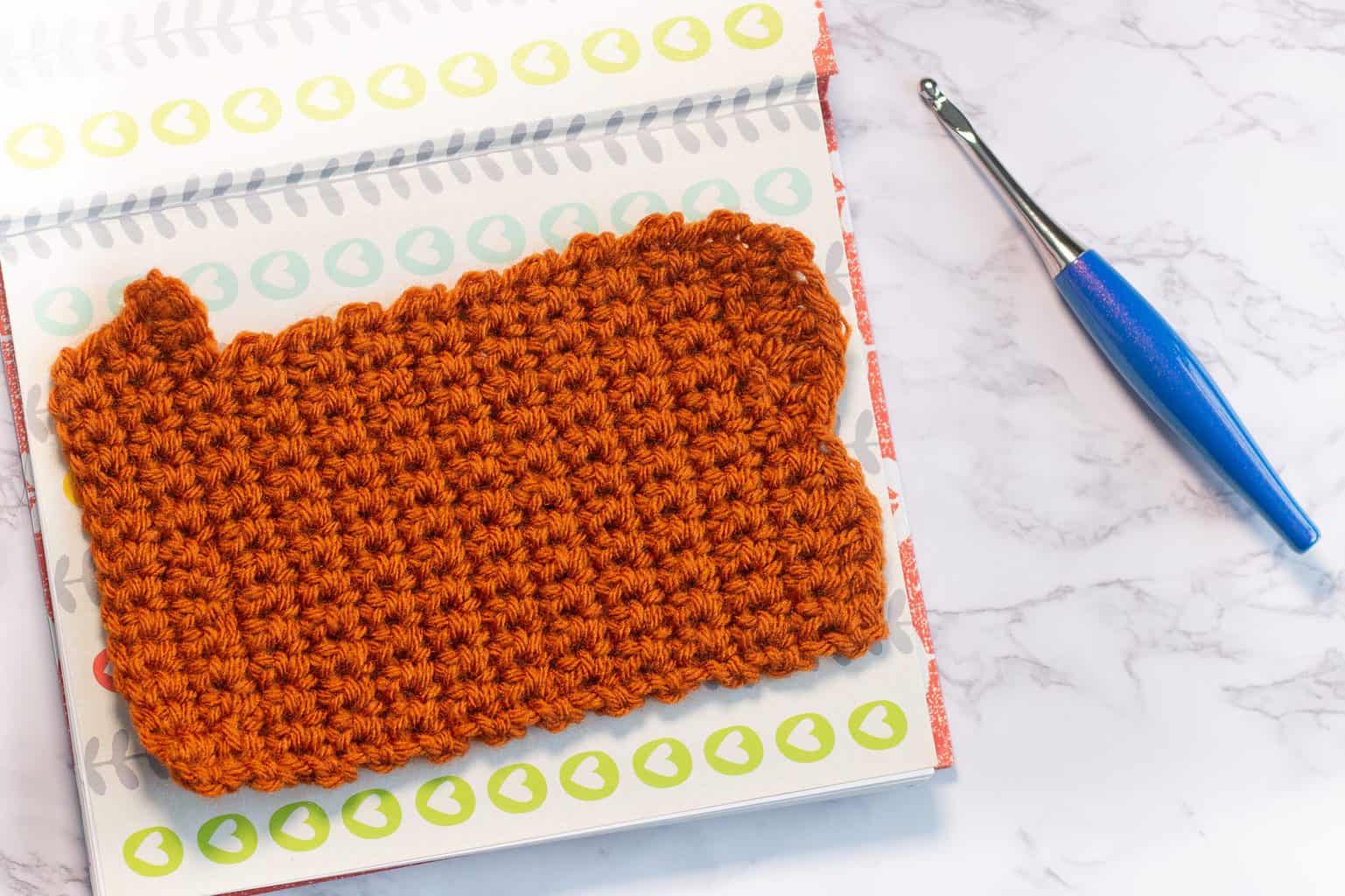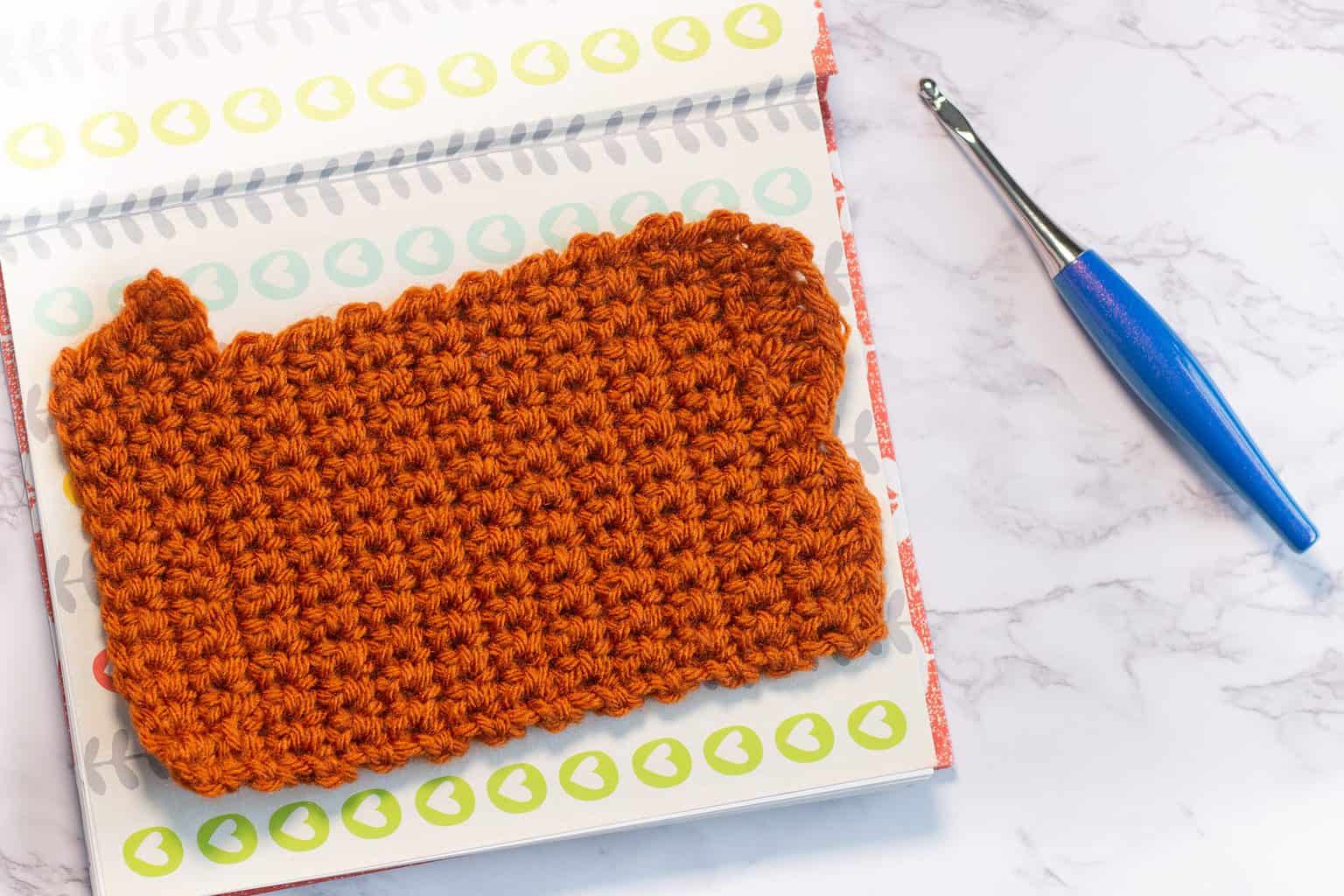 The Stitches You'll Need to Know to Make PA
Mostly on purpose, I used basic beginner stitches for this whole pattern. The bulk of the pattern is made in single crochets (sc) but there are a few half double crochets, double crochets and slip stitches thrown in!
No worries, though! I will link up each stitch below, plus there is also a full video tutorial of this pattern that will help!
Stitches you'll need to know: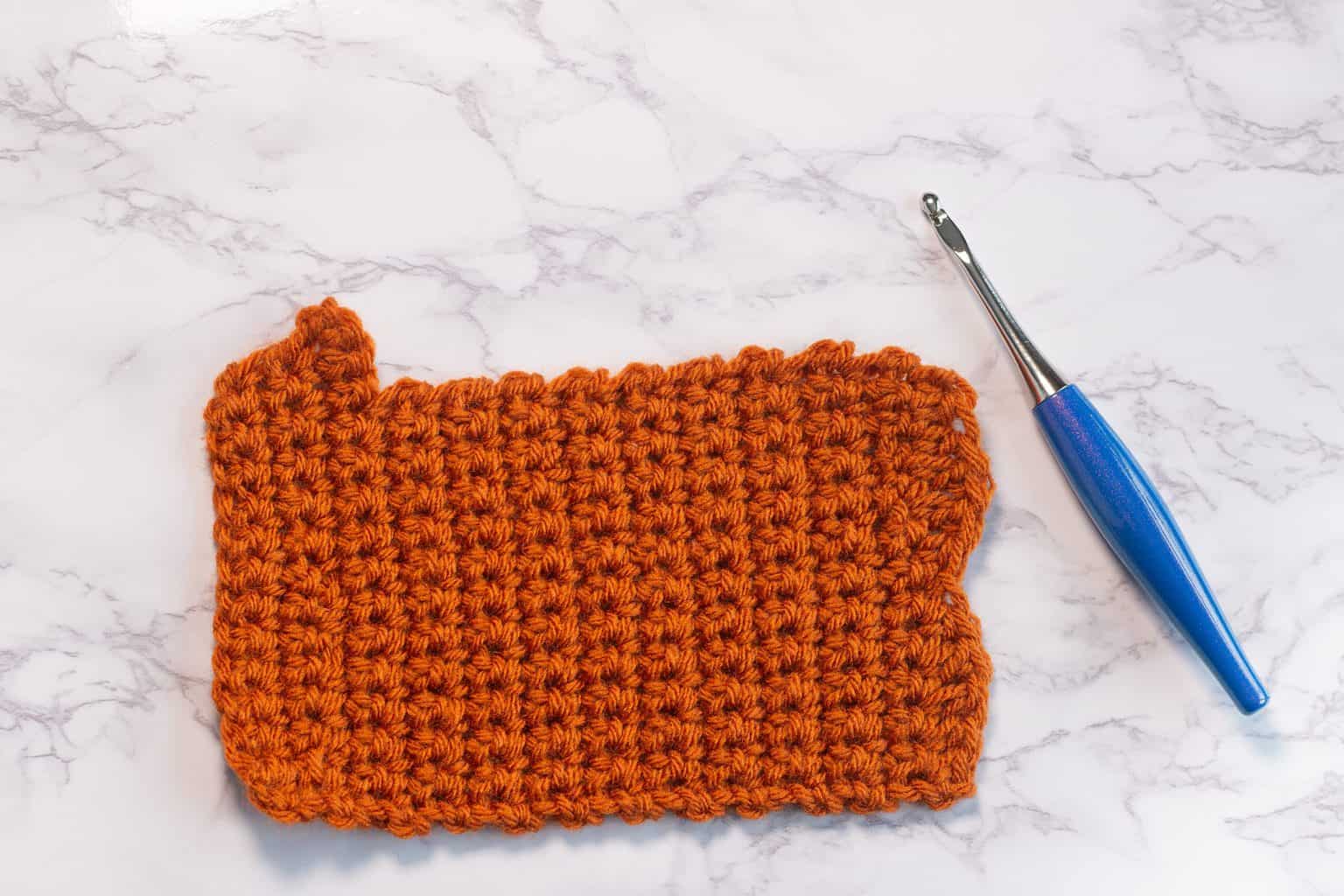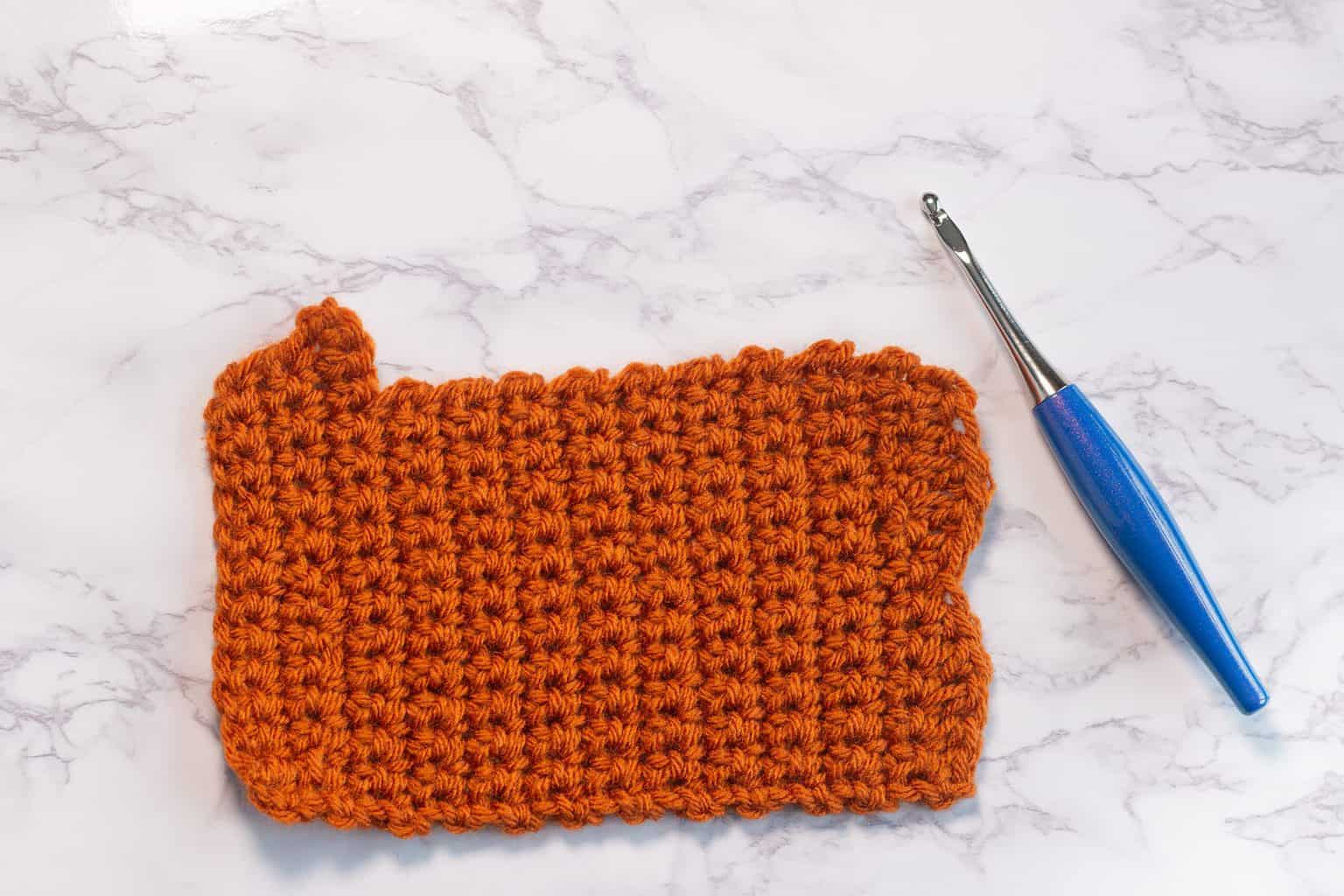 The Yarn That's Perfect for This Crochet Pattern
I highly recommend Vanna's Choice by Lion Brand for this particular pattern. Vanna's is a worsted weight four yarn that is available in MANY colors, so you will have great variety to pick from.
For my home state PA I used the color rust. It is the perfect burnt orange color and will look perfect for what I have in mind for this appliqué.
Ready to Get Started?
Read on down to find the free crochet pattern for the state of PA, as well as a video tutorial. Have fun!
Pennsylvania State Crochet Appliqué Pattern
Skill Level: Intermediate
Materials
Vanna's Choice Yarn by Lion Brand in the color Rust or any worsted weight four yarn. See the yarn weight comparison chart for more information.
Crochet Hook J 6 mm
Scissors
Yarn Needle
Crochet Abbreviations
ch = chain
st = stitch
sc = single crochet
Finished Size
8 inches x 4.5 inches (approximate size after blocking)
Notes
Written in standard US terms
The PA State Crochet Pattern Steps
To Start: Ch 12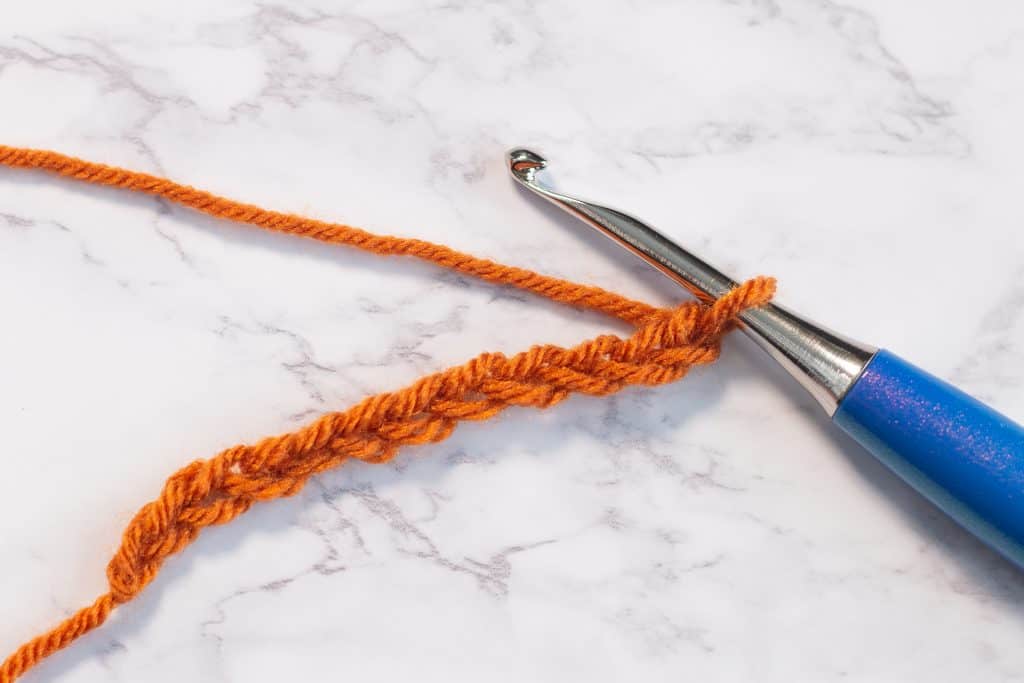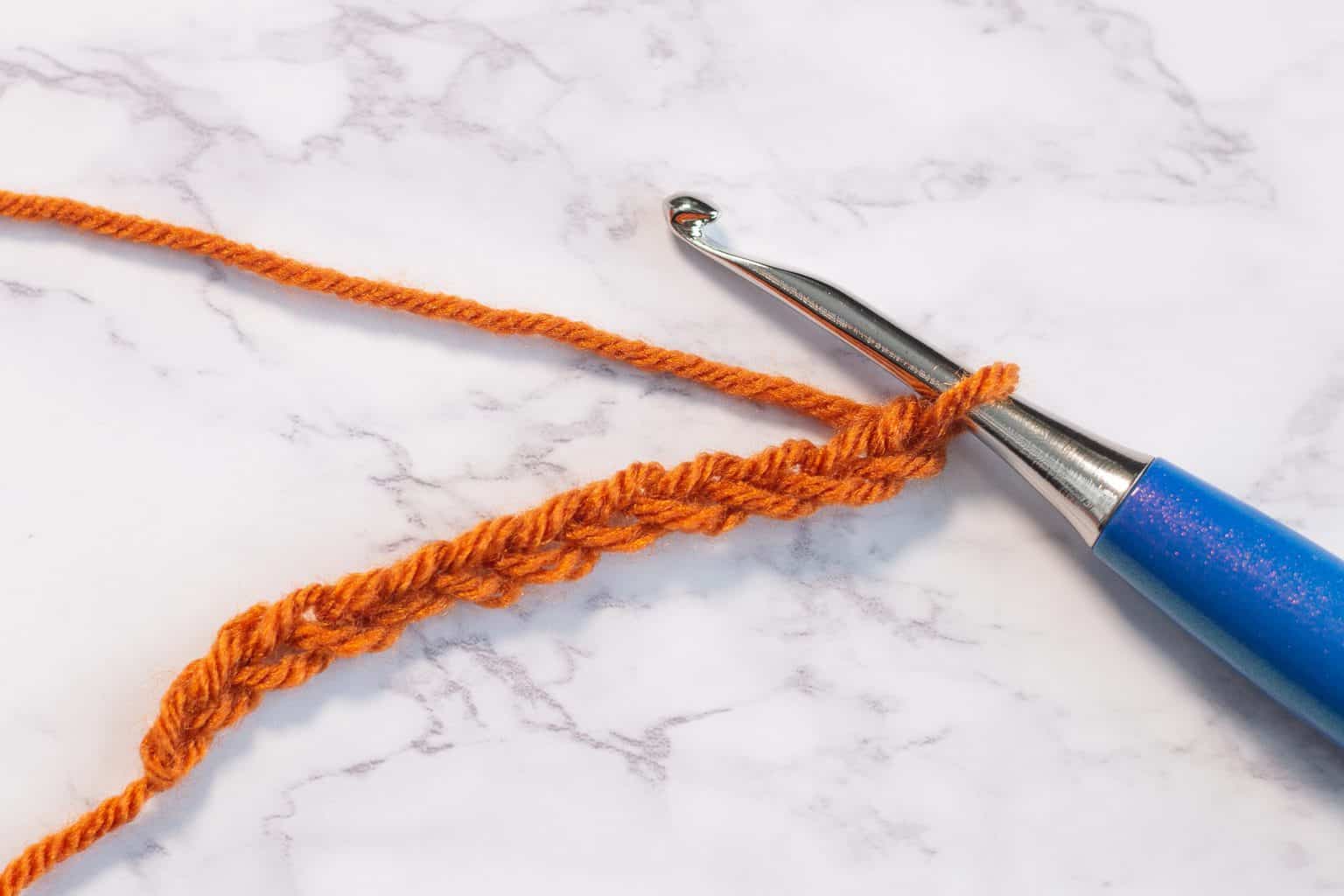 Row 1: In the second ch from the hook sc, sc into each ch across, turn. (11)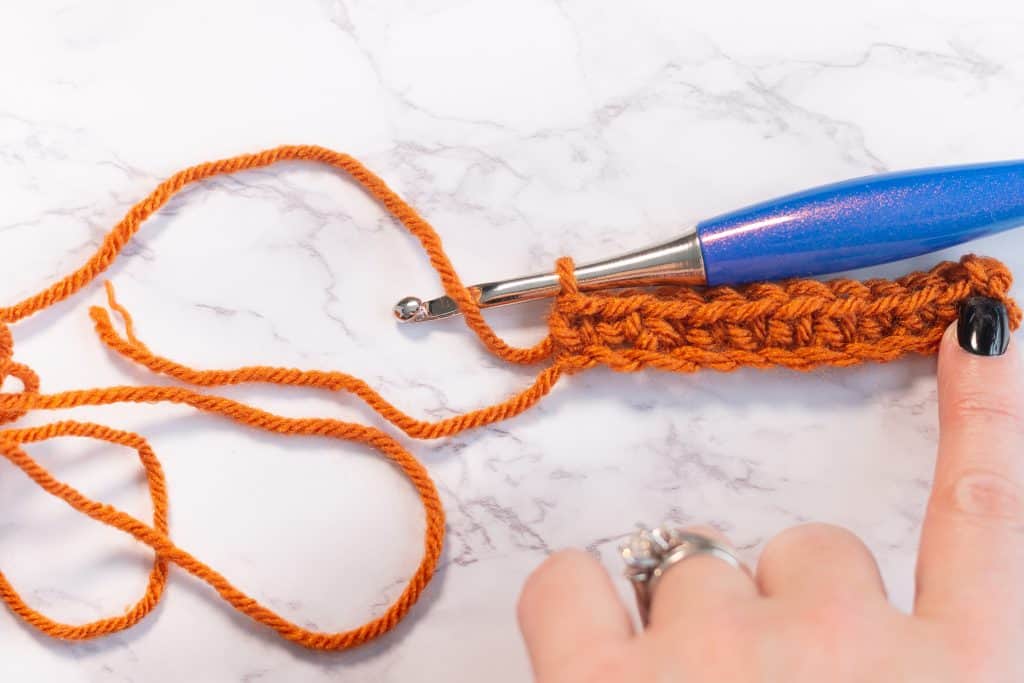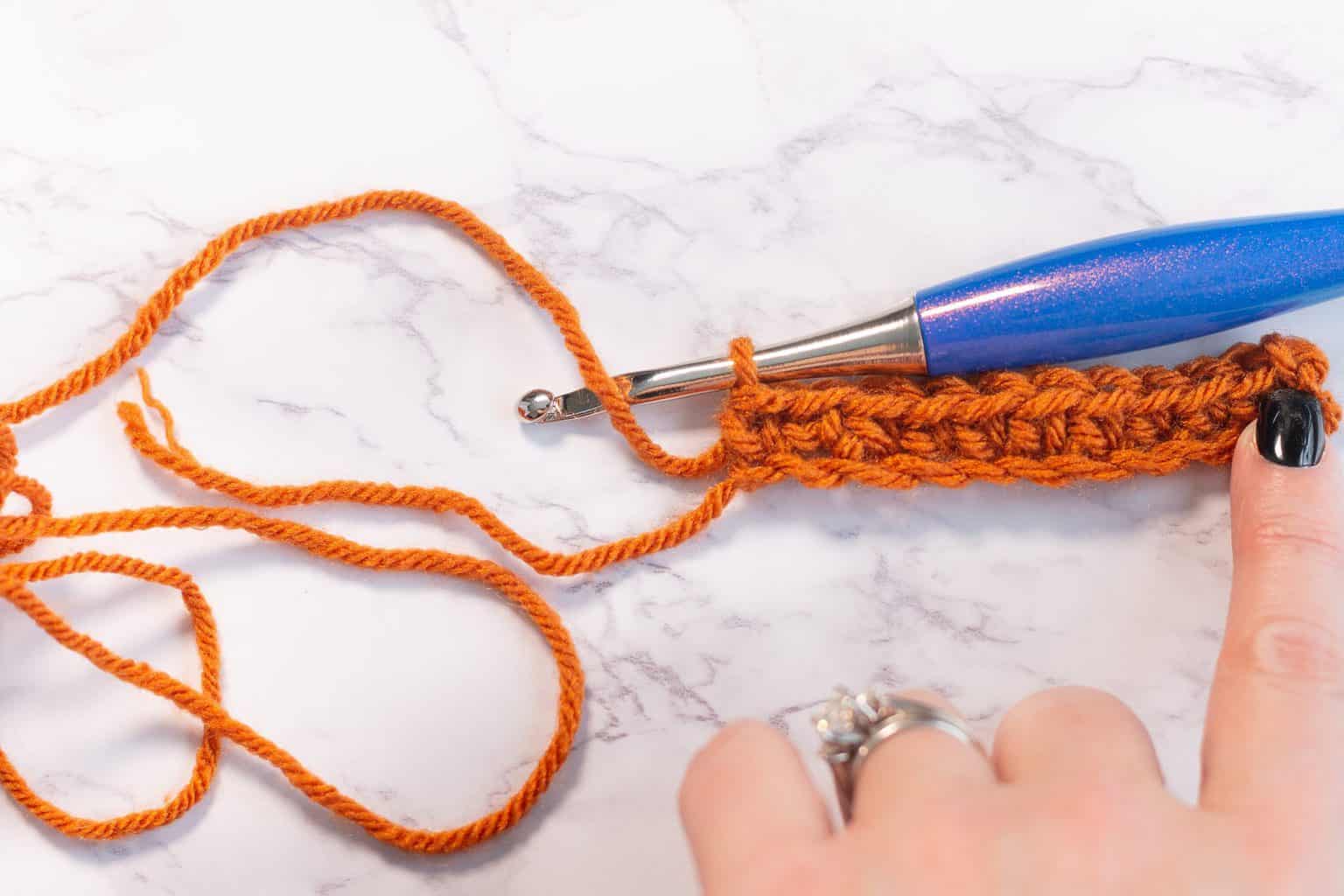 Row 2: Ch 1, sc into the first st, sc into each st across, turn. (11)
Row 3: Ch 1, sc into the first st, sc into each st across leaving one st. sc 2x into the last st, turn. (13)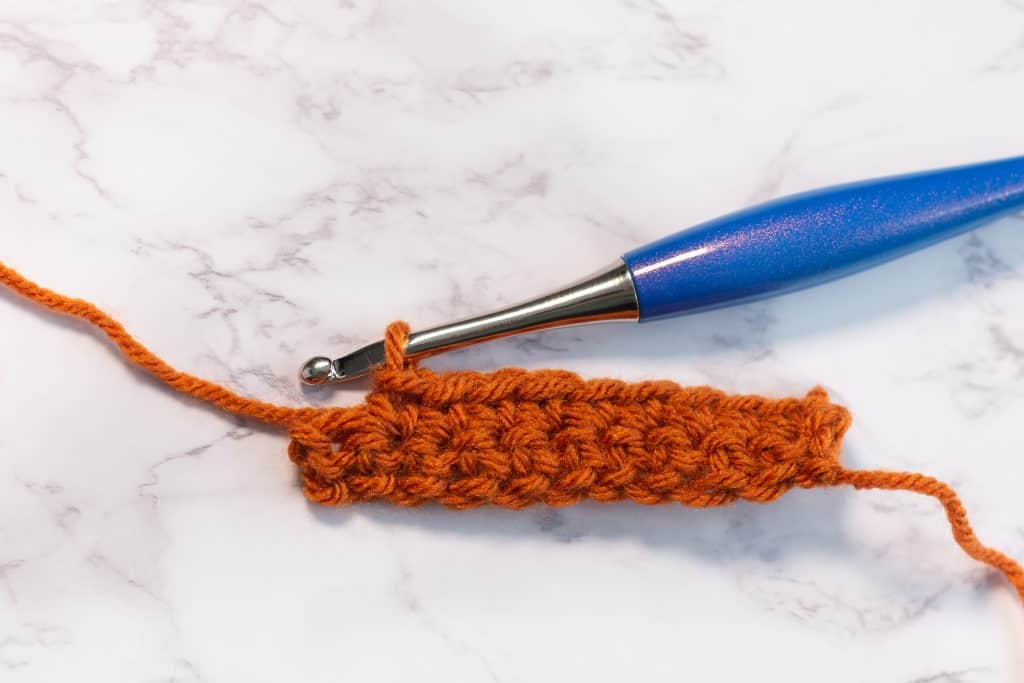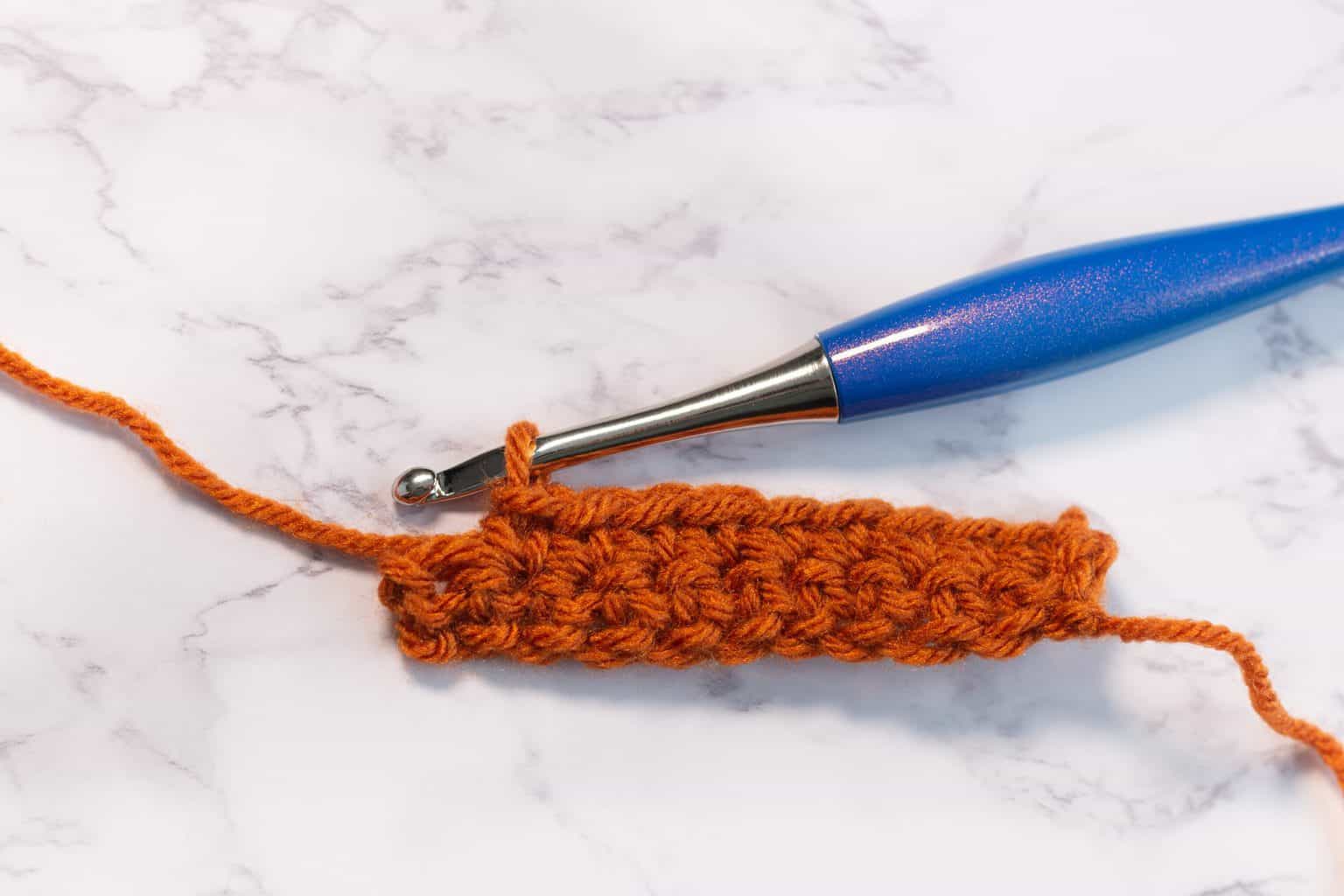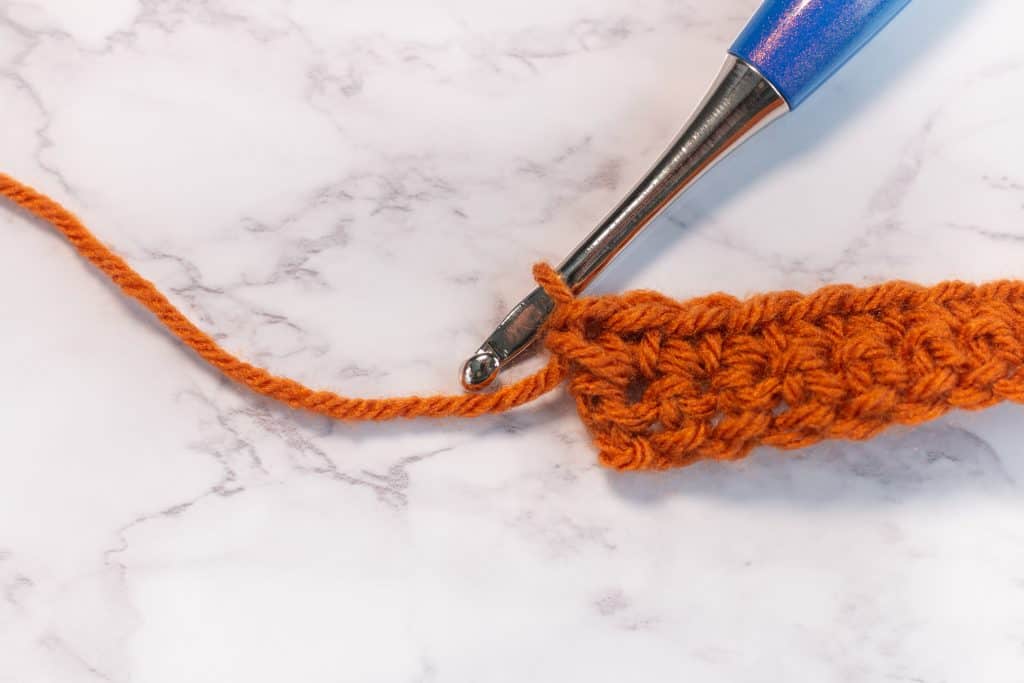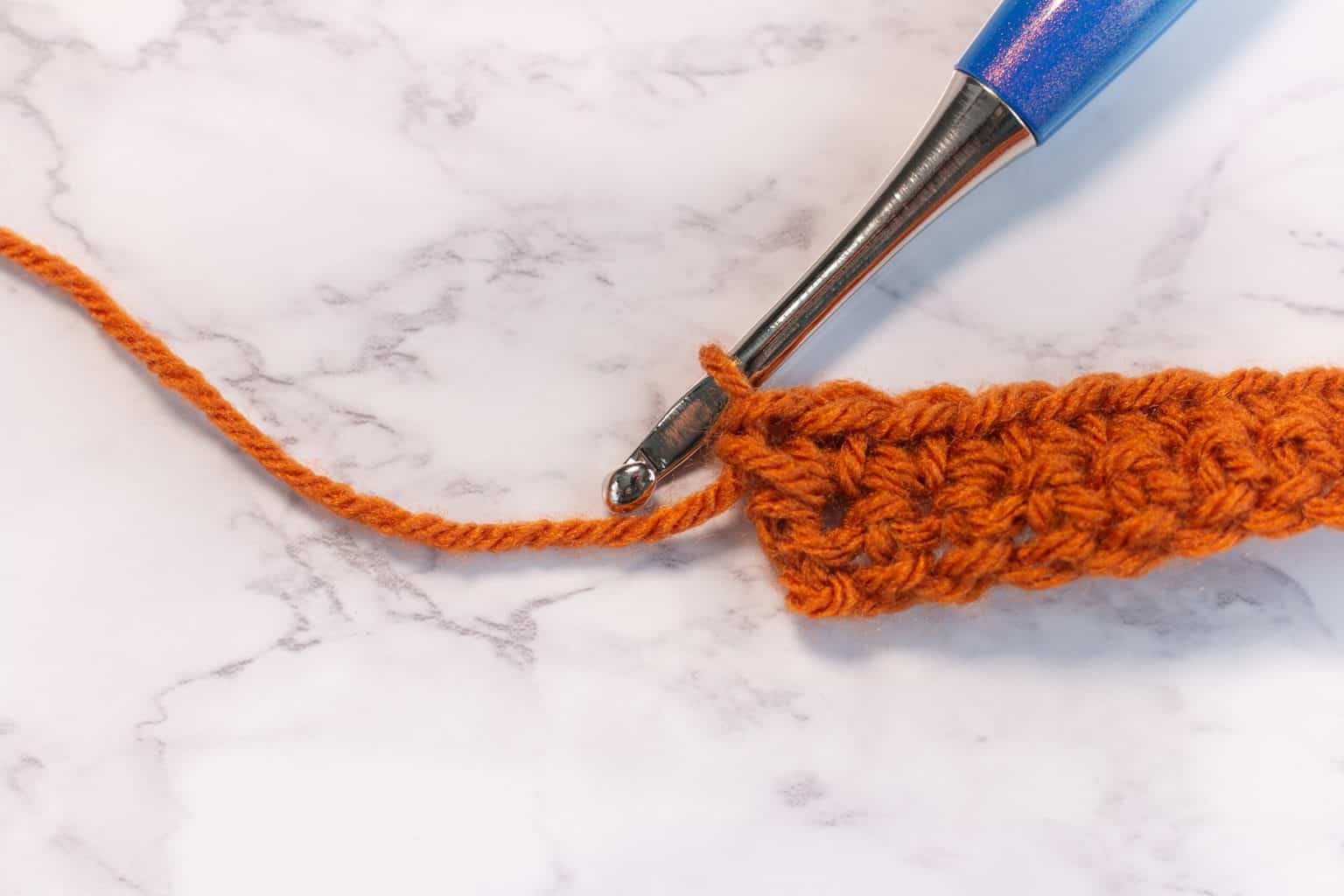 Row 4: Ch 1, sc 2x into the first st (where I am pointing below), sc into each st across, turn. (15)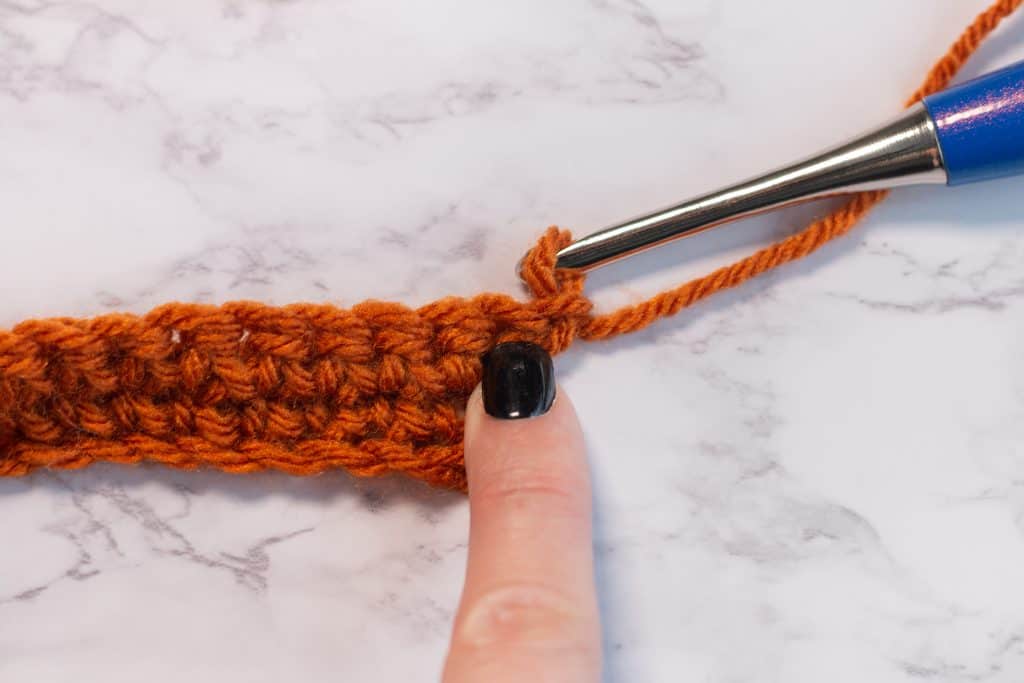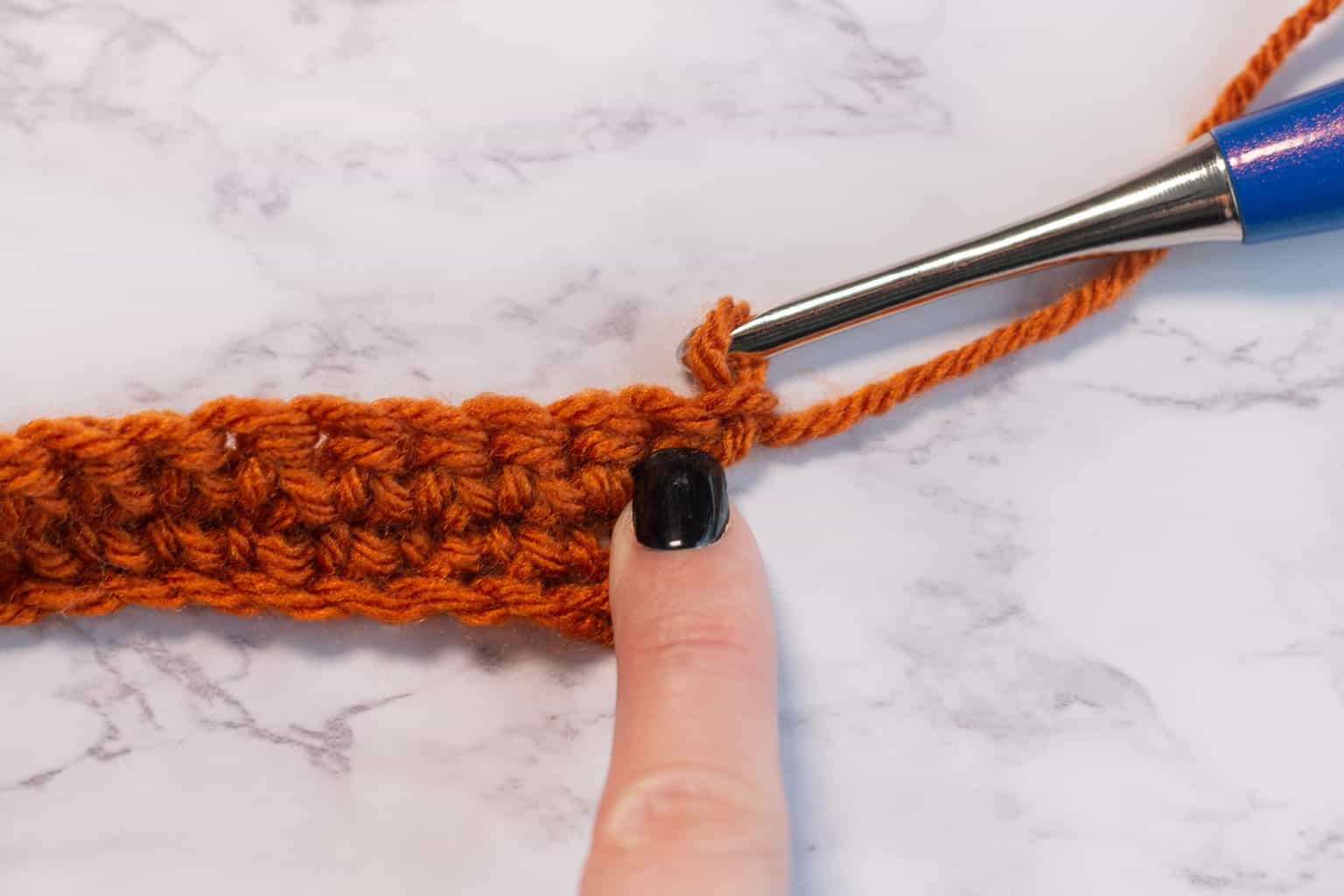 Row 5: Ch 1, sc into the first st, sc into each st across 12 times. Leave three empty stitches, turn. (12)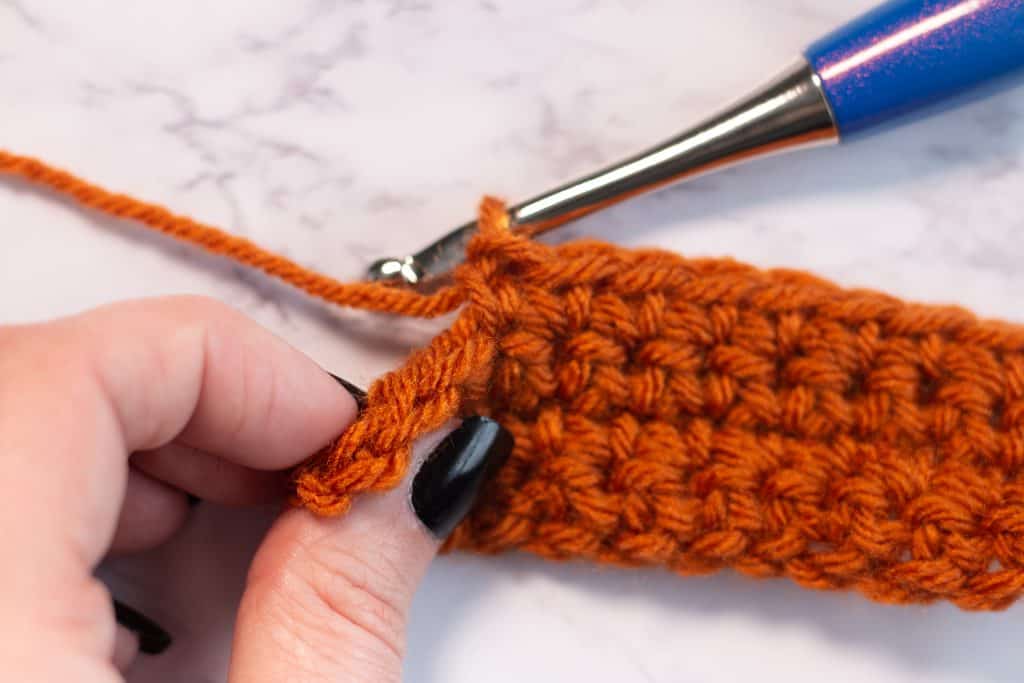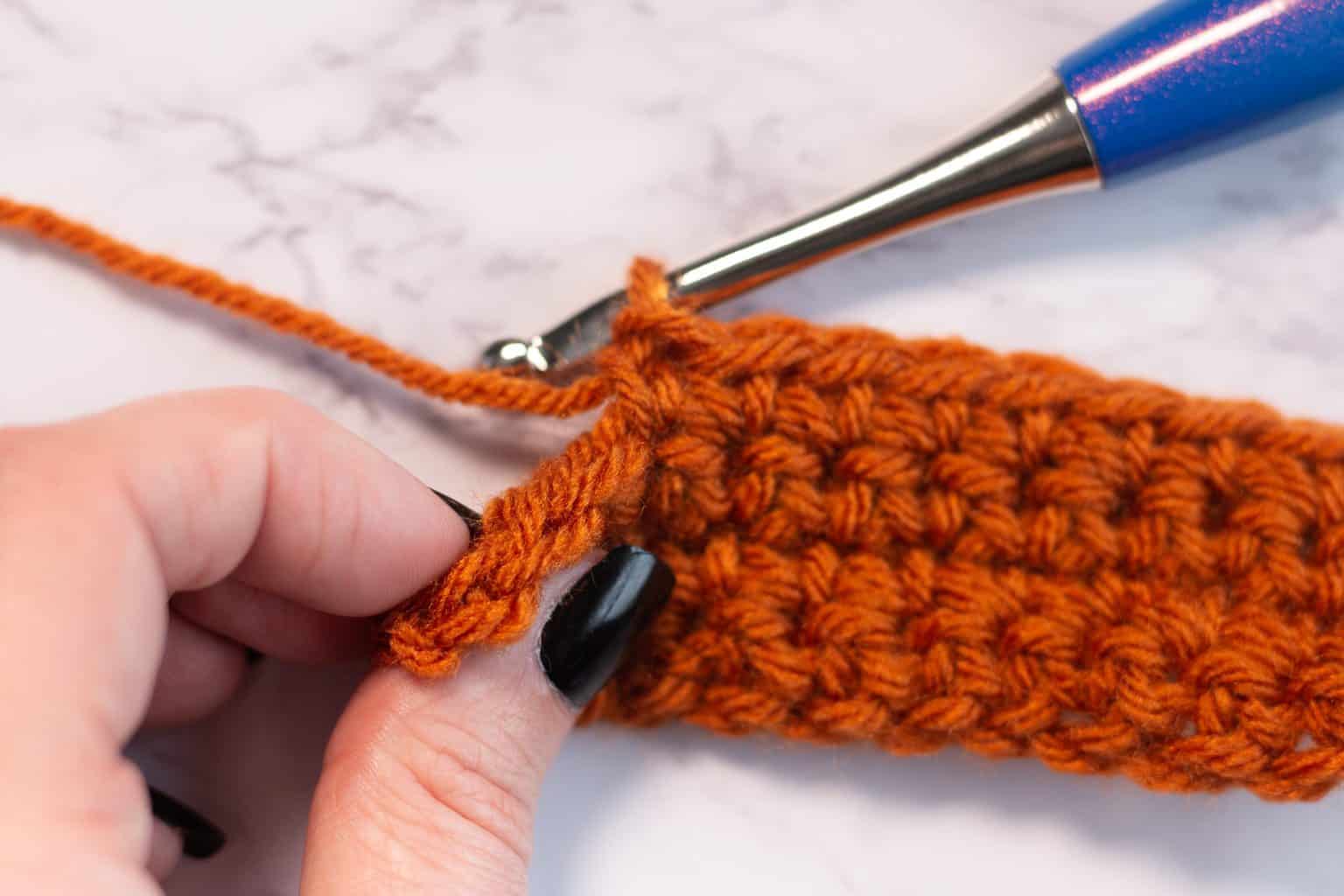 Row 6: Ch 1, sc into the next 12 stitches, turn. (12)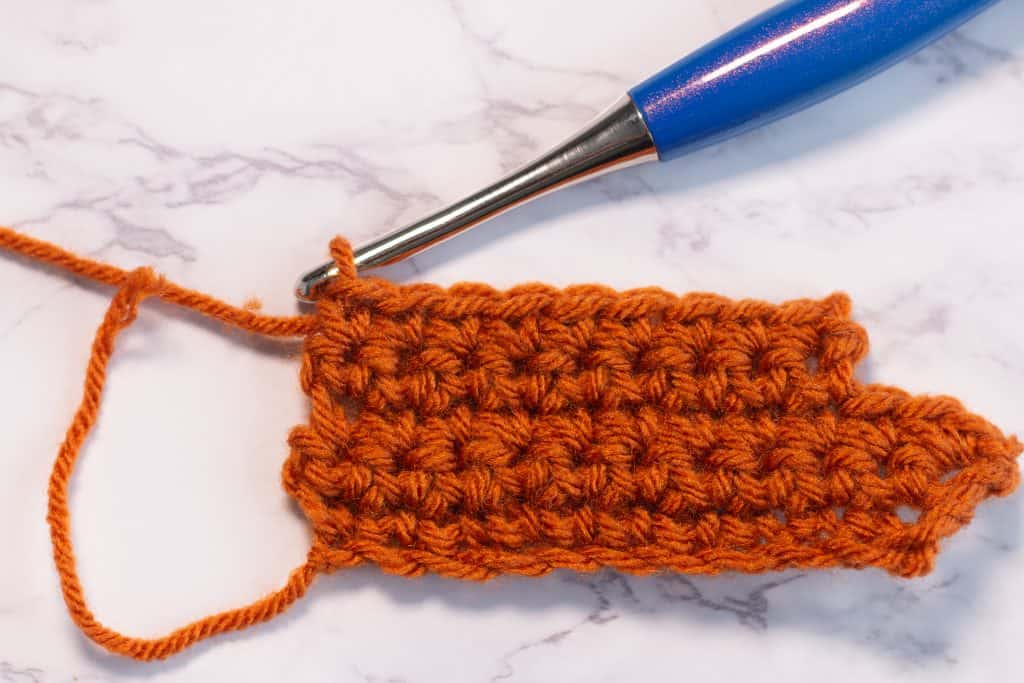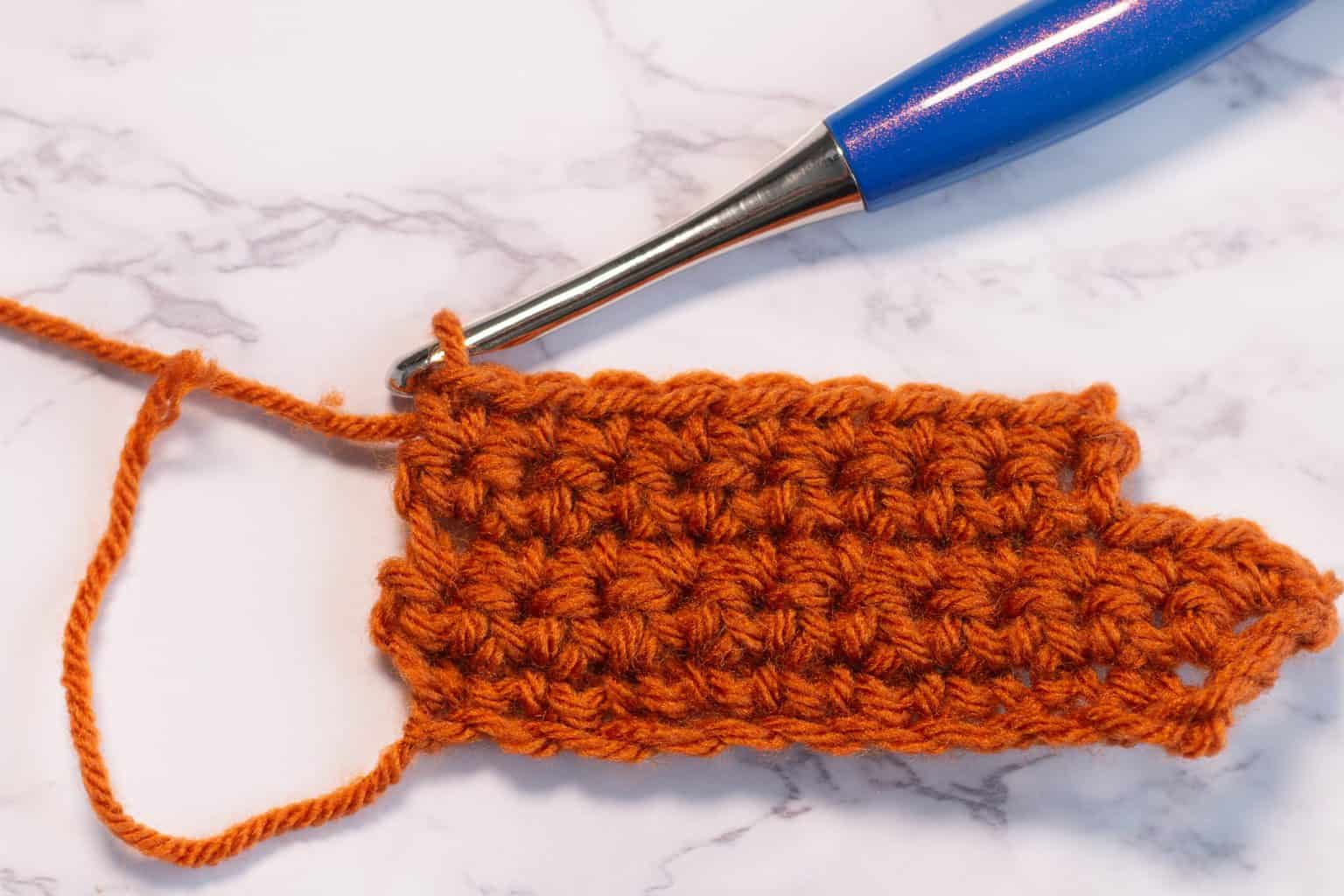 Row 7 – 23: Ch 1, sc into the first st and every st across, turn. (12)
Row 24: Ch 1, sc into the first st, hdc, dc, dc, hdc, sl st, hdc, dc, dc, hdc, hdc, sc.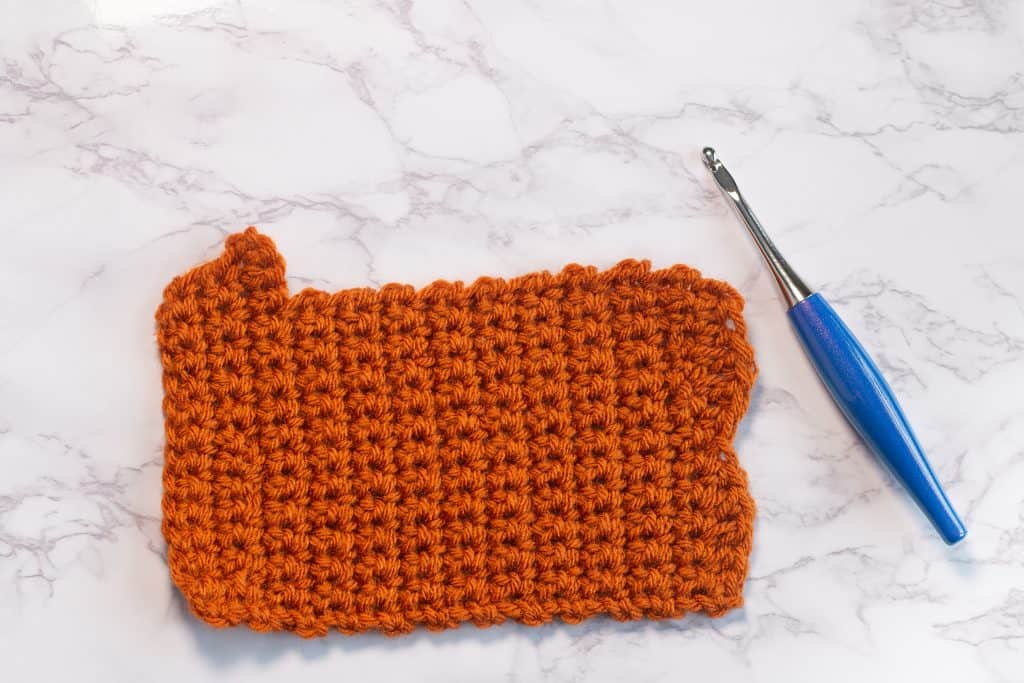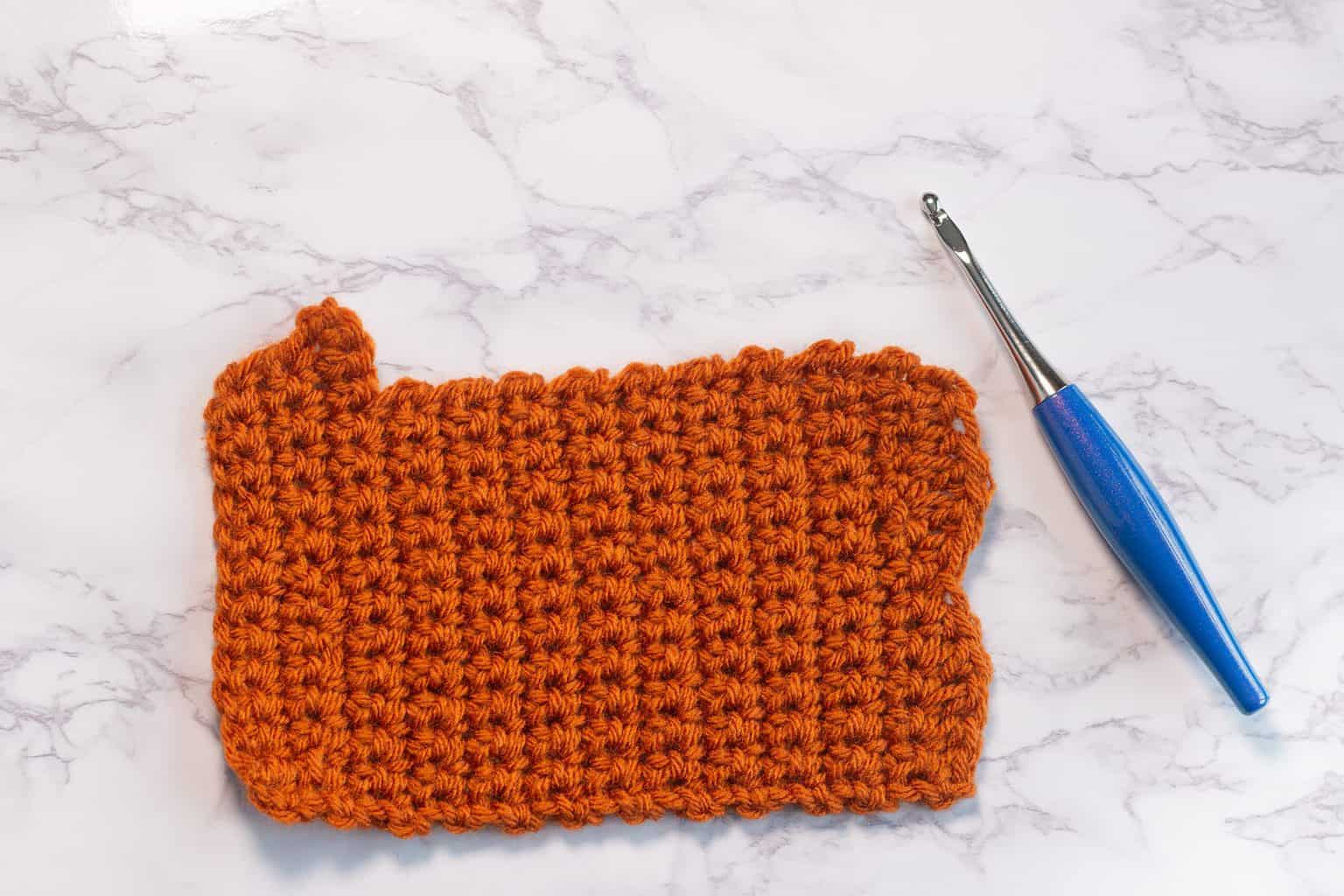 Finishing: Fasten off, and use a yarn needle to securely weave in the ends of the project.
Blocking: More than likely this project will need blocked. I wet blocked and then laid in the book overnight to flatten. Learn more about blocking in my blog post about blocking crochet pieces.
Crochet PA State Video Pattern & Tutorial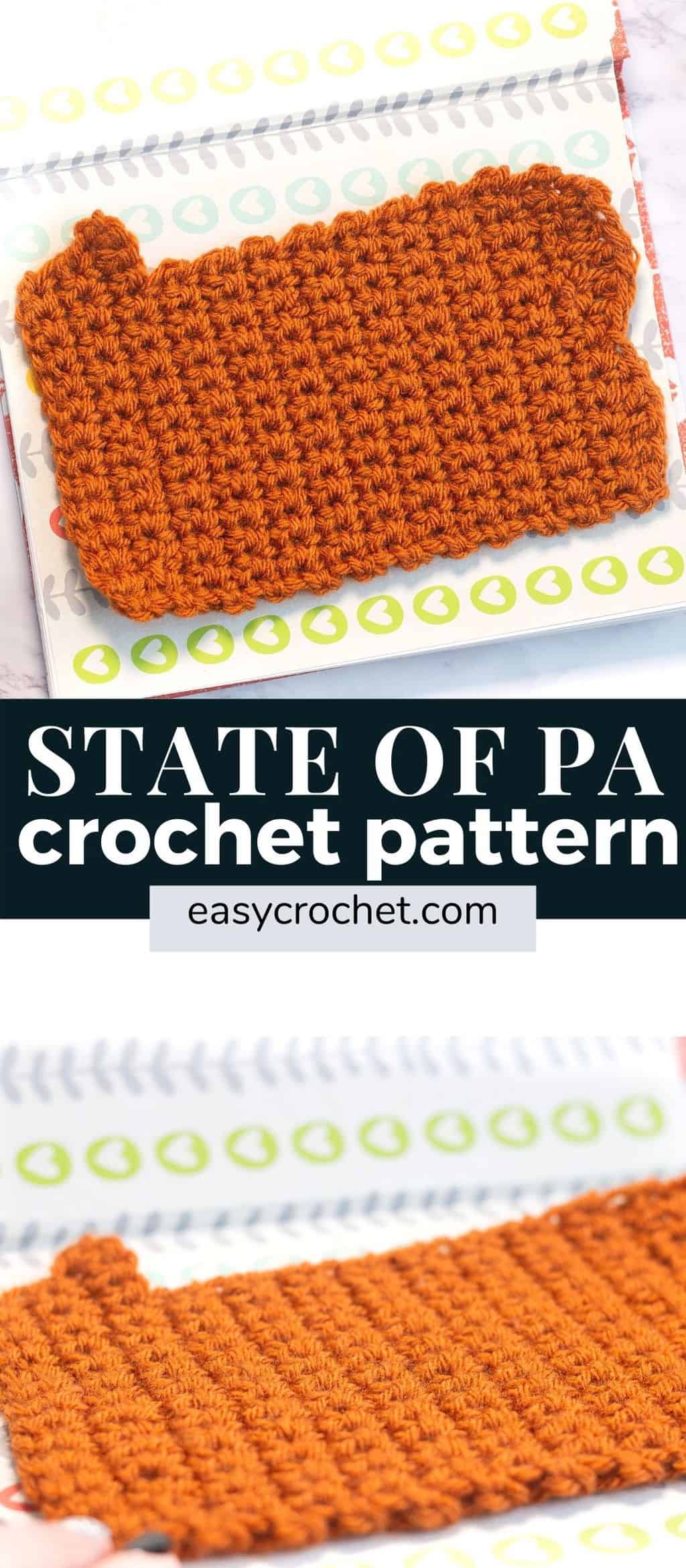 I hope you enjoyed this pattern! I am hoping to release more state patterns in the very near future! Do you have one you'd want me to make next? Let me know in the Easy Crochet crochet club Facebook group.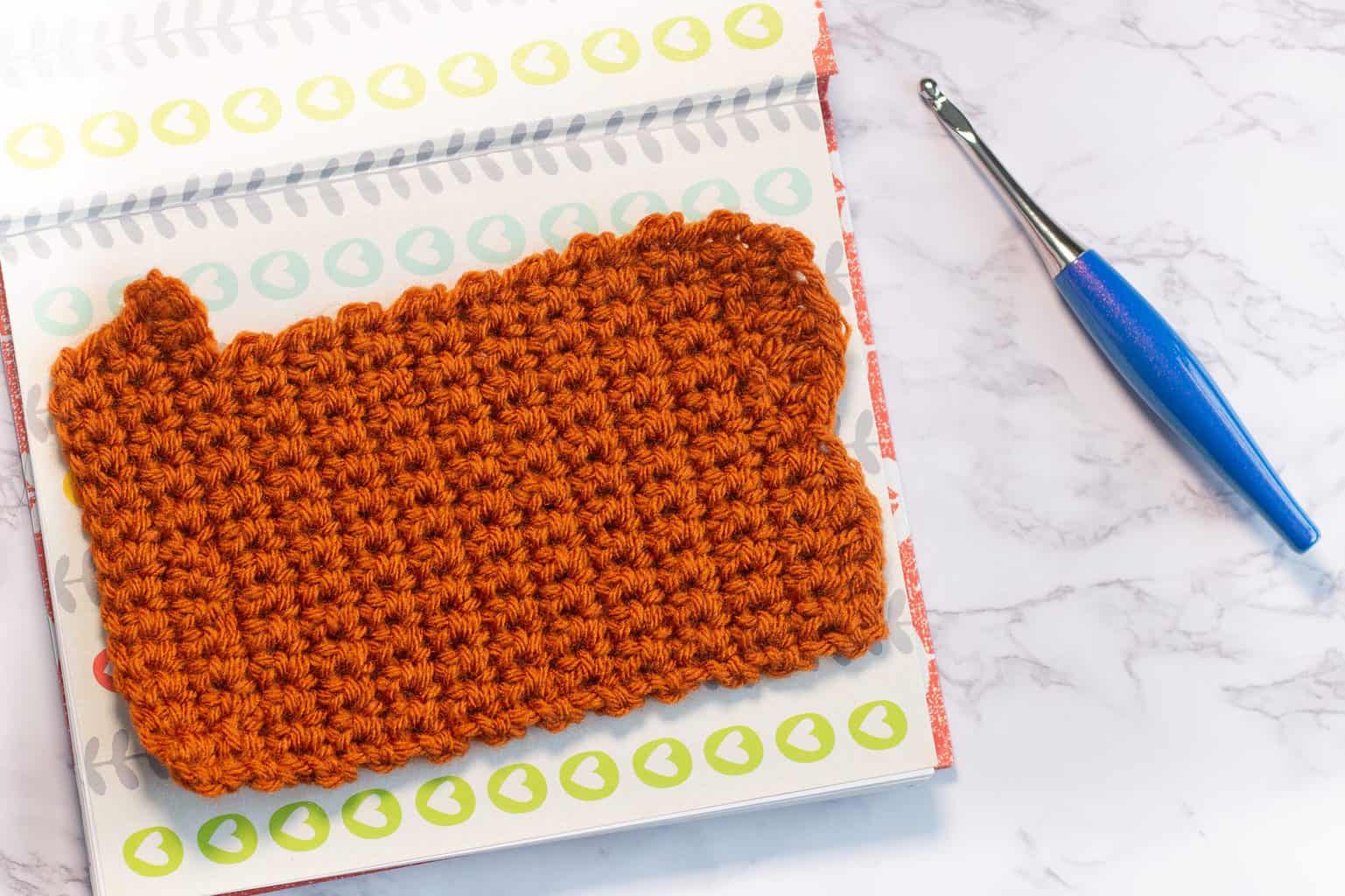 More Free Crochet Patterns