Yarn Wrapped Heart Crochet Wreath – Valentine's Day
If you need a quick Valentine's Day decoration, this yarn wrapped heart wreath is the perfect solution! Since this project is so fast to make, you will have your house decorated with yarn hearts in no time at all
Read on down for the full, FREE yarn heart tutorial!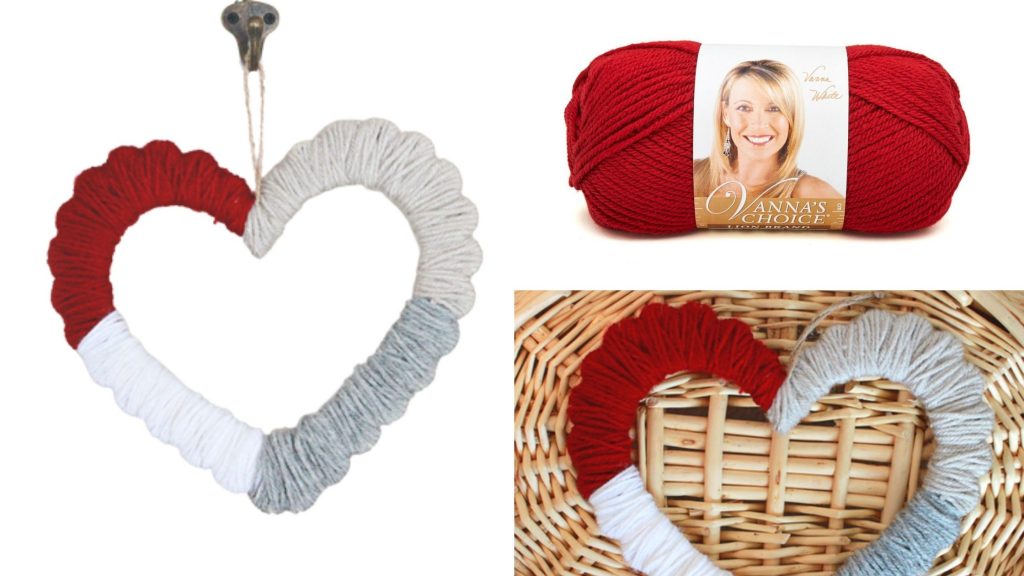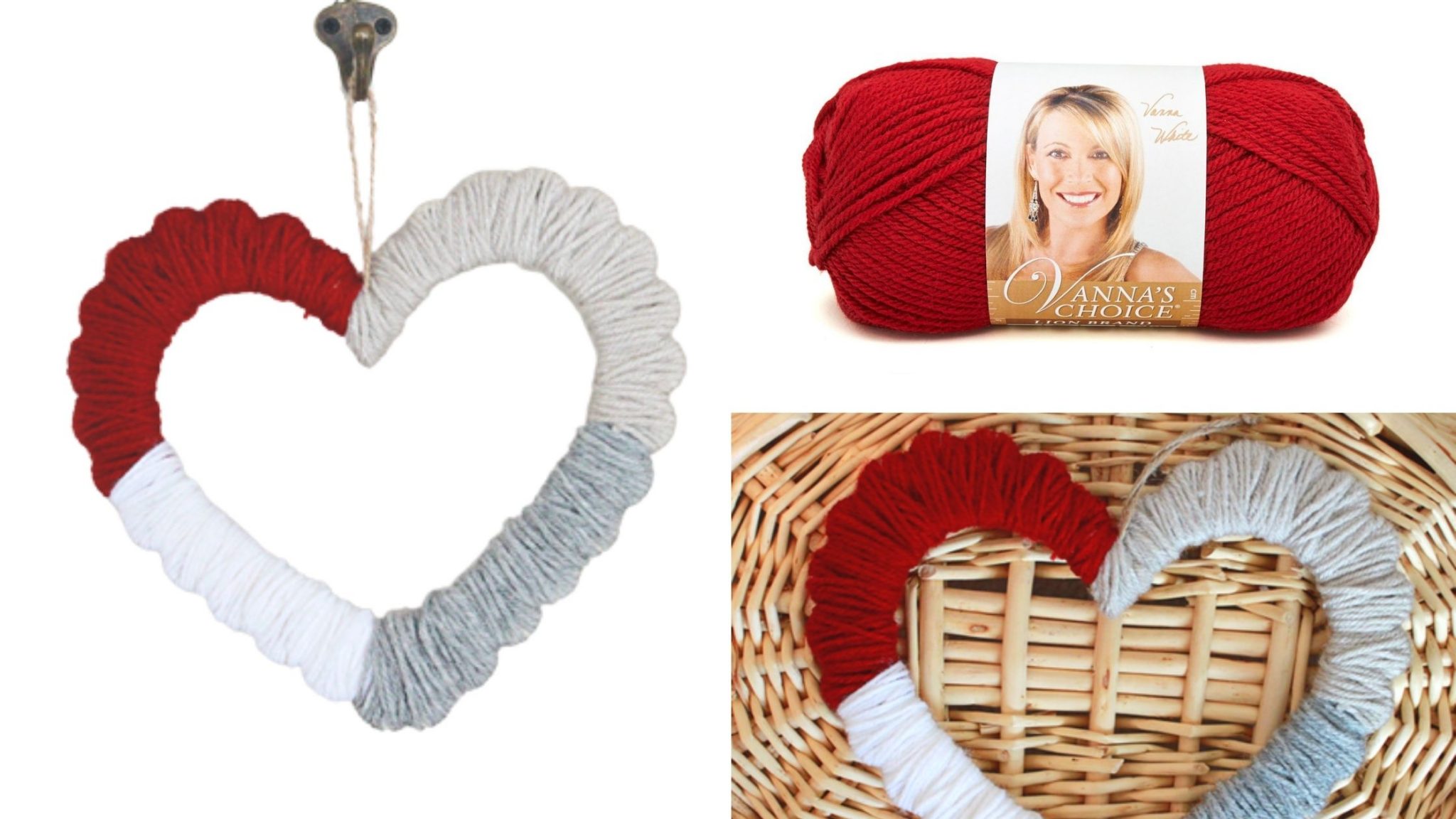 Crochet Valentine's Day Wreath
I found this awesome wood scalloped heart for only 99 cents at Michaels the other day and knew it would look perfect all wrapped in yarn! I love that it came with a hanging loop so it would be ready to hang up when I was all done as a wreath.
To start my project, I used Lion Brands Vanna's Choice yarn in Scarlet, White, Silver Heather, and Linen.
Feel free to use the same colors or put together your own color combination. You could also make this heart wreath in all one color which would look just as nice.
Substitution Yarn: Use any four weight yarn such as Caron Simply Soft or Lion Brand Feels like Butta to achieve a similar look to what my example looks like.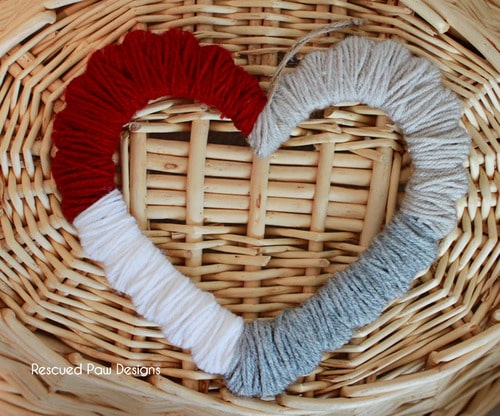 Ready to Get Started?
Scroll on down for the free tutorial on how to wrap a heart with yarn and be sure to save on Pinterest again every Valentine's Day!
Happy Crafting!
Adorable Valentine's Day Wreath Pattern
Skill Level: Basic
Materials
Notes
Cut yarn beforehand into 30 or 40 yard balls to make wrapping easier.
The Pattern
To start: Gather a wooden or foam heart.
Next: Begin by wrapping your first yarn color and switch colors when you get a fourth of the way around. I used a method found at Ewe Ewe Yarns called the magic knot to join my yarn colors when I was wrapping which I found very useful. (Scroll halfway down her page to find the tutorial)
Finishing: After you have wrapped the entire heart cut the yarn and tuck in ends securely.

Now you are ready to hang up your new heart decoration wherever you choose! I personally think this would look great on a front entry door (interior) or in an entryway.
On a side note when I was starting my project Sam (my 3 year old) accidentally broke the heart right in the center where the two points meet which worked out perfectly. It was only because it made it 100% easier to wrap the yarn around the heart. Thanks, Sam! 🙂 You could break yours if you want.. It's up to you!
Free Crochet Pattern for Heart-Shaped Wreath
Look how pretty and chic it looks? The scalloped edges give the heart a little something extra special compared to the flat hearts you always see around.
I love it!!
Thanks for stopping by to check out my crochet yarn wrapped heart wreath! If you have any questions, please feel free to contact me through email or on my Facebook page! 🙂
Happy Valentine's Day!
You May Also Like These Crochet Valentine Ideas