17 Best Mandala Crochet Patterns
If you are looking for some beautiful mandala crochet patterns to make, then look no further than the list below. You'll find some of the best free crochet mandala patterns in this gorgeous collection of patterns from myself and other designs, promise!
Each of these patterns are free and create a one of a kind mandala pattern that will sure to impress! I hope you enjoy this list and happy crocheting!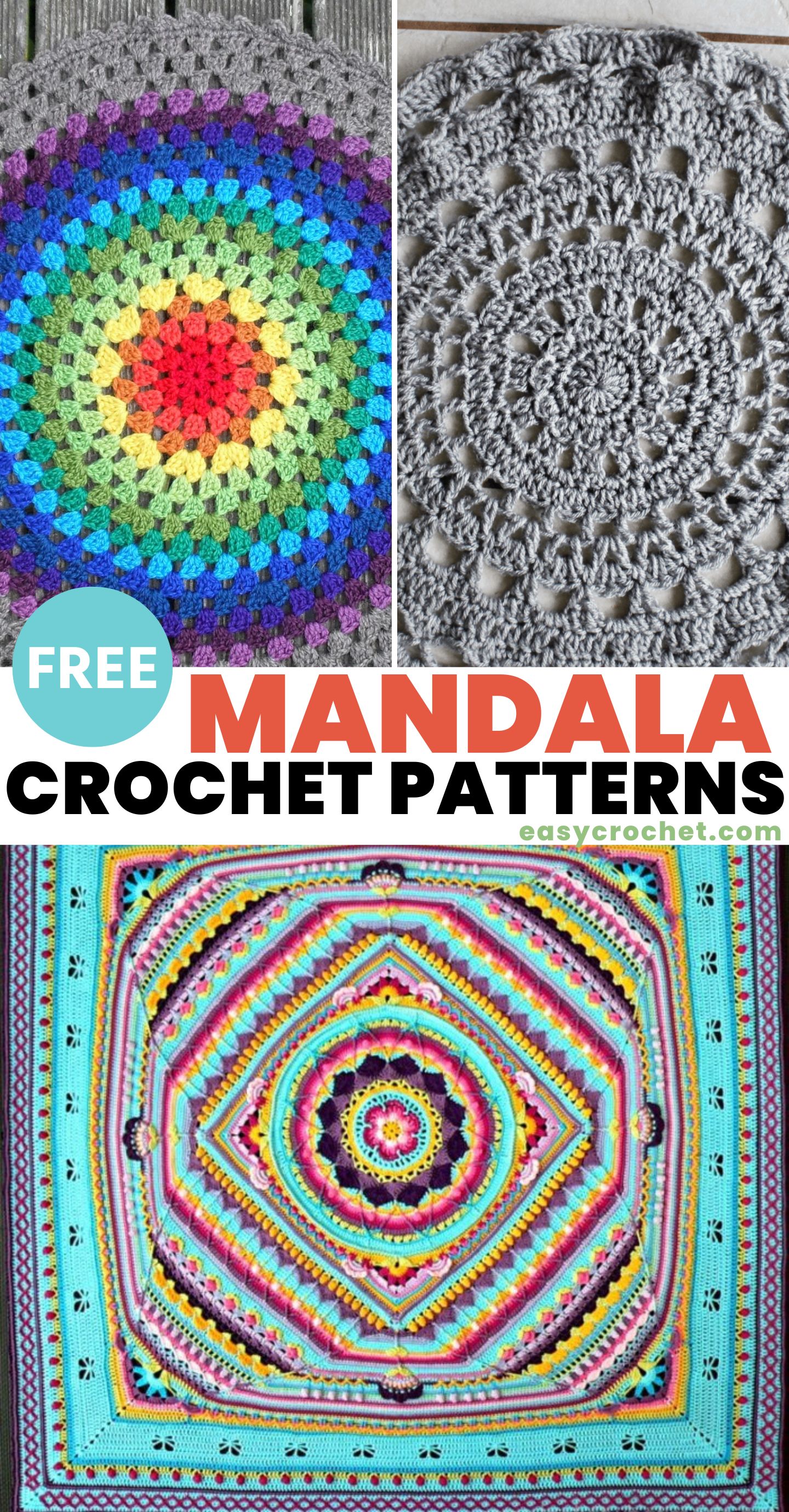 What is a Mandala in Crochet?
A mandala is a circular design that is often used in crochet as a decorative item. They can be worked in a variety of different stitch patterns and colors, and can be used to make a wide range of patterns.
Blankets (my favorite)
Wall hangings
Totes
Rugs
These are just a few of the projects you will be able to make with mandalas, but you will see there are even more below!
How to Crochet a Mandala
Typically, mandalas are worked in the round, with the design radiating outward from the center. They can be designed to be complex and detailed, or more simple and minimalist, which you will see below in our pattern roundup.
You will need to know basic crochet stitches, as well as some techniques like color changes and surface crochet. I'll list out a few stitches that you may need to know, so if you'd like to go over them, you can.
Crochet Stitches
Crochet Techniques
Because of the range of mandala patterns below, you will find that if you are a beginner or a more advanced crocheter, there will be something on this list for you!
Enjoy and Happy Crocheting!
Crochet Mandala Patterns
Add some beauty to your next crochet project with a stunning mandala design. Mandala patterns are not only visually stunning, but also provide a relaxing and meditative experience when you create them.
More Free Crochet Patterns You May Like