Beginner Crochet Projects To Try in 2023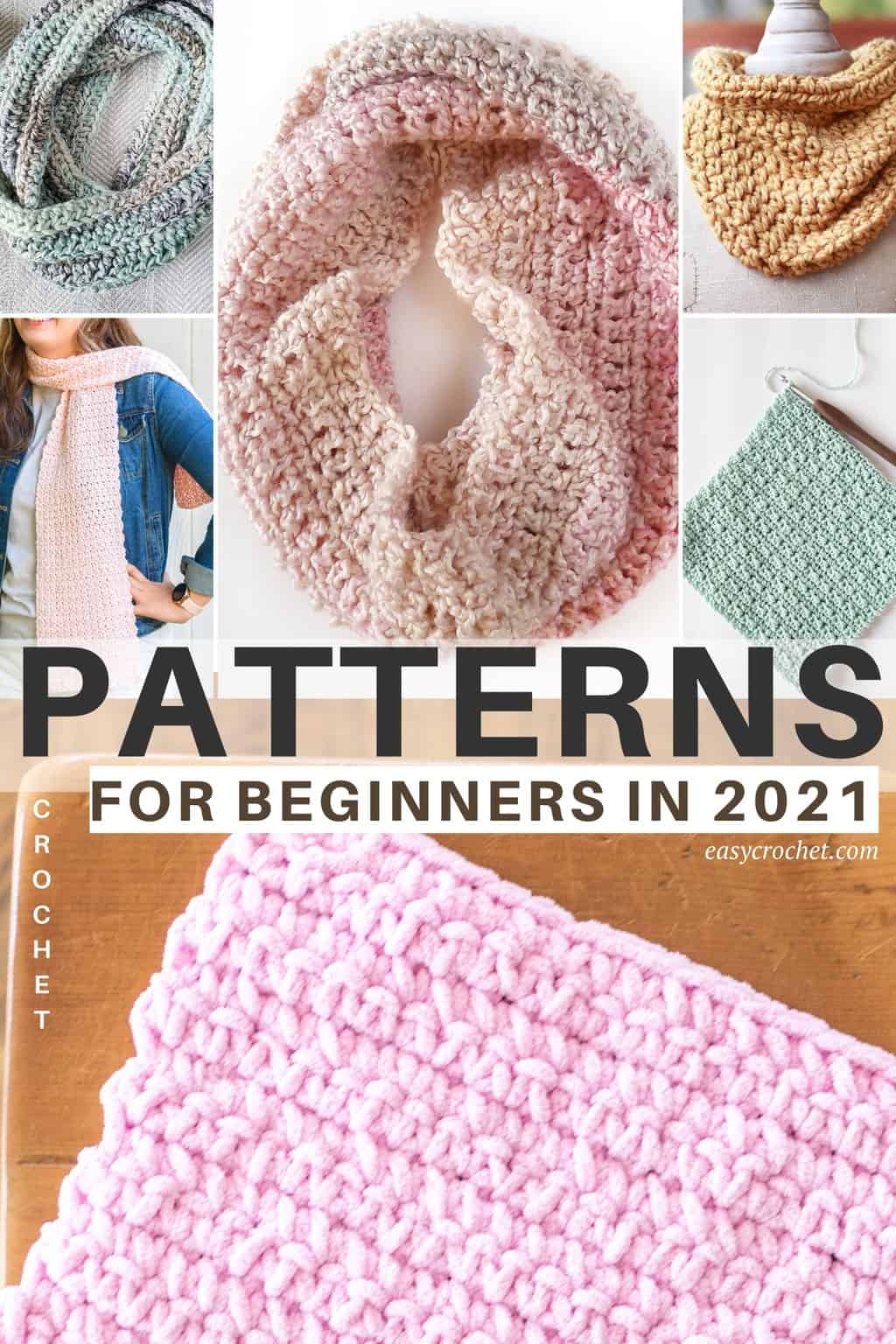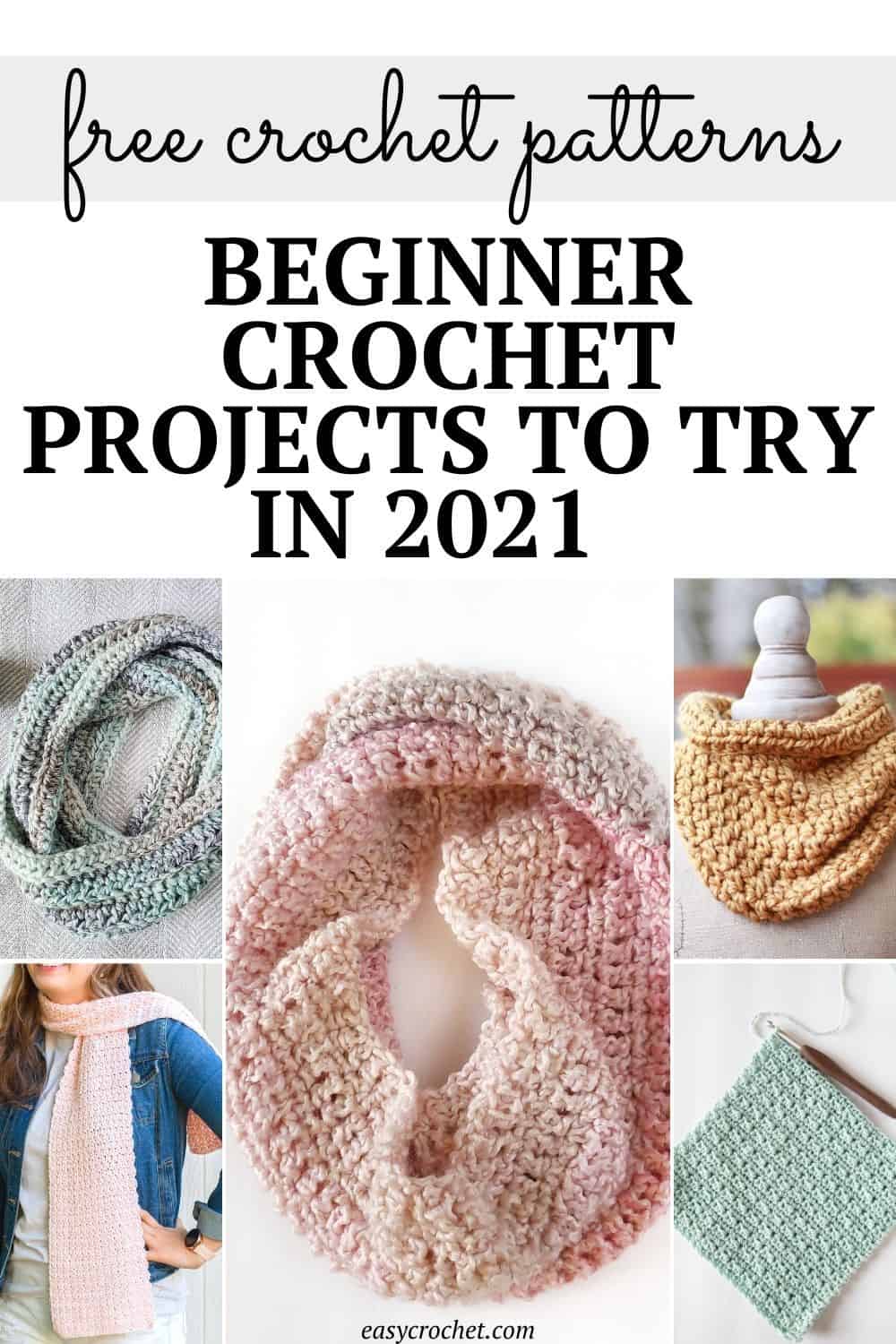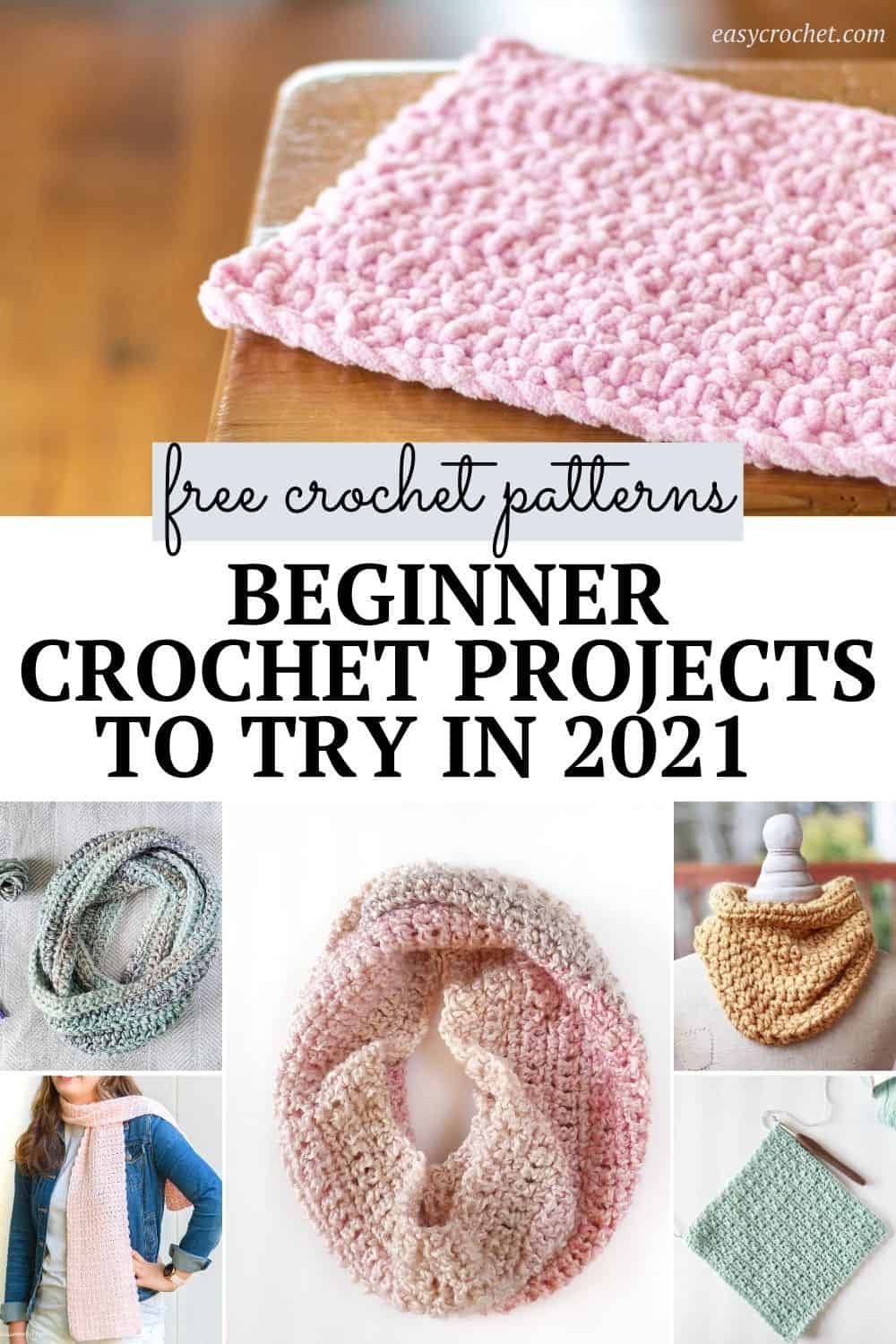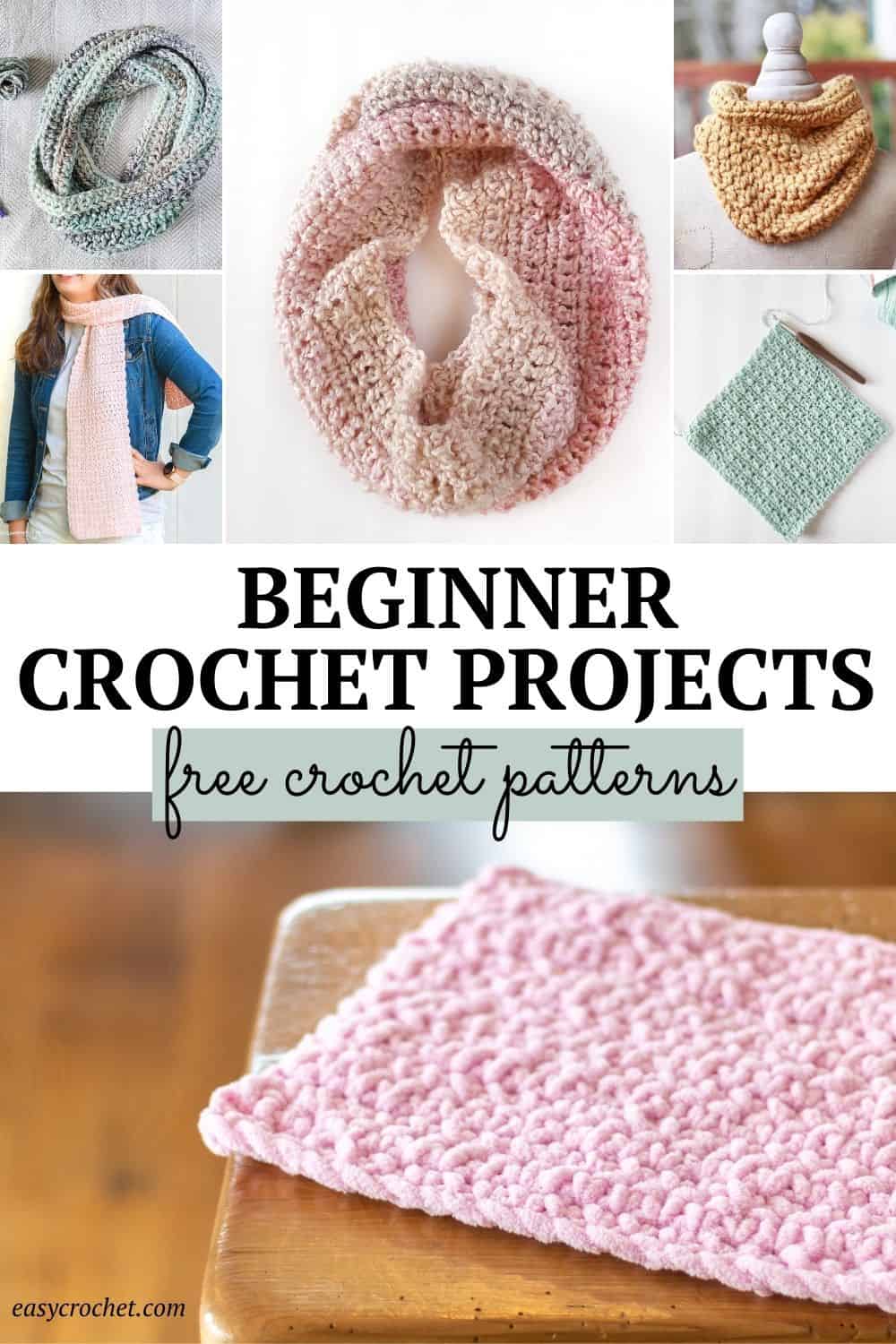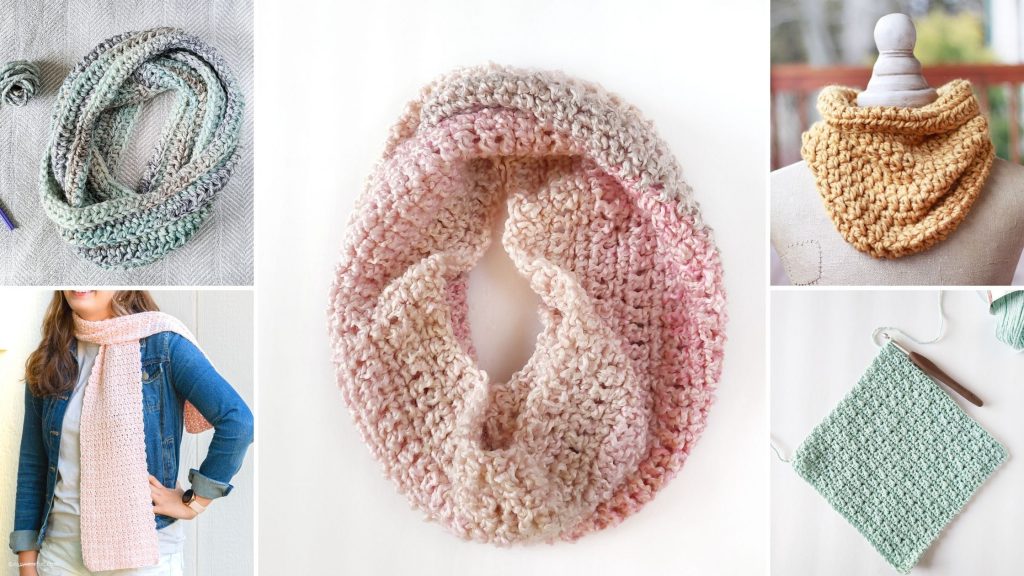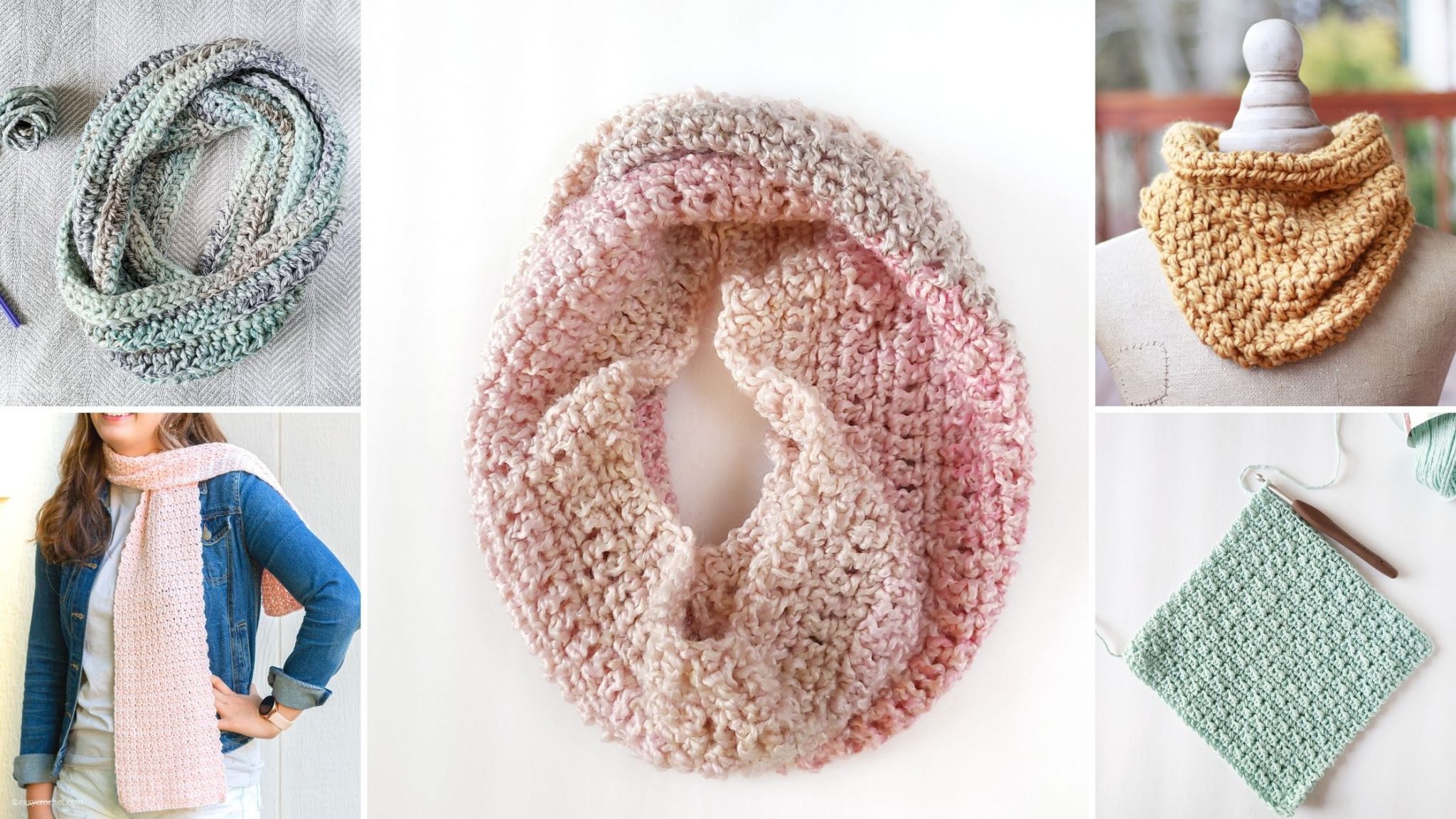 Are you new to crochet and looking for easy beginner crochet projects to make this year?
If so, this roundup of seven easy crochet ideas and patterns will be perfect for you!
With a new year sometimes comes wanting to learn something different, and these patterns are ideal for new crocheters to try their hand at.
If you are here, you may want to try crochet or already have decided that you are going to learn how to crochet, so I can't wait for you to see this list of free crochet patterns!
Crochet Stitches for Beginner Projects
If you are an absolute beginner in crochet, then you will want to check out the crochet for beginners guide and learn about crochet abbreviations as well as some beginner crochet stitches before you tackle the patterns below.
Beginner Crochet Stitches
The easy patterns in this list include simple baby blankets, one stitch cowl patterns and more beginner-friendly projects. When you look over the designs below, take note of the skill level and yarn used so when you make the project it turns out as intended.
Ready to get started? Now that you've looked over the beginner guides and stitches for beginners you are good to go.
I hope you enjoy some of the best beginner crochet patterns below and find something you are excited to make.
Happy Crocheting!
Quick & Easy Crochet Projects for Beginners
---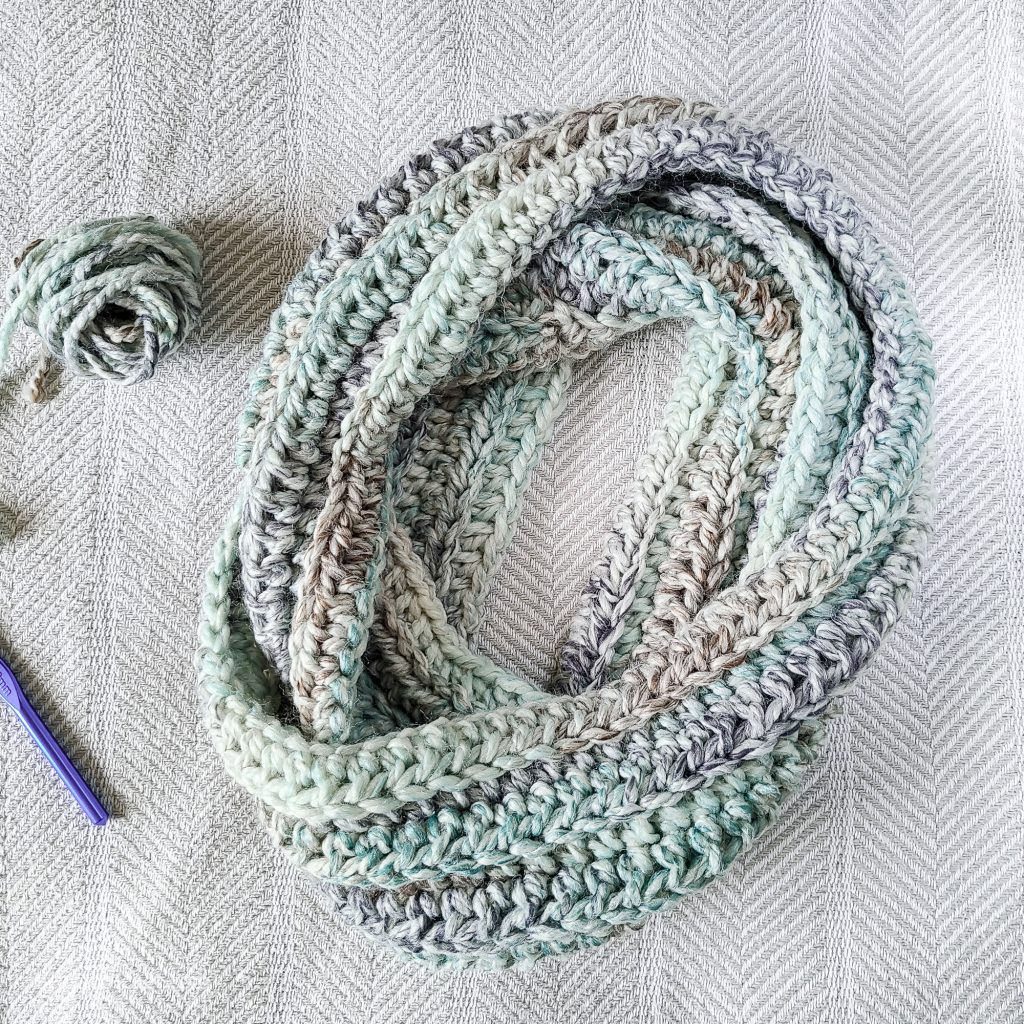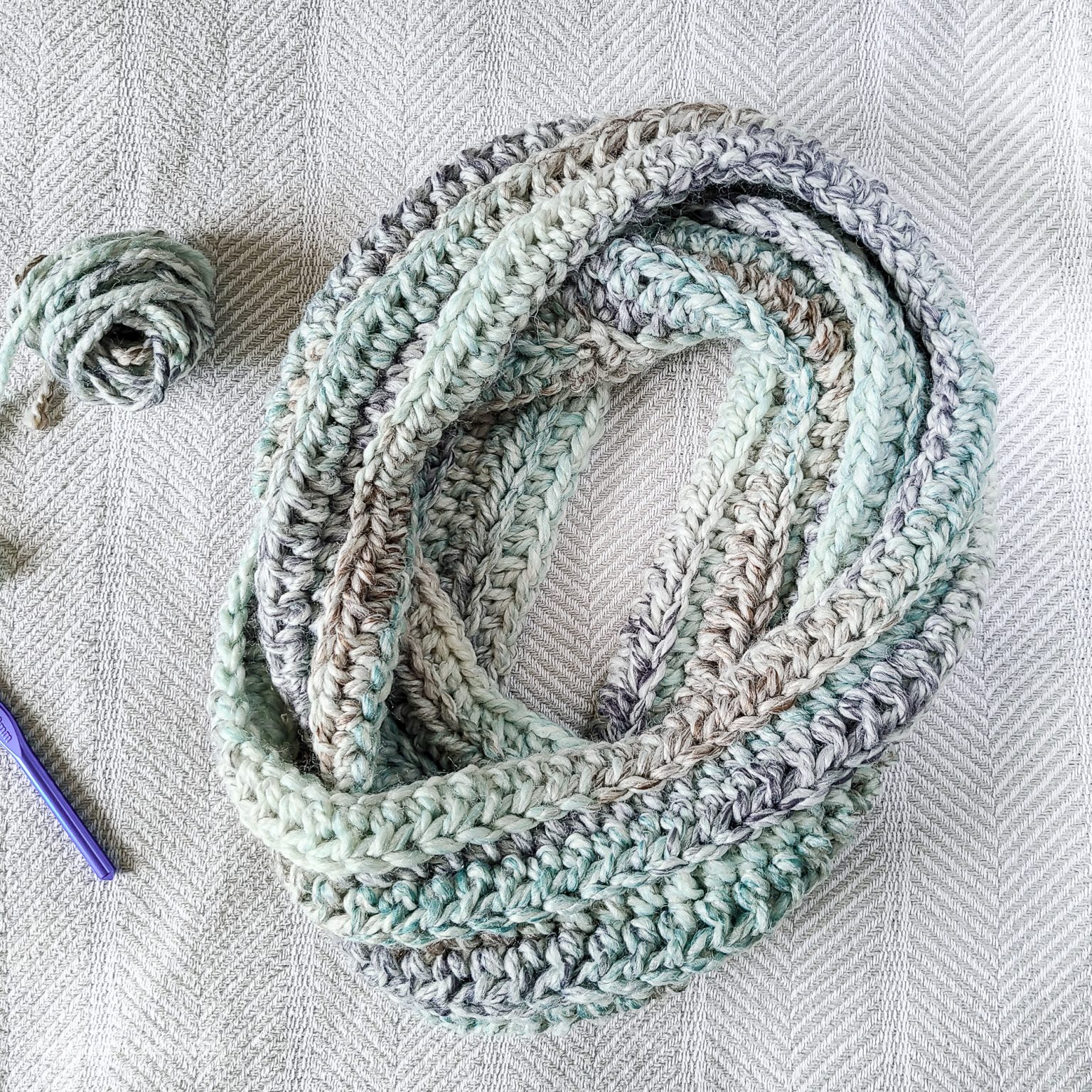 HDC Infinity Crochet Cowl
Skill Level: Easy
Yarn: Wool-Ease Thick & Quick
This easy & quick beginner crochet cowl project uses just one stitch, the half double crochet or HDC when abbreviated. If you want a simple to make, cozy and beautiful pattern then this scarf is the one for you.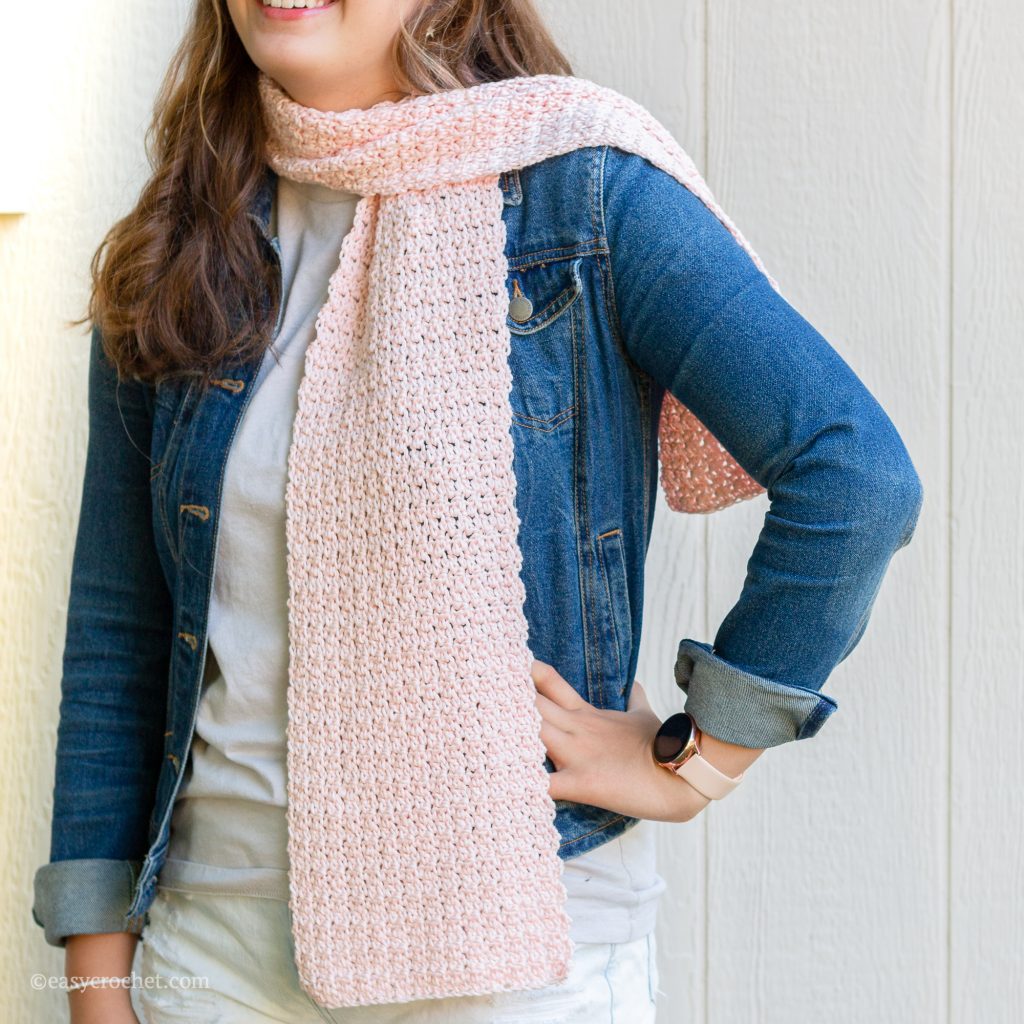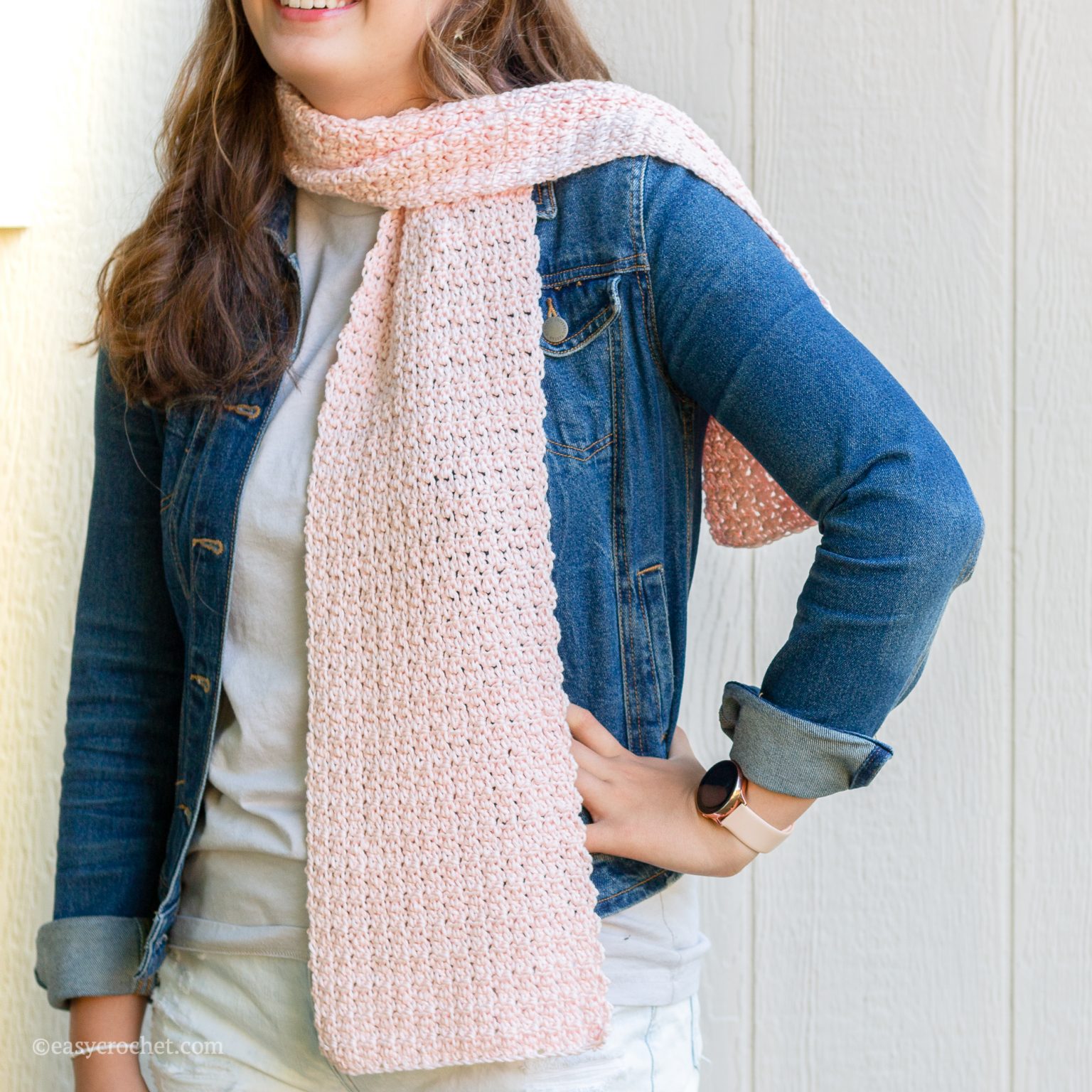 Easy Griddle Stitch Scarf
Skill Level: Easy
Yarn: Coboo Yarn
Learn all about the griddle stitch and use it to make this easy to crochet scarf. This beginner-friendly scarf works up fast and uses extra soft yarn.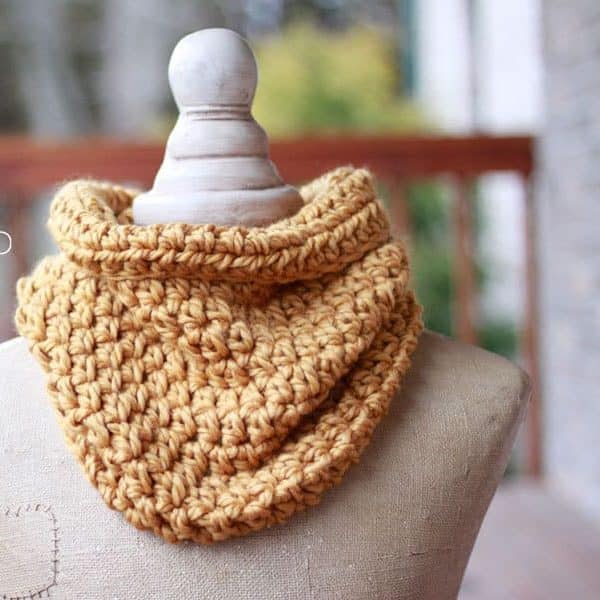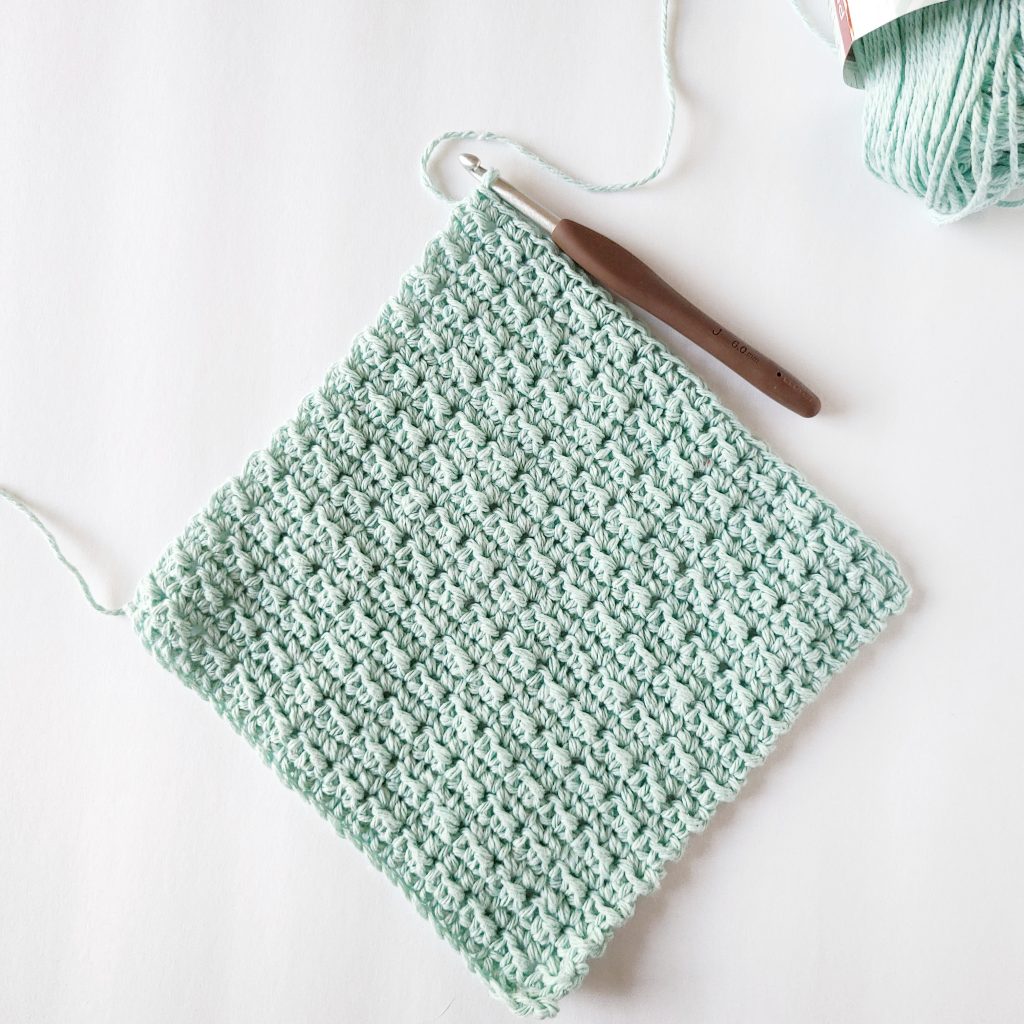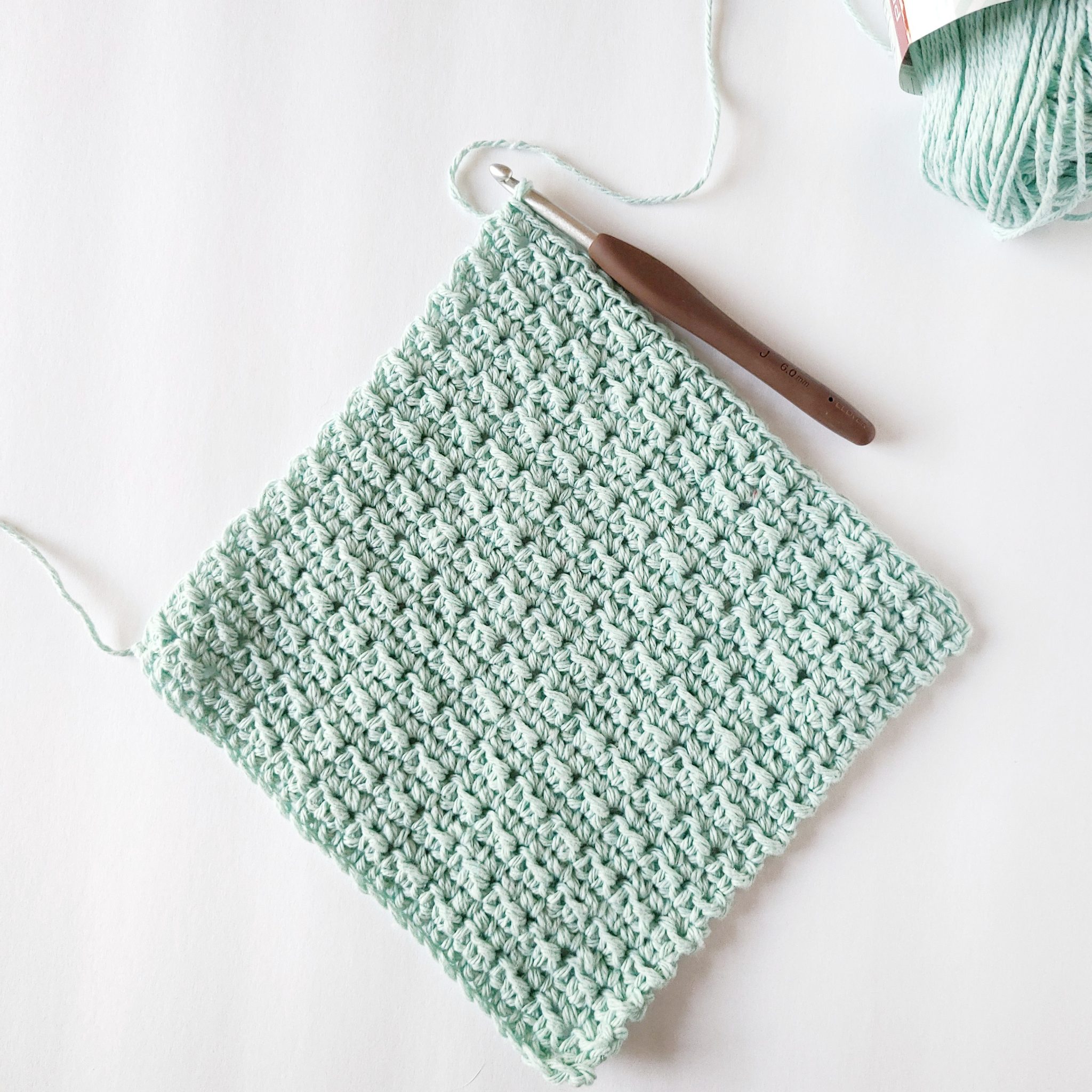 Beginner Washcloth Pattern
Skill Level: Basic
Yarn: Premier Home
This two stitch crochet washcloth is a great beginner pattern. It works up fast because of the simple stitches and is a small project for newer crocheters to try.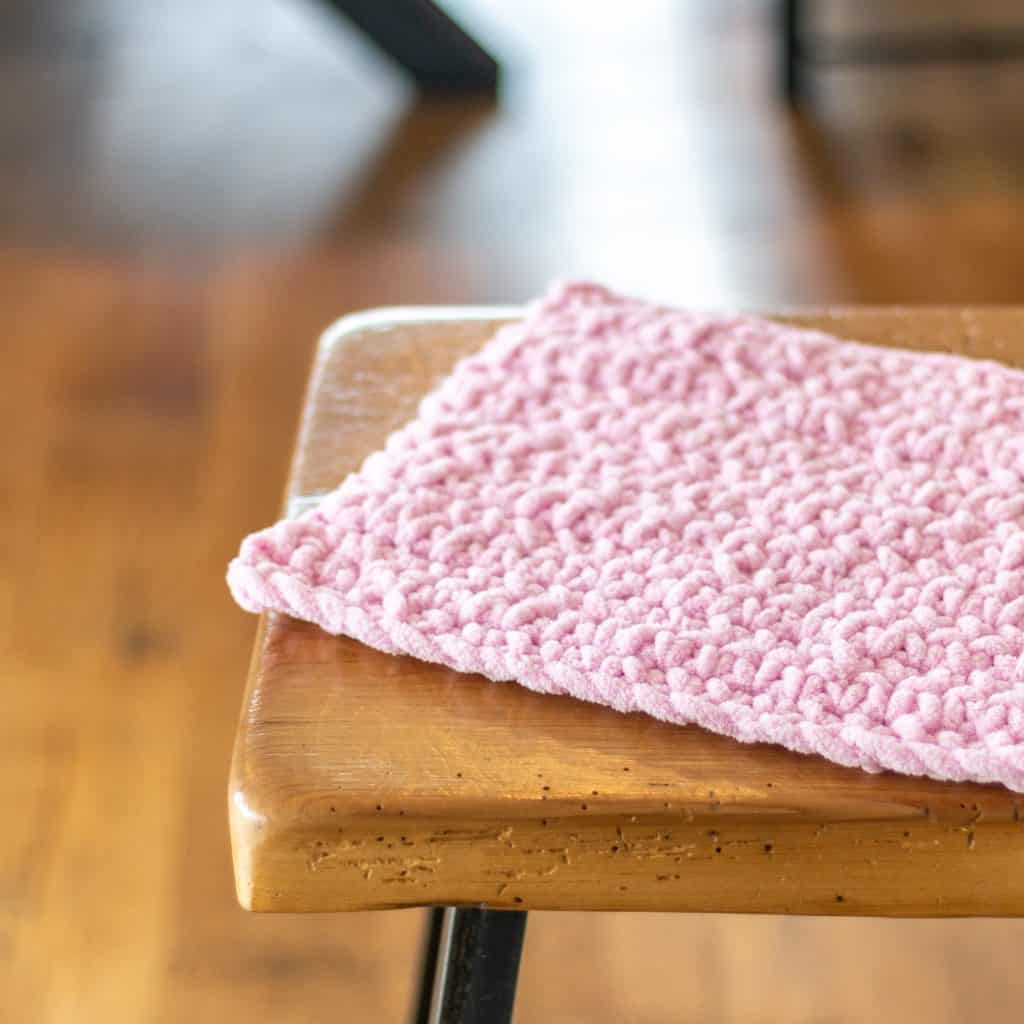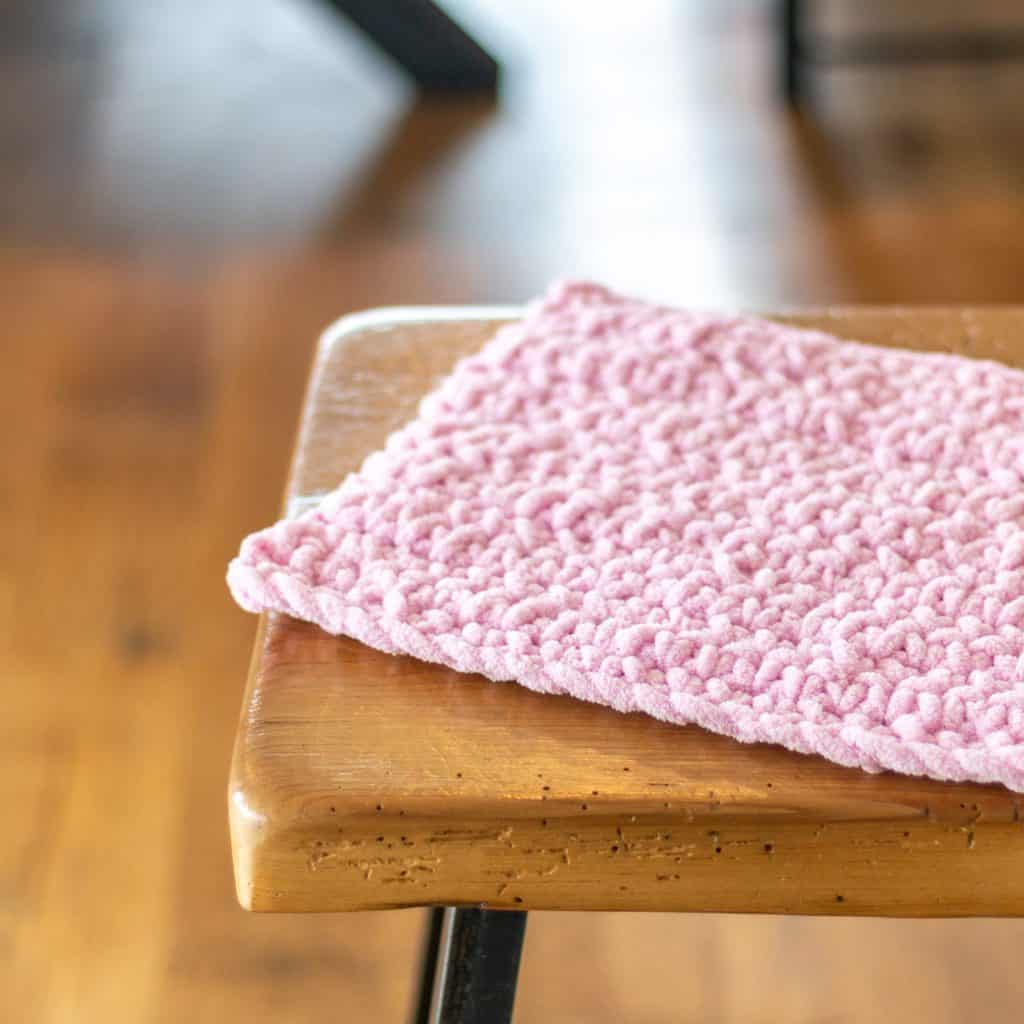 Easy Crochet Baby Blanket
Skill Level: Basic
Yarn: Bernat Baby Blanket Yarn
This single stitch crochet blanket featuring Bernat Blanket yarn is great for beginner crocheters since it uses only ONE stitch! This is the best Bernat blanket yarn 1 skein pattern because it can be worked up so fast.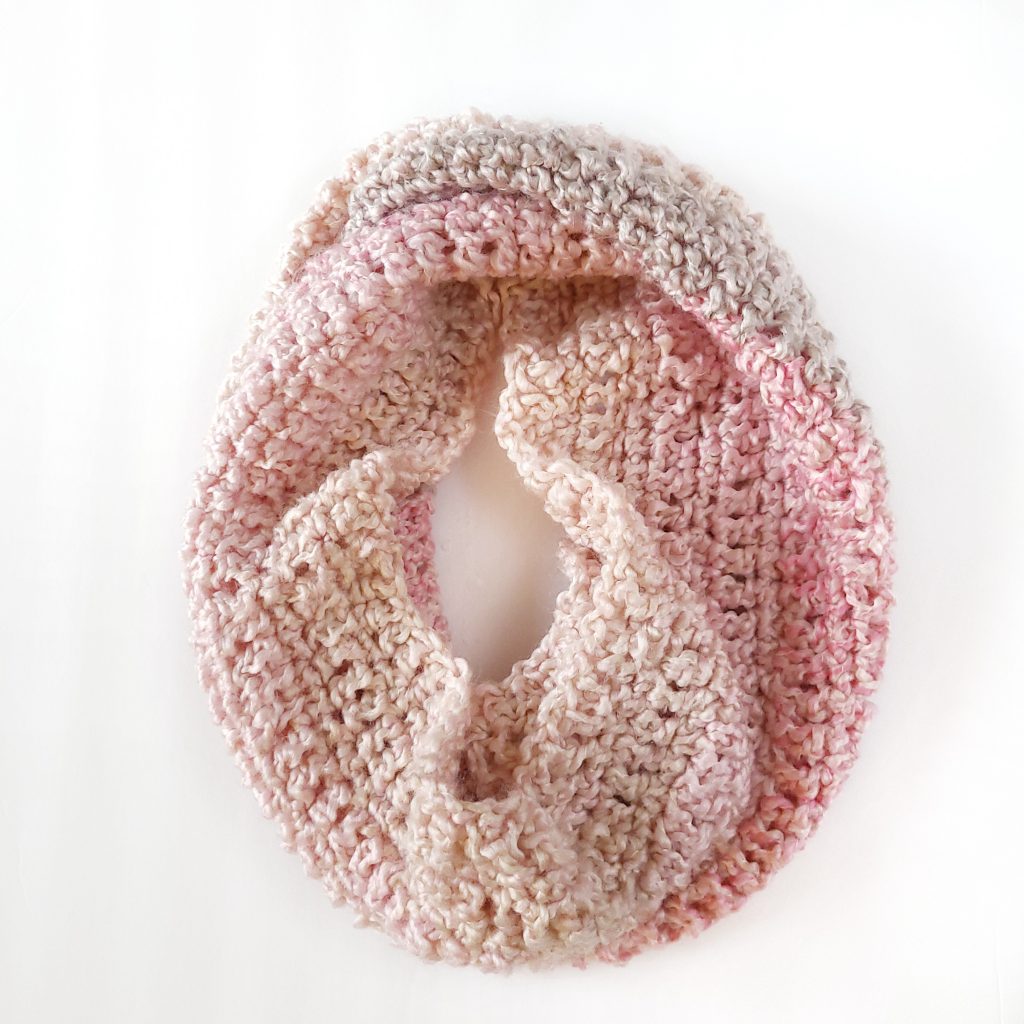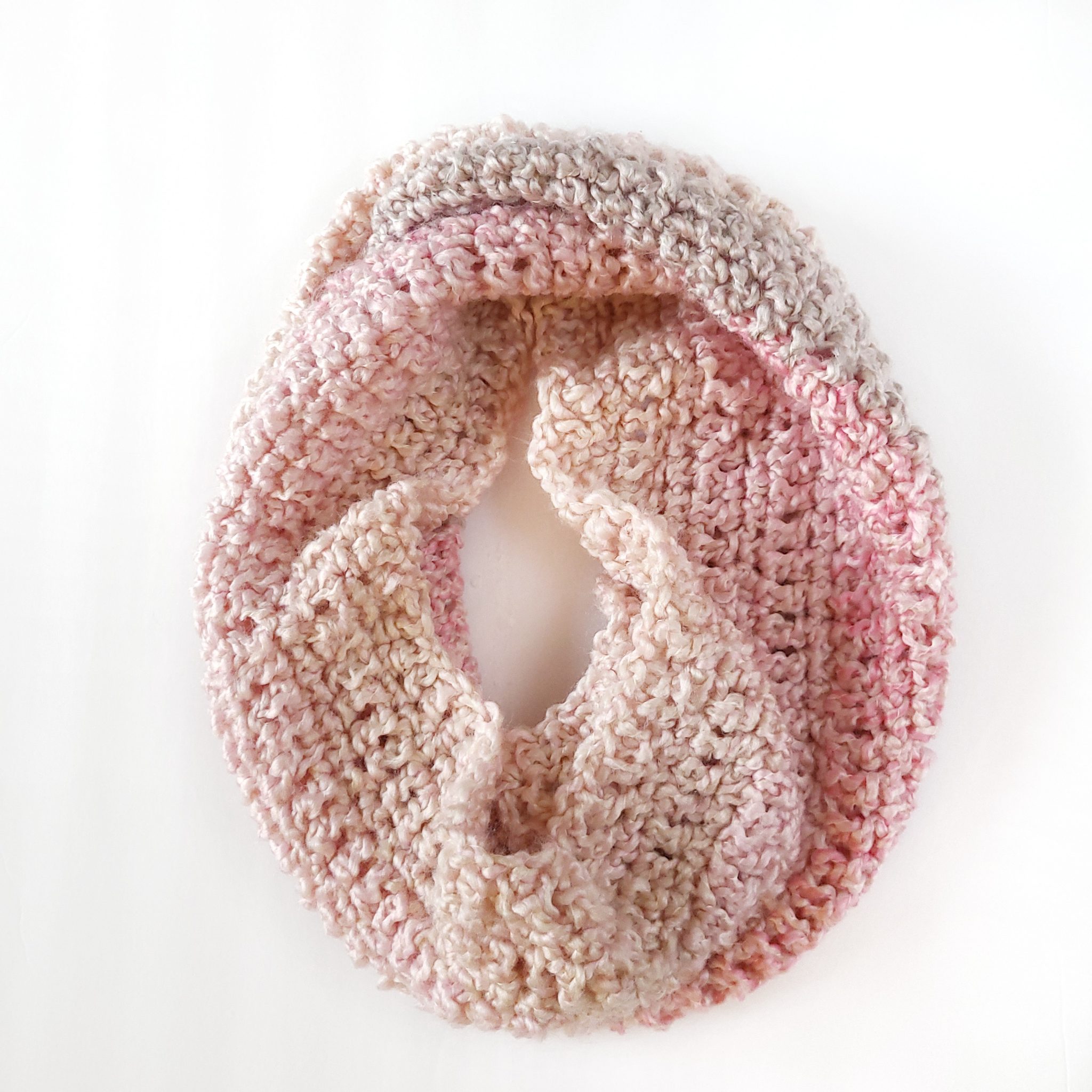 Quick & Cozy Ombre Cowl
Skill Level: Easy
Yarn: Homespun Yarn
If you are a beginner, then this is the perfect project for you! It uses one stitch and one cake of yarn. Take a look at this easy to make cowl and start crocheting one today.
Bernat Blanket Yarn Baby Blanket
Skill Level: Basic
Yarn: Bernat Baby Blanket Yarn
This one stitch crochet blanket is great for beginner crocheters since it uses only the single crochet stitch. Available in eight different sizes too if you'd like to make a few different baby blanket sizes.

I hope this list of beginner-friendly projects are just what you need in 2021! If you found something you like and want to share please head on over to the Easy Crochet Facebook Group.
More Free Crochet Guides & Projects for Beginners