27+ Free Crochet Sweater Patterns
Are you looking for easy to make sweater crochet pattern? If so, below you'll be able to find a shrug, pullover, cozy sweater or cardigan to make.
Most of these sweater designs are at a basic and easy skill level, so if you are a beginner at crocheting sweaters, you will be in for a treat!
Ready to get started? Grab a cup of coffee (or tea) and have a look below to find the perfect sweater pattern to crochet!
How to Correctly Size a Sweater
To get a proper fit for your new crocheted sweater, you will need to take some detailed measurements. This includes necklines, arms, and torso dimensions. Getting the perfect fit is essential because the last thing you want is to spend all those hours crocheting a sweater, only for it to not fit correctly.
Why Make a Cozy Sweater Crochet Pattern
Growing up in PA and living here all of my life, I know it is essential during the months of December through February to have a sweater on hand. It truly is the time of sweater weather during that time.
I love being able to have a handmade sweater to put on while proudly thinking "I made this!"
Let's not forget about the spring months and how they are perfect for lighter weight sweaters or shrugs too! I designed the Olivia sweater specifically with cotton yarn so that it would be perfect for springtime weather.
Choose from over 27 different crotchet sweater patterns, some of which use basic stitches and are perfect for beginner crocheters. Since these patterns come in a variety of skill levels, there really is a sweater crochet pattern for everyone below!
Happy Crocheting!
---
27+ Easy & Free Crochet Sweater Patterns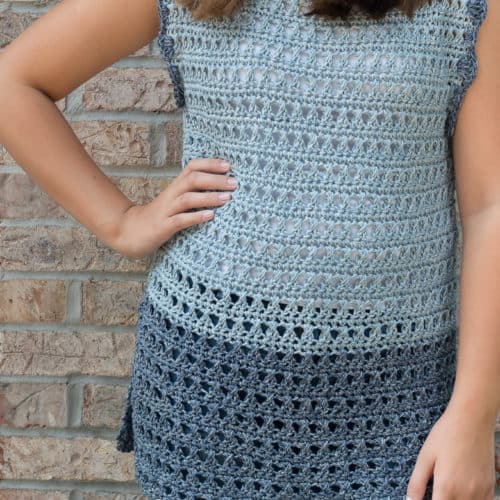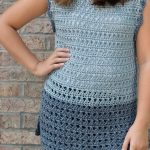 Lightweight Crochet Sweater Top Pattern
The Olivia sweater is a lightweight top design (it uses a 3 weight yarn!) that is a perfect transition piece from cooler to warmer weather. Use this design with a simple stitch pattern to make an easy sweater that consists of a front panel and back panel seamed together, which means it has a simple construction. Get the free pattern below.
Designed by Easy Crochet.
---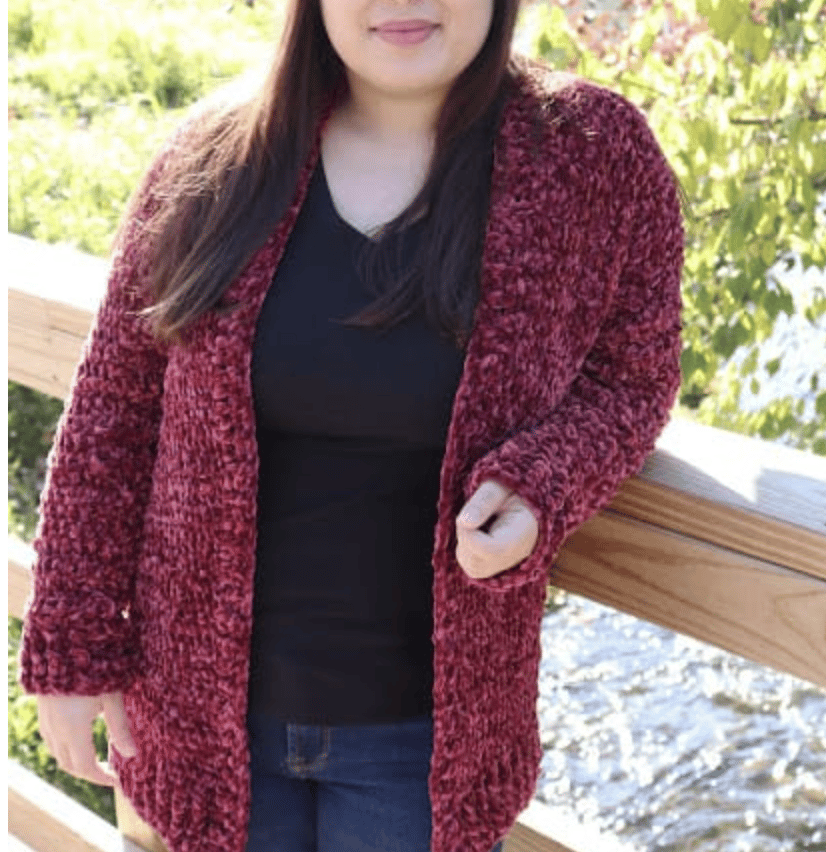 Crochet Velvet Cardigan Pattern
To make this beautiful crochet cardigan, you will only need to know how to double crochet! Since this simple sweater design uses bulk yarn, it works up fast and makes for an extra cozy design that is great for the colder months. Find this great looking sweater pattern below!
Designed by Maria's Blue Crayon.
---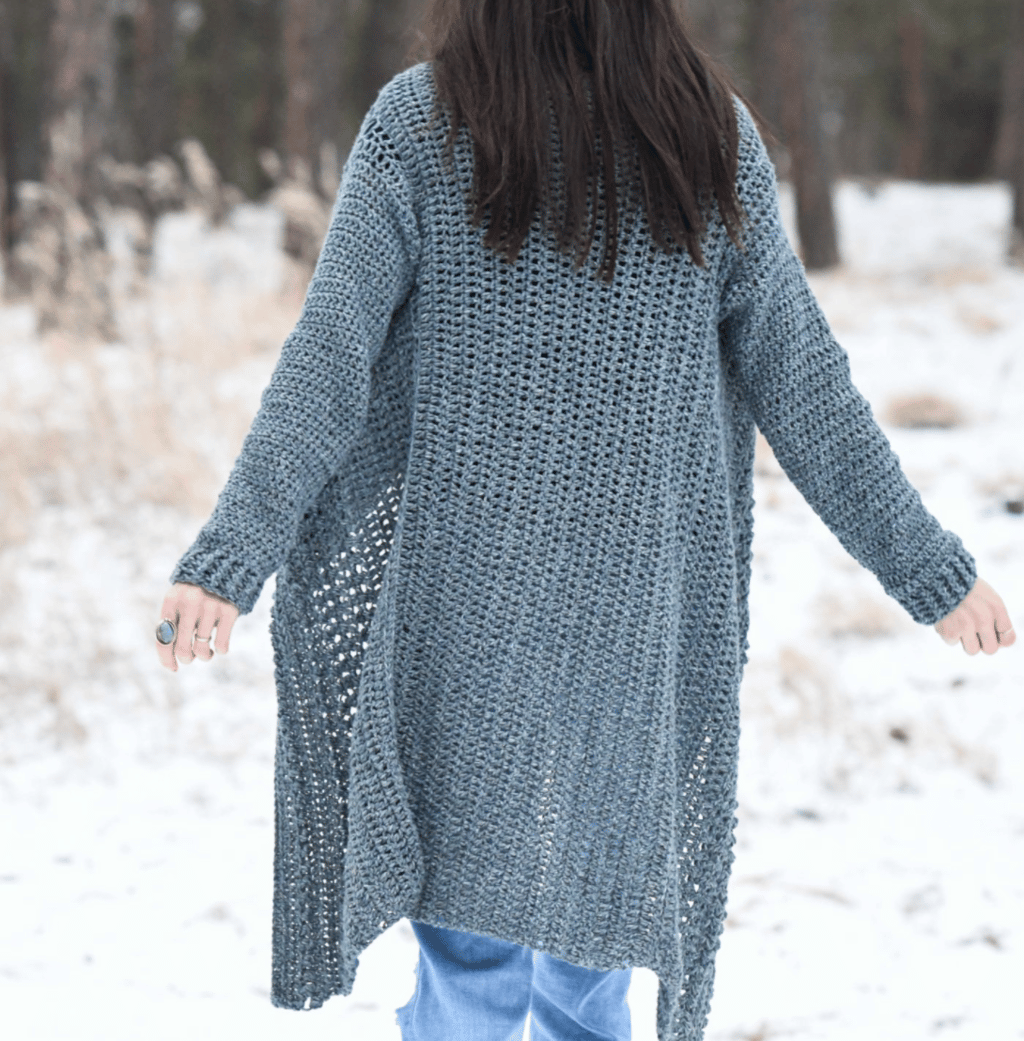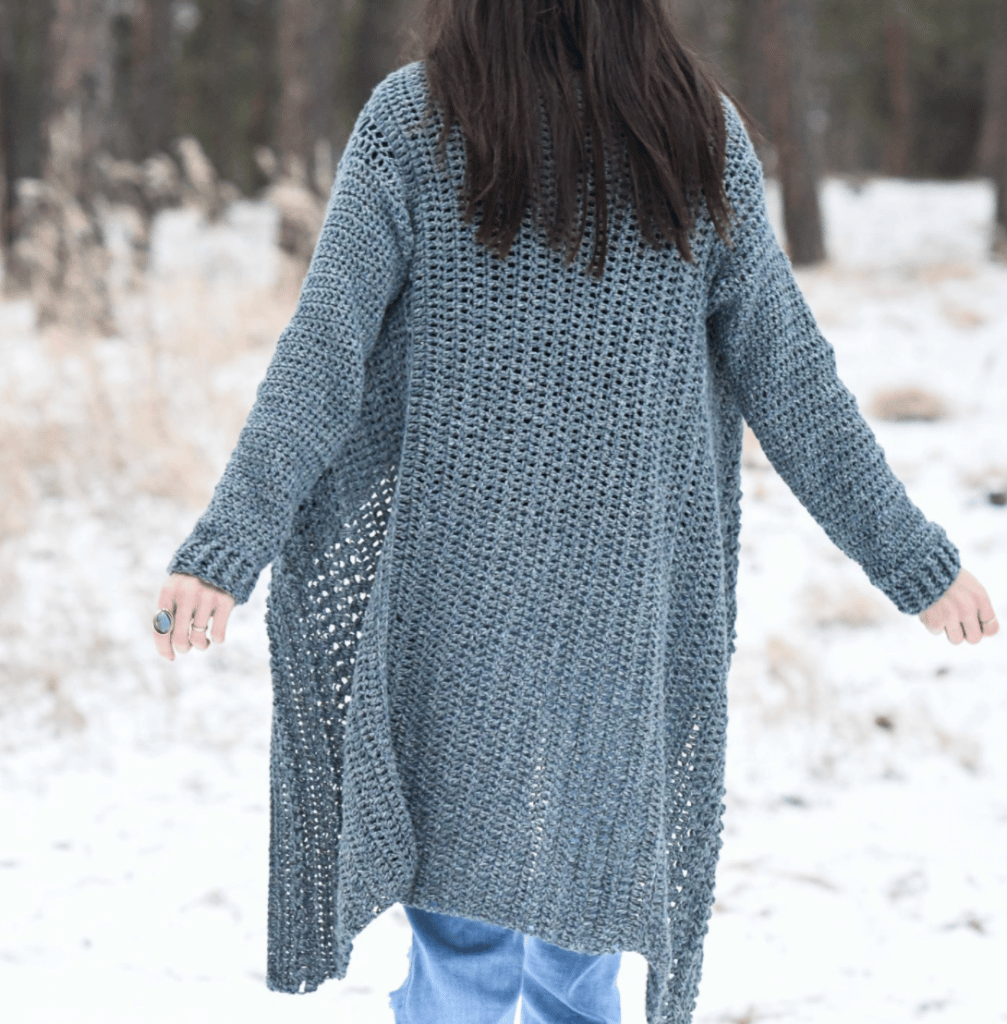 Cascading Crochet Sweater Pattern
You'll love this long sweater pattern because the main body of the design works up in one panel, requires no shaping (a perfect fit every time), and is simple to make! It uses a combination of stitches to create texture, which makes this crocheted jacket so fun! Plus, This easy crochet sweater is perfect for the cooler weather months and chilly evenings since it is long like a blanket.
Designed by Mama in a Stitch.
---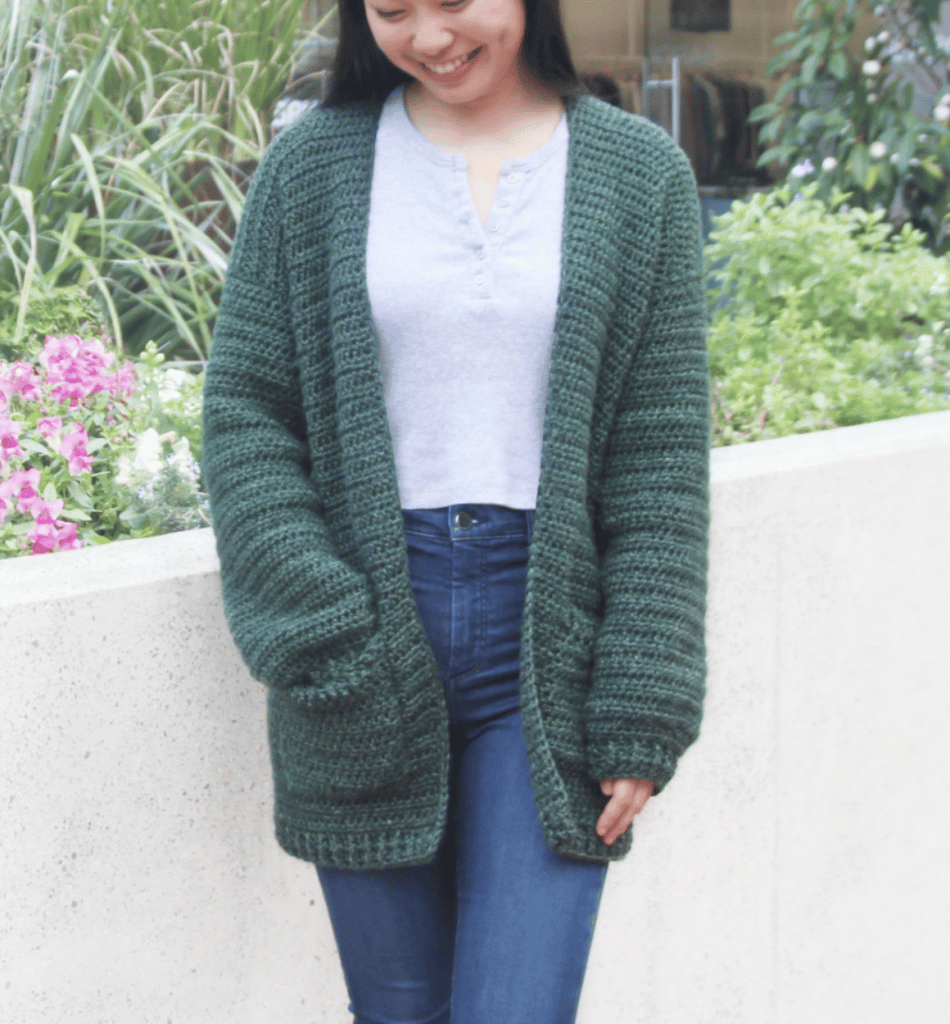 Easy Crochet Pocket Cardigan Pattern
This beautiful pattern is designed with pockets and to have an oversized fit, which is PERFECT for Fall. If you love to make cardigan crochet patterns, then you'll love this comfy sweater design.
Designed by For the Frills.
---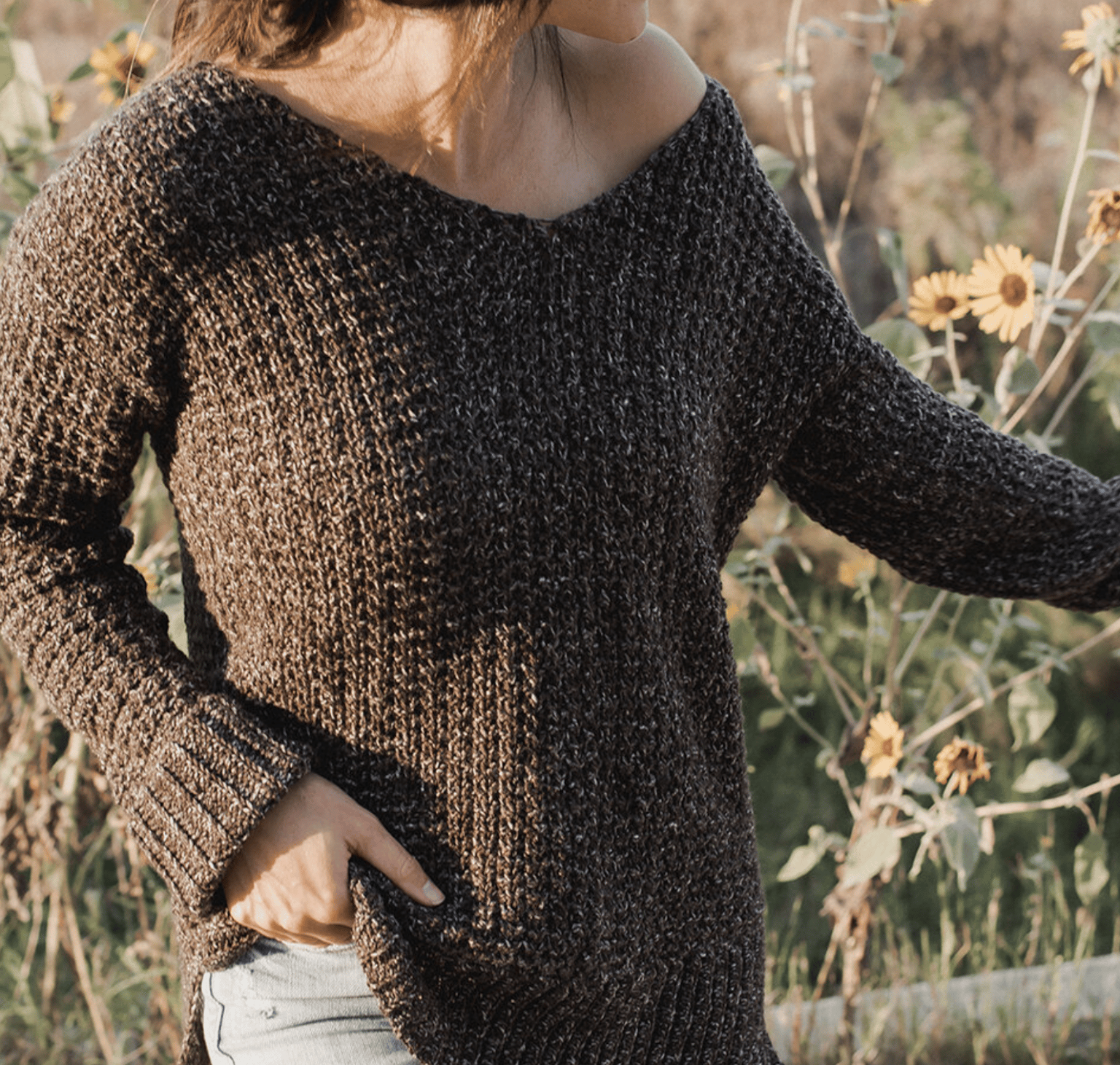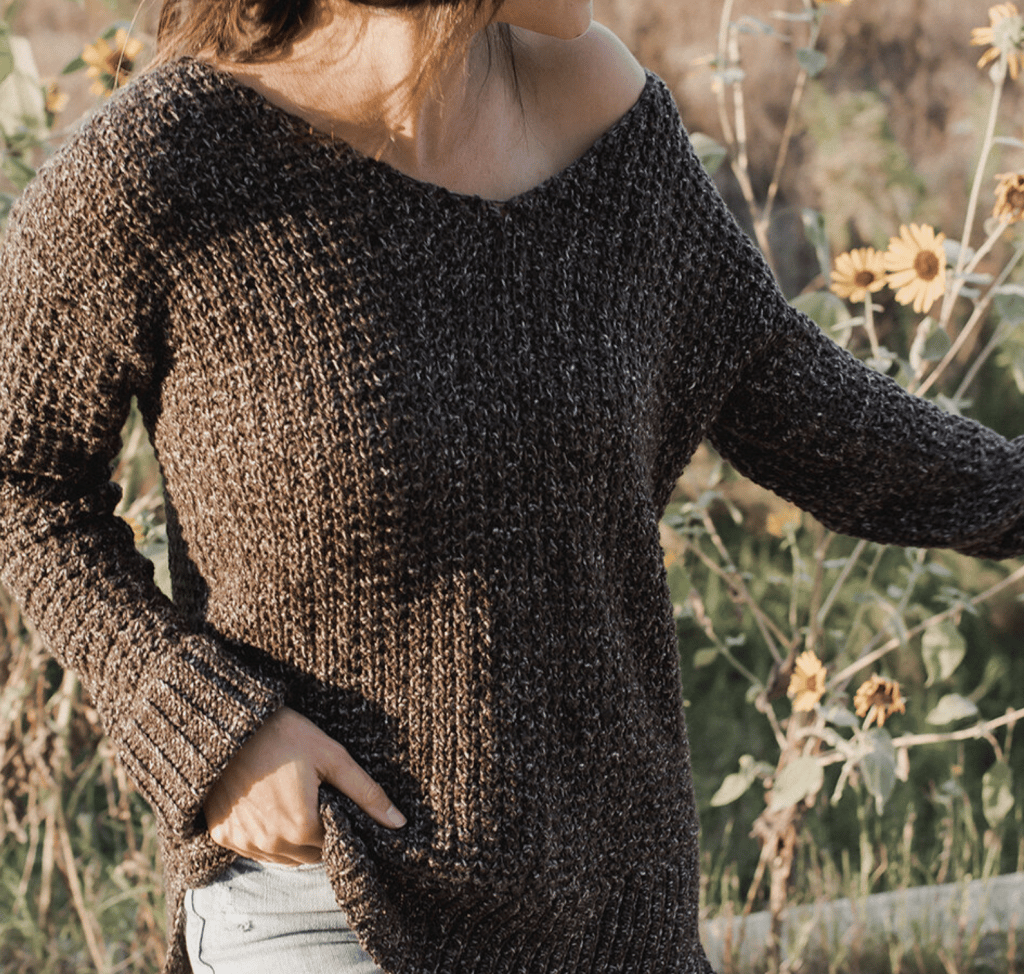 Classic Crochet Sweater Pattern
You'll love the way "The Home Girl Sweater" which is a V-neck sweater fits and looks! Plus, it uses easy to learn basic crochet stitches and is available to crochet in multiple sweater sizes. This classic sweater pattern is available for free on her blog or as Crochet Sweater PDF pattern on Etsy.
Designed by Meg Made with Love
---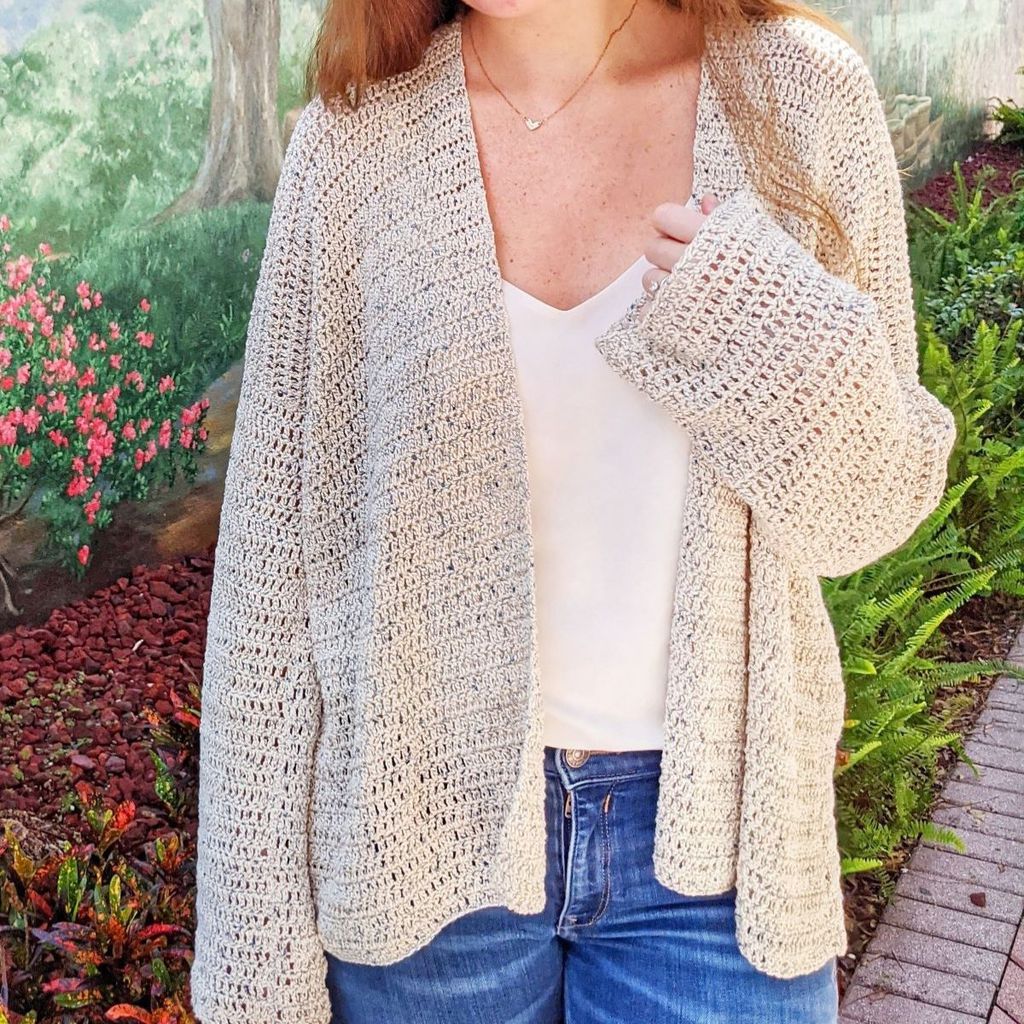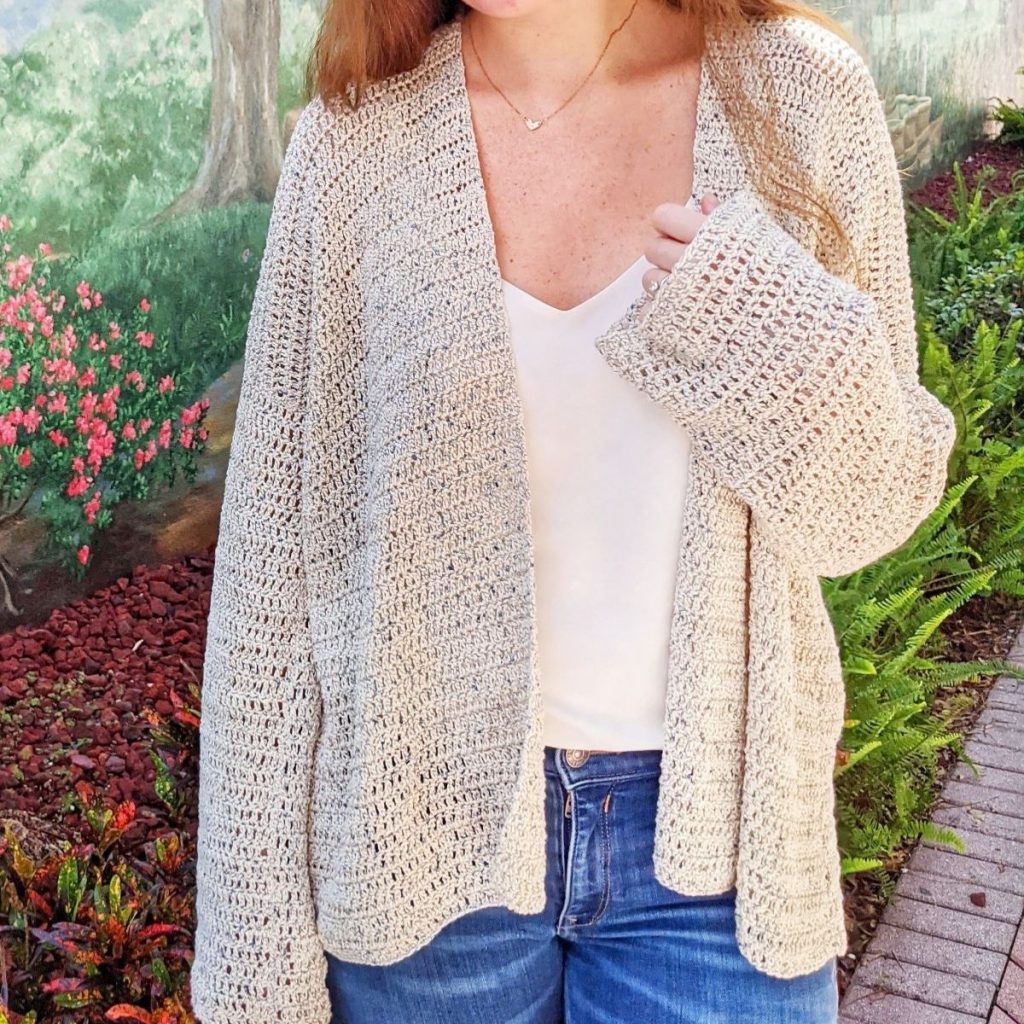 Beginner Crochet Cardigan Pattern
Learn how to crochet a simple oversized crochet cardigan. This easy beginner-friendly cardigan is made using only double crochets. It's the perfect cozy cardigan to add to your wardrobe!
Designed by Jewels & Jones
Look through even more free crochet sweaters below to find the perfect pattern option for your next project! All of which will make a perfect addition to your crocheted wardrobe.
You may also like our guide on How to Crochet a Sweater, so you can make a sweater that fits perfect every time!
Thanks for Taking a Look at This List of Crochet Cardigans, Sweaters, and Shrugs!
Did you make a beautiful crochet sweater from the list above? Share it with me in the Easy Crochet Facebook group! We'd love to see! Join Now.
I hope you enjoyed this crocheted sweater list and…
You May Also Like These Crochet Patterns
Are you overwhelmed with all the beautiful sweater patterns you've seen? Do you want to start simpler? Maybe try a crochet blanket or crochet scarf instead! Take a look now.