Are you looking for easy to make sweater crochet patterns? This post can help whether you are searching for a shrug, pullover or cardigan to crochet.
Grab a cup of coffee (or tea) and find the perfect sweater pattern to crochet!
Enjoy!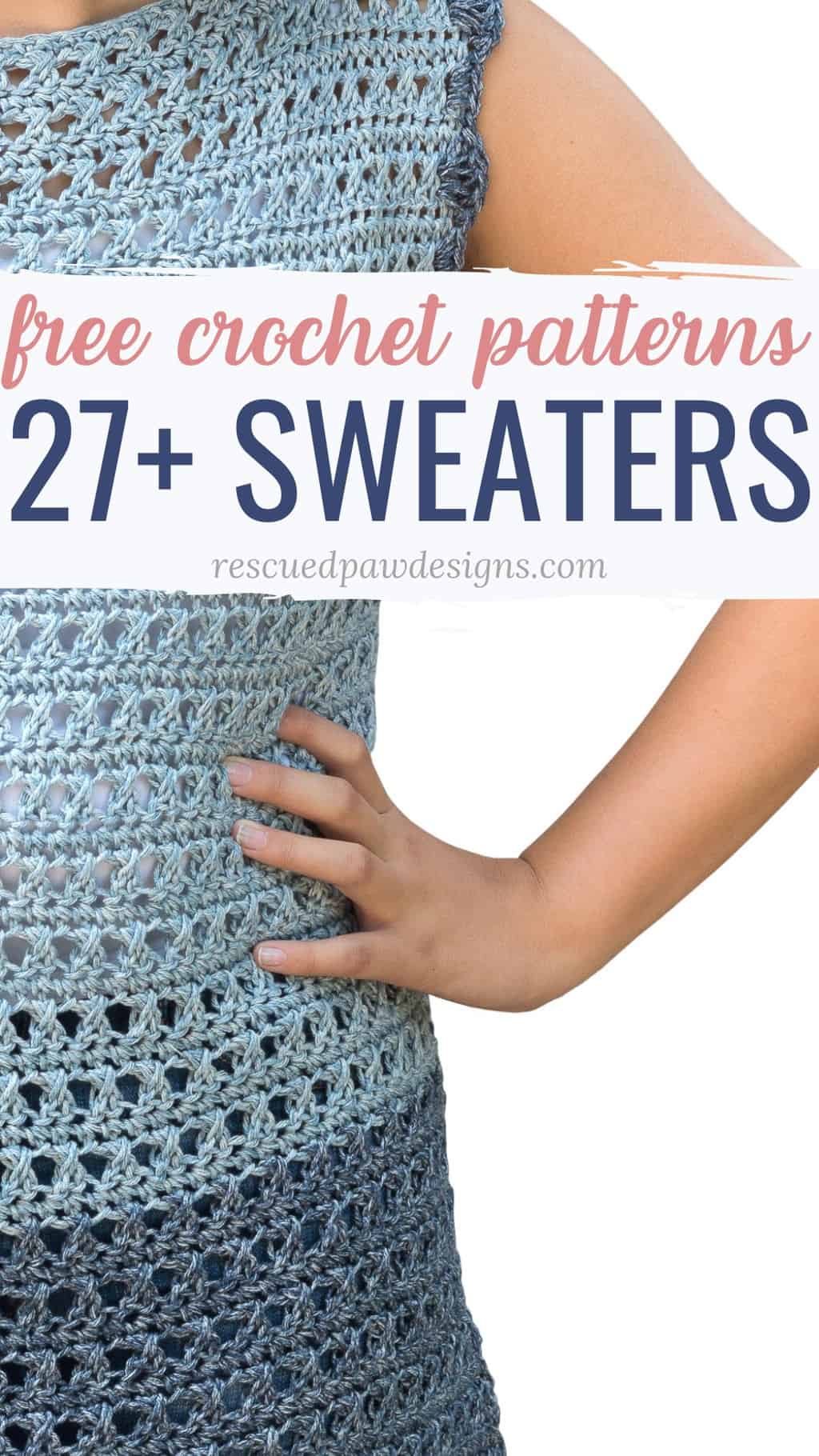 Are you overwhelmed? Do you want to start simpler? Maybe try a crochet blanket or crochet scarf instead! Take a look now.
Make a Cozy Handmade Sweater
Growing up in PA and living here all of my life, I know it is essential during the months of December through February to have a sweater on hand.
I love being able to have a handmade sweater to put on while proudly thinking "I made this!"
Let's not forget about the spring months and how they are perfect for lighter weight sweaters or shrugs too! I designed the Olivia sweater specifically with cotton yarn so that it would be perfect for springtime weather.
Ready to Get Started on Your Crochet Sweater?
Choose from over 27 different crochet sweater patterns to make this season and stay cozy warm wherever it is you may be.
Whatever garment you choose I hope you enjoy making it!
Happy Crocheting!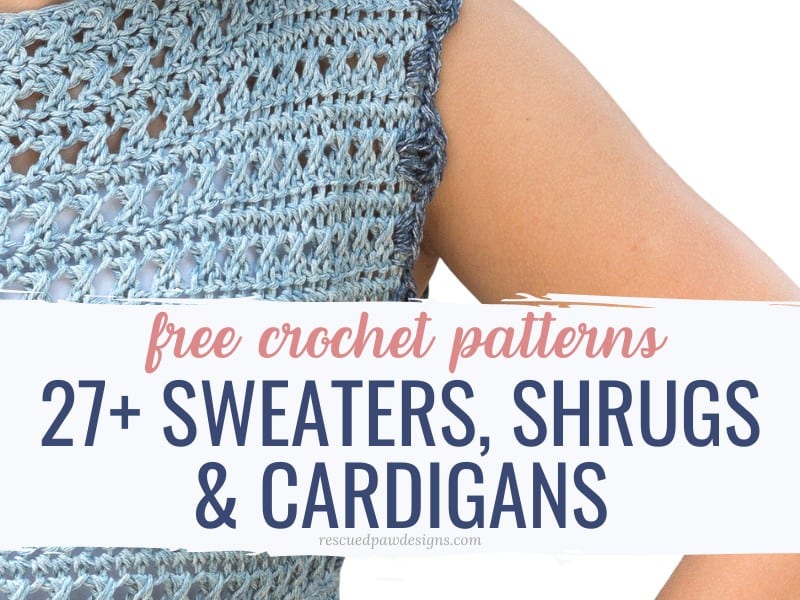 27 + Easy & Free Crochet Sweater Patterns
Thanks for Taking a Look at This List of Crochet Cardigans, Sweaters, and Shrugs!
Did you make one of the crochet sweaters from the list above? Share it with me in the Easy Crochet Facebook group! We'd love to see! Join Now.
I hope you enjoyed this crochet sweater list and…
You May Also Like These Crochet Patterns