Crochet Loop Stitch Tutorial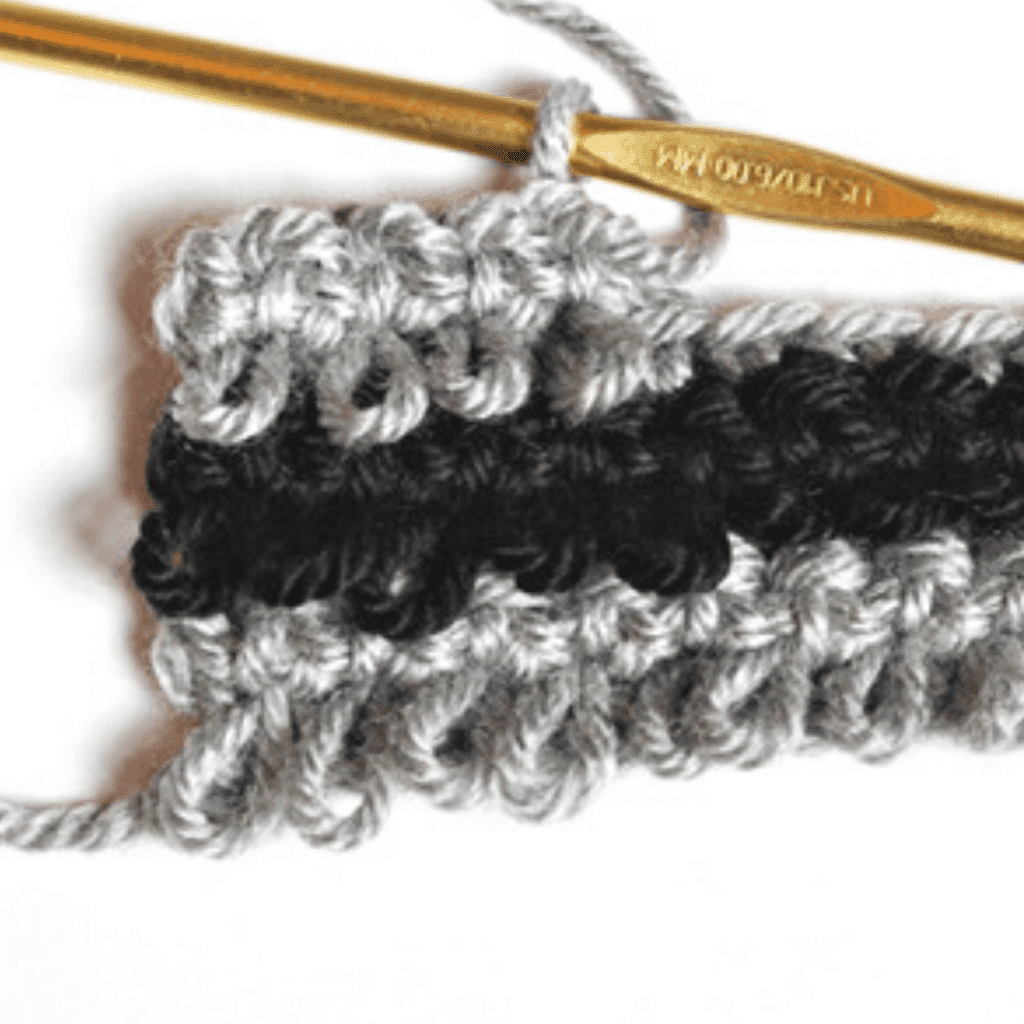 The crochet loop stitch is a fun & easy stitch to learn! This stitch is perfect to use in all types crochet projects such as hats, blankets and scarves!
Read on down to learn how to make a loop stitch in crochet!
The Crochet Loop Stitch Adds Texture
I love the loop stitch in crochet and love the texture it gives to any crochet project. I have used it in the past to add faux hair to a cabbage patch doll hat or as a textured row in a blanket.
The possibilities really are endless with the loop stitch.
The Yarn That's Perfect for This Loop Crochet Stitch
I have had some questions about the yarn I used for this loop project, so I thought I'd address that. For this tutorial, I used a worsted weight yarn, but any weight of yarn would work with this stitch. I suggest any yarn from the Lion Brand Yarn Company such as Vanna's Choice, Feels Like Butta and Basic Stitch.
Ready to Learn How to Make a Loop Stitch in Crochet?
Read on down to find the quick loop stitch tutorial to help you get the hang of how to make this fun loop stitch in crochet! I will have you stitching like a pro in no time! Have fun!
Happy Crocheting Friends!
The Crochet Loop Stitch Tutorial
Skill Level: Easy
Materials
Notes
The loop is formed on the back side of the project so the wrong side should be facing you when you are making a loop stitch.
At the end of every row remember to chain 1 and turn.
Written in standard US terms
The Loop Stitch Crochet Pattern Steps
STEP 1: Chain desired amount and work a row of Single Crochets, Chain 1, Turn. (I used 20 in my sample)
STEP 2: Insert hook into first stitch. Make sure working yarn is looped around finger you are using for tension (see picture)
STEP 3: Hook both strands of yarn on to the hook
STEP 4: Pull both strands through stitch (you can now adjust the loop made at the back of the project to the desired size)
STEP 5: Yarn over and pull through all three loops.
STEP 6: You have completed a loop stitch!!! Continue working loop stitches across the row.
Remember on the next row, work single crochets.
Alternate loop rows and single crochet rows.
Here are some front view pictures of what you get when you do multiple loop stitches and change colors. (Learn how to change colors in crochet here.)
That's it! You have now completed the loop stitch in crochet!
This really is a quick and easy crochet stitch pattern!