It's that time of year again when kids are getting ready to go back to school soon! With the summer quickly ending, I have compiled a list of ten great back to school crochet patterns that are perfect for getting your little student ready!
Read on down to find ten crochet patterns that are perfect for back to school time!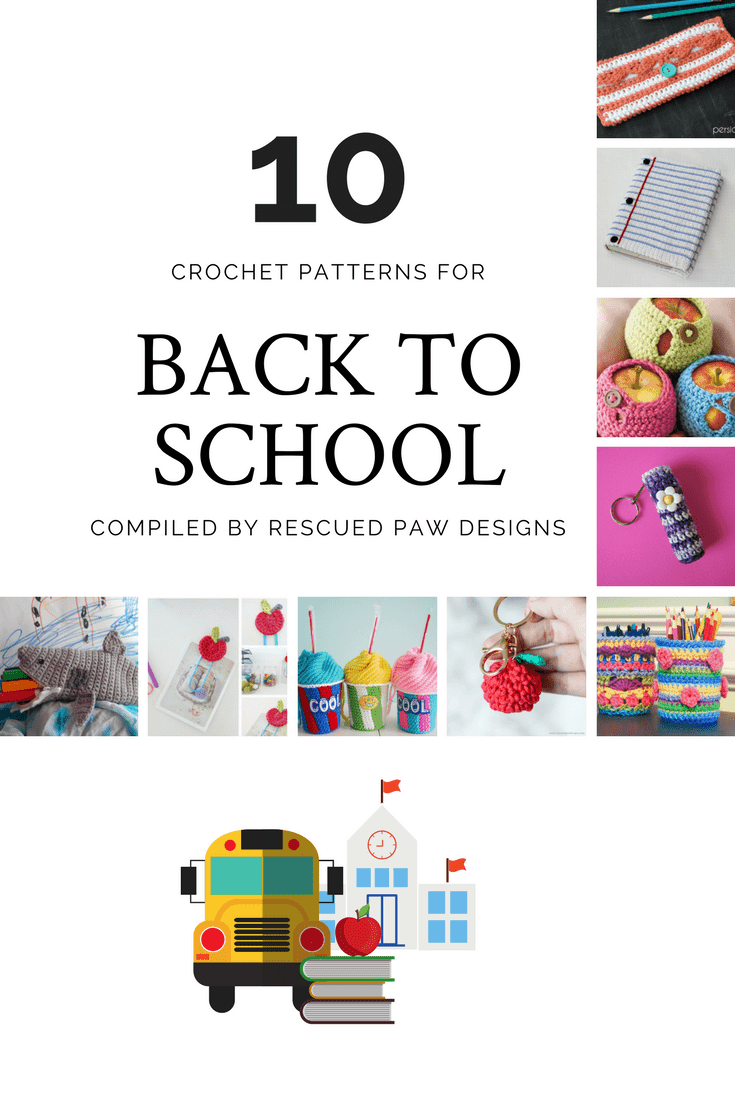 After looking through this list, be sure to let me know which ones you make!
Happy Back to School Crocheting!
10 Patterns perfect for School!
From lip balm holders to book covers, there is sure to be something for everyone for the school year! I've even included my newest pattern the Crochet Apple Keychain!
It was my first attempt at making a keychain, and I am pretty happy how it turned out! (So is my daughter!)
Ready to get started? Scroll on down to find the full list of back to school crochet patterns!
Happy Crocheting! 🍎
BACK TO SCHOOL CROCHET PATTERNS
*please note that all crochet patterns were free at the time of posting but the designer may change that any point in time.
Crochet Apple Jacket from the Guardian – These crochet apple jackets are just too cute to resist! Make one for your child's teacher today to say hello to a new school year.
Crochet Apple Keychain by Easy Crochet – Cute and practical way to keep the teacher's apple fresh all year long! Kids & Teachers will love it!
Crochet Shark Pouch Pencil Case from Moogly – Every kid will love how this shark pencil case takes a bite out their pencils for school! Make this and the kids will go crazy for a shark attack!
Crochet Notebook Paper Book Cover from Sewrella – How unique and fun is this book cover! Looks like paper but is really a book!
Crochet Pencil Pouch from Persia Lou – Make this simple striped pouch today to keep your pencils in for school!
Crochet Apple Paper Clip from AnneMarie's Haakblog – How cute is this simple crochet apple paper clip? Your child's teacher will be sure to love it!
EVEN MORE FREE BACK TO SCHOOL CROCHET PATTERNS
*Be sure to check out this other great back to school crochet patterns too!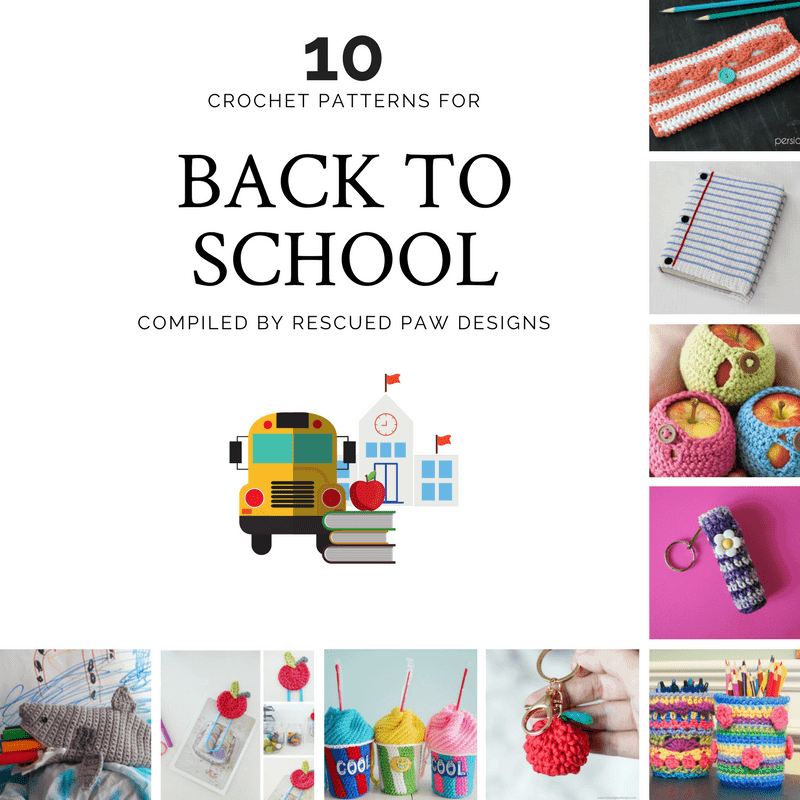 Like these types of posts? Follow along with me on Pinterest @rescuedpaw or Instagram @rescuedpawdesigns to know when all my patterns and blog posts are released!
Happy Crocheting!

---
You May Also Like…