20 Beautiful Blue Crochet Patterns
Do you love the color blue? I always make sure that is in every room of my house since it has a such a calming presence.
I love it so much that I've put together a list of some great blue crochet patterns from my fellow crochet bloggers!
Below are all the beautiful blue crochet projects shown in the collage photo above for easy reference.
From a blue crochet blanket to a crochet whale there is something for everyone! Oh, and make sure you stock up on some blue yarn for these blue crochet projects! Find some blue yarn suggestions below!
Ready to get started? Scroll on down to find 20 Beautiful Blue Crochet Ideas. 🙂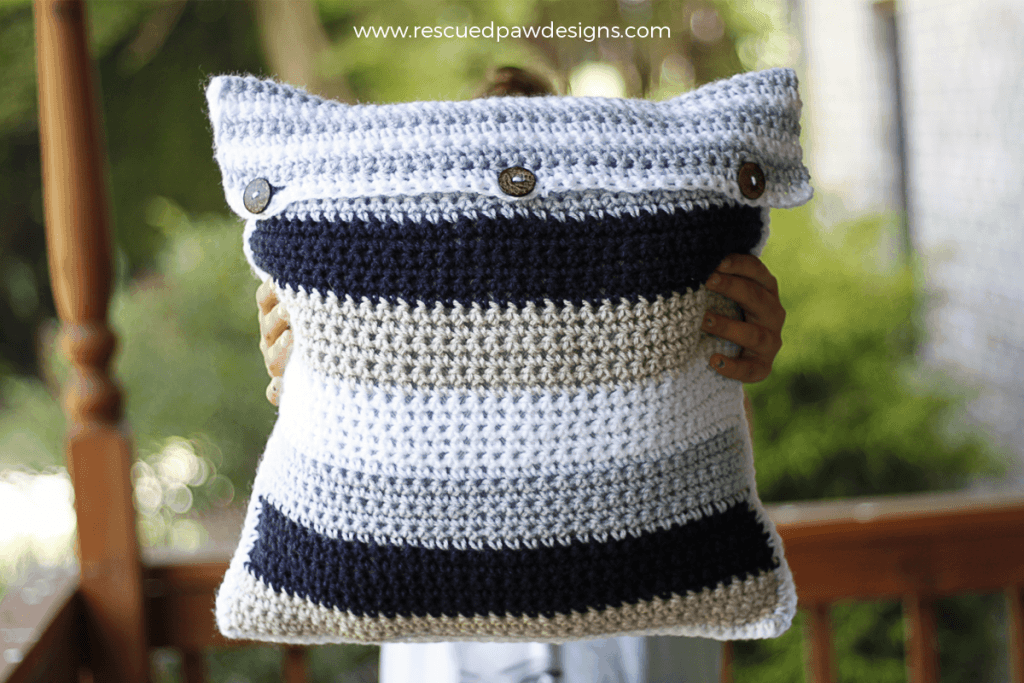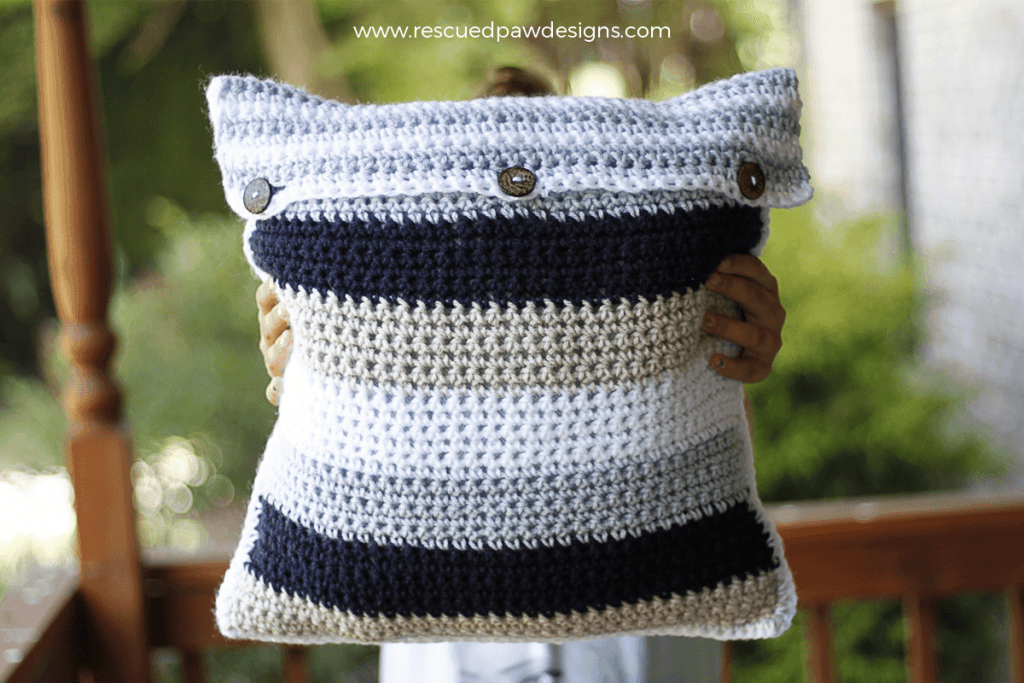 It was pretty easy coming with up this list since there are so many beautiful blue crochet ideas out there to chose from! With the help of fellow bloggers and my searching I've come up with a pretty well rounded list! I hope you enjoy this fun list!
If you scroll down even more you will find everything from hats, sweaters, wall hangings to blankets! Keep on going to find the full list of all 20!
Happy Crocheting! 💙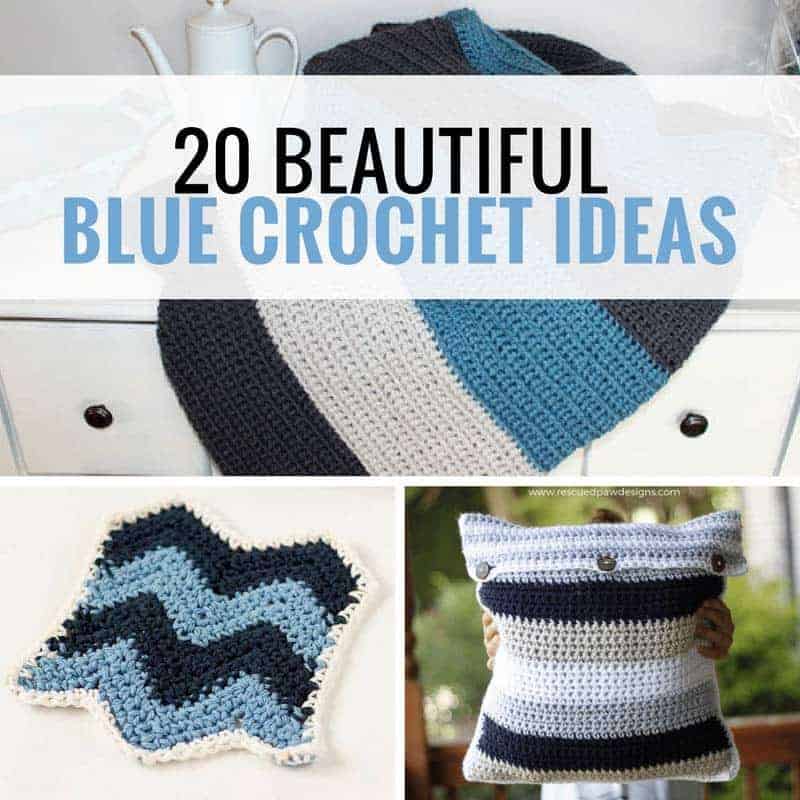 💙 20 Beautiful Blue Crochet Ideas 💙
Cabled Dog Sweater – A Crocheted Simplicity
Ocean Serenity Crochet Bag – Trifles & Treasures
Cool Stripes Crochet Bag – A Crocheted Simplicity
Midnight Breeze Shawl – Beatrice Ryan Designs
Simply Lace Scarf – Kirsten Holloway Designs
Steel Ridge Beanie – Beatrice Ryan Designs
Blue Color Blocked Blanket – Easy Crochet
Mitered Crochet Mitts – Stitches n Scraps
Ombre Ripple Blanket – Easy Crochet
Mountain Wall Hanging – Mama in a Stitch
Baby Humpback Whale – One Dog Woof
Striped Crochet Pillow – Easy Crochet
My Favorite Slouchy – The Stitchin Mommy
Corner to Corner Owl Blanket – Repeat Crafter Me
Blue Bell Baby Blanket – Crochet Kim
Owl Tissue Box Cover – Nicki's Homemade Crafts
Blue Crochet Hat – Elk Studio Handcrafted Crochet Designs
Lisa Triangle Shawl – Sincerely Pam
Chevron Dishcloth – Easy Crochet
So what do you think of the list? Fun right? If you are in need of some blue yarn then look no further! I put together a list of some of my go-to yarns! Check out my favorites below!