7+ Easy Crochet Backpack Patterns
If you are looking for a some of the best crochet backpacks you can make then take a look at this collection I've rounded up! This list includes all sizes of crochet backpacks and bags that are great for school, vacations or a just because bag.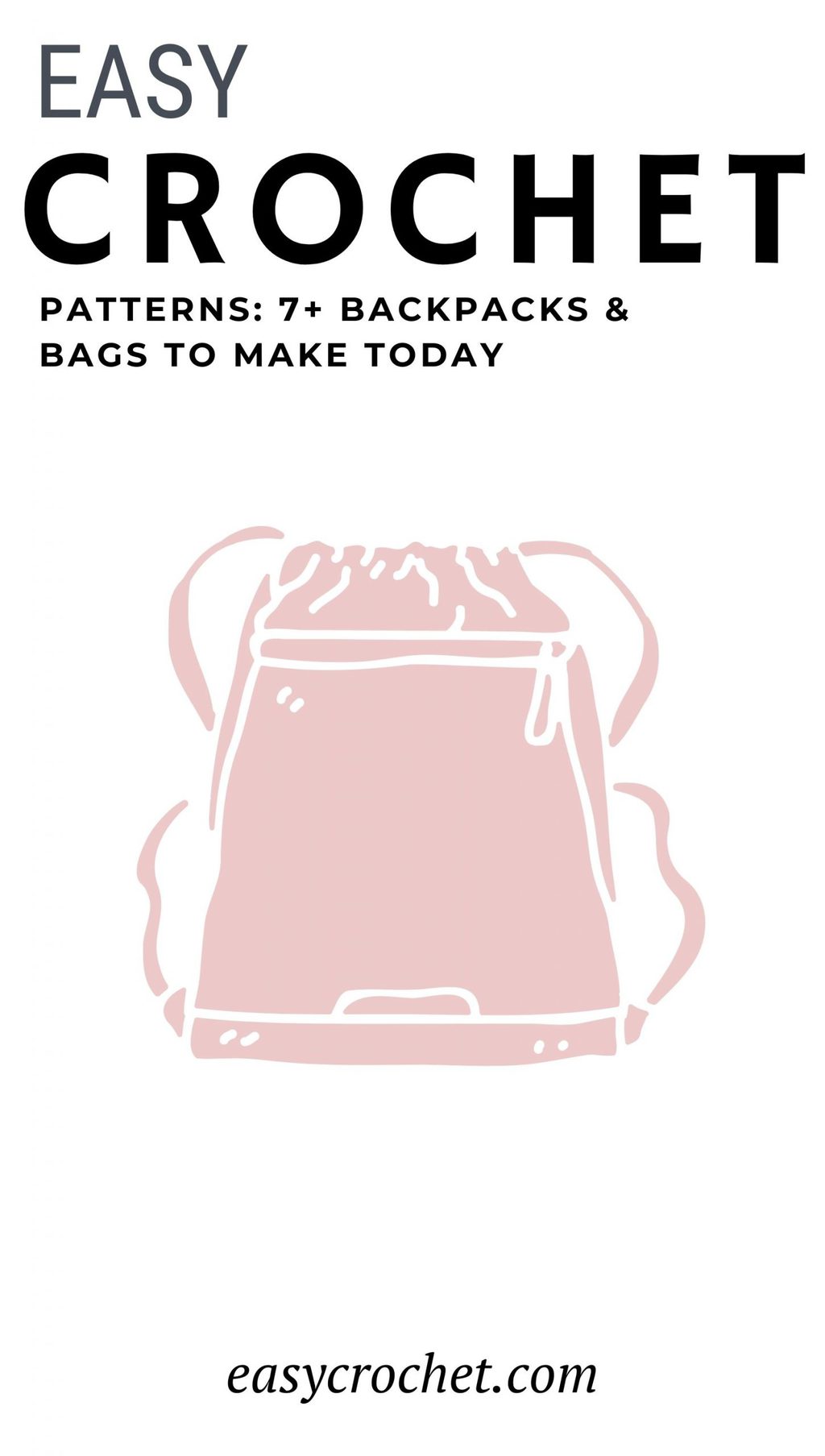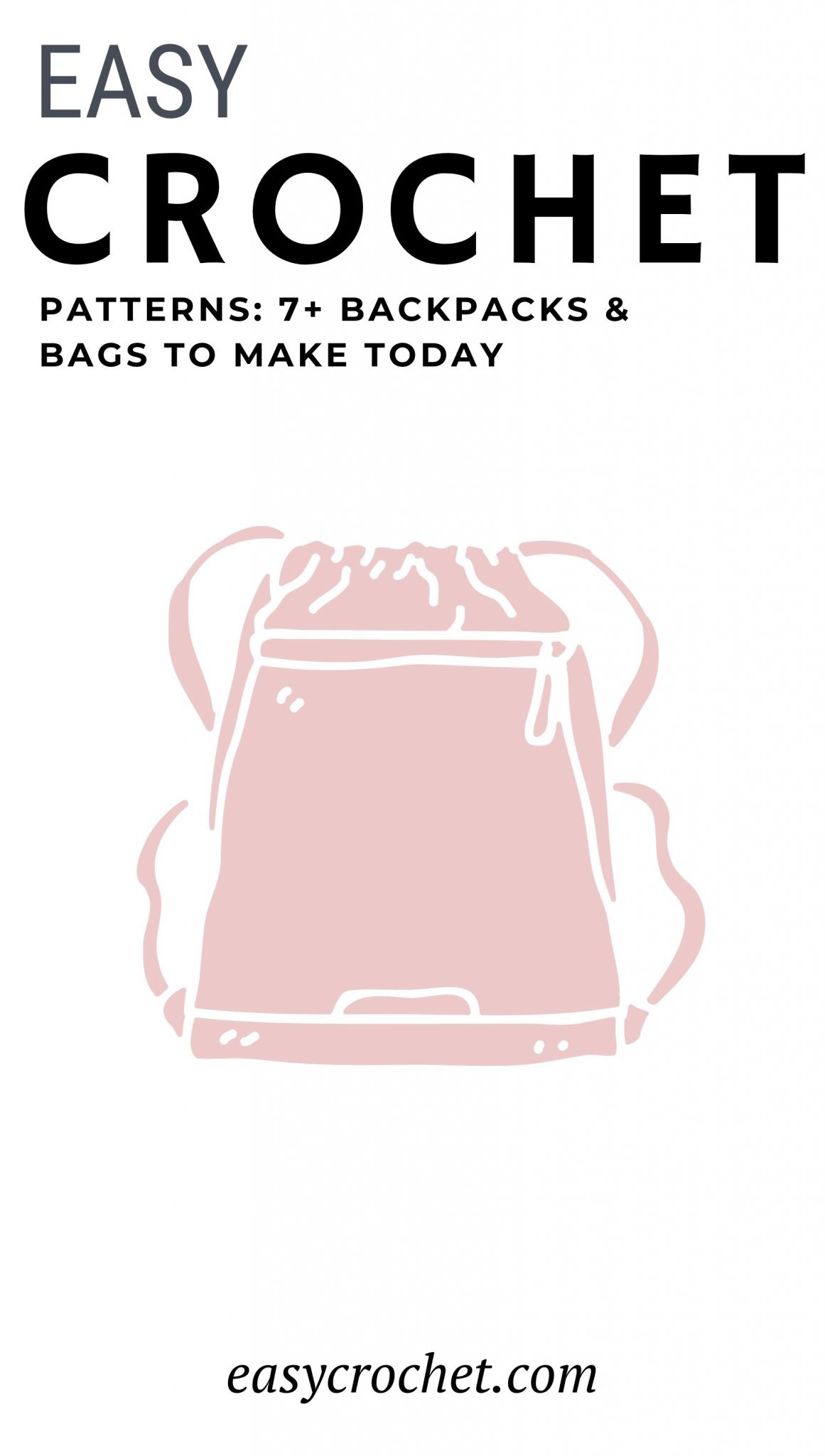 How Do You Crochet a Drawstring Bag or Backpack?
Crocheting a bag with drawstrings is easy. Most crochet drawstrings bags are made by including holes evenly at the top of the project. You then can add a macramé cord, a crocheted cord or crochet tube through the holes to make a drawstring that you can cinch and undo easily.
You may also see these types of bags and backpacks called cinch sacks too. A good example of how to crochet a drawstring bag from Yarn & Chai is second in the list below.
What Yarn is Best for Crochet Bags?
A yarn that is non-stretchy washable fiber such as 24/7 cotton from Lionbrand is always a good choice for a crochet backpack, bag or purse. Since the bag will more than likely have items in it and be carried around frequently it will need to be able to stand up to daily use.
As I mentioned, you will want to consider if the yarn you want to use is easily washable. If you make a bag with a wool or fiber that can't be washed you will more than likely not be able to use your bag that much. I suggest an acrylic, cotton or type of yarn that is easily machine washable so that if something does get the bag, you can easily clean it off.
Take a look at a few of my favorite yarns to make crochet bags with…
24/7 Cotton by Lion Brand
Lily's Sugar'n Cream by Yarnspirations
Bernat Maker Home Dec by Yarnspirations
Take a peek below at the yarns I mentioned above to see if you'd like to use any in a crochet bag you make.
Keep in mind the bags below may use different types than the ones I mentioned so follow along with the pattern suggests to use or a find a good yarn substitution for the bag you crochet
If you're ready to get started on finding a new bag to crochet take a look at this collection of the top free crochet backpacks (+ bags) you can make.
Free Backpacks & Bags to Crochet
---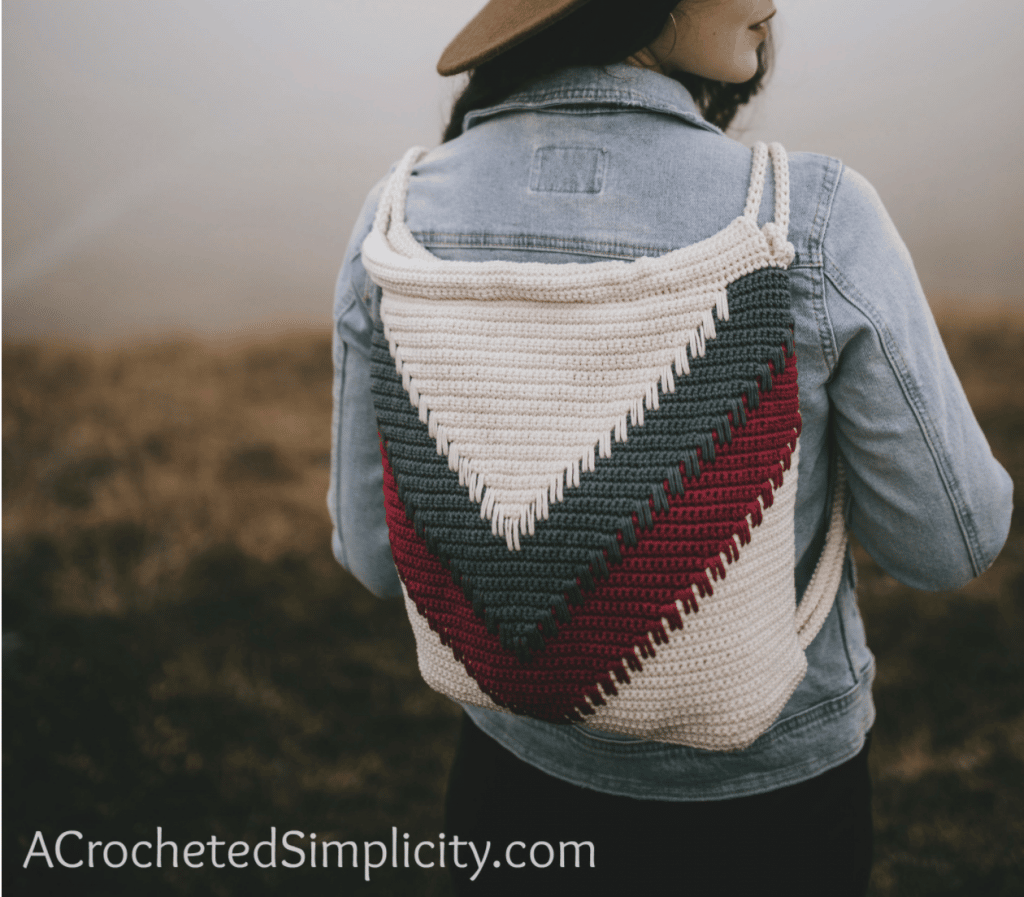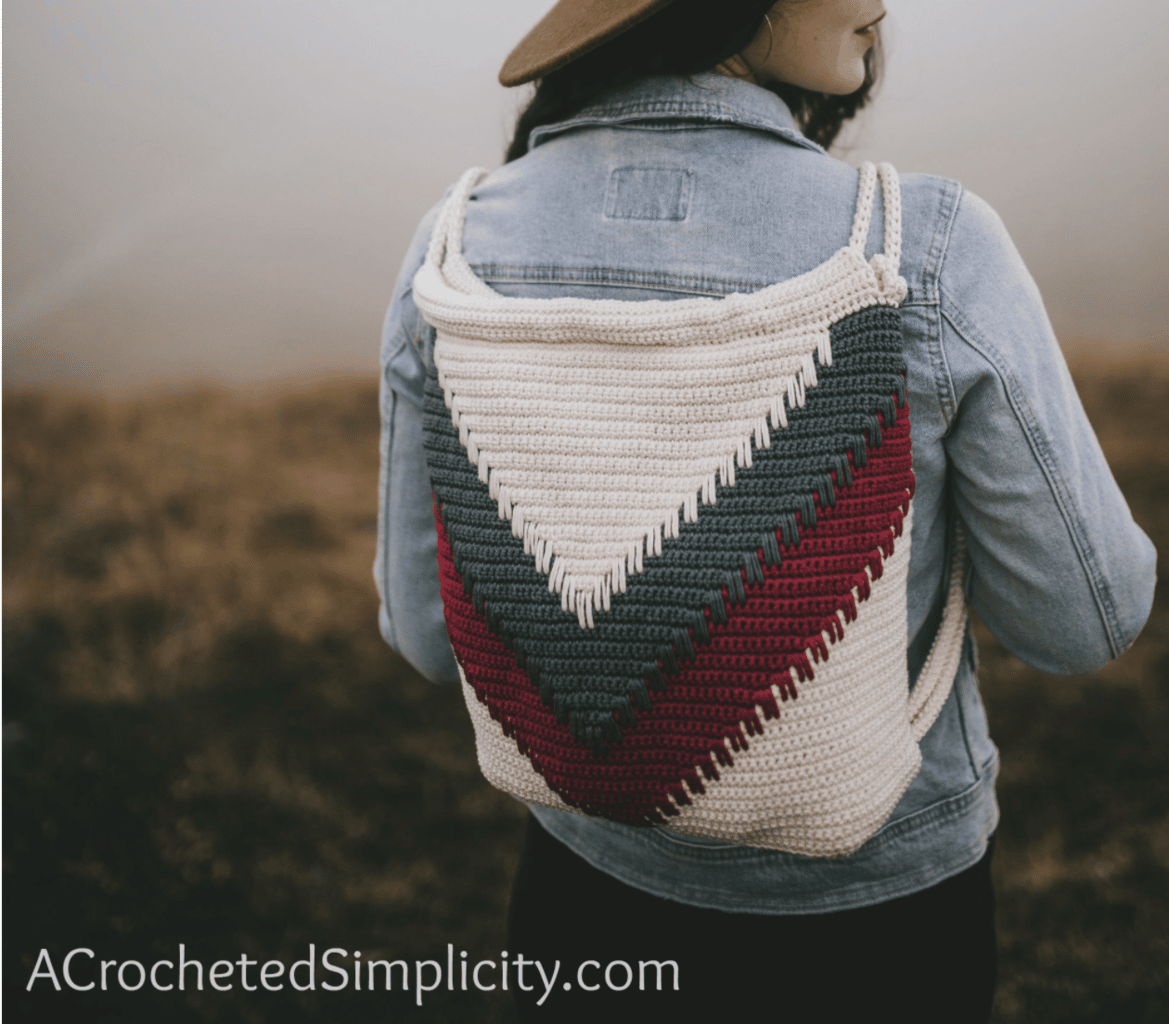 Chevron Crochet Backpack
Skill Level: Intermediate
Designer: A Crocheted Simplicity
This spike stitch chevron bag design is perfect for your outdoor adventures. It can hold your lunch, accessories and more.
You can add a plastic base to this backpack for extra hold and durability if wanted. Click down below to find the free pattern and color work chart to get started on this chevron backpack.
---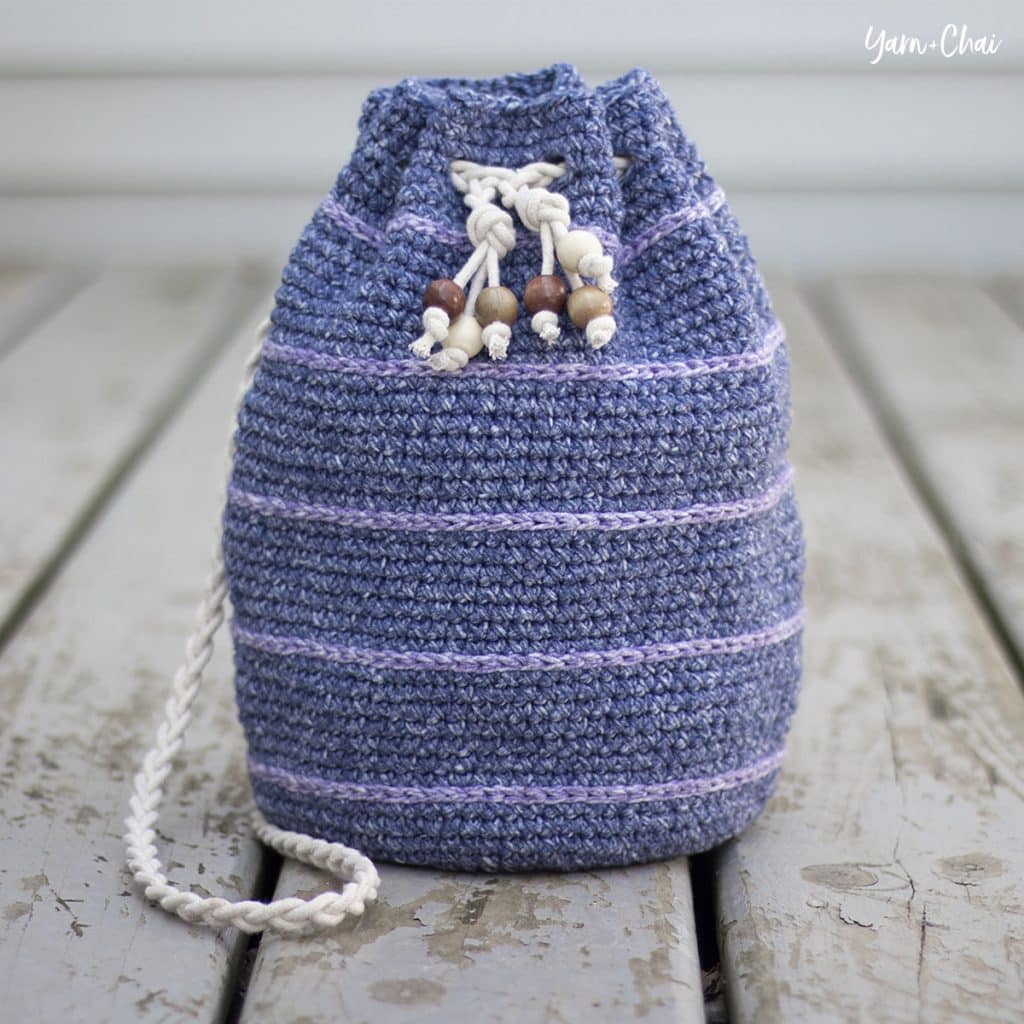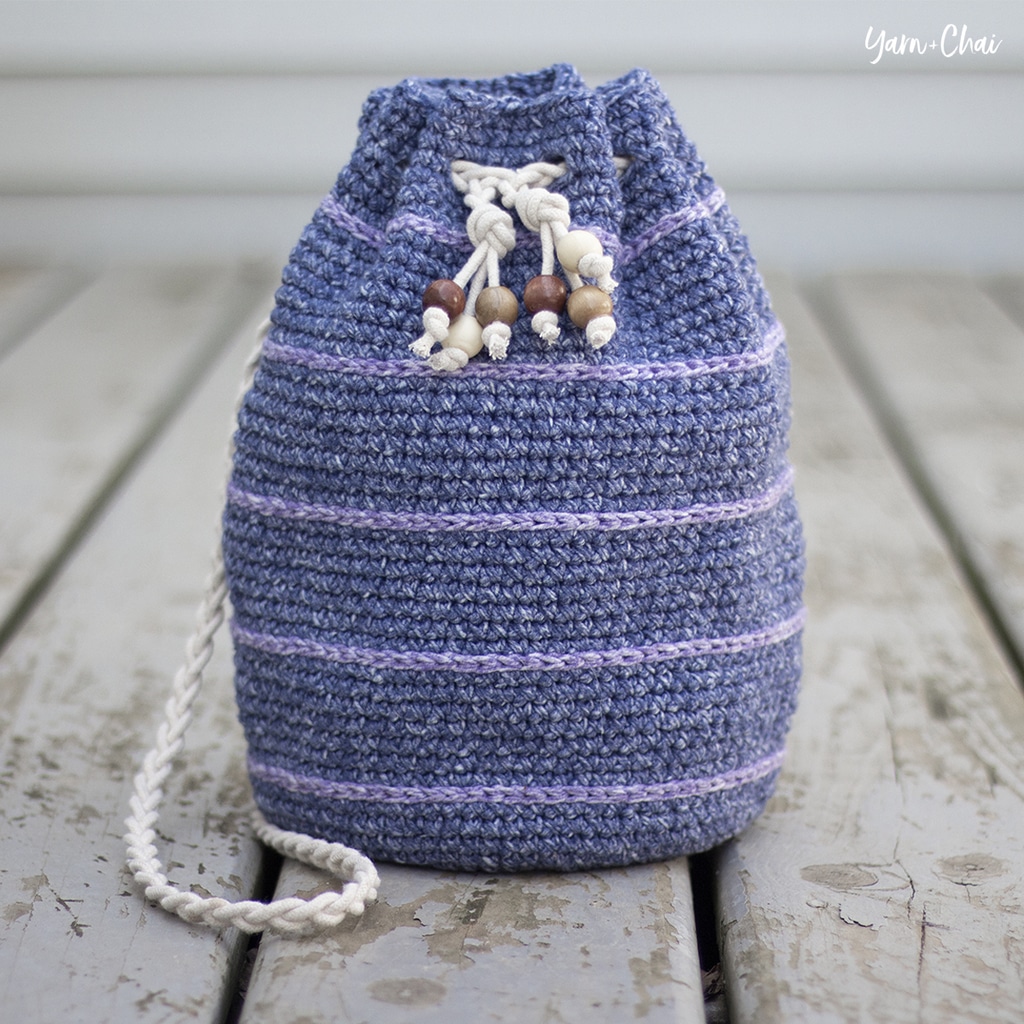 Crochet Drawstring Bag
Skill Level: Easy
Designer: Yarn & Chai
This simple drawstring crochet bag is a great accessory for a park trip, hiking or a "just because I want to crochet a bag" bag. If you are looking for a beginner-friendly bag then this one is the one.
The decorative stitches are surfaced crochet on after the bag is complete and then a macramé cord drawstring is added with beads to finish the design off. Get the full details about this easy to make bag below.
---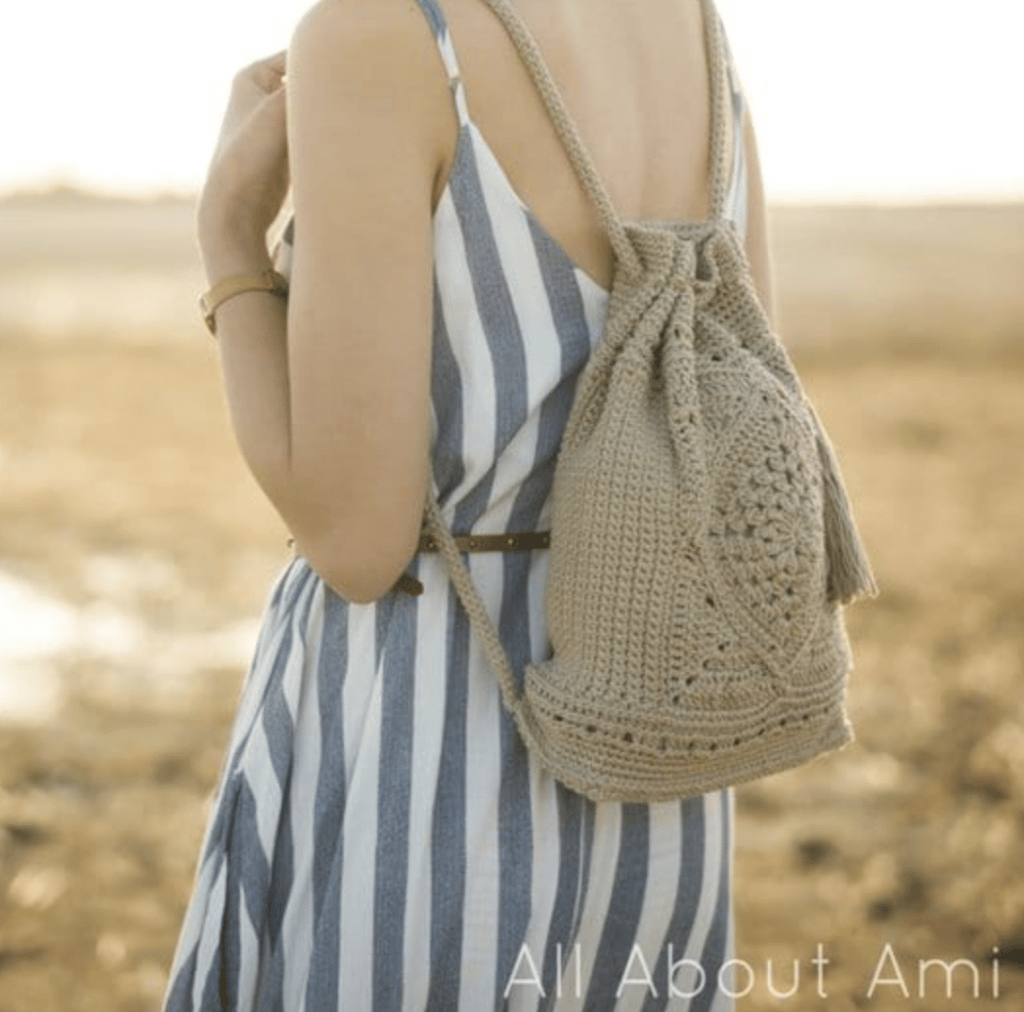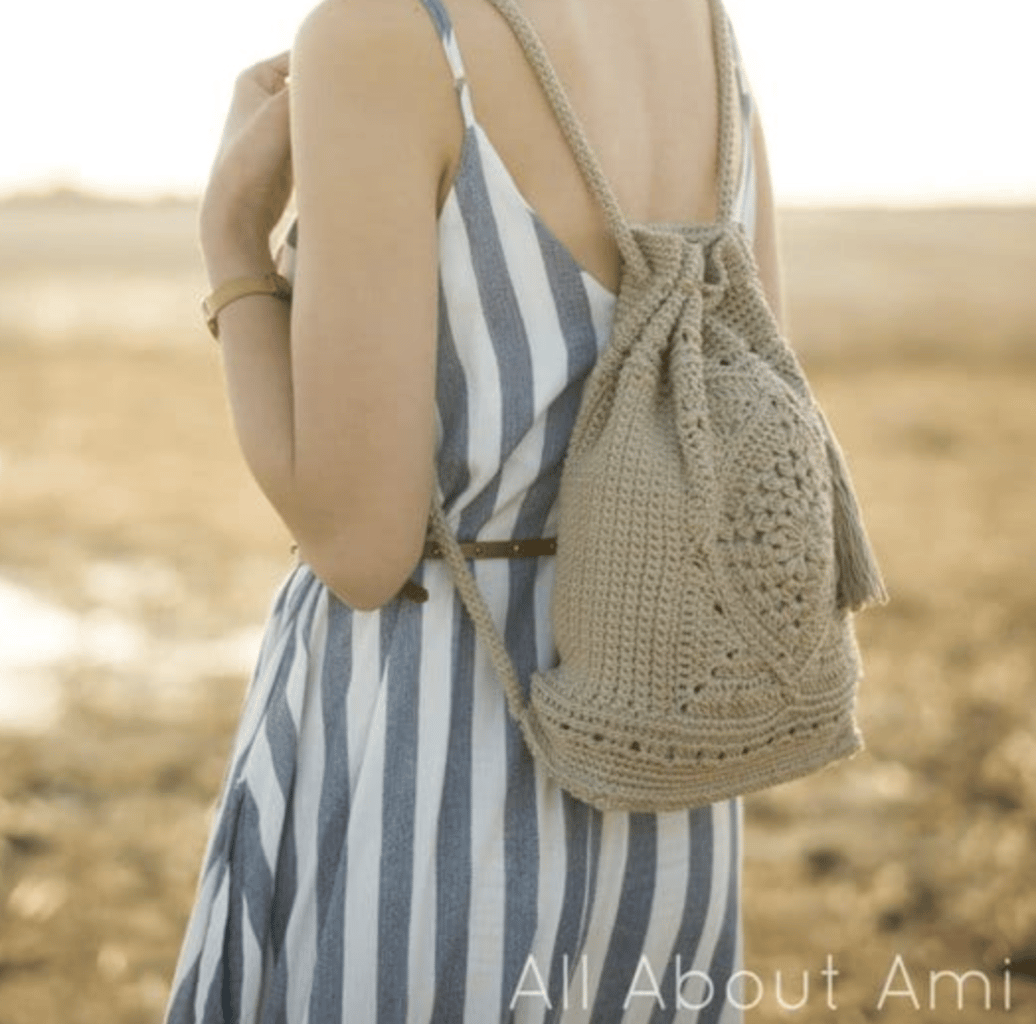 WildRose Backpack
Skill Level: Intermediate
Designer: All About Ami
This gorgeous crochet backpack is created with a center granny square and then constructed around it. The cinch bag is then finished off beautifully with a tassel.
You can find the free bag pattern with all the details in the link below.
---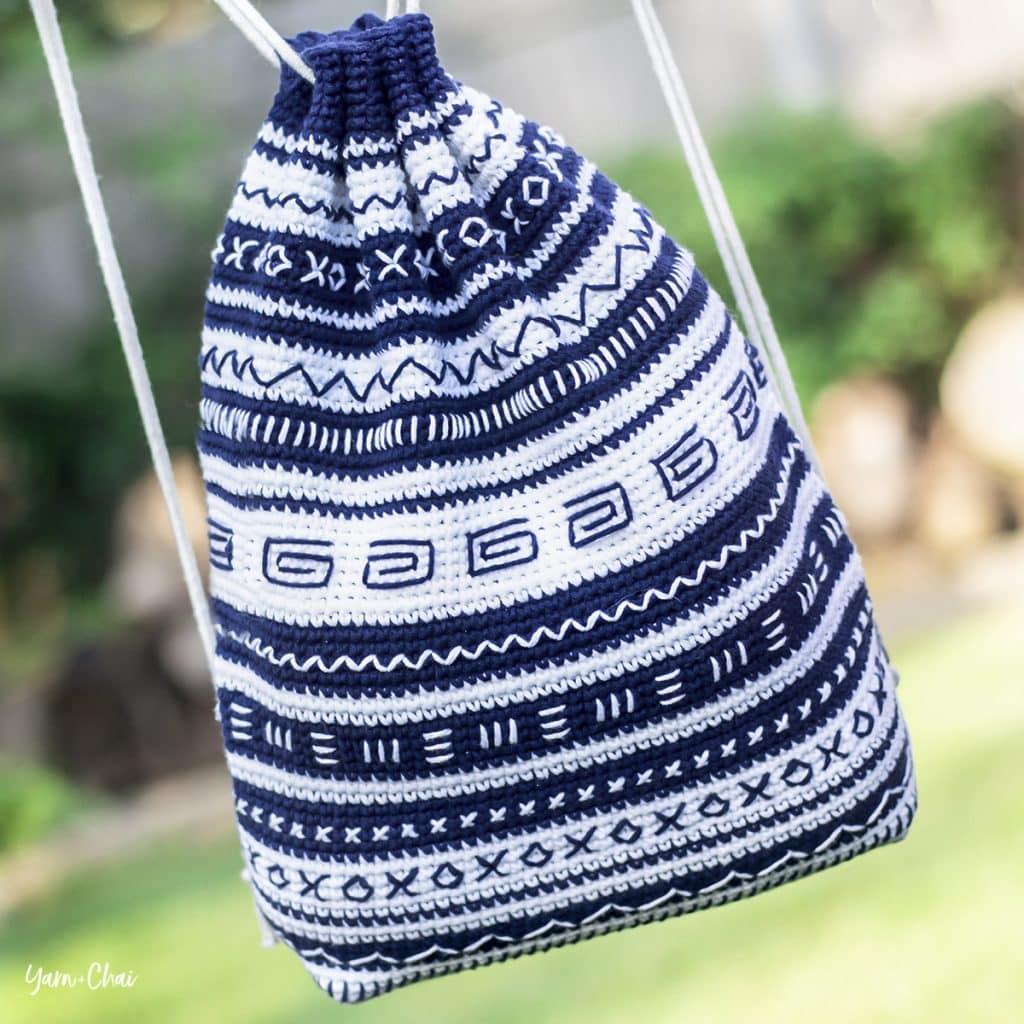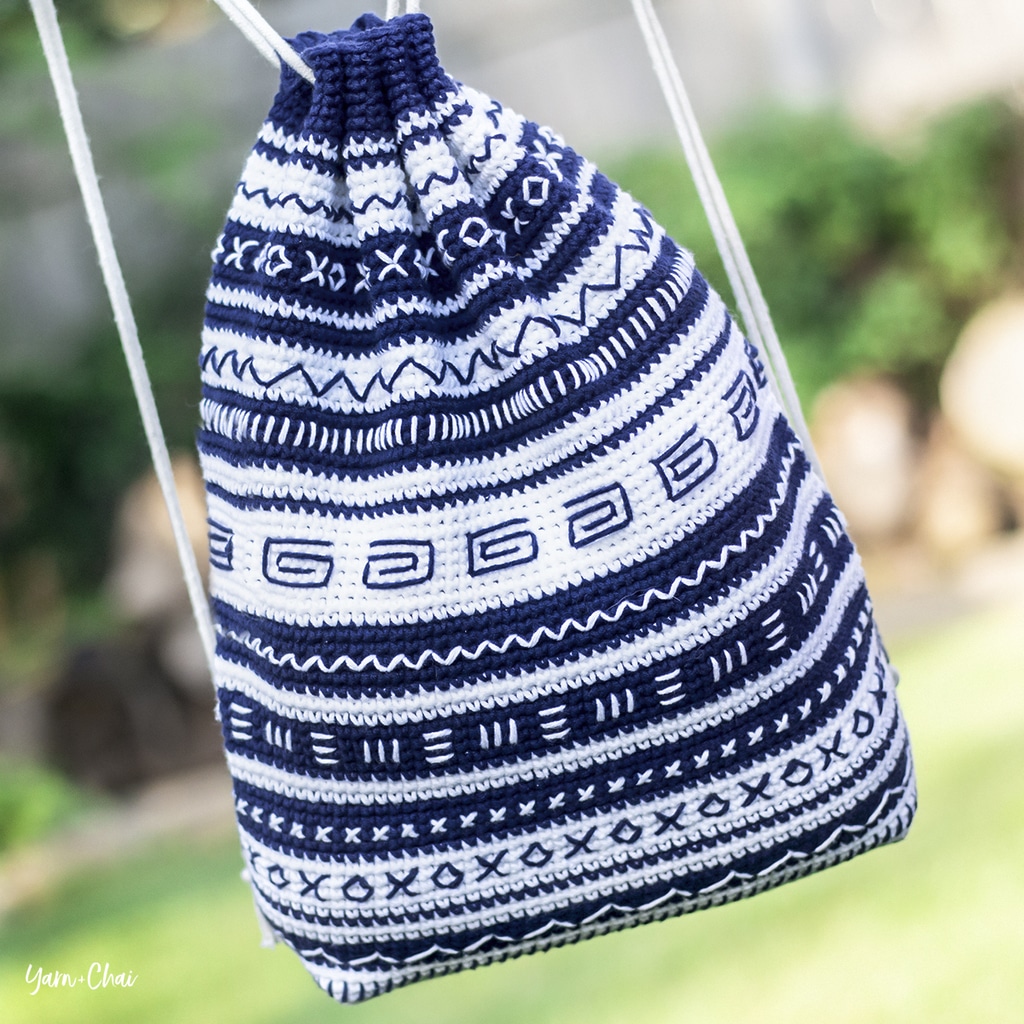 Mudcloth Crochet Backpack
Skill Level: Intermediate
Designer: Yarn & Chai
If you can single crochet you can make this crochet backpack! The beautiful mud cloth details are surfaced crochet on after the bag is complete and really add the extra wow to this cinch bag.
Get the easy bag pattern below to start crocheting you very own cinch closed backpack.
---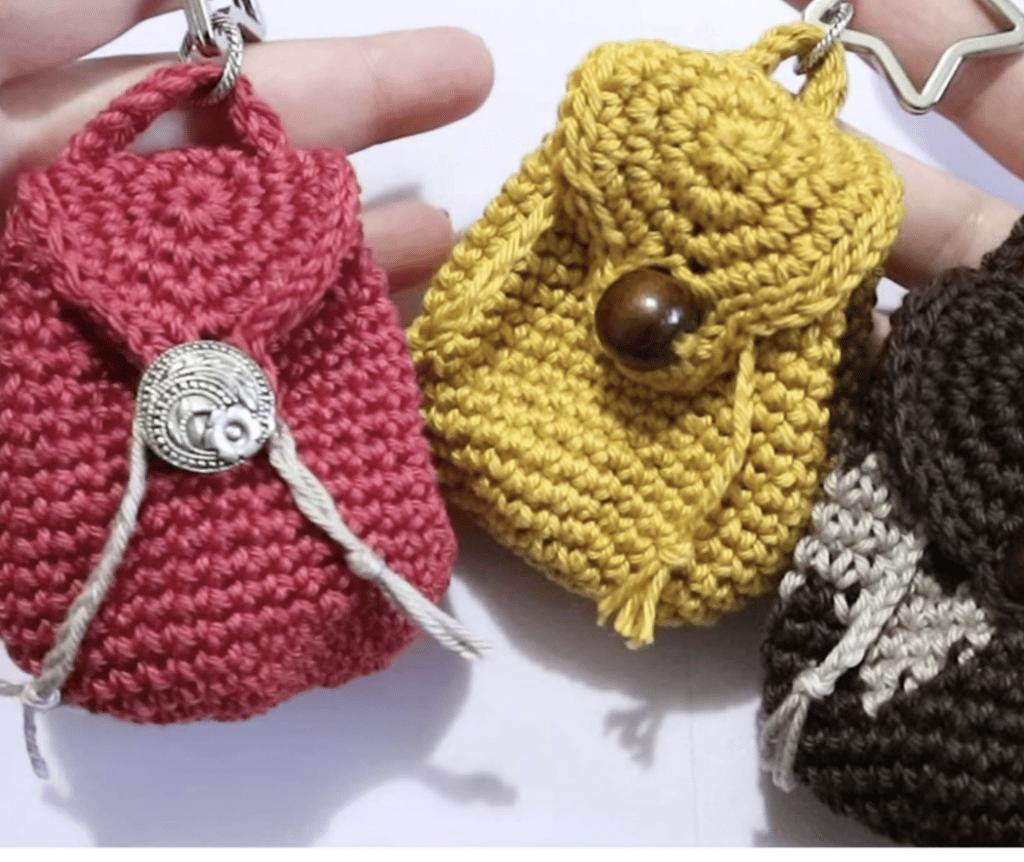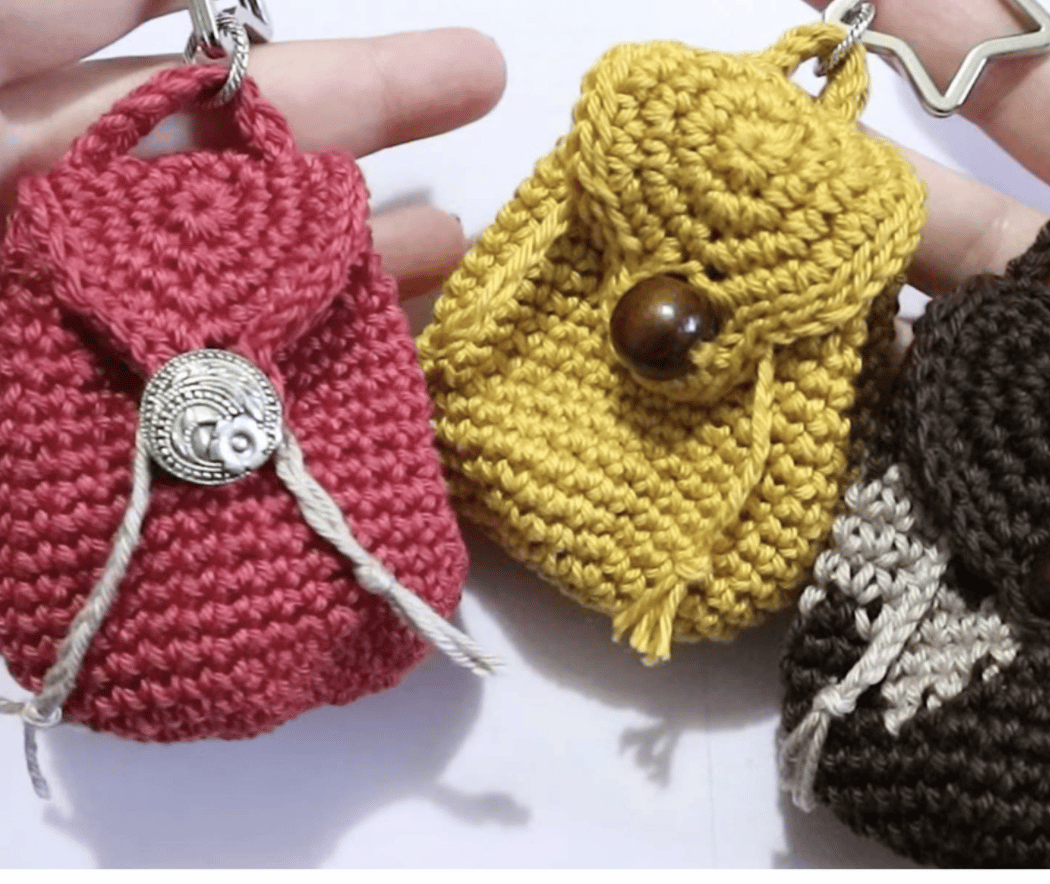 Mini Backpack Crochet Pattern
Skill Level: Intermediate
Designer: Mary J Handmade
These mini crochet backpacks are adorable, work up fast and makes a great gift to give. These small bags are perfect when you only have a bit of time to crochet but what to make something extra cute.
Follow along with the YouTube Video for this mini backpack to get started.
---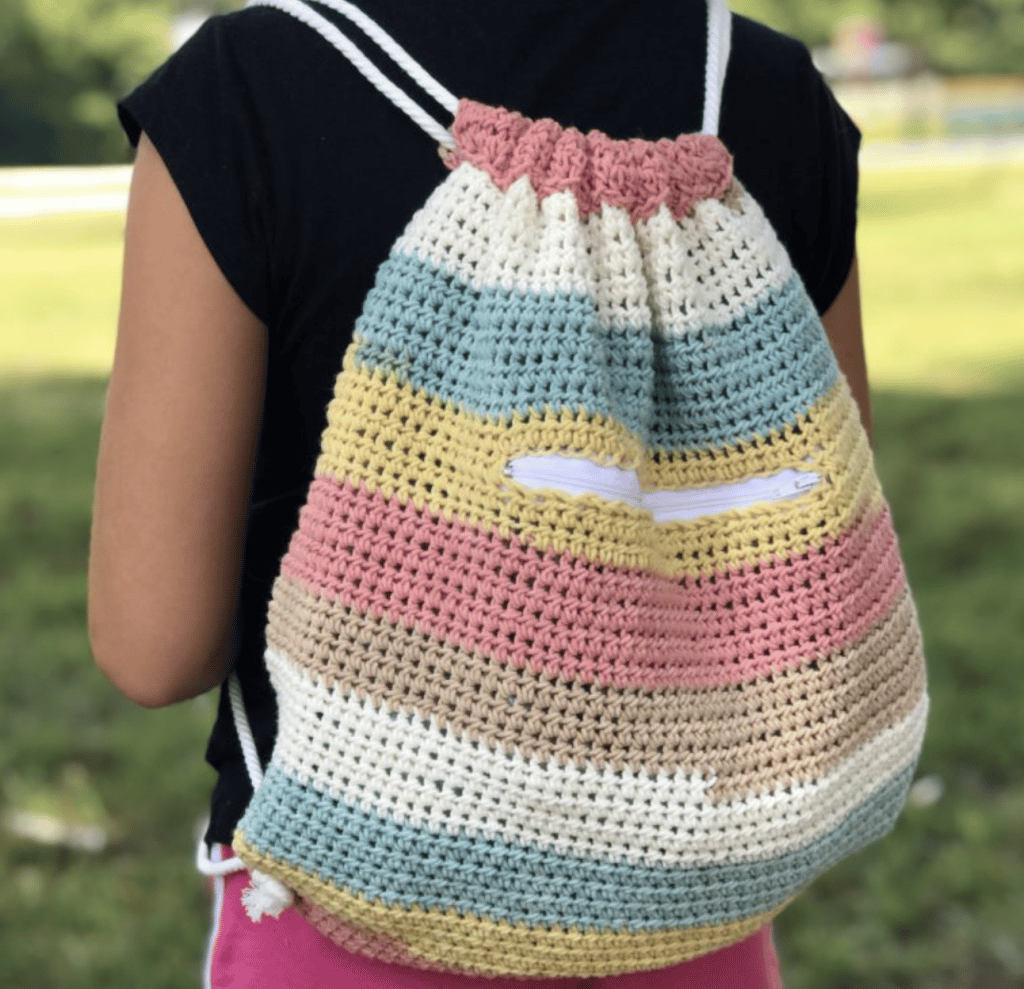 Drawstring Cinch Bag with Zipper
Skill Level: Intermediate
Designer: Crochet It Creations
This fun bag design has a few great features. It is lined, has a zipper and is made with eyelets, so It truly is a cinch sack backpack.
Follow along with the designer as she takes you through the process of creating this pretty crochet bag step-by-step.
---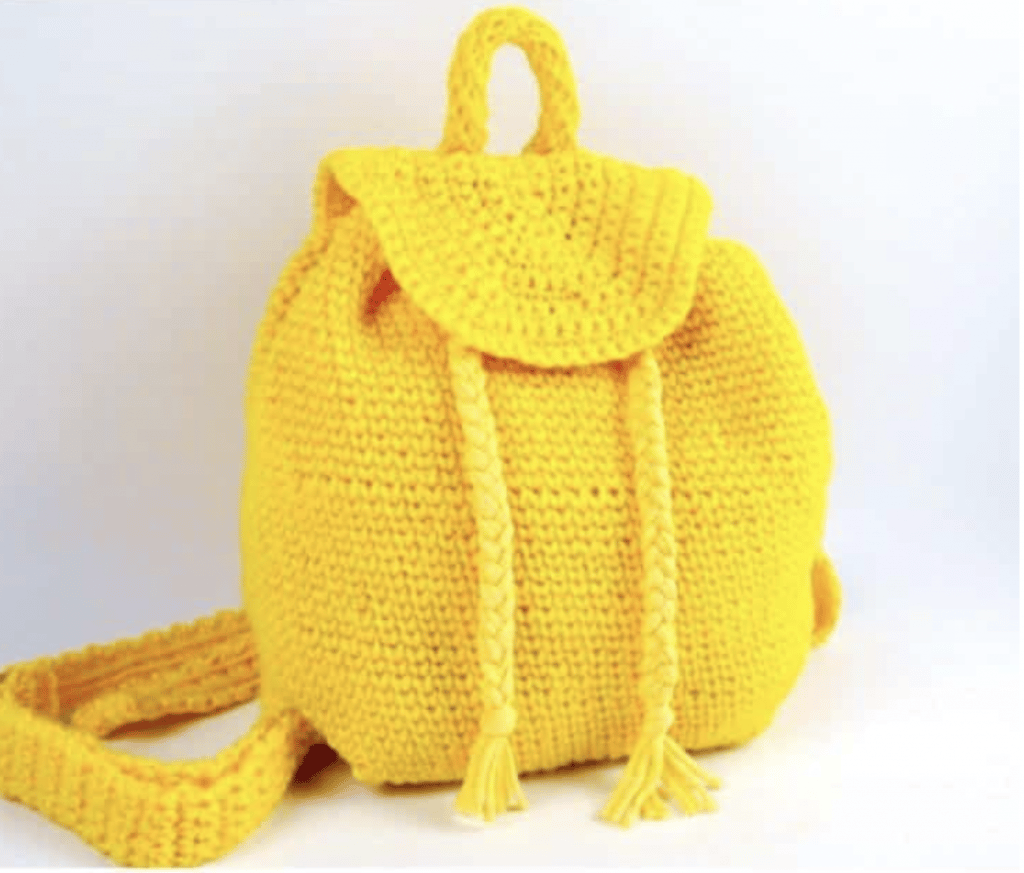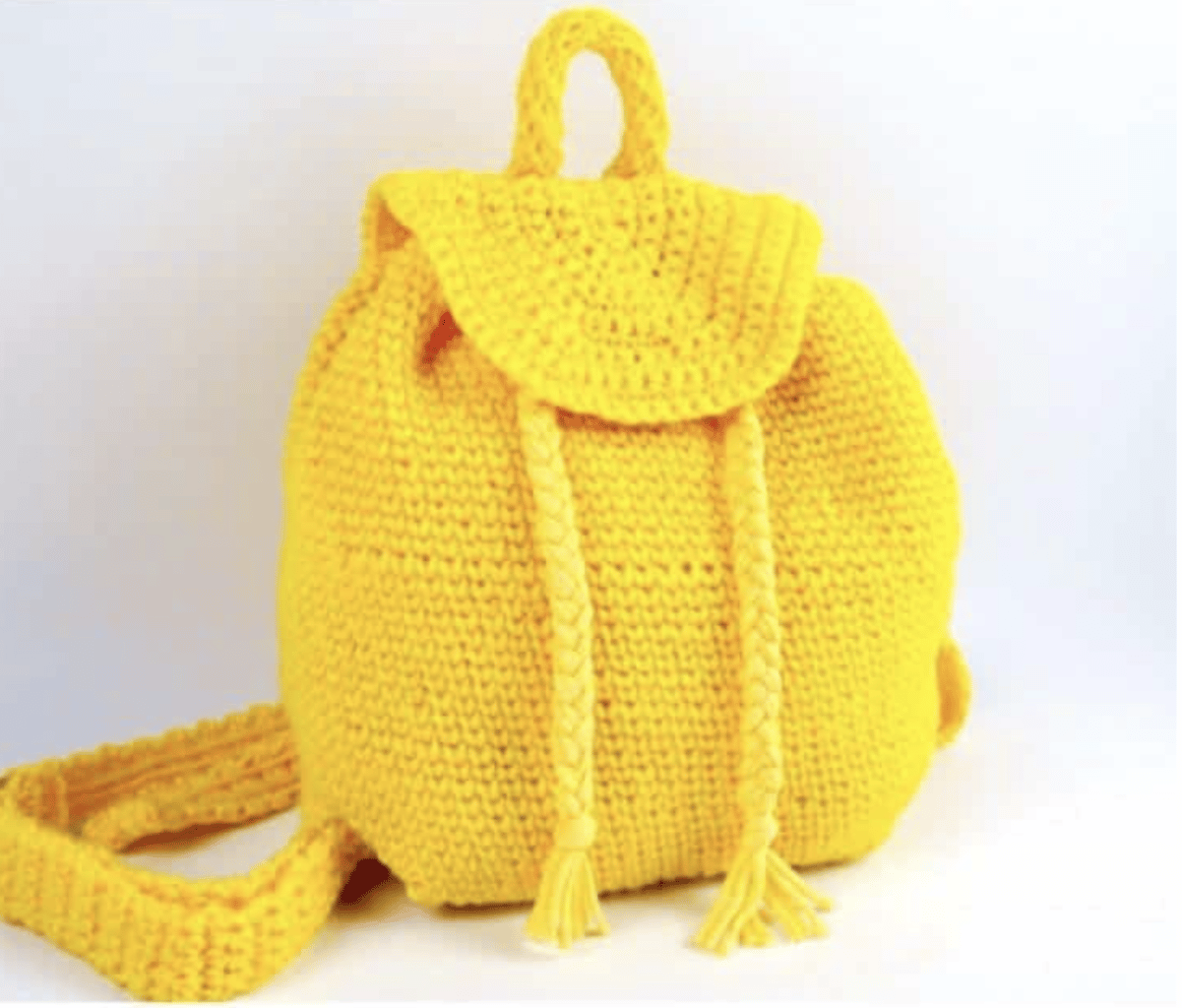 Crochet Backpack with Cords
Skill Level: Intermediate
Designer: Nicki's Homemade Crafts
If you have been wanting to learn how to crochet a littler backpack then this one is the bag you've been searching for. You can use this free crochet pattern to make a mini backpack that finishes up at about 10″x 9″.
You can make it yellow like the designer, so it is a perfect accessory bag for Summer. Ge the bag pattern below to get started.
---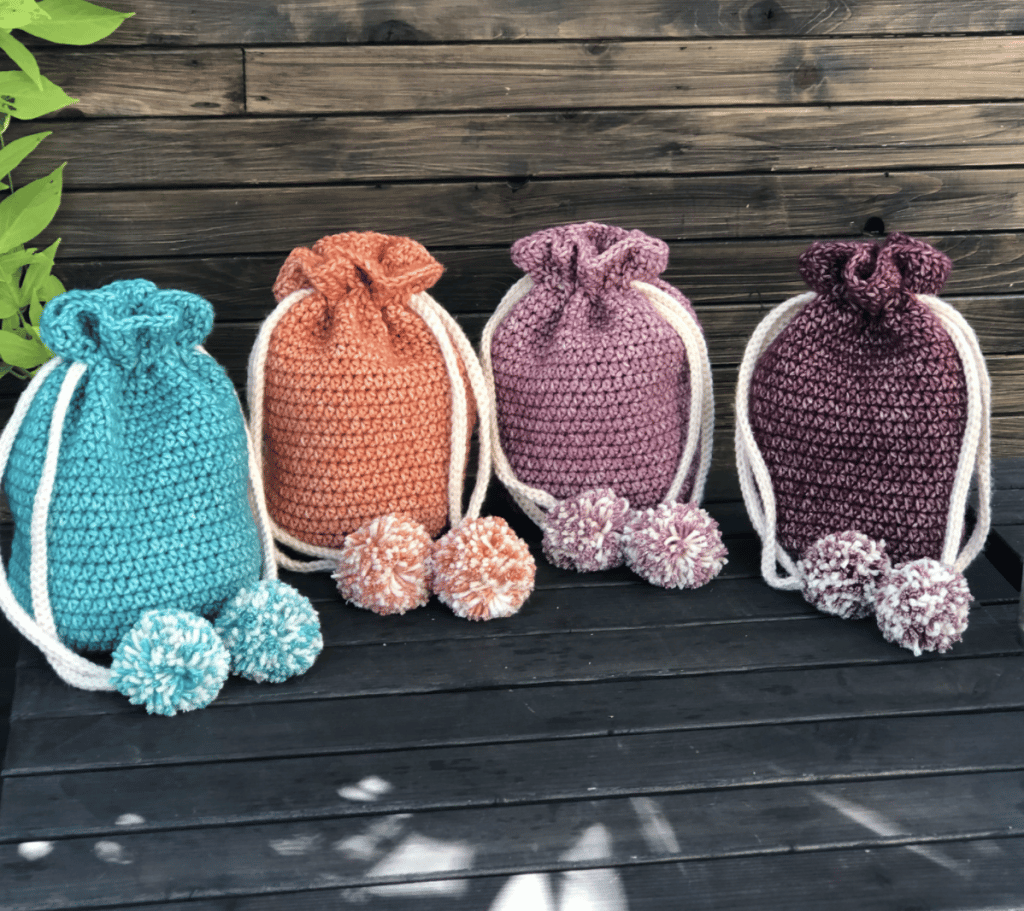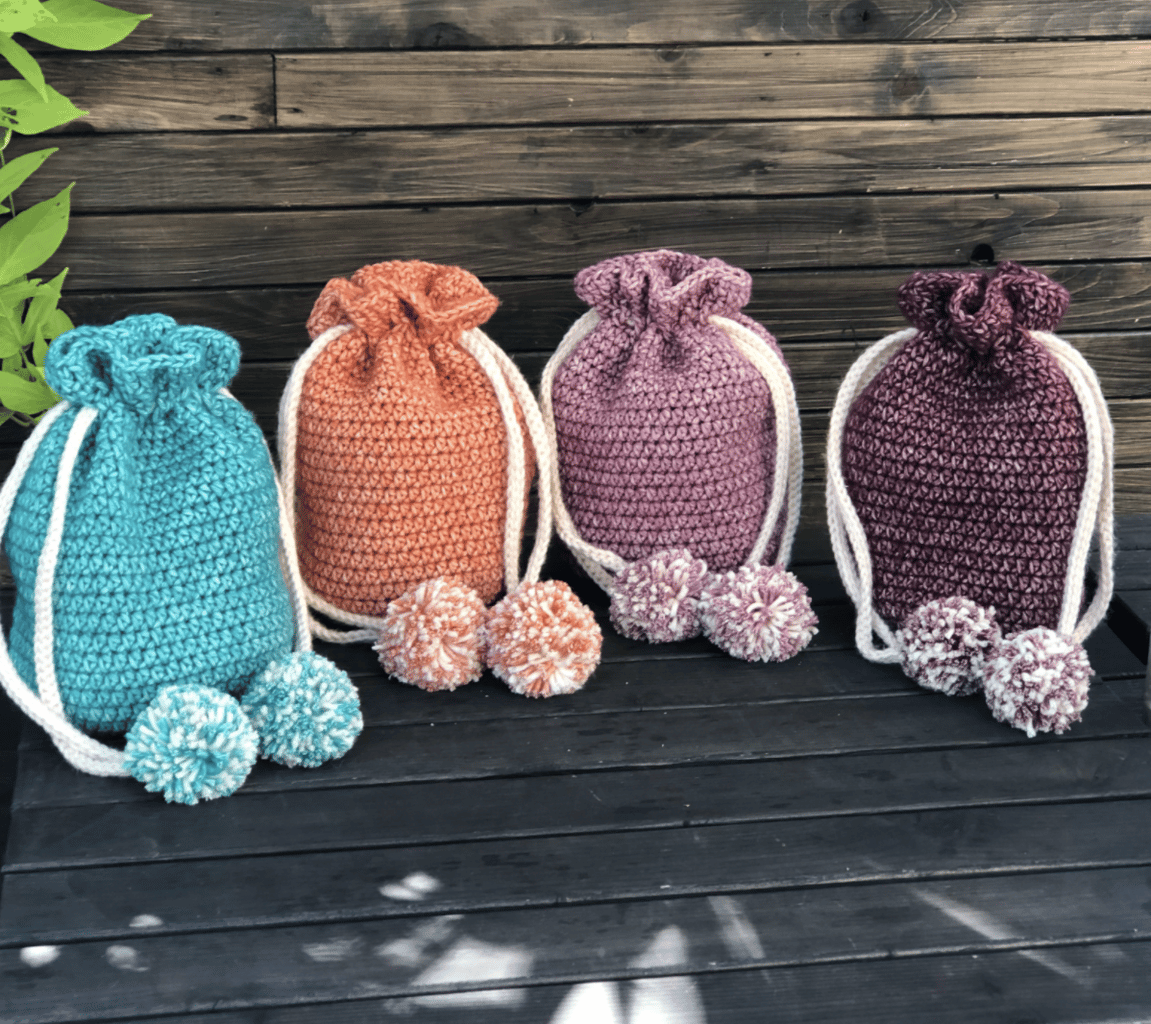 Drawstring Pouch with Poms
Skill Level: Easy
Designer: KnitCroAddict
This adorable pouch can be customized with any color and have added poms for a little extra fun. It uses simple stitches and is a beginner-friendly crochet bag to try.
You can wear this as a purse or as a backpack. Use the free bag pattern and video below to learn to make these modern crochet bags.
---
I hope you enjoyed this roundup of free crochet knapsack and backpack designs. If you have any questions about them, please contact the crochet designer with the questions about the bag you are making since they would be better able to help.
More Free Crochet Bag and Purse Patterns
Below are a free crochet bag and purse patterns that are here on Easy Crochet for you to try. If you make any, please be to sign up for our newsletter to get access to our exclusive Facebook Group to share you bag creations.