The Best Baby Yarn to Use for Crochet or Knit Projects
If you've never created a crochet or knit project for a baby before, there can be plenty of questions that pop up with first-timers. You need to consider everything from safety concerns, desirable yarn qualities, to total cost.
When choosing yarn for a baby project, it is important to consider the yarn's softness, durability, and washability. Babies have delicate skin, so a soft, gentle yarn is important for their comfort. Durability is also essential, as baby projects tend to get a lot of wear and tear. Finally, washability is also a significant factor, as baby projects are likely to get messy and will need to be washed frequently.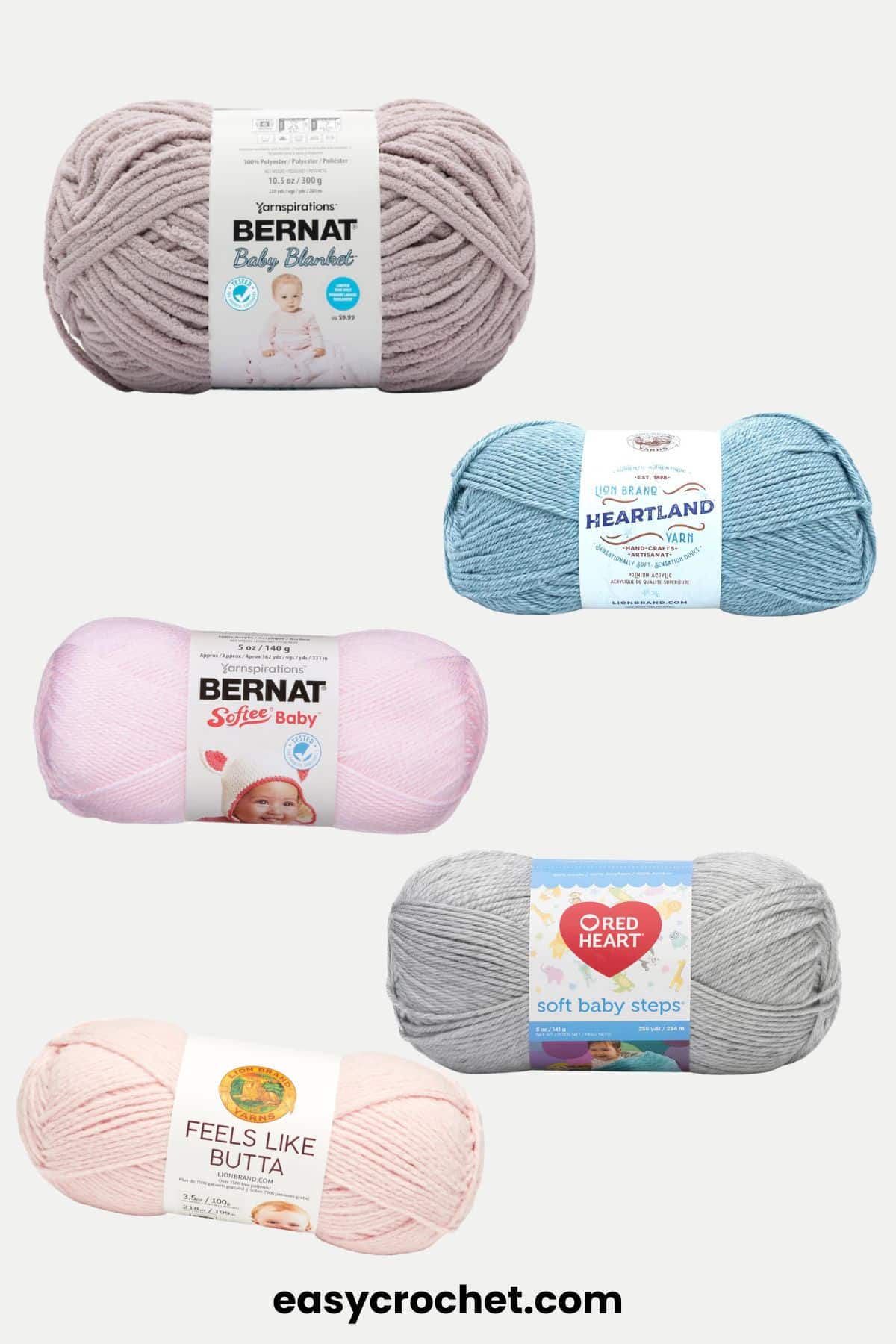 Yarn Qualities to Consider
There is much more to consider when selecting a yarn for your next crochet baby project than just the cost. We feel the yarn's durability, ease of care and fiber contents are much more critical factors.
While yes, cost can be a factor for some, we feel that if you are making a baby project that is meant to be cherished, then the actual cost won't be significant enough to change your mind. Whether that new blankie costs $10 or $30 to make, eventually that will mean nothing if it ends up being well-loved for years.
However, all three of the following factors below go hand-in-hand, and are much more important to follow when choosing the yarn you're going to use.
1. Durability
Durability is the number one factor when picking the best choice yarn for a baby blanket that will eventually become a lovey (blankie, etc).
That blanket will be dragged through everything imaginable, thrown up on, and washed and dried a million times.
The last thing you want is to create a blanket that is loved, but only lasts a year before falling apart.
Durability is a hard factor to quantify, though. There isn't a durability score on the yarn skein, but luckily, there are a few rules you can follow to get the most life out of your baby project.
Choosing an acrylic baby yarn that is at least worsted weight is a good start. Acrylic or polyester yarns will hold up best to frequent washings, and the thicker the yarn, the more plys there are to keep it held together.
2. Ease of care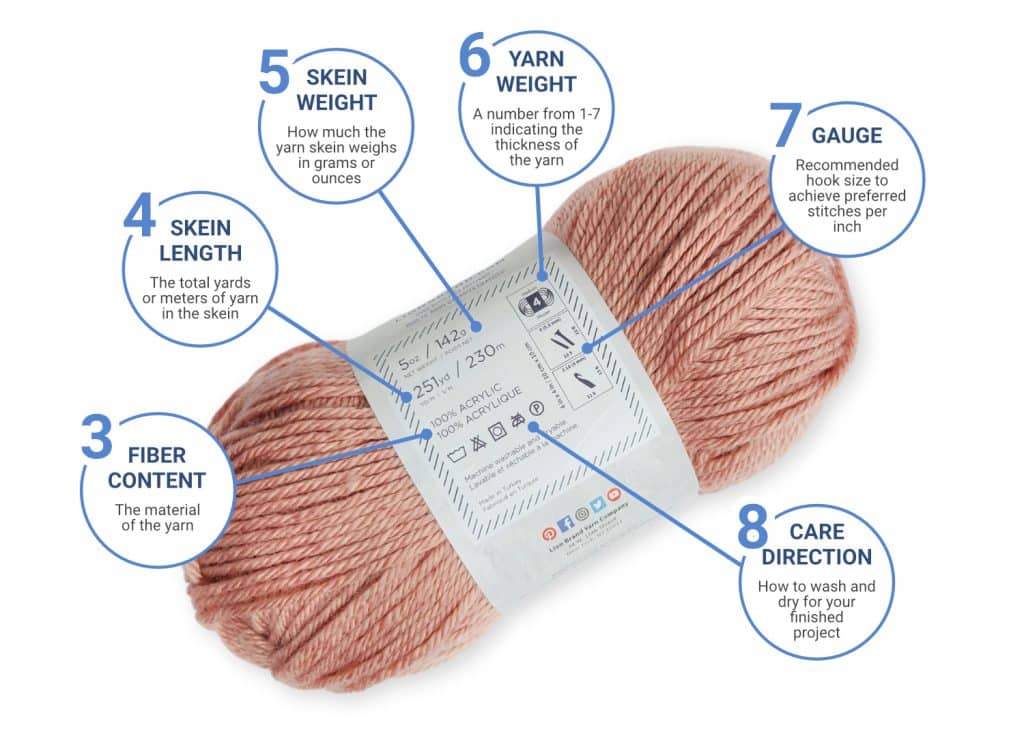 We are lucky here. How a specific yarn is meant to be washed and dried is listed right on that yarn's skein label. What you want to look for is baby yarn that can be washed and dried in just about any conditions.

| BAD | GOOD |
| --- | --- |
| Handwashing Only | Machine Washable |
| No tumble drying, or requiring low heat | Medium or High heat tumble drying allowed |
Yarn rated for high heat and machine washing, like acrylic or an acrylic blend, is best for this. If it's at least 75% cotton, acrylic, or polyester, it is safe to throw in the washing machine.
3. Fiber Content
If you have chosen a yarn because of its ease of care and durability, then the fiber type will simply take care of itself.
Yarns that are easily cared for will not be something like wool or alpaca. In fact, these two should be avoided completely when making baby blankets, hats, or scarves. Not only will they cost more, but they will not be as comfortable.
I'm going to sound like a broken record here, but an acrylic, polyester, or acrylic blend yarn will not only feel great against the skin, but it will hold up to daily use.
4. Season Appropriate
I feel this one is self-explanatory, but you need to consider the season the baby project will be used in as well.
Thicker yarn is a great choice for a warm baby beanie. Wool blends work best for baby sweaters. In the same vein, a super bulky yarn would not be good for a baby blanket since it will mostly get its use indoors. Yarn weight is an important component to consider when looking at the season the baby item will be used in.
Other Project Considerations
While these items aren't exactly related to the specific baby yarn that you'll use, there are a few other items that you should take into consideration when selecting your next crochet baby project.
1. Safety First
All frills, buttons, eyes should be avoided when crocheting an item for a baby. Instead, you should find ways to customize a project that doesn't require the use of these forbidden items.
Use Closed Borders
Baby blanket borders shouldn't have loose pieces of yarn that a baby can (and will) chew on. So because of this, frills are a no-no when designing your next baby blanket. Instead, choose a closed border pattern that doesn't leave any loose yarn hanging off the edge.
There are countless different borders that can be added to baby blankets, that are both stylish and safe. Just don't use one that has frills on it. My favorite would be the ribbing border, but a shell or picot edging would work wonderfully as well.
No Eyes or Buttons
Anything hard that can come off a crochet project that the baby can accidentally swallow or choke on should be absolutely avoided.
Don't simply trust in your ability to sew correctly a button or hard eye on to your crochet project. Inevitably — through either continuous washing or hard use — there is a good chance that the button will fall off.
Remember, Murphy's Law states that if it can happen, it will.
As an alternative, use black thread to create an eye on that doll, or skip that decorative button to your baby hat. The only time buttons are appropriate is when you're making a baby sweater, but even then – I'd still avoid them unless absolutely necessary.
2. Choose Appropriate Projects
Special precautions need to be taken when crocheting a scarf for a baby.
There is a chance the child can get wrapped up in the scarf and strangle himself/herself. A long scarf can also become a choking hazard, especially as they run around. So while scarves might be cute on kids, it might be better to opt for a shorter scarf that is not wrapped around their neck. Infinity scarves should not be worn on babies as well.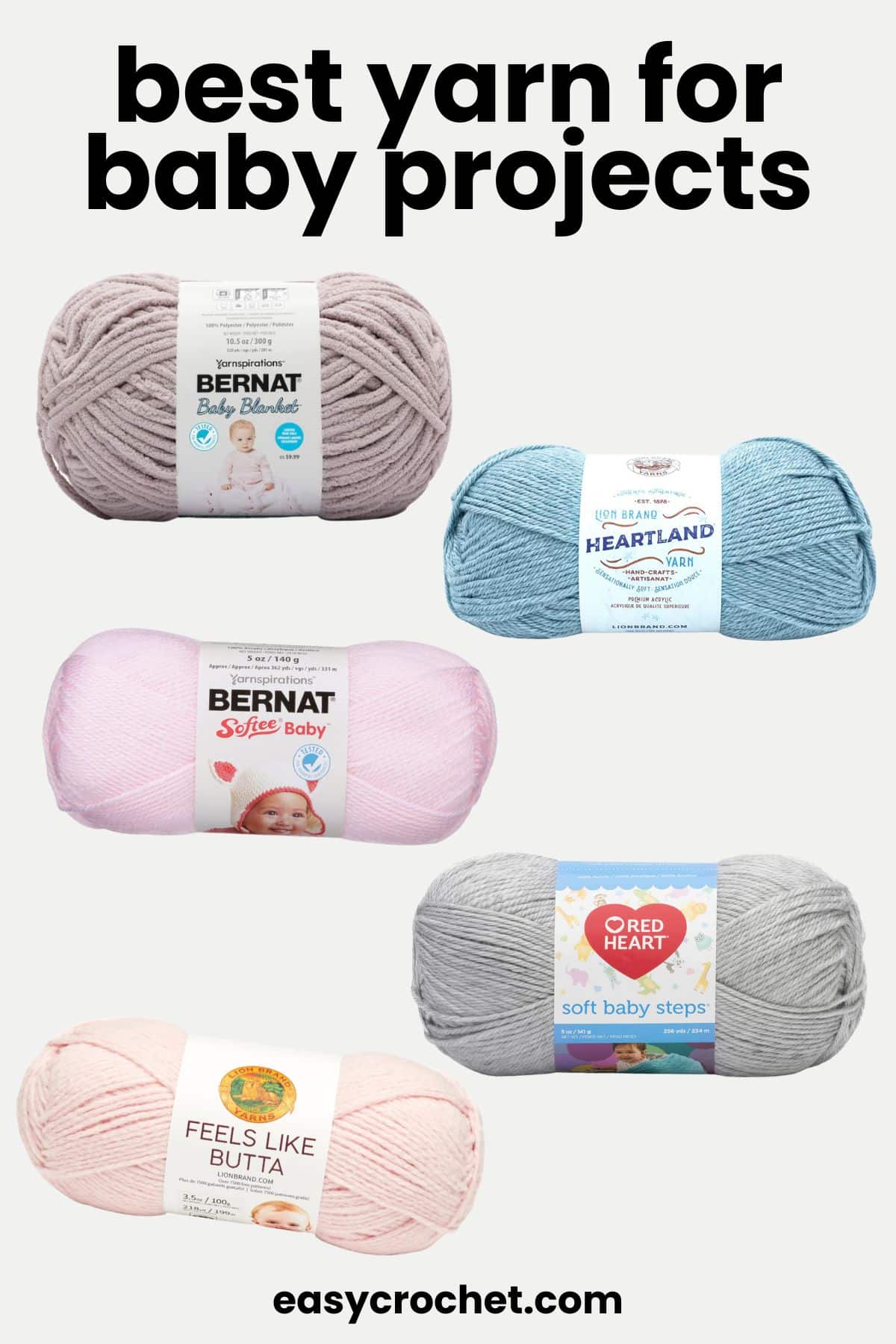 What is the Best Baby Yarn?
An acrylic, polyester or cotton-acrylic blend yarn comes out on top for us. This versatile fiber is durable, is machine washable (and dryable), and feels great against your skin.
Favorite Baby Yarns
Lion brand and Bernat baby yarns are some of my most favorite. They are affordable, always available, and fit all the qualities I listed above. All of these baby yarns are found online, in local art supplies stores like Michaels, and in big box stores like Walmart.
Here is a list of our favorite yarns for baby that can be used for just about any crochet baby project:
Bernat Baby Blanket Yarn
Lion Brand Baby Soft Yarn
Red Heart Soft Yarn
Bernat Softee Baby Yarn
Lion Brand Feels Like Butta
Red Heart Soft Baby Steps
Lion Brand Heartland Yarn
Plymouth Yarn Dreambaby DK
Each one of these yarns has several colorways that work perfectly for baby blankets for any gender. All shades of pinks, greens, yellows, cream and baby blue are all easily available.
Baby Blanket
This yarn is made by Bernat, and is a Weight 6 – Super Bulky yarn.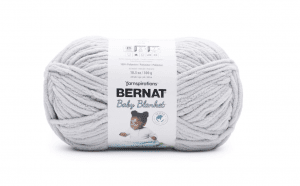 Buy Now
Patterns Using This Yarn →
Baby Soft
This yarn is made by Lion Brand, and is a Weight 3 – Light yarn.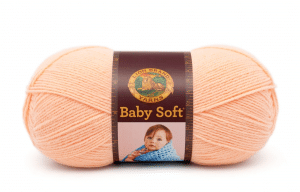 Fiber: Solids/Prints: 60% Acrylic, 40% Nylon Pomp: 62% Acrylic, 27% Nylon, 11% Rayon
Yardage: 459 yards (367 yards in prints/pomp); 420 meters (335 meters in prints/pomp)
Hook: 4 mm (G-6)
Substitute:
Buy Now
Patterns Using This Yarn →
Red Heart Soft
This yarn is made by Red Heart, and is a Weight 4 – Medium yarn.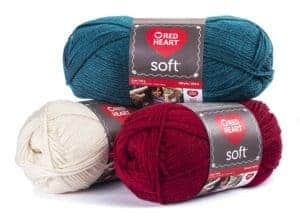 Buy Now
Patterns Using This Yarn →
Softee Baby
This yarn is made by Bernat, and is a Weight 3 – Light yarn.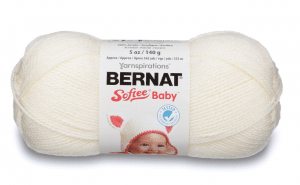 Fiber: 100% Acrylic
Yardage: Ball Size Solids: 140g / 5 oz, 331 meters / 362 yards Ball Size Ombres: 120g / 4.25 oz, 283 meters / 310 yards
Hook: 4 mm (G-6)
Substitute: Premier Everyday DK
Buy Now
Patterns Using This Yarn →
Feels Like Butta
This yarn is made by Lion Brand, and is a Weight 4 – Medium yarn.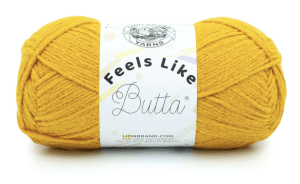 Buy Now
Patterns Using This Yarn →
Soft Baby Steps
This yarn is made by Red Heart, and is a Weight 4 – Medium yarn.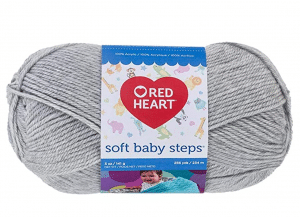 Buy Now
Patterns Using This Yarn →
Heartland
This yarn is made by Lion Brand, and is a Weight 4 – Medium yarn.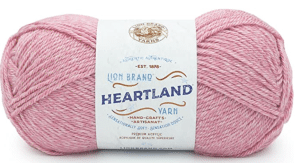 Buy Now
Patterns Using This Yarn →
Dreambaby DK
This yarn is made by Plymouth Yarn, and is a Weight 3 – Light yarn.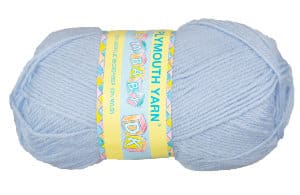 Buy Now
Patterns Using This Yarn →
Free Baby Crochet Patterns
We have an extensive list of free crochet patterns for just about any baby project like hats and booties. However, our specialty are baby blankets, and we have over 60 free patterns available.