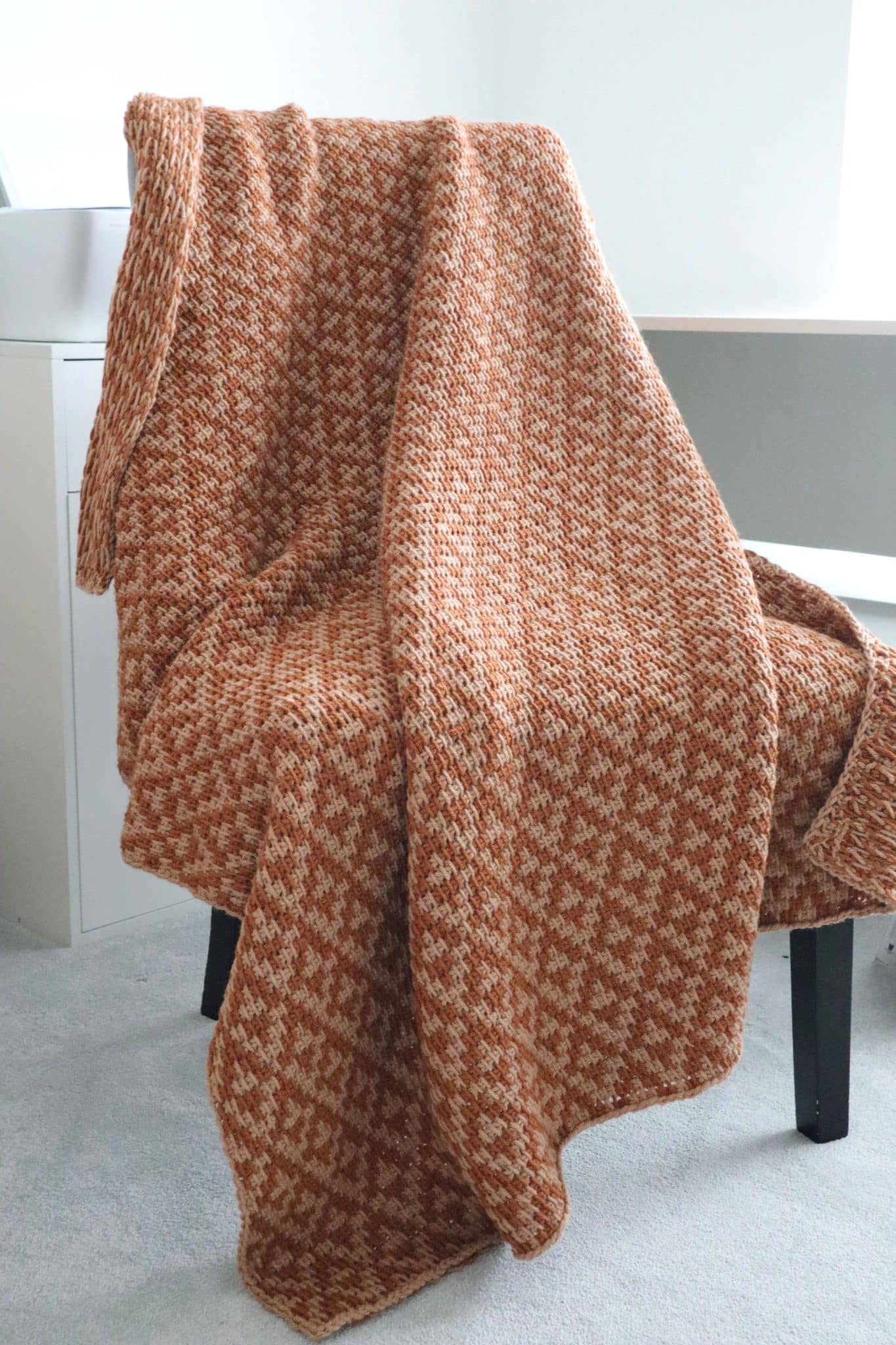 The Melissa Throw is a great project to take your Tunisian crochet colourwork skills up a notch! This is a large project that allows you to master changing colours whilst keeping your gauge even, resulting in an amazingly looking piece of home décor that is to be cherished for years to come.
To make this throw, you will learn or would have learnt these skills and techniques:
Chain, Tunisian crochet technique (alternating forward and return passes), Tunisian simple stitch (tss), Tunisian crochet colourwork, Tunisian simple stitch bind-off, blocking.
Similar worsted weight yarns may be substituted; please check gauge.
Number of loops on hook equals number of sts for row counting after Return Pass.
This crochet pattern and image are property of Exquisite Crochet UK.