Minty Al Fresco Dining Set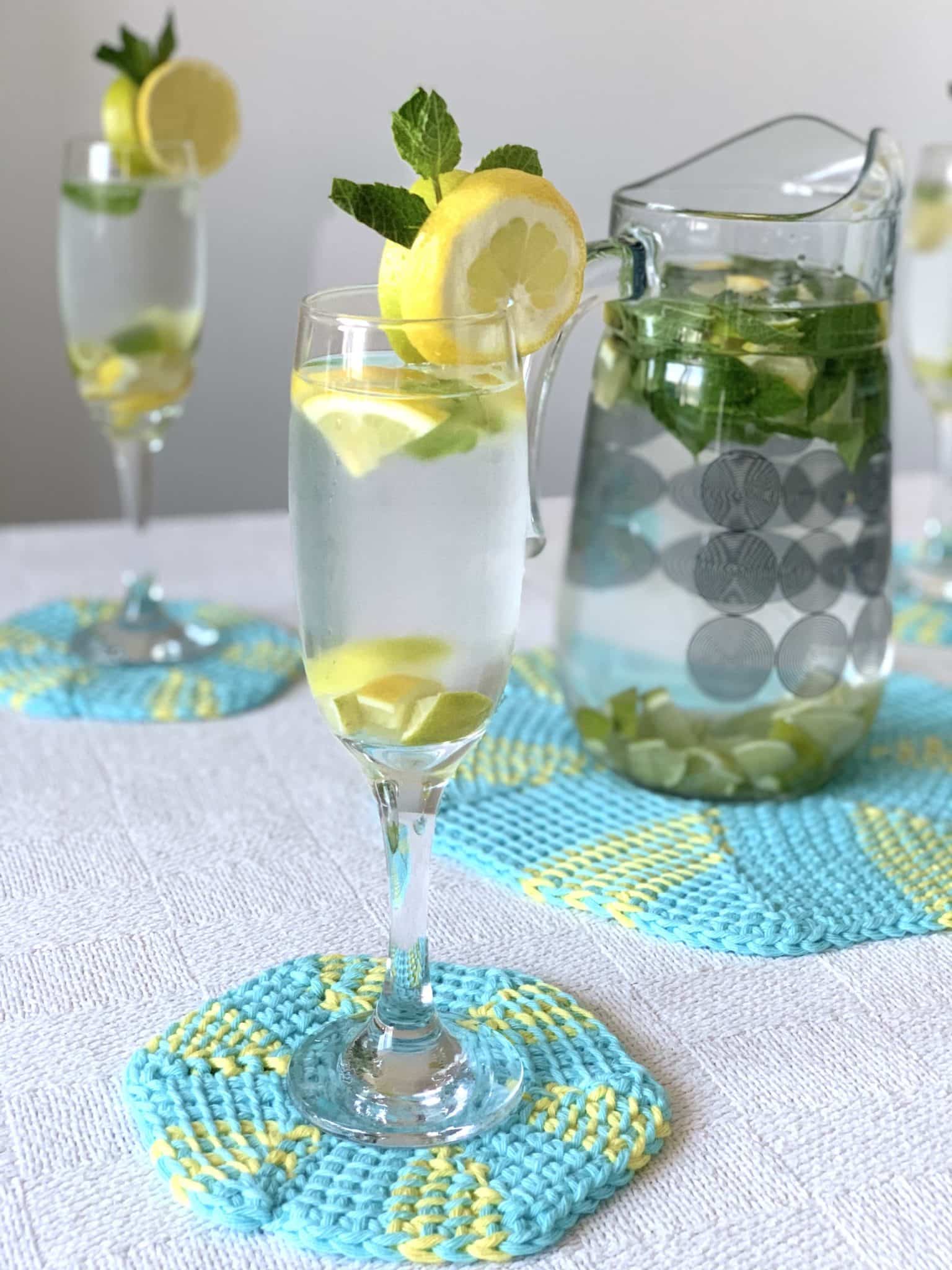 The Al Fresco Dining Set is the perfect accessory to decorate your table for your outdoor dining during summer months and beyond. The vibrant colours are reminiscent of turquoise blue seashores with golden sand; they bring back cherished memories of joyous, carefree holidays, that were once lived but remembered forever.
The set is worked using Tunisian crochet technique and consists of four coasters and four placemats.
The Set is worked flat, RS facing from right to left, and assembled using the whip stitch along the first row of the first triangular segment and ESs of the last triangular segment.
Both coasters and placemats consist of 6 identical segments worked in a round. Individual segments are created by decreasing by one stitch each row from the starting number of stitches (loops) to 3 stitches (loops). Stitches are then picked up along the edge of the previous segment to the starting number of stitches (loops). Adding segments in this manner eventually creates a circular pattern with a small hole in the middle that can be closed off when seaming the circles at the end.
Complimentary colour is added on return pass of row 4 in coasters and row 7 in placemats and alternated with the main colour for 4 and 6 rows, respectively.
This crochet pattern and image are property of Exquisite Crochet UK.