Free Crochet Baby Blanket Patterns
If you are looking for some beginner-friendly baby blankets to crochet, then this list of free crochet patterns for babies might be it!
Read on down to find a list of 7 free crochet baby blankets that are perfect as gifts for little ones!
If you want even more free patterns, I can help! Explore our collection of free crochet blankets for more blanket inspiration.
I can't wait for you to look through these blankets which all use basic stitches! Have fun exploring this list!
Happy Crocheting!
Ready to Make a Crocheted Baby Blanket?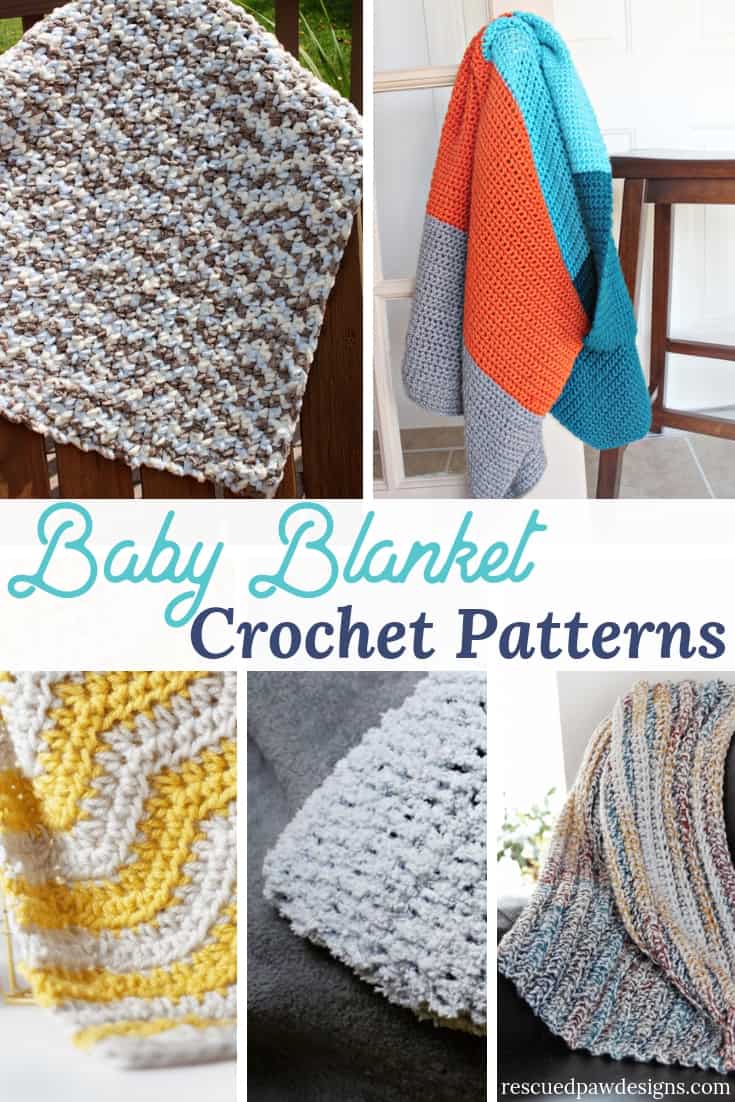 I will teach you about some basic techniques, the best crochet stitches, yarns and more when learning how to crochet a baby blanket!
Keep on reading down to learn all about baby blankets and get the free patterns below!
What Crochet Stitch Should I Use for a Baby Blanket?
When looking for a crochet pattern for baby blankets, the first thing that you should look for is what stitches are in the design.
Most baby blankets, in my opinion, need to use simple stitches or be made with a single stitch so little fingers can't slip through the stitches.
I recommend the single crochet, half double crochet, or even a double crochet stitch. I will have a few basic stitch baby blankets listed below so you can pick your favorite!
I'll link up a few crochet stitch videos below so you can decide for yourself and pick one at your skill level. Watch now.
The Best Yarn to Use for Baby Blankets
Another thing to keep an eye out for when crocheting a baby blanket is what type of yarn is in the crochet pattern. I prefer to use acrylic yarn because that way, it is durable and washable. Also, I suggest staying away from wool for these baby blankets because a little one's skin can be sensitive.
Even if a pattern calls for wool, it is easy to substitute out with something that will be gentler against a newborn's skin. I suggest any yarn that is cozy and soft as a must use when making a baby's blanket. It is also good to consider the yarn weight when looking for the perfect yarn.
A bulky six yarn works up fast but is thicker and heavier than a worsted weight. I prefer the bulky yarn blankets since I live in PA and it is cold for a lot of the year.
Have a look at Bernat Baby Blanket Yarns I LOVE and ones you're going to want to use on your next crocheted baby blanket! You can make your blankets in a solid color or mix it up with stripes!
Ready to Get Started on Some Easy Crochet Baby Blankets?
I can't wait for you to take a look at this list! There are some patterns with basic stitches and others that use different weights of yarn! I can't wait for you to find one you'll love!
Scroll on down to find a fun roundup of 7 crochet baby blanket patterns and get started today on your next blanket project!
Happy Baby Blanket Crocheting Friends!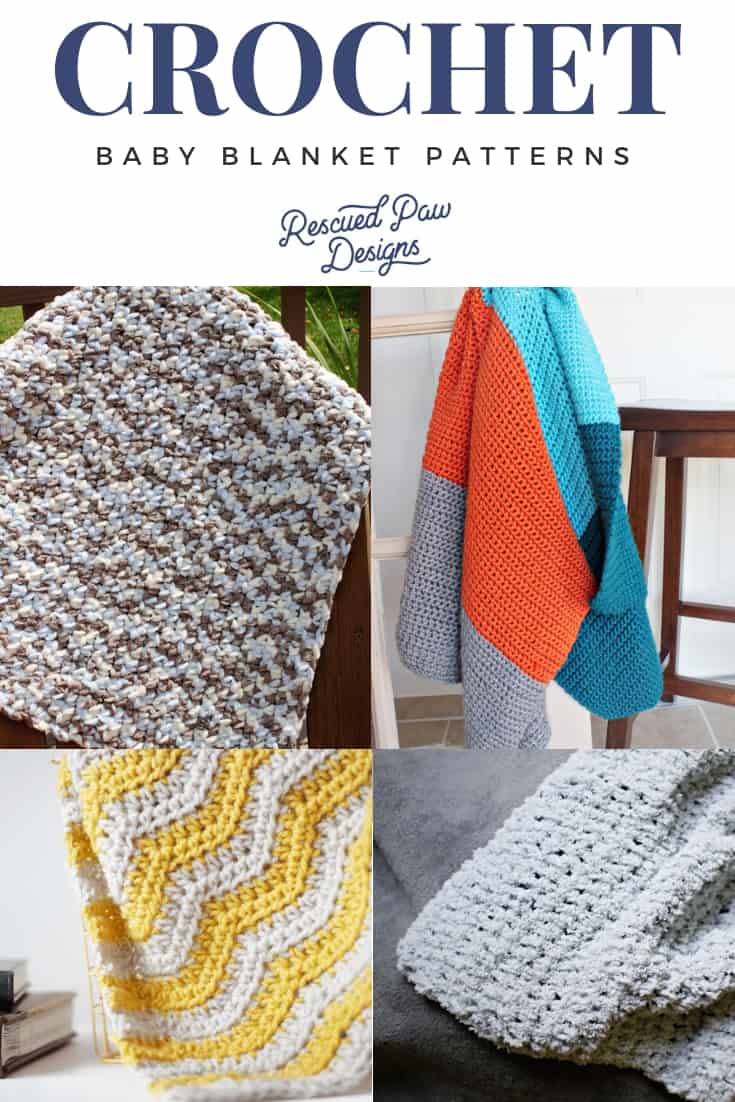 7 Free and Easy Crochet Baby Blanket Patterns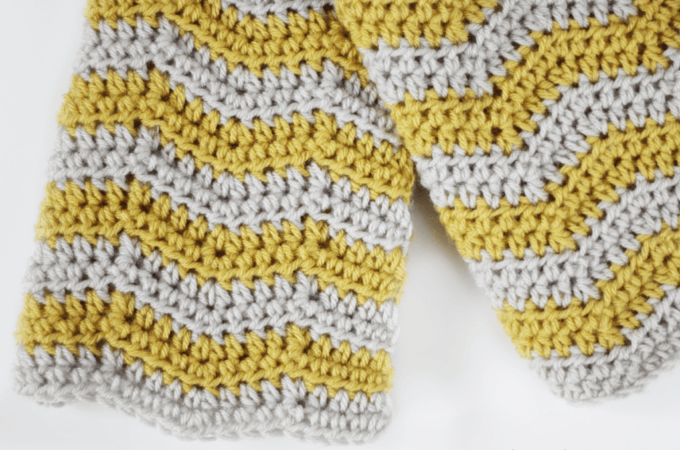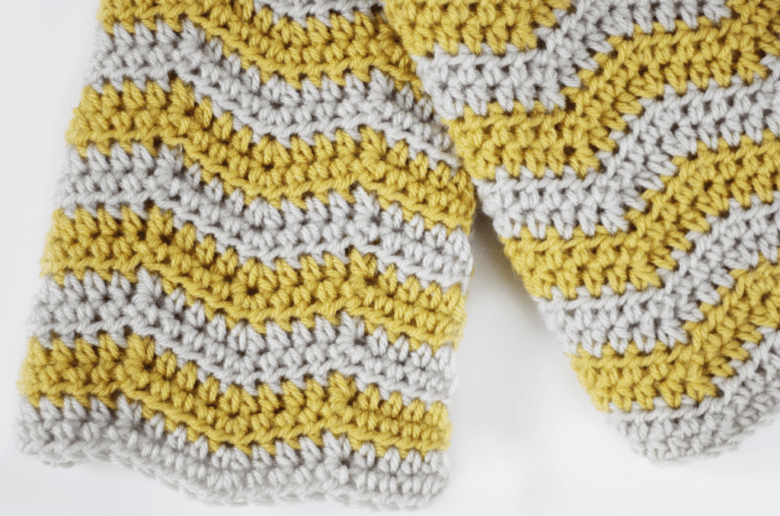 This ripple baby blanket pattern uses just one stitch and is easily customized. This blanket would also look incredible in only one solid color too! View this pattern
---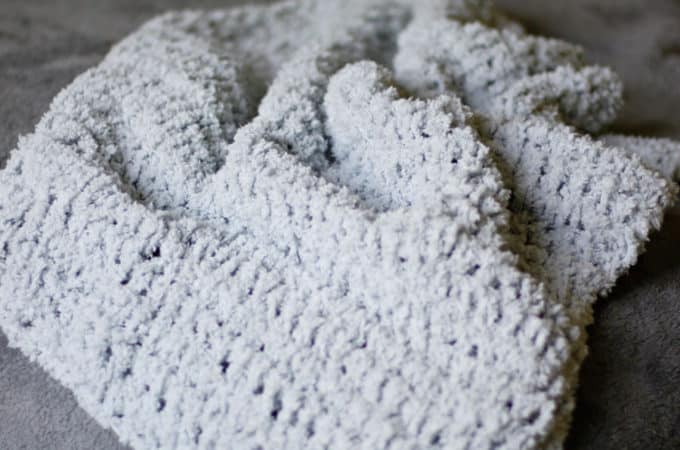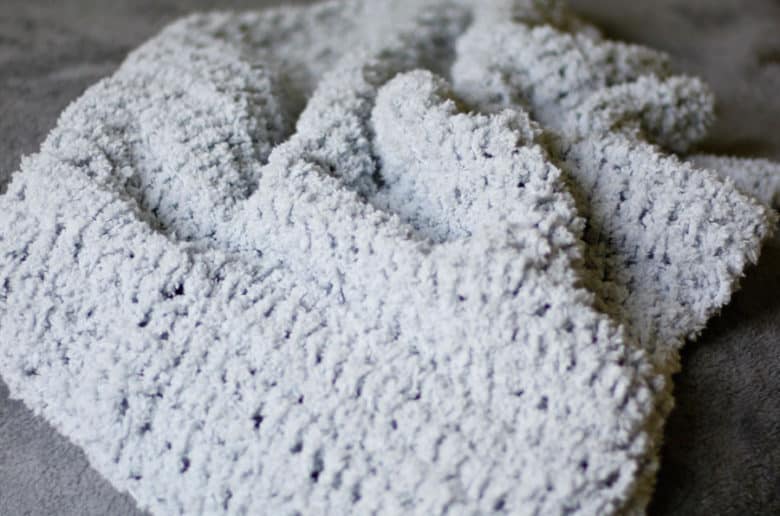 This extra soft crochet baby blanket pattern would make the perfect baby shower gift and is one of the most straightforward DIY projects to make! View this pattern
---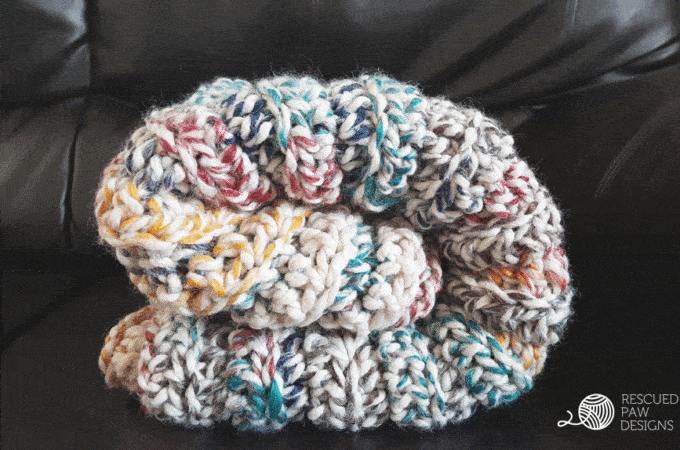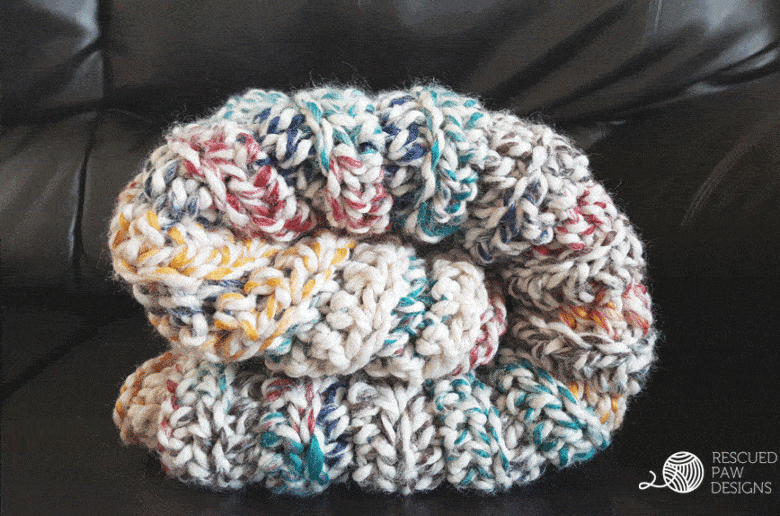 You can use the free chunky crochet baby blanket pattern to make a cozy crochet baby blanket in just a few evenings! (comes in 5 sizes too!) This one makes a great gift also, ask my mom! View this pattern
---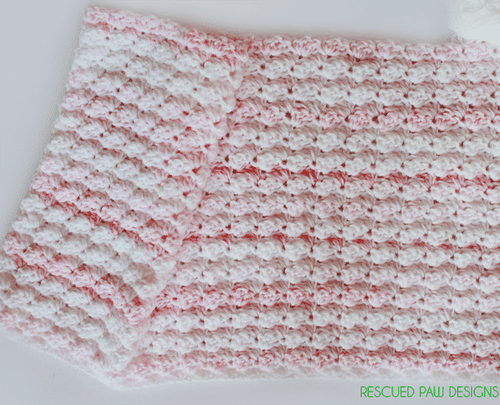 In need of a quick baby shower gift or blanket, then this blanket stitch crochet blanket will be the perfect go-to project for baby! It also happens to look great in any color! View this pattern
---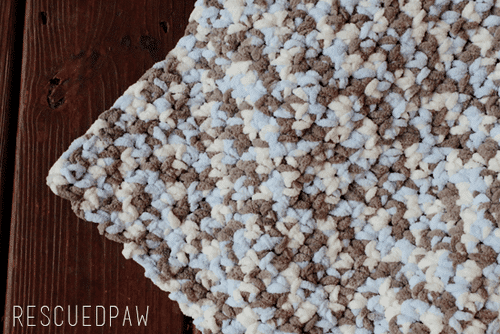 Are you looking for a chunky & straightforward crochet baby blanket pattern? This simple pattern uses just one mega bundle of soft yarn and one single stitch, which is excellent for beginners. View this pattern

---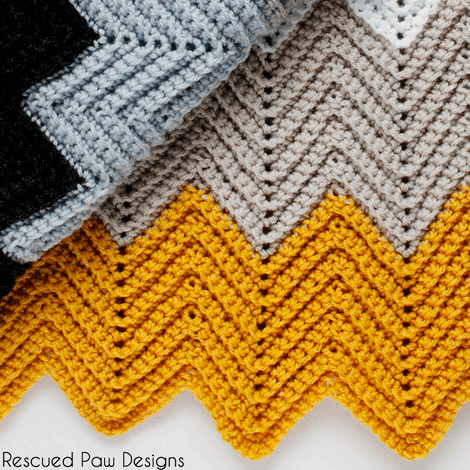 This cozy crochet chevron baby blanket consists of 7 different colors, color blocked in a unique chevron pattern and then worked in the back loops only! You'll love creating this awesome looking blanket! View this pattern
---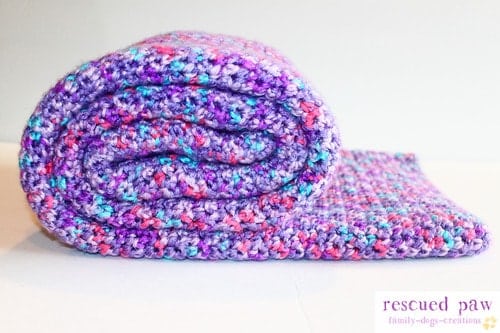 This baby blanket crochet pattern is simple, uses one stitch, and is perfect for beginners! If you can single crochet (sc), then you can make this blanket. If you'd like a video tutorial of the sc stitch, I have that too! View this pattern
---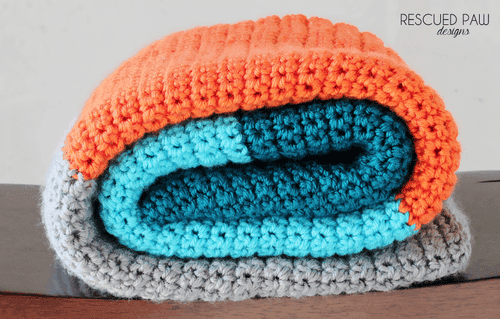 This Simple Color Blocked Crochet Blanket Pattern is the perfect beginner-friendly baby blanket project & tutorial to tackle. View this pattern
---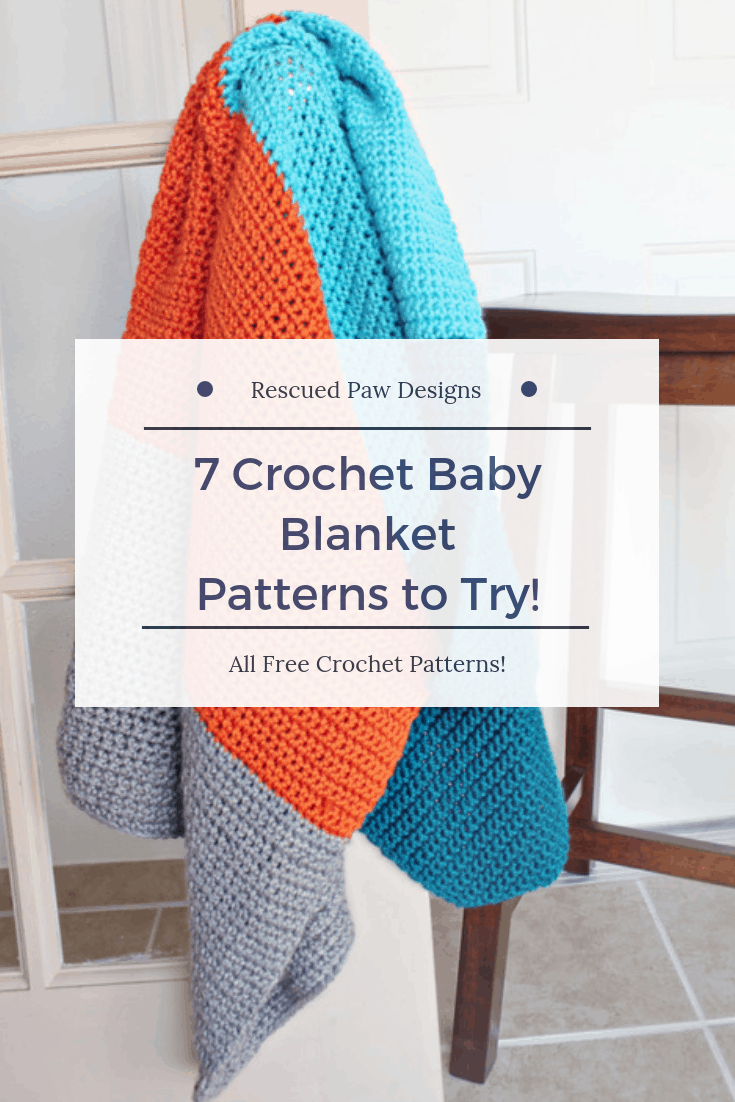 Share Your Finished Baby Blanket With Easy Crochet
That is it for my fun list of free crochet baby blanket patterns! Please let me know which one is your favorite and if you do decide to make one show it off in our Easy Crochet Crochet Club Facebook Group!