Cute Tiger Crochet Pattern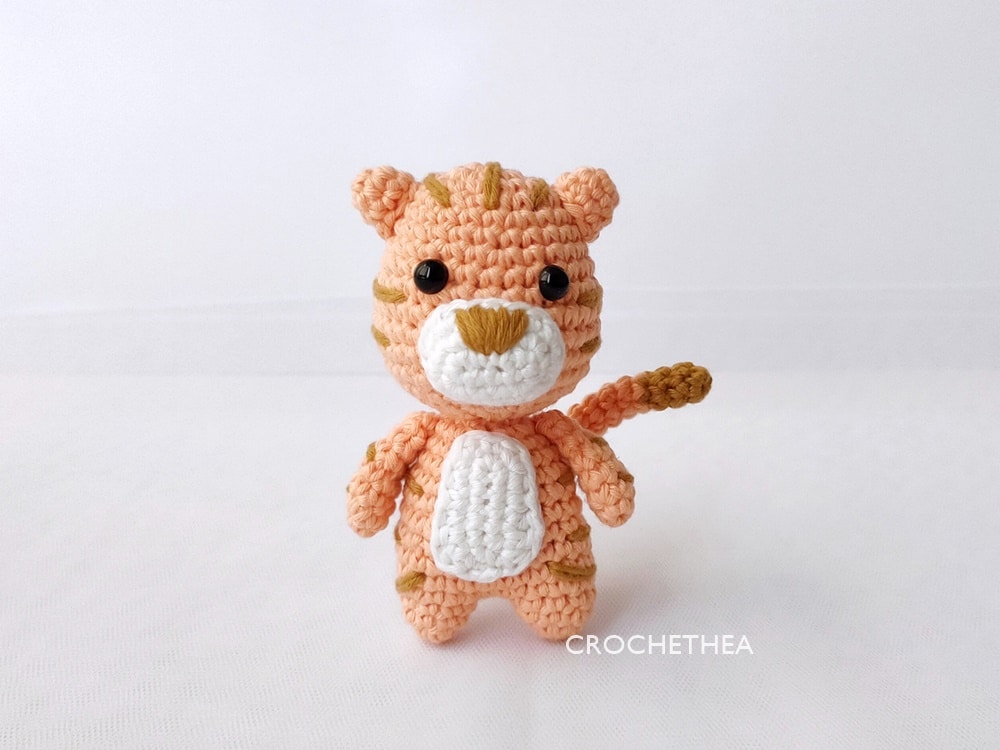 This little tiger amigurumi is the first of my Chinese New Year Zodiac amigurumi collection. Crochet your own little tiger with stripes. This little tiger amigurumi is a perfect gift for tiger lovers and those born in the Year of the Tiger! Little Tiger amigurumi is about 9 cm (3.5 inches) tall. I used small ply Balinese cotton yarn (sport yarn). Its size may vary according to the materials you used. Happy crocheting!
This crochet pattern and image are property of Crochethea.