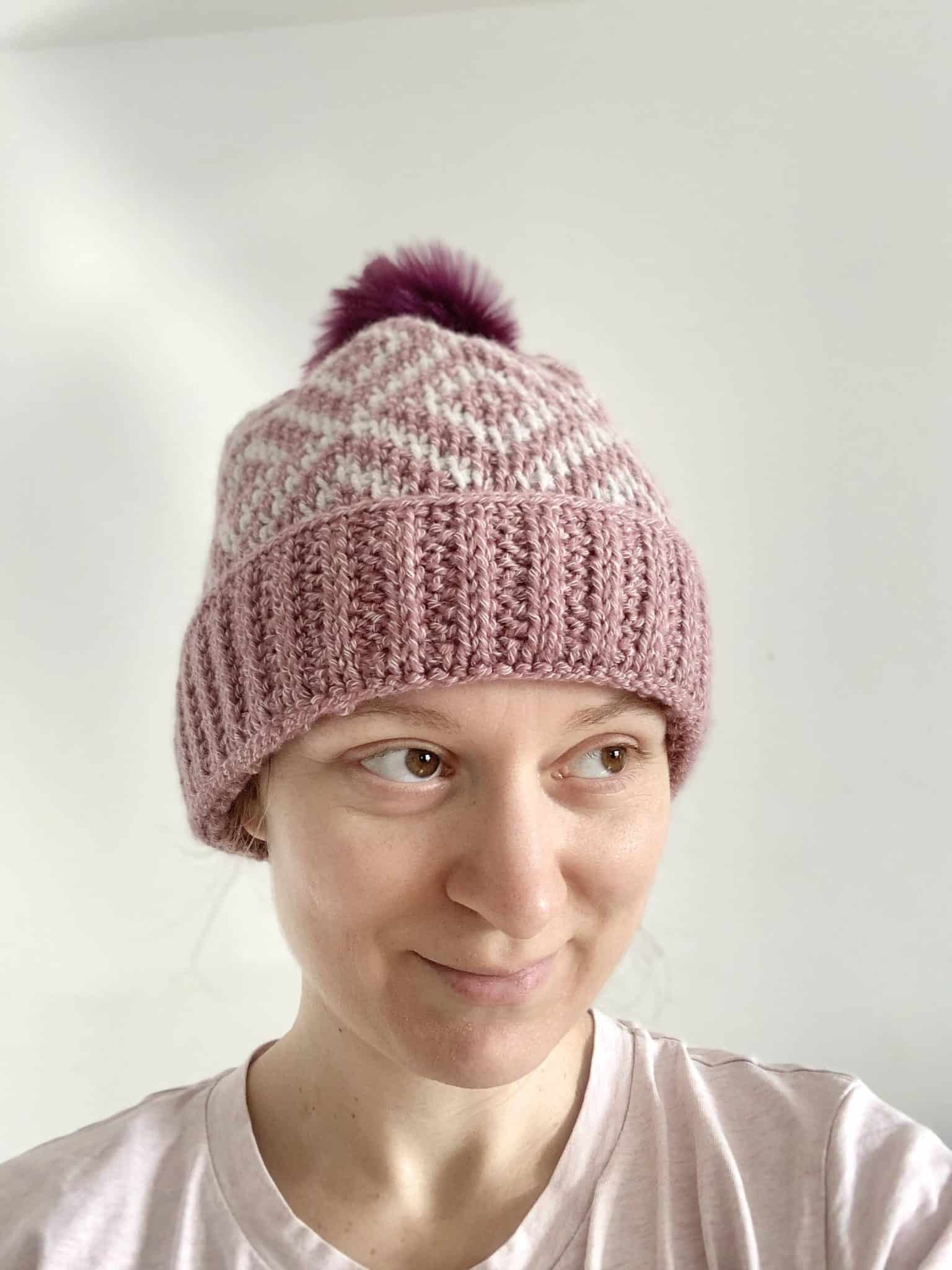 Ebun Hat is the perfect addition to the Ebun Cowl for those who love matching sets and it would also make a beautiful gift set. Moreover, both items can be worked up in a few evenings making it a great option for last moment presents. The hat is available in one size and would fit most adults.
Notes
The Ebun Hat is worked flat, RS facing from right to left, and assembled using the Locking Mattress Stitch along the short sides of the project.
The ribbing is worked in two parts; first half is worked continuously from the foundation cord till Row 10. The project is then placed RS down and another 9 rows of ribbing are worked from the other side of foundation cord, followed by the colourwork section to the top of the hat.
Ribbing is made using smaller hook, while the main body of the hat is made using larger hook.
In the stranded colourwork (the background colour is carried over and wrapped around the pattern colour every 2-3 stitches to avoid loose floats.
It is important to keep the passive yarn taut but not too tight to avoid distorting the diamond pattern), use colour A for tks and colour B for tss (EXCEPT for Rows 40-41, which are in worked colour A). This combination gives the final project a distinct texture.
Both Edge Stitches are worked in colour A.
This crochet pattern and image are property of Exquisite Crochet UK.