How to Add Tassels to Projects in Crochet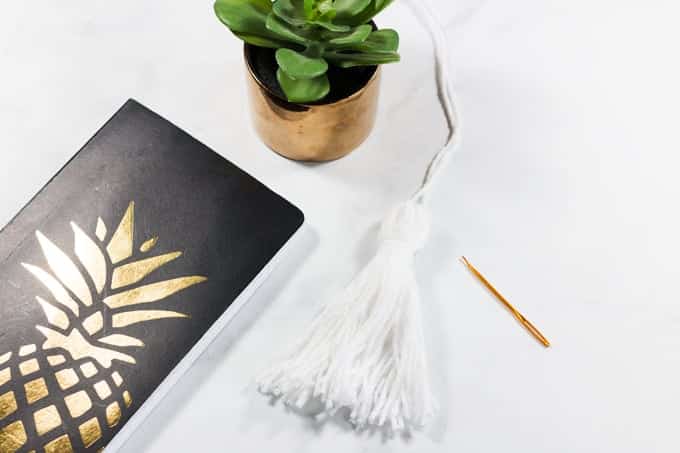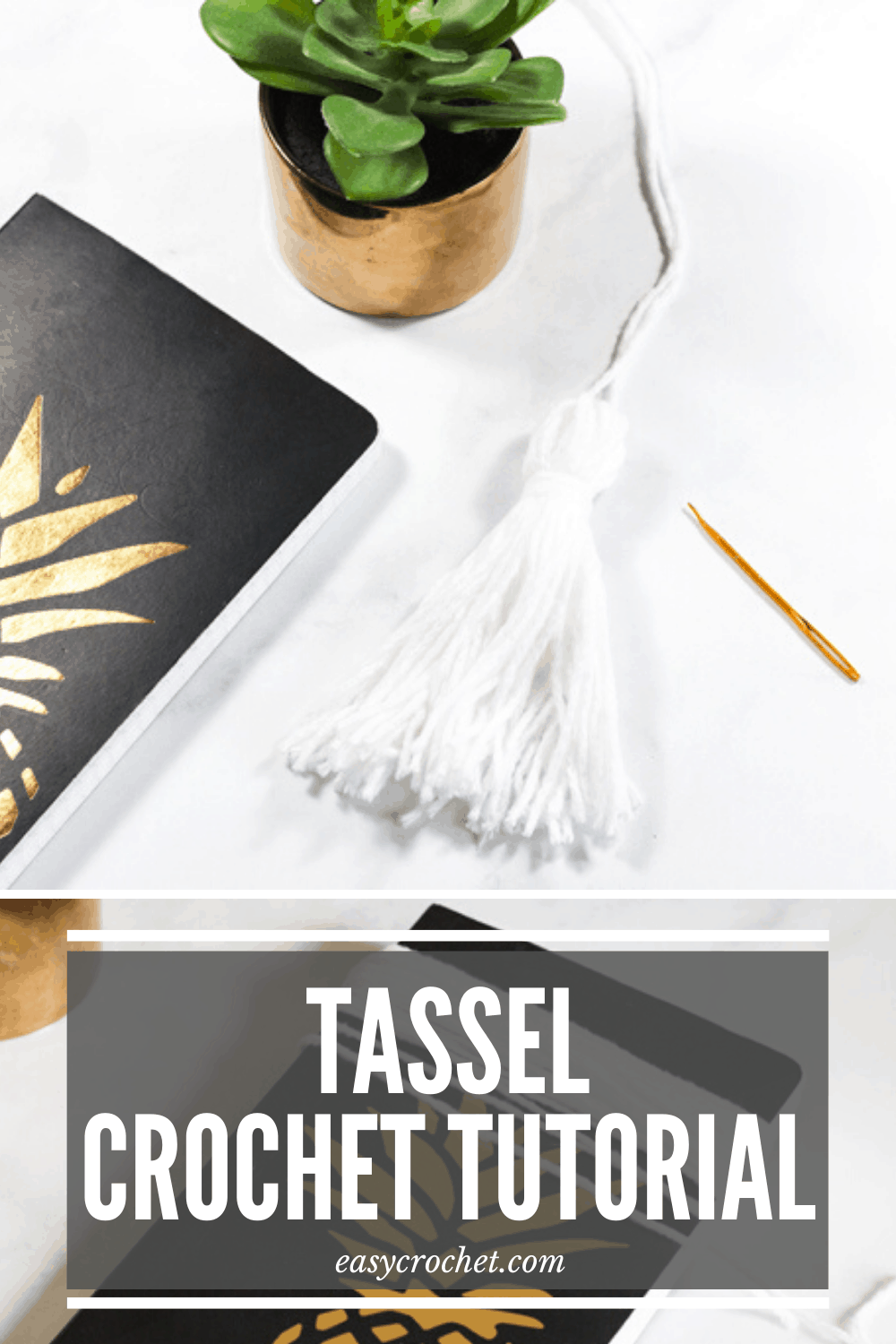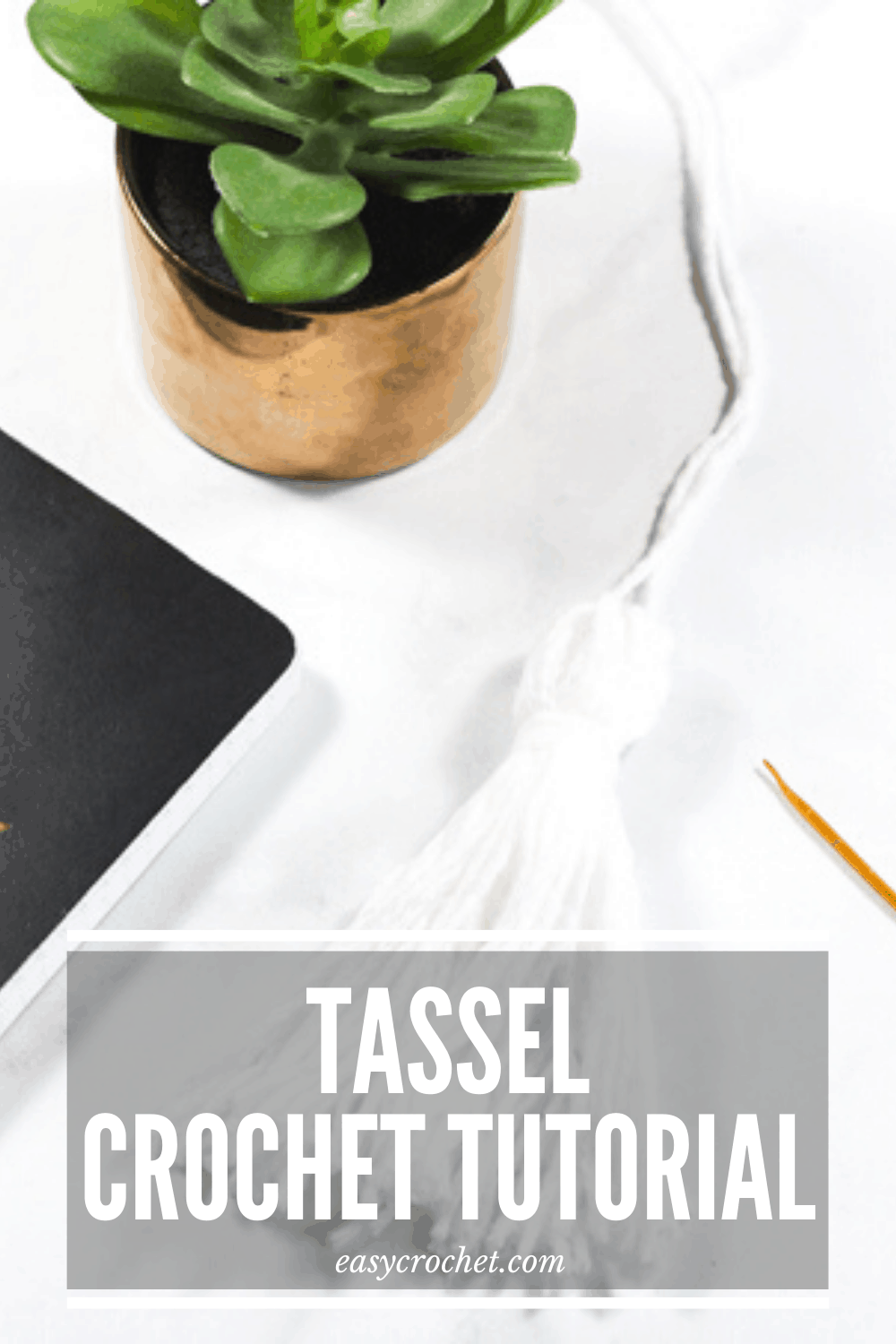 If you want to learn how to add tassels to crochet, then this is the post for you! Occasionally, it is fun to add little extra's to crochet projects like scarves and blankets, so this crochet tassel tutorial will help.
Once you learn how to make a tassel, you can add them to your projects! Try the ombre wrap pattern to test out your newly acquired skill! I can't wait for you to learn how to make a tassel!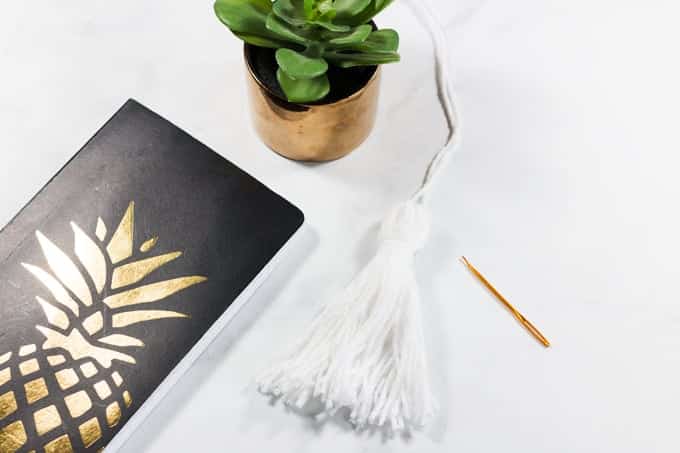 Learn How To Crochet Tassels on a Scarf
If you have ever wondered how to make a crochet scarf tassel or even a crochet blanket with tassels then you have come to they right place!
Below, I have a step-by-step tassel tutorial that shows you how to make crochet tassels! It is so easy, and you may or may not want to start adding tassels to projects of all kinds soon.
I promise this method is quite simple to learn. Enjoy!
Use The DIY Tassel Method or Use a Tassel Maker
There are many different ways to make tassels and even gadgets that makes tassels for you! If you prefer that method I suggest using the Clover Tassel Maker. It comes in a small or a large size depending on which tassel you need.
But, for this tutorial I am going to show you the old fashion DIY method of adding tassels to crochet projects which is super easy in my opinion. You can do it!
Ready to Get Started on Tassel Making?
I promise this tutorial is super easy and you will be making tassels for all kinds of crochet patterns in no time! Read on down to find the full tutorial and….
Happy Crochet Tassel Making!
How to Make Tassels for Crochet Projects
Skill Level: Easy
Materials
Any Yarn
Small notebook or piece of cardboard (any size you prefer)
Scissors
Yarn Needle
Notes
Tutorial is in Standard US terms
Crochet Tassel Tutorial
Step 1: Wrap yarn around book / cardboard 40-50 times as shown.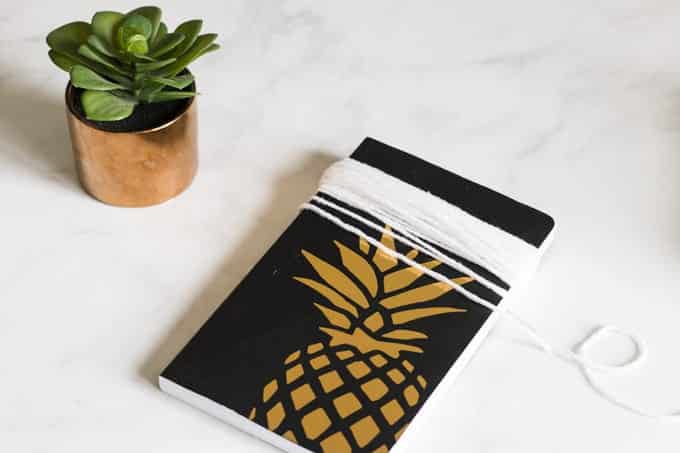 Step 2: Slowly slide yarn off book / cardboard. Cut a 12-inch piece of yarn and tie between the yarn you wrapped.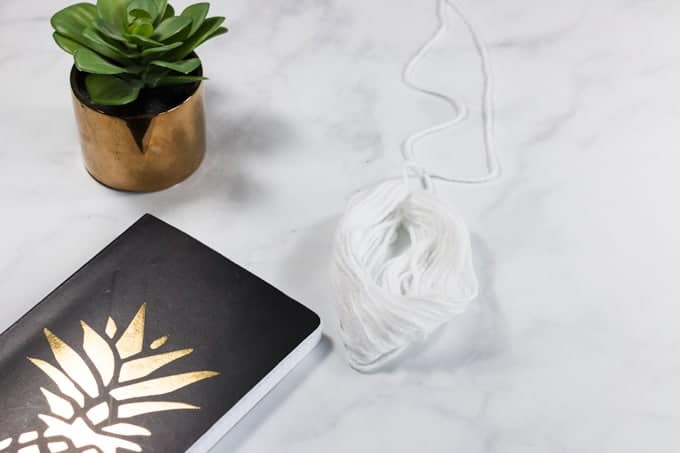 Step 3: Cut the bottom of the yarn as shown.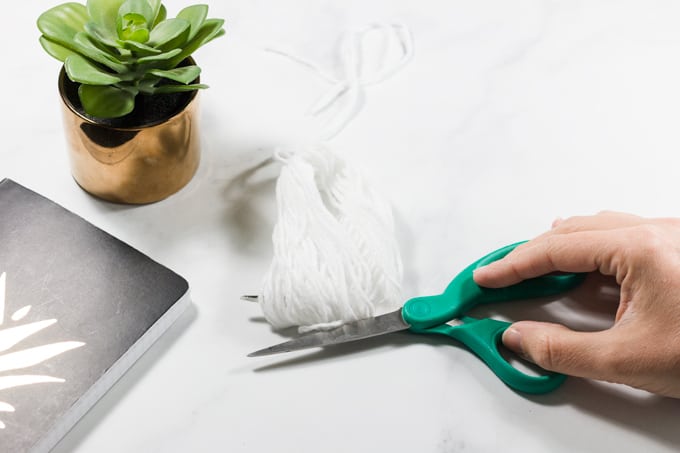 Step 4: Cut an 18″ piece of yarn. Wrap around the upper part of the tassel as shown until you are left with a tail that is about equal to your tassel tails. Attach a yarn needle.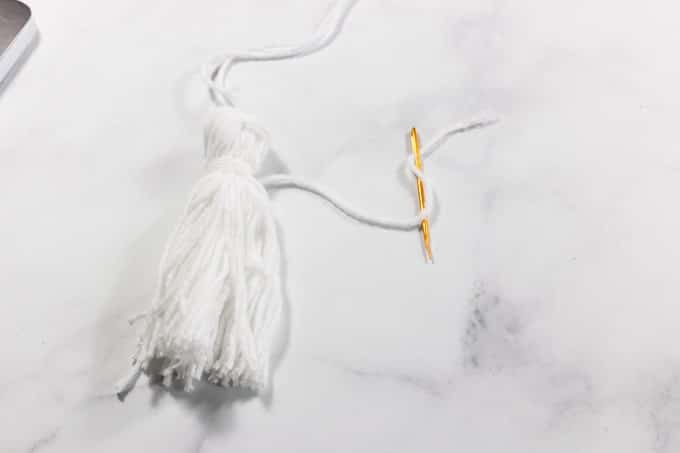 Step 5: Pull the yarn needle down through the center of the wrapped yarn and newly made tassel to secure.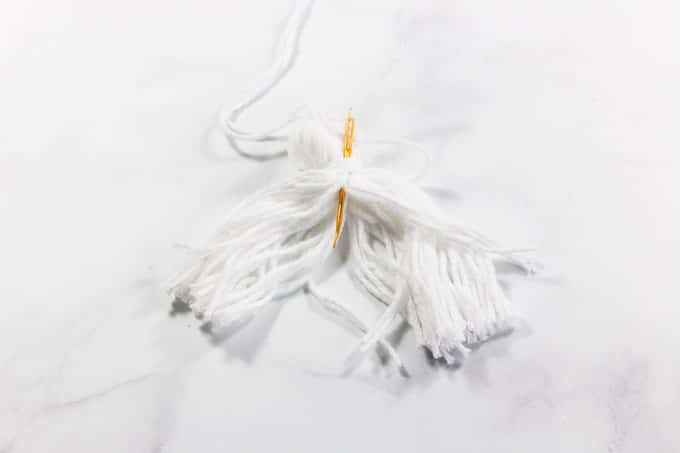 Step 6: Trim up the tassel. You are now ready to attach to any project you desire with the two long ends of yarn at the top of the tassel!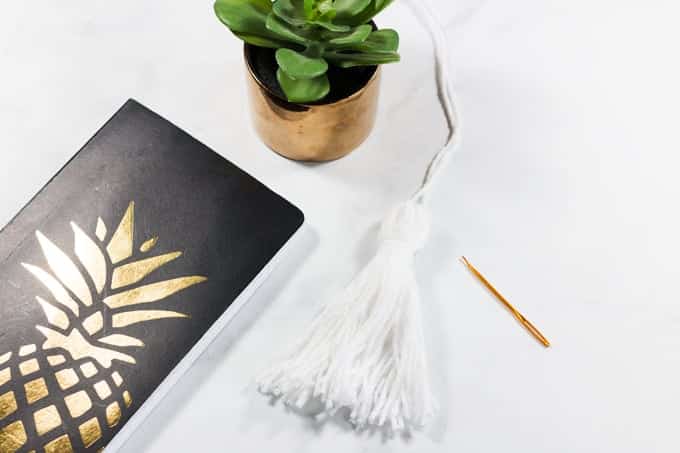 Attach Tassels to Lots of Crochet Projects
Attach tassels to the end of a wrap like in my free crochet pattern the Ombre Tassel Wrap, or to the corners of a blanket like my Chunky Chevron Throw. Once you make your tassel, you just tie the tassel on where you'd like them with the two long ends. Then use a yarn needle to pull them down through the tassel and trim.
How to Tie Tassels On a Scarf
To attach to a scarf (or blanket corner) simply take the two ends and tie on to the spot where you want it to be. Make sure it is securely attached and weave in any loose ends with a yarn needle. You are now done!
How to Attach Tassels to a Pillow
Attach the same way as the scarf above, but in each corner of the pillow.
More Free Crochet Patterns