7 Free Bobble Stitch Crochet Patterns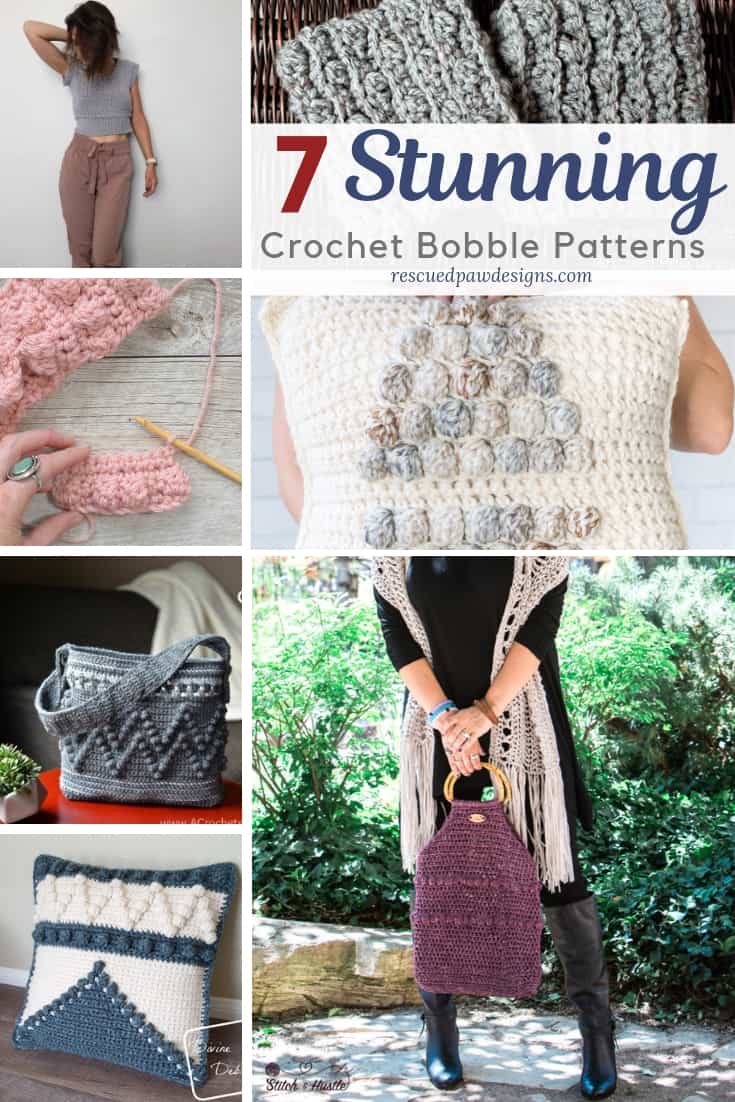 Looking for some easy & FUN crochet patterns that use the bobble stitch?
Learn to make a bobble pillow, bobble crochet sweater and more!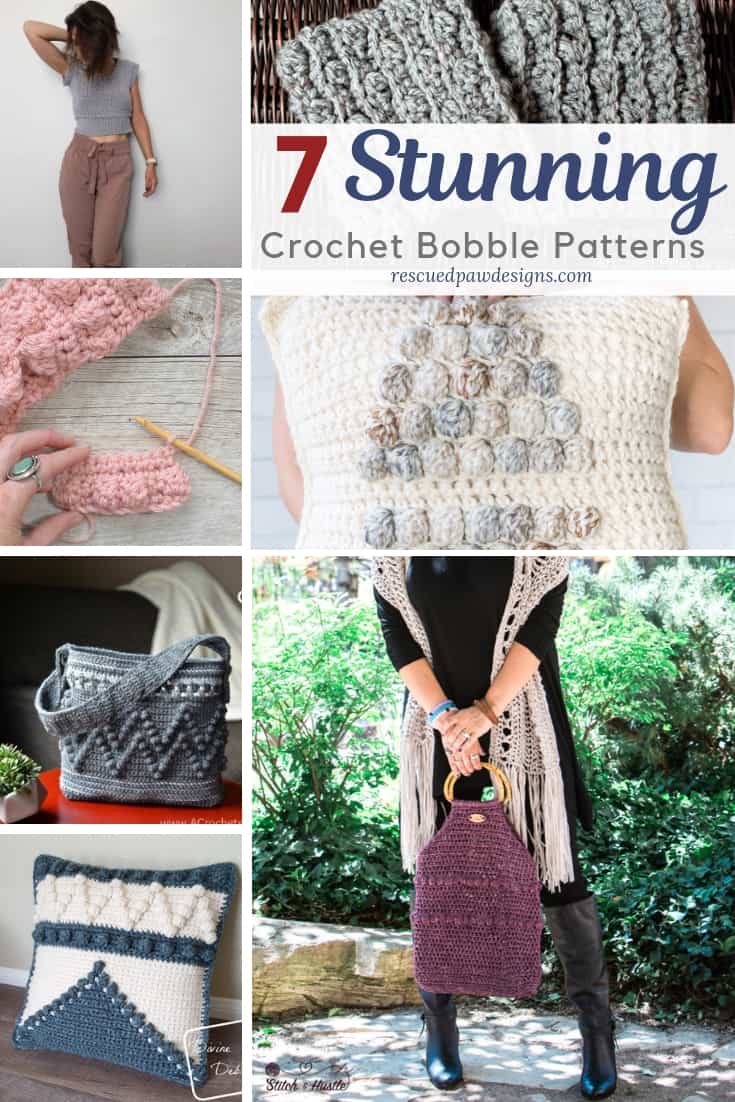 Read on down to find seven free bobble crochet patterns that use a "bobble" in some shape or form!
These patterns are a collection from fellow designers and Easy Crochet! I hope you enjoy this collection and make something that you'll love!
What Is the Crochet Bobble Stitch?
The definition of a bobble stitch is a little tricky to explain in words but it is basically a group (x amount) of double crochets worked into a stitch.
Learn more about the bobble stitch in crochet.
See! Easy Peasy!
Bobbles Are Great to Use in Any Crochet Project!
Once you learn the bobble stitch you can incorporate into almost any design and it gives crochet projects a lot of interest! I have used it before in pillows, boot cuffs and even have a new blanket design that I hope you have out soon that will use it!
If you are a newbie to this stitch I can't wait for you to try it!
You'll love it! Promise.
The Yarns That Are Perfect for Bobbles!
Below are some of my favorite yarns for making bobbles! Click each image to check them out! FYI the WET & Q is my absolute favorite because it gives the bobble an amazing look!
Ready to Get Started on Your Next Bobble Project?
Keep on scrolling down to find 7 crochet patterns which all use the bobble stitch! Have some good ones that I may have missed? Let me know in the comments!
Happy Crochet Bobble Making!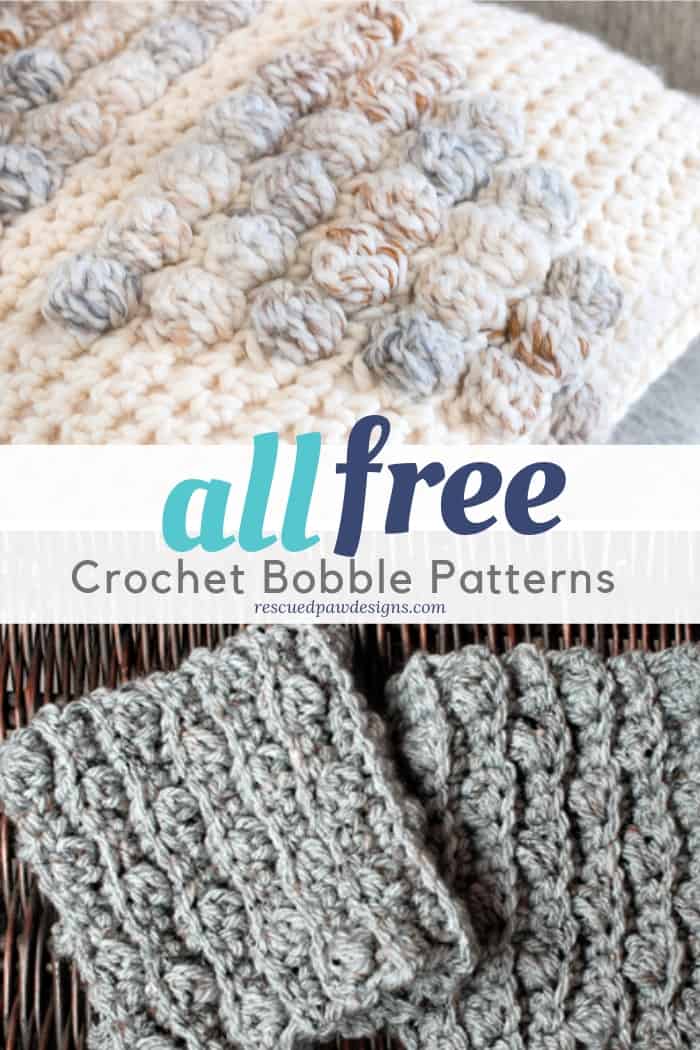 7 Free Bobble Stitch Crochet Patterns
Now that you've had a chance to look these patterns over I have a question for you…. Which one is your favorite? I bet you can't just pick one! I know that I can't.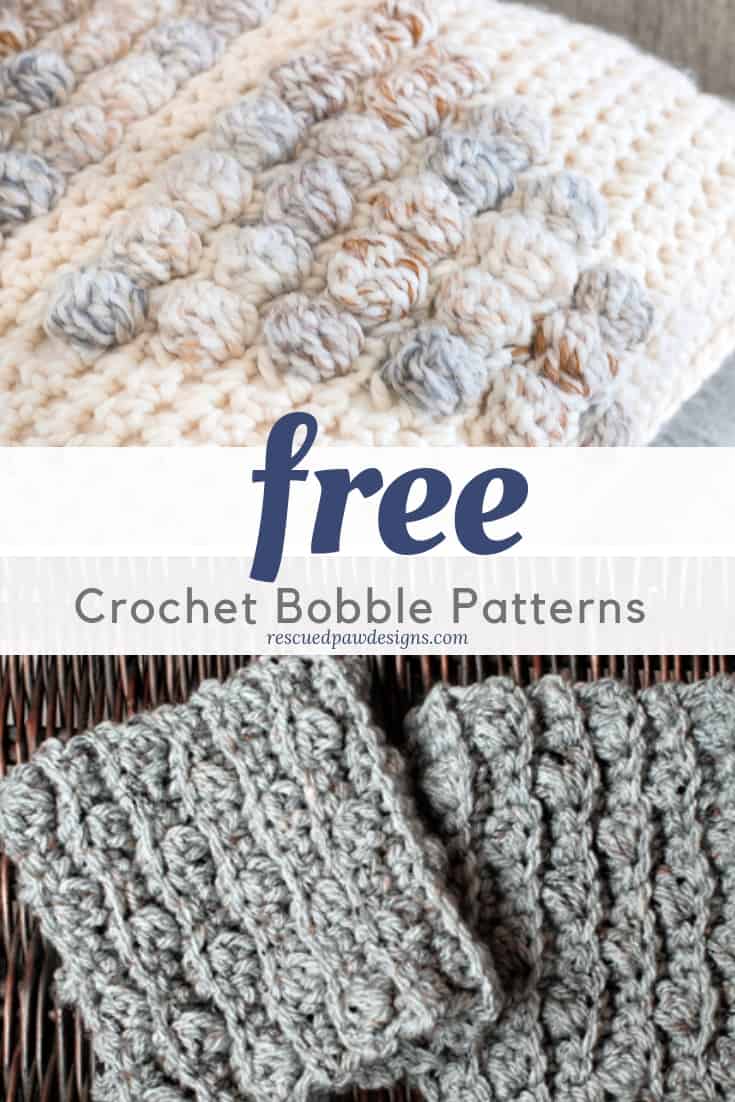 Did You Find Your Next Bobble Project?
I hope you enjoyed this list and found your next project! If you'd like to follow along with me on Pinterest or Instagram I am always posting new patterns! Have a great day and…
You May Also Like