5 Quick & Easy Crochet Patterns to Make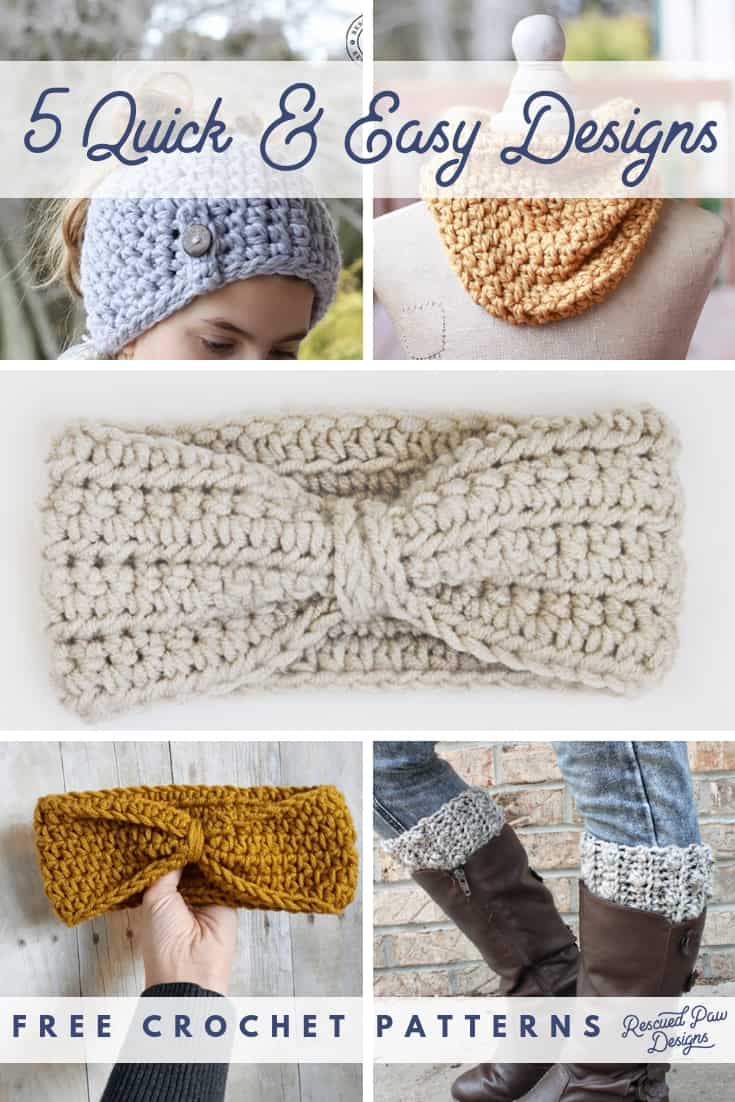 When I think of quick and easy patterns to crochet, the first thing I think of are the ones that will take me at the most 1 to 2 hours to complete.
Do you agree?
If so, keep on reading to find five free crochet patterns that are fast to work up, simple and take less than 2 hours to make!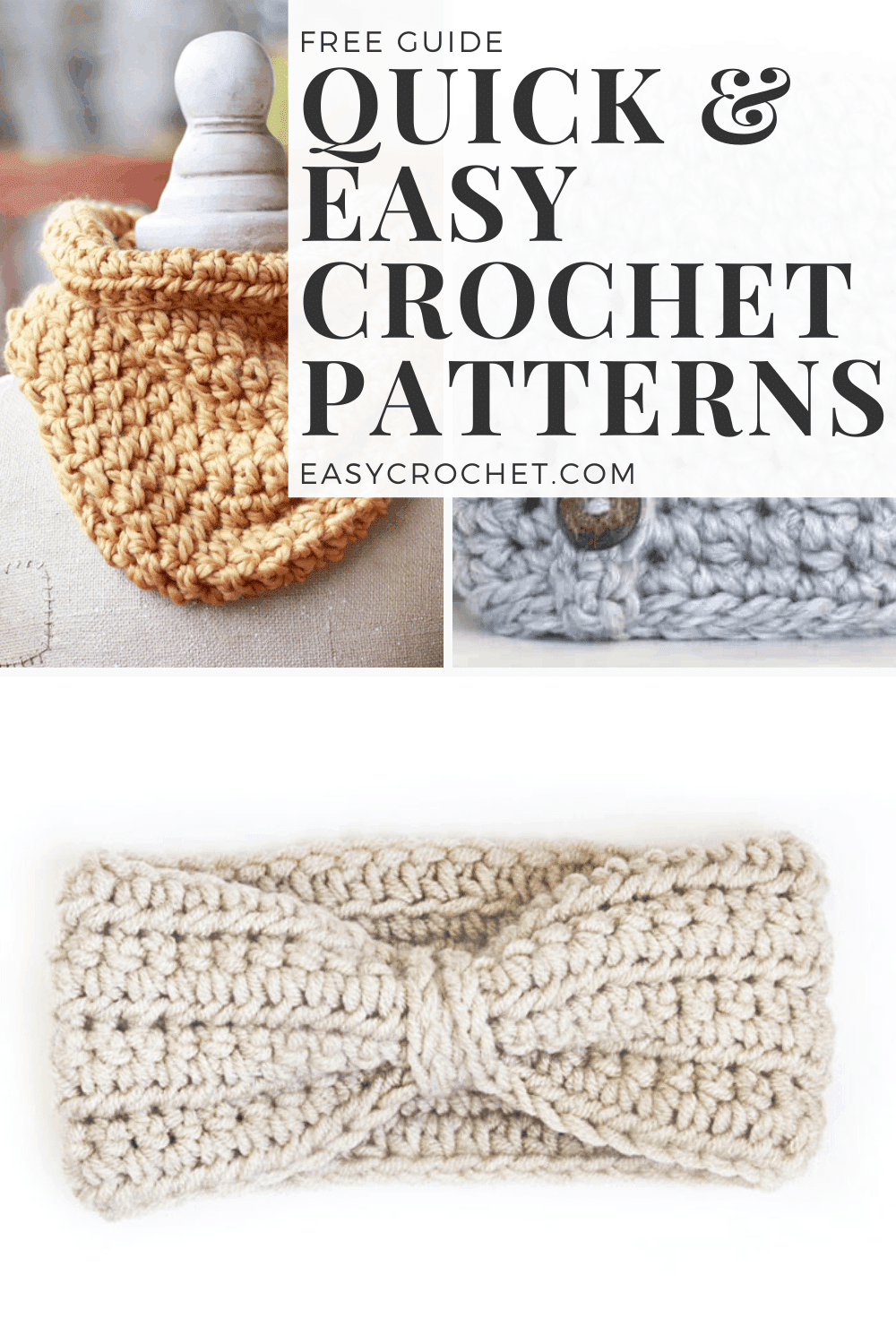 If you are still looking for more patterns than I can help, explore the Easy Crochet pattern archives for free designs and inspirations.
I hope you enjoy this list and find a design to make!
Happy Crocheting Friends!
Simple Patterns Are The Way to Go!
When I am in the creative process of designing a pattern, I always ALWAYS try to make the designs as straightforward as possible.
Are you busy? Need a quick project?
I know as a MOM, I am super busy, so I need fast crochet patterns that take up as little of my time as possible. I hope the ones below are just what you need too!
First I want to talk about the yarn I love and recommend you taking a look at! Enjoy.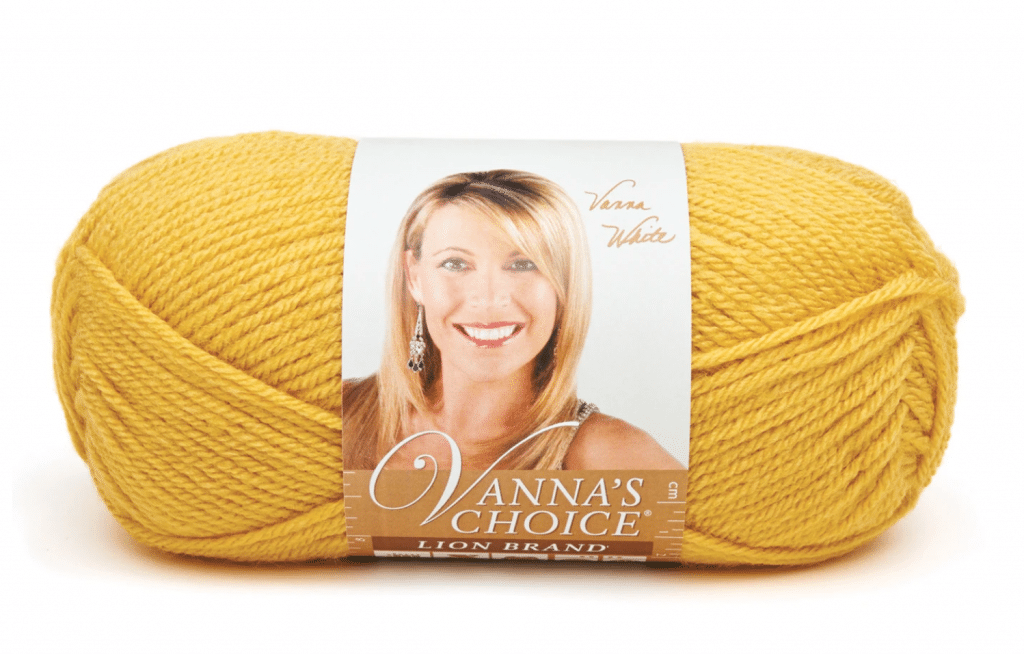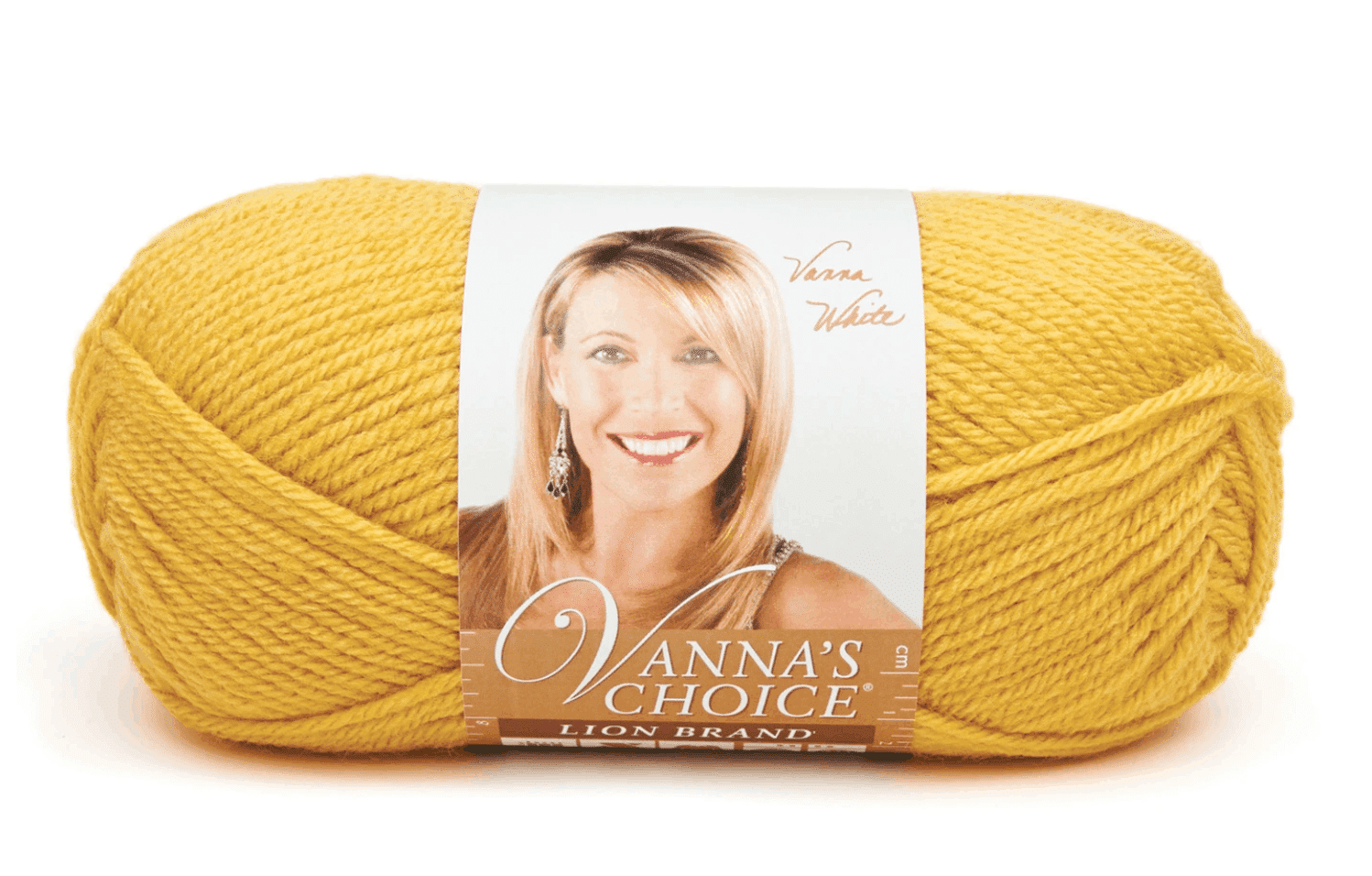 The Yarn I Use & Recommend For Patterns
Before I show you the patterns, I wanted to tell you about some yarns. I love using all types of yarn for my crochet patterns, but the ones I use the most are listed below.
I do tend to gravitate towards Lion Brand Yarn yarns because I LOVE the different varieties they offer and the fantastic color choices I can pick!
Just click on each yarn image to check them out.
Vanna's Choice from Lion Brand Yarn
Wool-Ease Thick & Quick From Lion Brand Yarn
Mandala Cake Yarn From Lion Brand Yarn
5 Quick Crochet Designs to Make in Two Hours or Less!
---
If you LOVE fast & EASY crochet projects like me, then you will LOVE this one-hour crochet cowl!
This design only uses one stitch and will have you cozy warm in no time at all! Also makes a great crocheted gift if you need one too.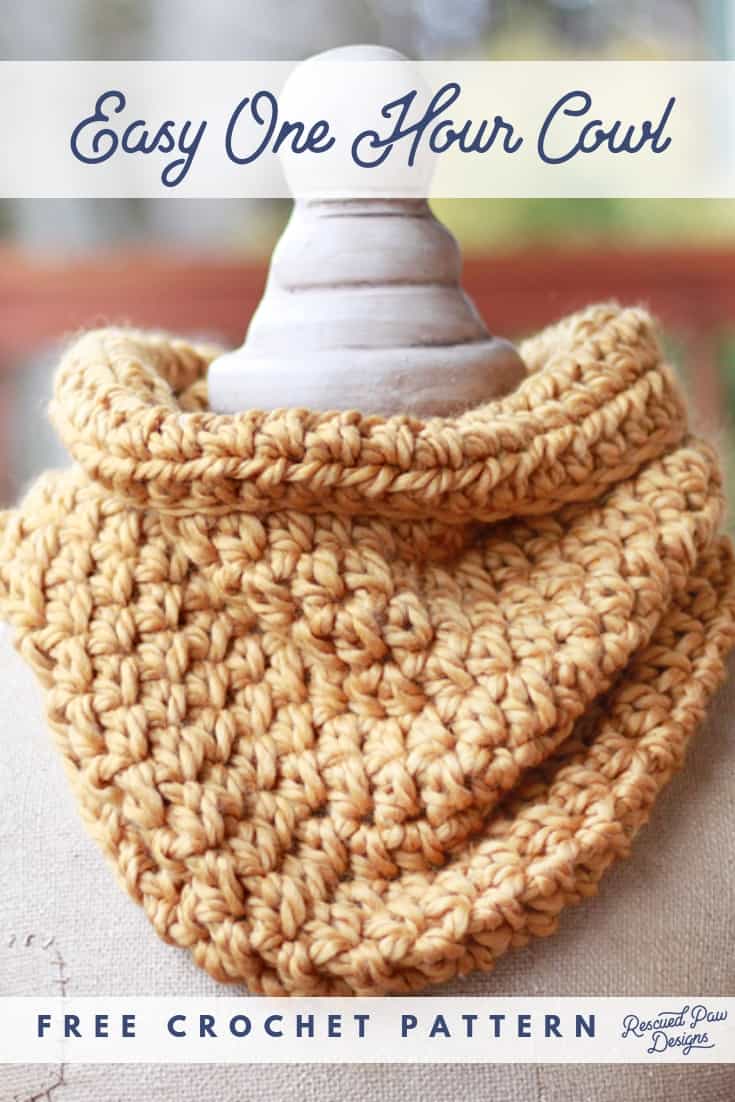 The knotted headband is an excellent pattern for beginners and works up in just a little bit of time!
Don't miss out on making this simple pattern so be sure to add it to your to crochet list!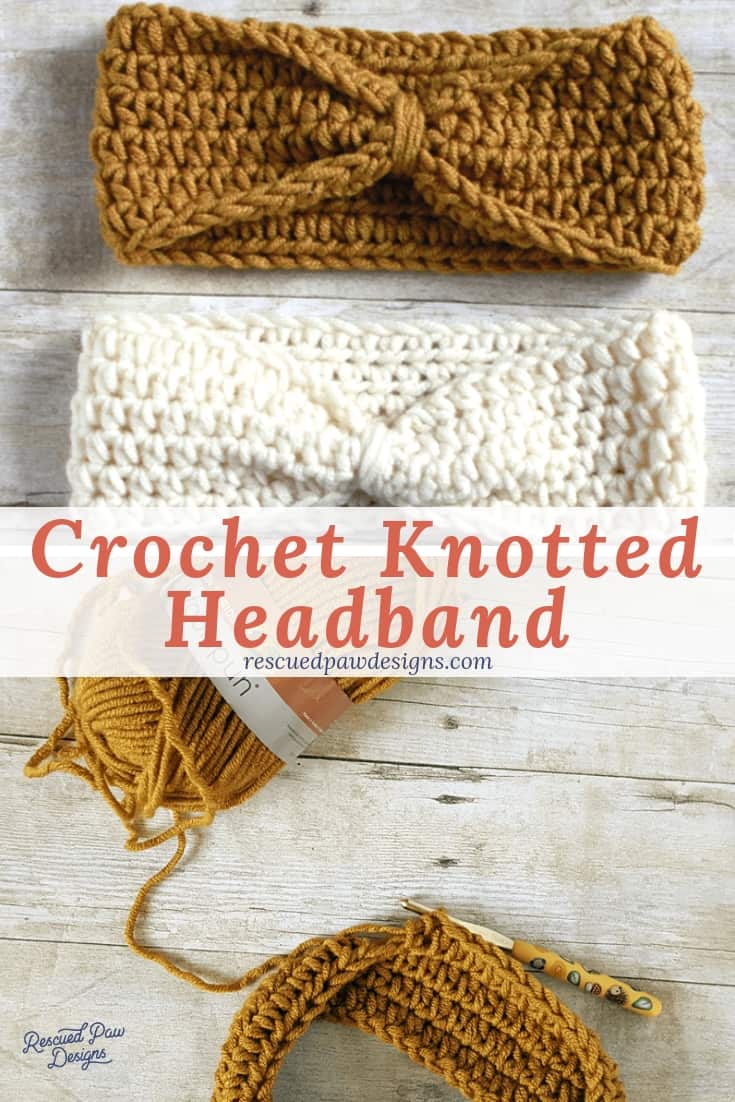 Make this chained ear warmer today and keep those ears warm during those late-night campfires and football games this fall.
This pattern is a great one for a new crocheter to try since it uses simple stitches.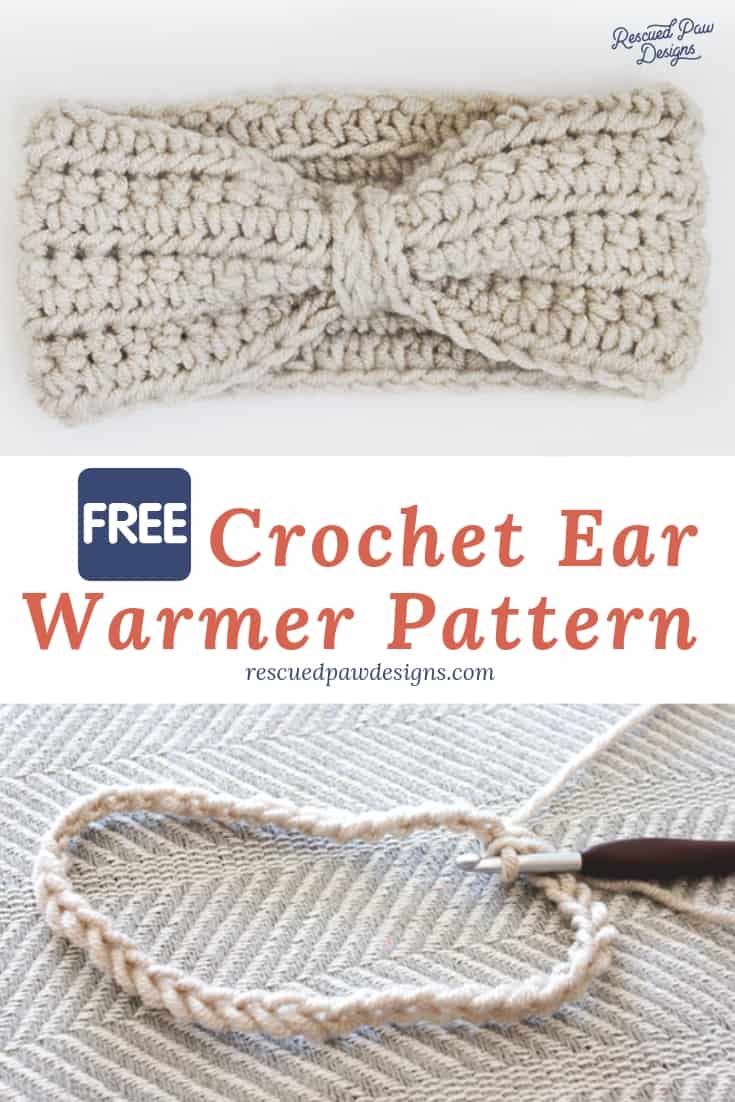 This quick one-hour beanie (messy bun beanie!) is perfect for throwing on when you need to run out the door quickly but also don't want to mess up your hair!
Perfect for guys and gals with extra long hair that usually won't under a regular beanie.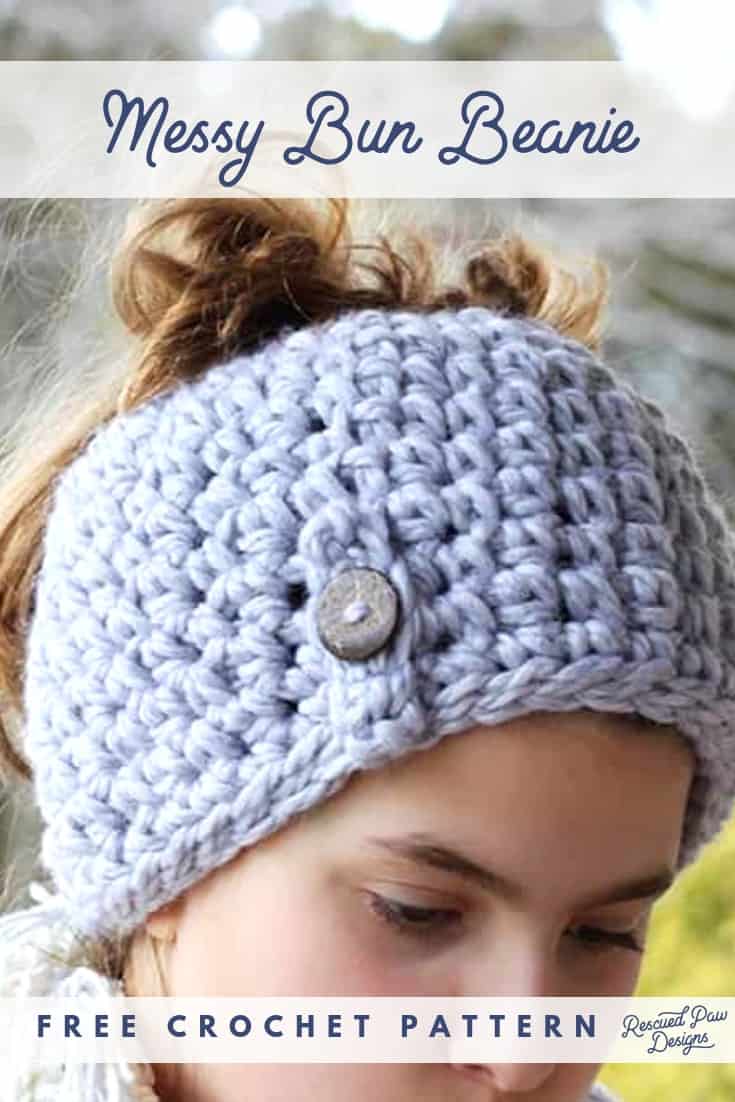 These boot cuffs use a crochet puff/bobble stitch to create texture while at the same time keeping those legs warm!
Since this is a small project, it takes less than an hour to make and also makes a great gift.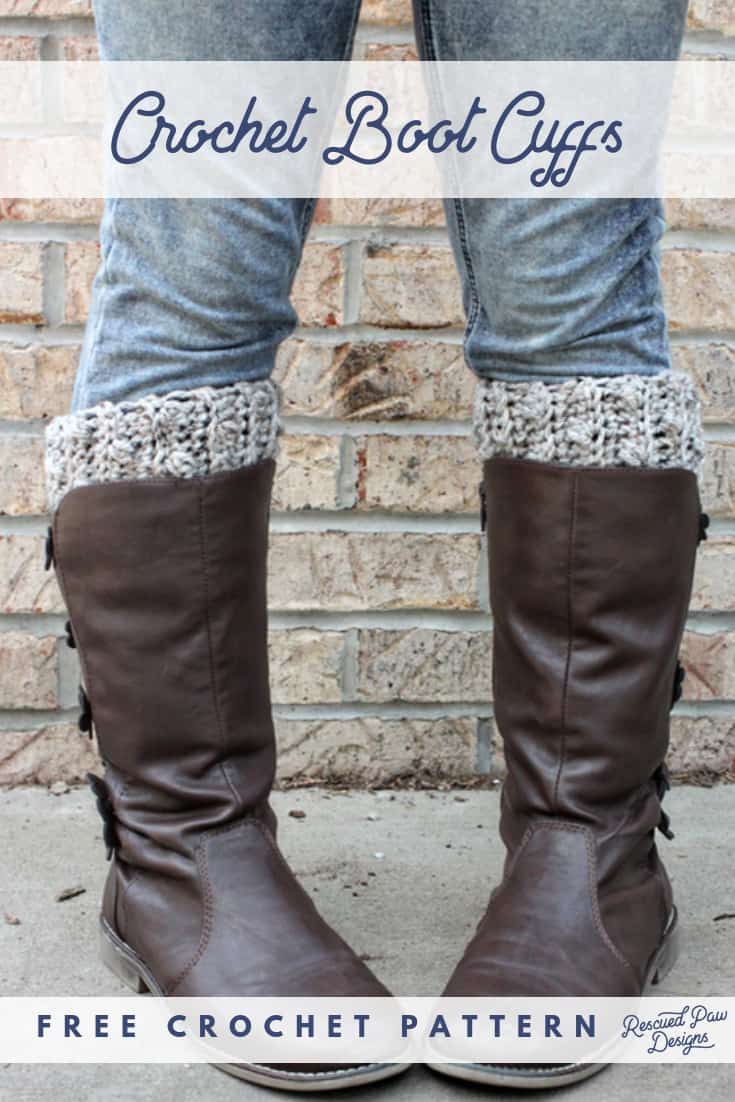 I Hope You Loved These Easy Crochet Patterns!
That's it for all the quick crochet patterns that I'd thought you'd love. If you have any other suggestions, please feel free to let me know in the comments!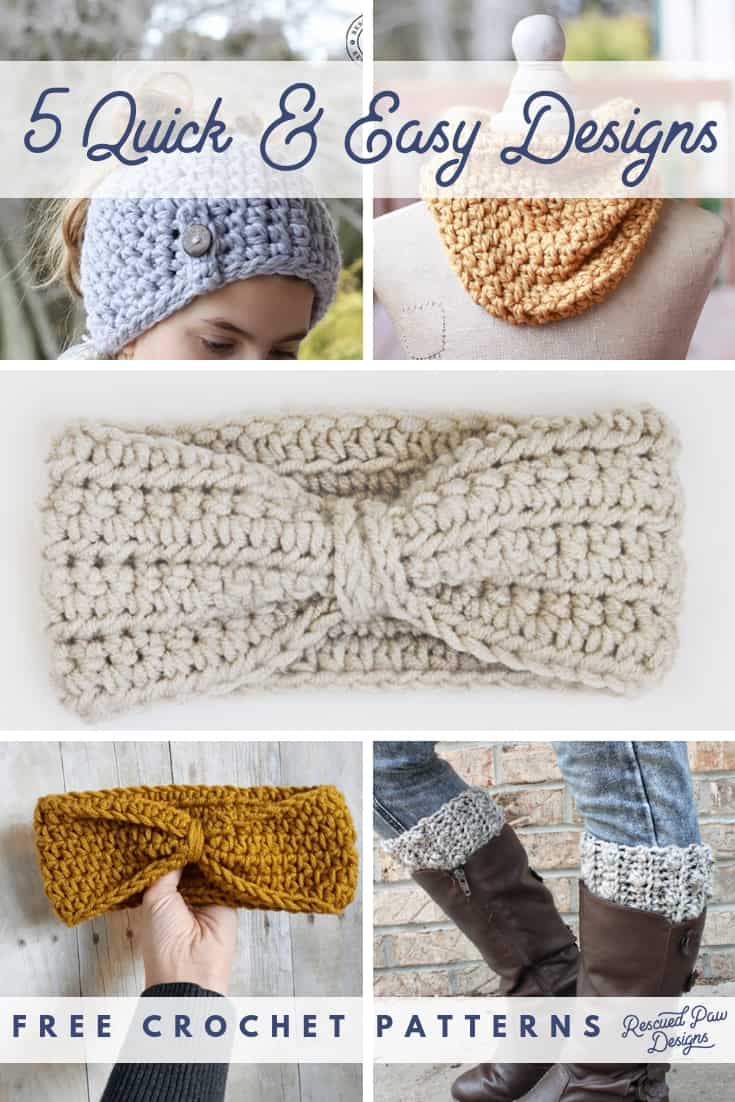 If you liked these patterns you may also like..