Summer Leaves Triangle Scarf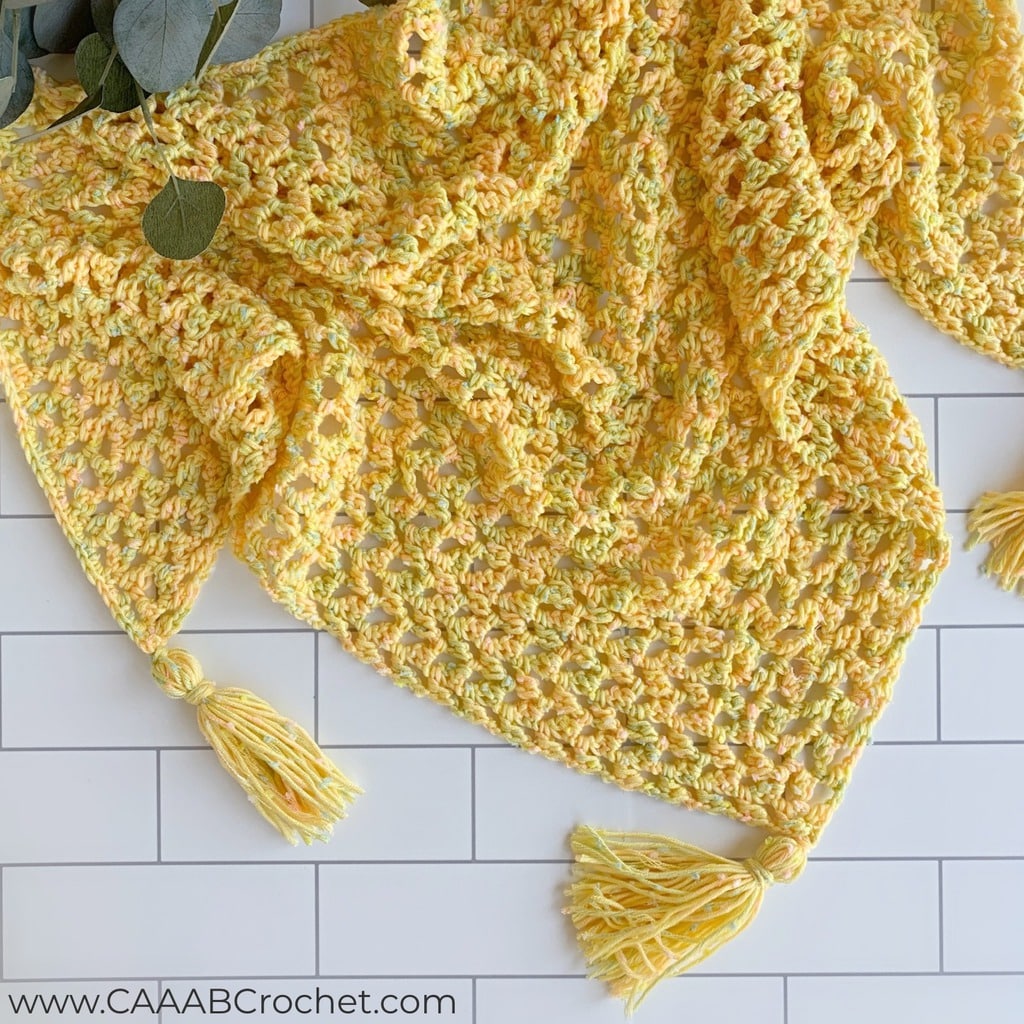 There's just something about a nice, airy summer triangle scarf! You can wear it over your shoulders on a chilly summer evening, or wrapped around your hips as a swim cover up! And then in the colder months, you don't have to put it away! You can wrap it around your neck all fall and winter!
This particular crochet summer scarf pattern uses a stitch that is a little off set. So, each alternating row has a bit of a slant in the opposite direction from the last. It gives it a unique and attractive design, reminiscent of the veins of a leaf!
This crochet pattern and image are property of Caabcrochet.