Mini Slimes Crochet Pattern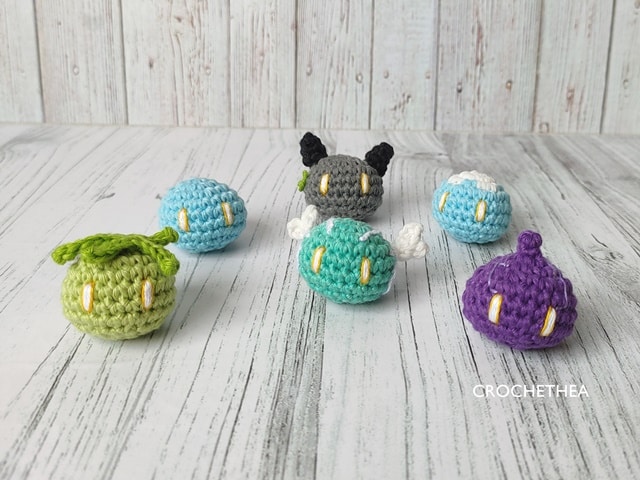 This crochet pattern is for 6 types of slimes, they are hydro, anemo, dendro, geo, electro, and cryo slime. Mini slime is about 3 cm in diameter and 2,5 cm height. You can read the free crochet pattern of mini slimes amigurumi on my blog. I hope you like it. Enjoy!
This crochet pattern and image are property of Crochethea.