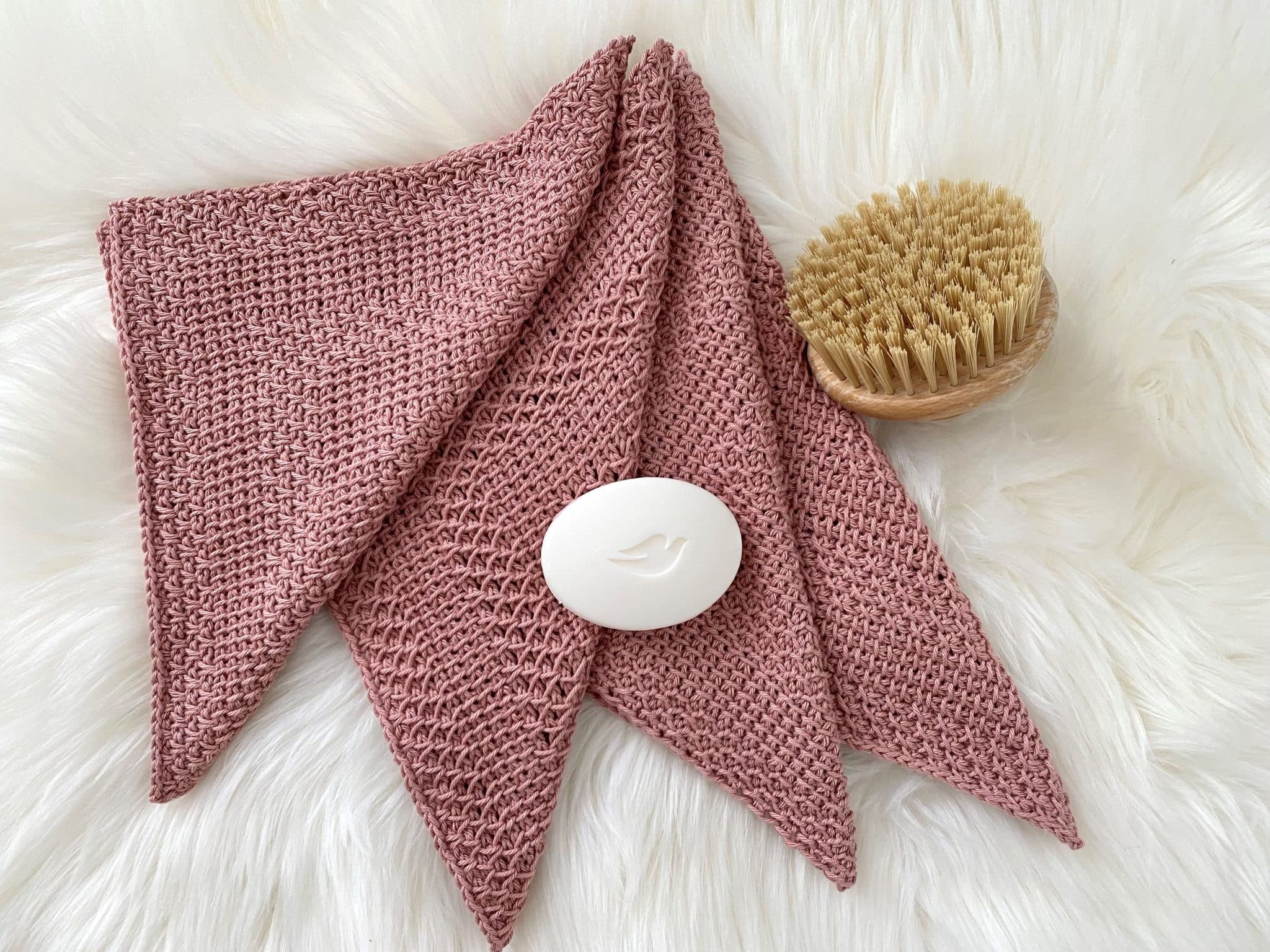 The Ela Facecloth Set is a wonderful last-minute gift made using Tunisian crochet. You will learn and master a variety of basic and more complex Tunisian crochet stitches and techniques while making these 4 facecloths.
The first of the four facecloth would make a great introduction to Tunisian crochet; you will learn how to start your project, basic stitches that are worked in the popular Honeycomb stitch combination and how to bind of your project.
The other facecloths would make a great progression in your Tunisian crochet skills; you will learn more advanced TC stitches and stitch combinations, while building up on skills from the previous facecloth.
This crochet pattern and image are property of Exquisite Crochet UK.