Quick & Easy Crochet Cat Mat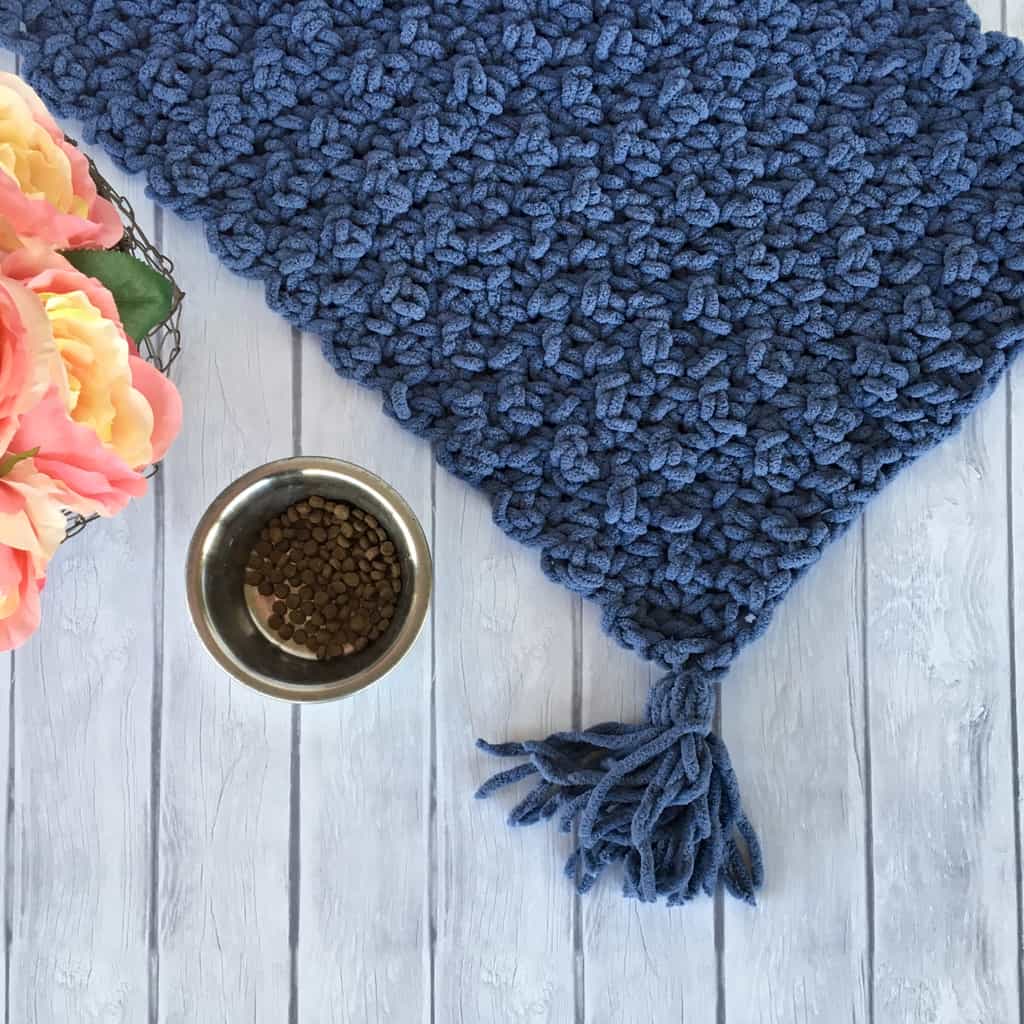 This crochet cat mat pattern works up super quickly using size 6 Bernat Blanket yarn. The alternating single and double crochet give the mat a wonderful "cobbled" texture that your furry family member will love. Adding some tassels or fringe will add even more fun!
This is a great project for using up a partial skein of blanket yarn after a larger project is complete!
This crochet pattern and image are property of Caabcrochet.