Pizza my Heart Valentine's Day Favor
These cute pizza Valentine's are simple to make and are perfect for Valentine's Day! They might not be a heart shaped pizza but they are just as cute! Read on down to find the FREE pizza Valentine Tag Printable!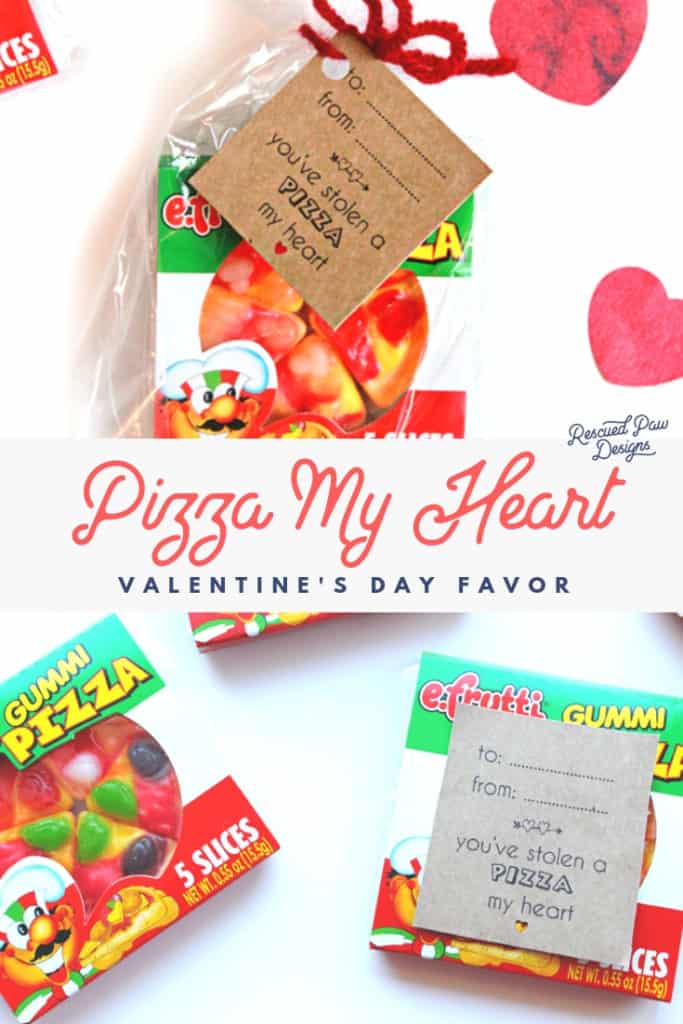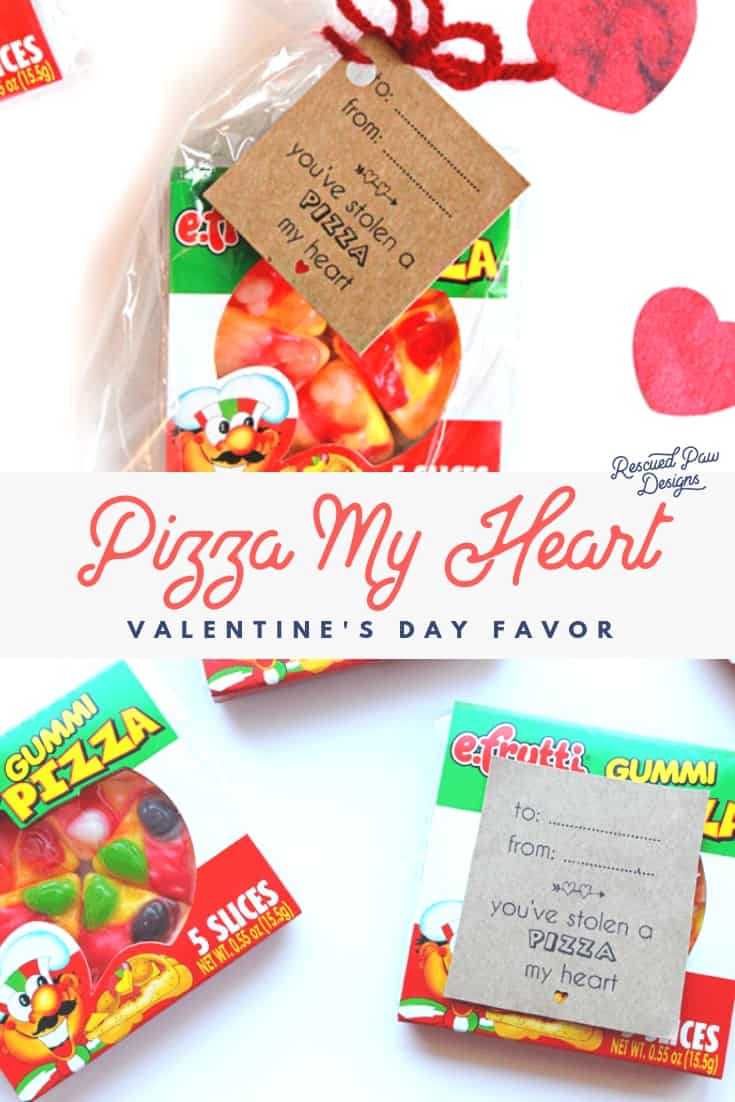 Pizza Valentine's Day Party Favor
If you are in need of a quick Valentine's favor for a school party, then you have come to the right place! It will be easy to create this fun craft with your kids!
Get the Free Template to make Valentine Pizza Card for your Next Party!
I used a template I designed for the tag which is available for a free download below and some Gummi Pizza's I found off of Amazon.
This favor is extremely simple to make and a great project for the kids to help with! Just cut out the tag and attach to the pizza with a glue dot! It's that simple!
Print out your Pizza My Heart Tags to get started!
Read on down for the FREE tutorial on how to make this pizza Valentine! I promise it is super easy!
Pizza my Heart Valentine's Day Favors
Materials:
Cardstock
Heart hole punch (optional)
Printer (or a local print shop)
Scissors
Treat Bags
Yarn
Valentine's Day Pizza Printable
Download the Pizza Heart Pdf here: Small 2 x 2″ Tag
After you have printed and cut out your tags just attach to the pizza's to finish!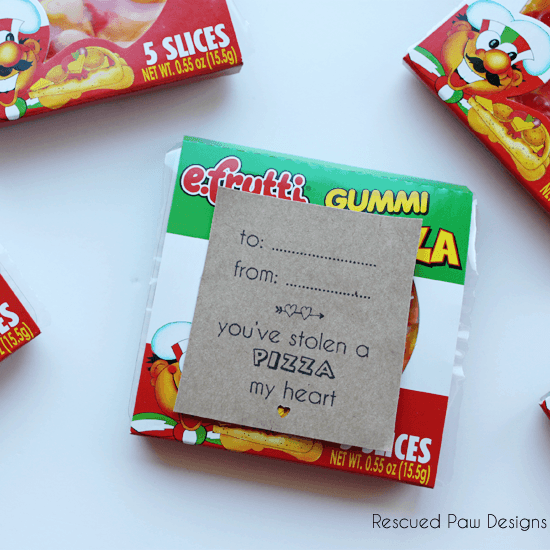 If you are in the mood for more crafting go check out my Crochet Pizza Applique pattern.
Happy Pizza Valentine Making!