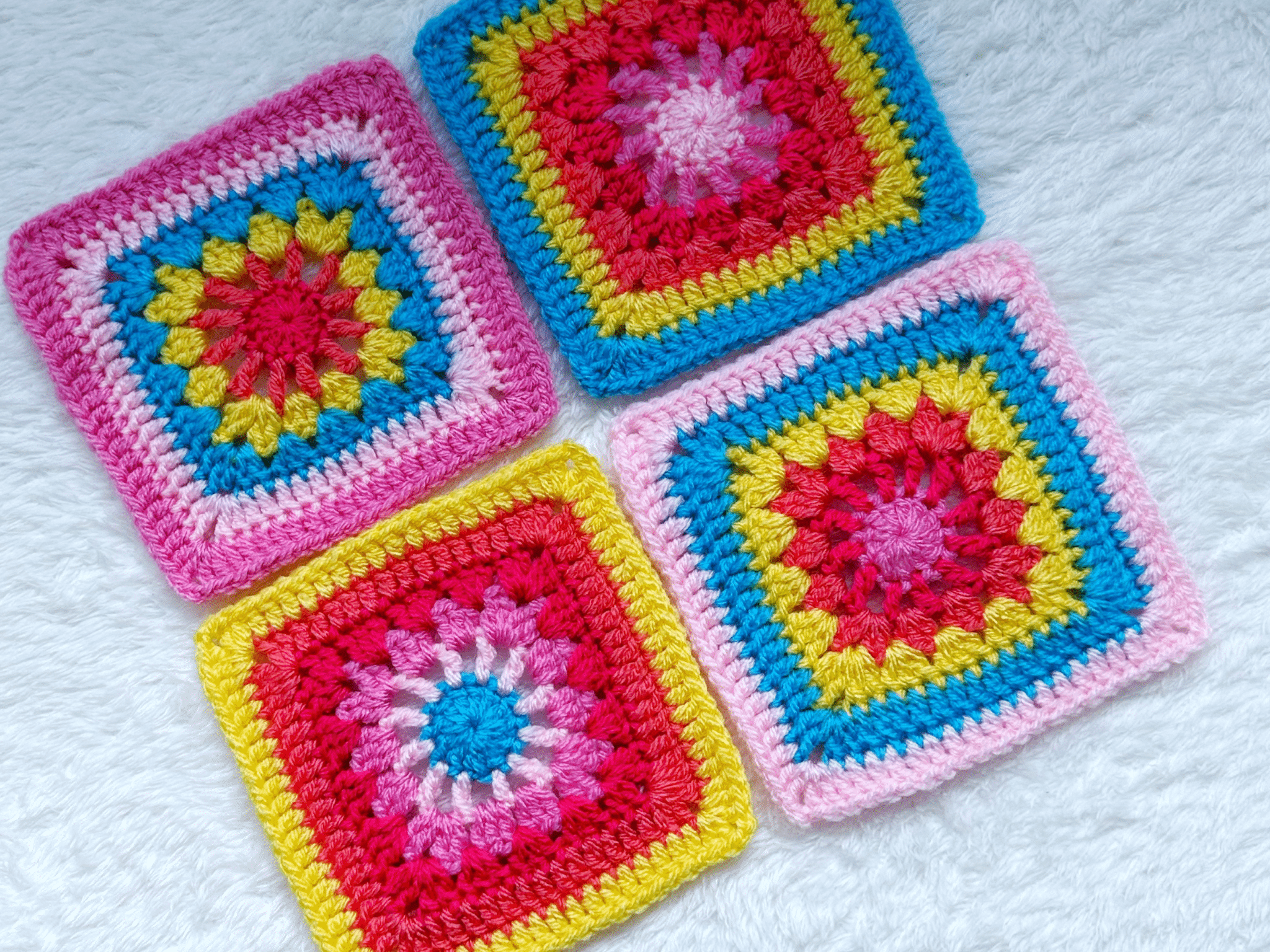 The Zest granny square starts off in the round with a circle design and then becomes a classic granny square but it finishes off as a solid square.
This granny square has a lot going on but it is actually really simple to crochet and the finished square is beautiful, this would also look great in a single color! The zest granny square is suited for an advanced beginner crocheter but still enjoyable for an advanced crocheter.
This crochet pattern and image are property of Truly Crochet.