Easy Peasy Crochet Baby Cardigan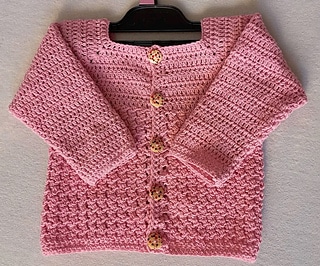 Cardigans are perfect baby gifts, no matter the gender, all year round, its great for all seasons,you can be sure that cute little baby is going to love it.
The easy peasy crochet baby cardigan is a very beginner friendly pattern and the pattern repeat is quite easy and the cardigan requires no seaming.
This crochet pattern and image are property of Toyslab creations.