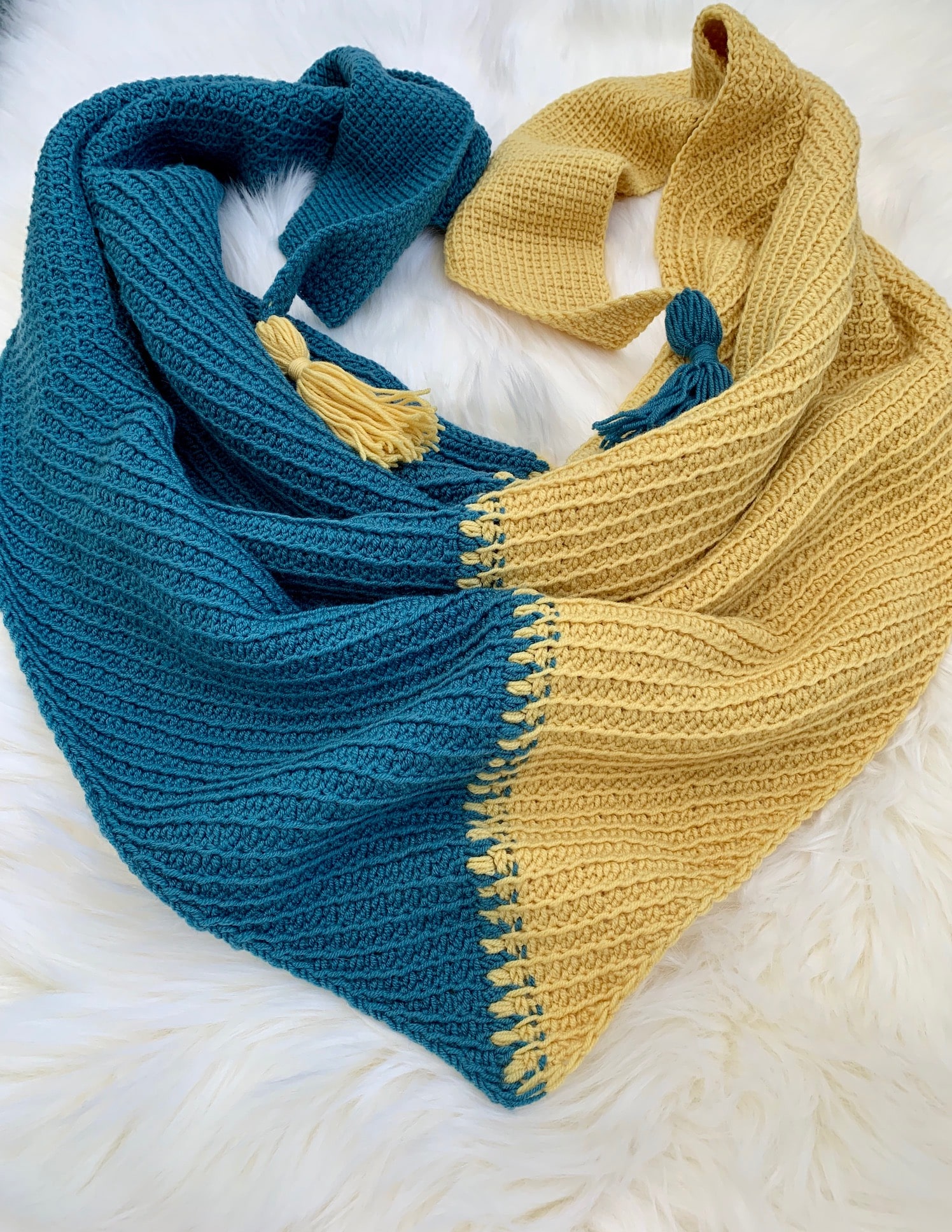 Victoria Shawl is a great project for any Tunisian crochet newbies who would like to learn a variety of Tunisian crochet stitches and techniques or more experienced crocheters who look for a project with repetitive stitch pattern. The shawl can be made in striking bold colours to brighten up your wardrobe or more toned-down neutral colours to compliment a variety of outfits. The sample is made in wonderfully soft Drops Baby Merino Sport weight yarn that lends the project lovely drape.
Skills required
Chain, Tunisian crochet technique (alternating forward and backward passes), Tunisian simple stitch (tss), Tunisian purl stitch (tps), Tunisian knit stitch (tks), Tunisian cluster stitch (tcls), changing colours as you go, end row changing colours, , blocking.
This crochet pattern and image are property of Exquisite Crochet UK.