Wizard Frog Crochet Pattern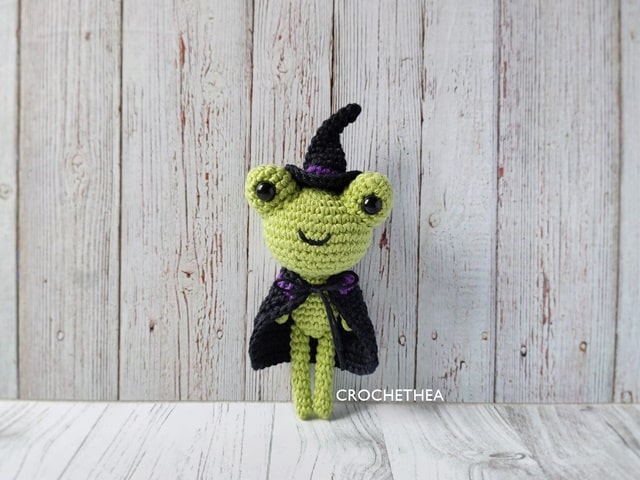 Once upon a time, there was a frog. He used to be a human, but he couldn't remember what he looked like because he had been a frog for so long. The frog who was once a human then learns about magic, who knows, he might find a way to turn back into a human. So, he was called the Wizard Frog. Although his body is small, he has a big heart and is ready to help anyone in need.
Wizard Frog amigurumi is about 11 cm (4.3 in) tall without hat.
This crochet pattern and image are property of Crochethea.