Sienna Harvest Berry Shawl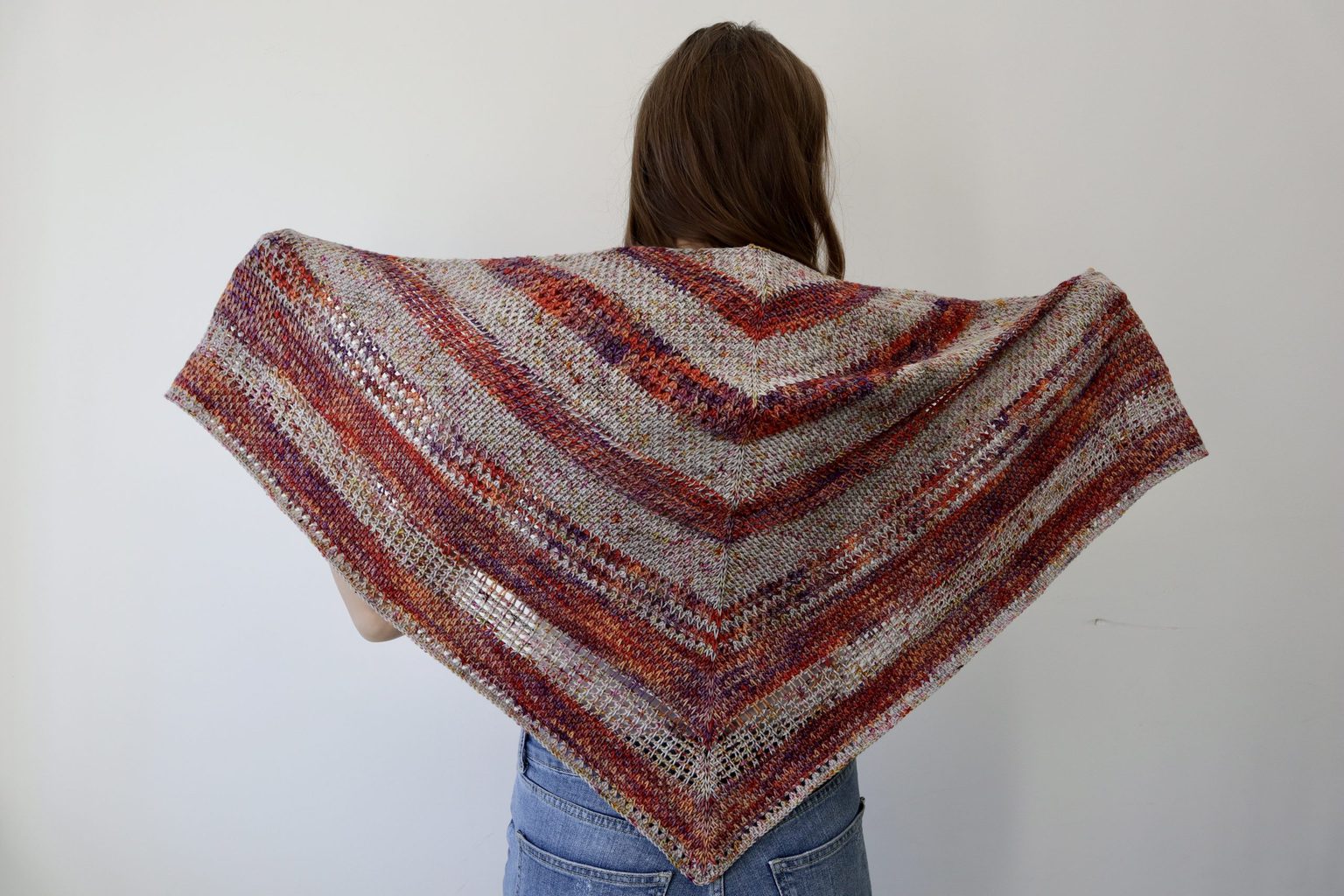 Sienna Harvest Berry Shawl is a medium size Tunisian crochet triangular shawl that is constructed top down. It uses 2 100 g skeins of fingering yarn weight, which enables the shawl to be a great layering option. The pattern uses a variety of stitches, some basic and some more advanced, in combinations to create a beautiful lace shawl.
The colors chosen for the sample in photographs are reminiscent of the beautiful, rich color palette of autumn harvest.
This crochet pattern and image are property of Exquisite Crochet UK.