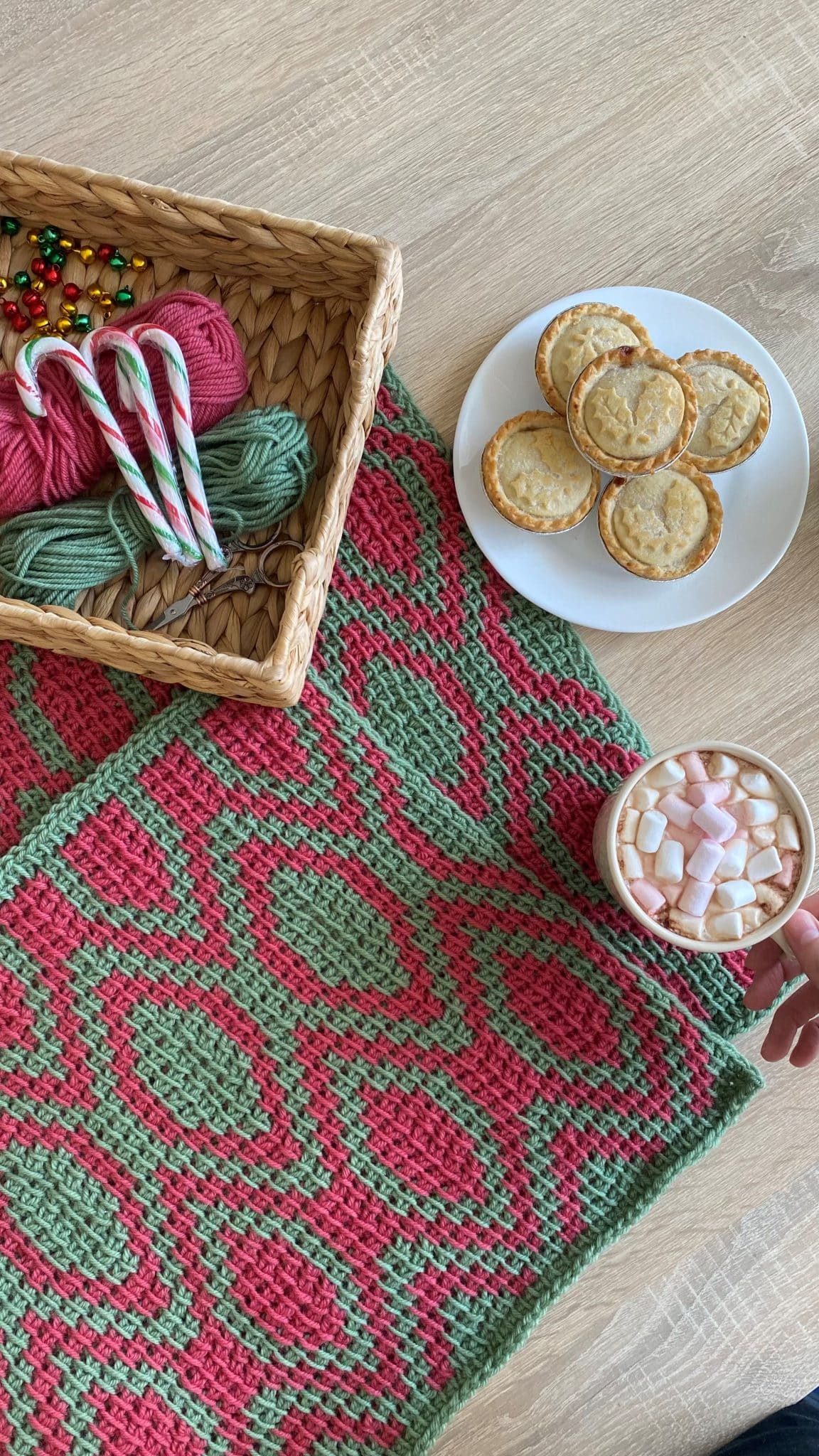 The Baroco Placemat, Christmas crochet tablemat, is a wonderful addition to your Christmas table décor that will add a beautiful personal touch to your festive dining experience. Bring on the mince pies and hot chocolate!
The placemat is made using Tunisian crochet and stranded colourwork technique and two colours. Both strands of yarn are carried at the back of the work and long floats are trapped on the consecutive row of work. Blocking the placemat at the ends is essential to ameliorate for the curling and evening out stitches.
To create this beautiful Christmas crochet tablemat you will need to master (or already know) these stitches and techniques:
Chain, Tunisian crochet technique (alternating forward and return passes), Tunisian simple stitch (tss), stranded colourwork, Tunisian simple stitch bind-off, blocking.
This crochet pattern and image are property of Exquisite Crochet UK.