Puffs and Crosses Lace Shawl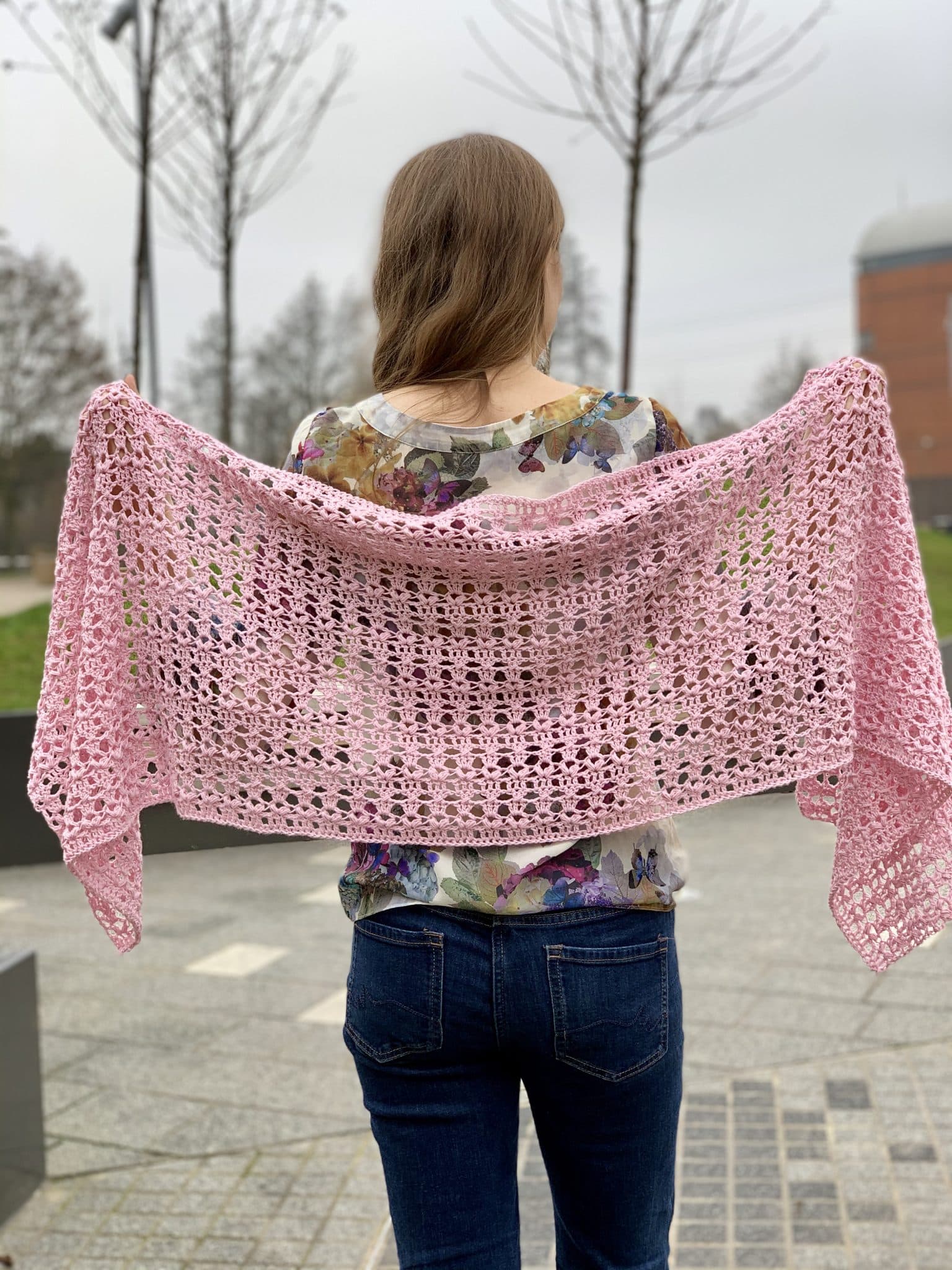 Puffs and Crosses Lace Shawl is the ideal accessory for chilly spring mornings or nights out with friends. It is a beautiful and delicate design that can spice up any outfit. This is a great first crochet lace shawl project. To create this beautiful crochet lace shawl you will need to master (or already know) these stitches and techniques: Chain, single crochet stitch (sc), foundation single crochet stitch (fsc), puff stitch (puff), puff v-stitch (puff v-st), double crochet stitch (dc), blocking.
Pattern consists of 4 row repeat.
The shawl begins with a row of fsc sts and ends with a row of sc sts.
The shawl is worked flat.
Turning 2 chain is worked loosely and counts as a 1st dc st.
Turning 1 chain does not count as a stitch.
This crochet pattern and image are property of Exquisite Crochet UK.