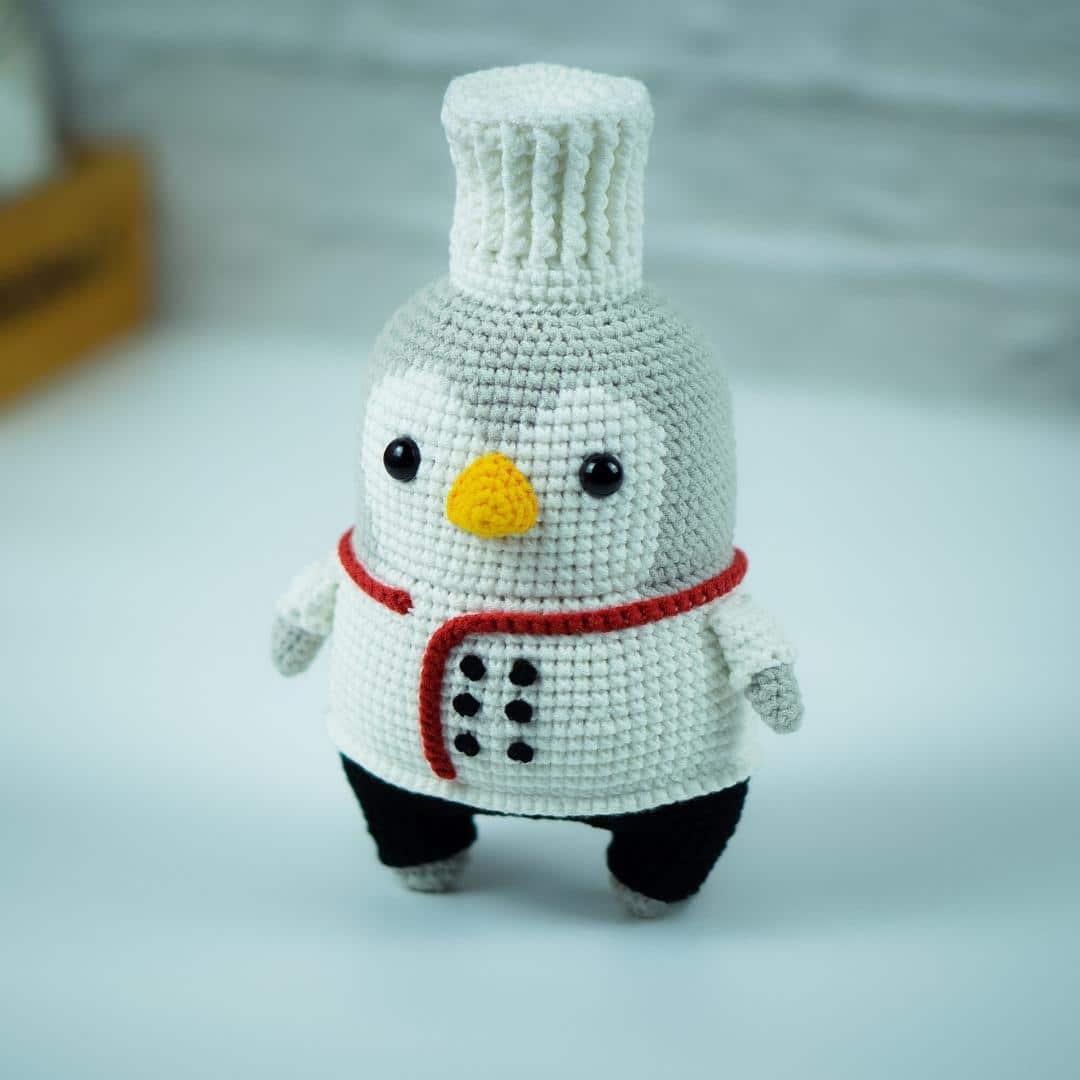 Welcome to the Penguin the Chef amigurumi pattern! Penguin is a lovable character who loves to cook up a storm in the kitchen. He's designed with a chubby body, wearing a classic chef outfit with black pants, a white shirt, and a chef hat. This intermediate pattern uses fine-weight yarn and a 2.3 mm hook size, creating a detailed and intricate design that will bring Penguin to life
Thank you for trying out my pattern to crochet a penguin with the chef outfit! I hope you had a great time creating your chubby, lovable Penguin with his classic chef outfit.
This crochet pattern and image are property of Lennutas.