Ocean Breeze Crochet Scarf with Fringe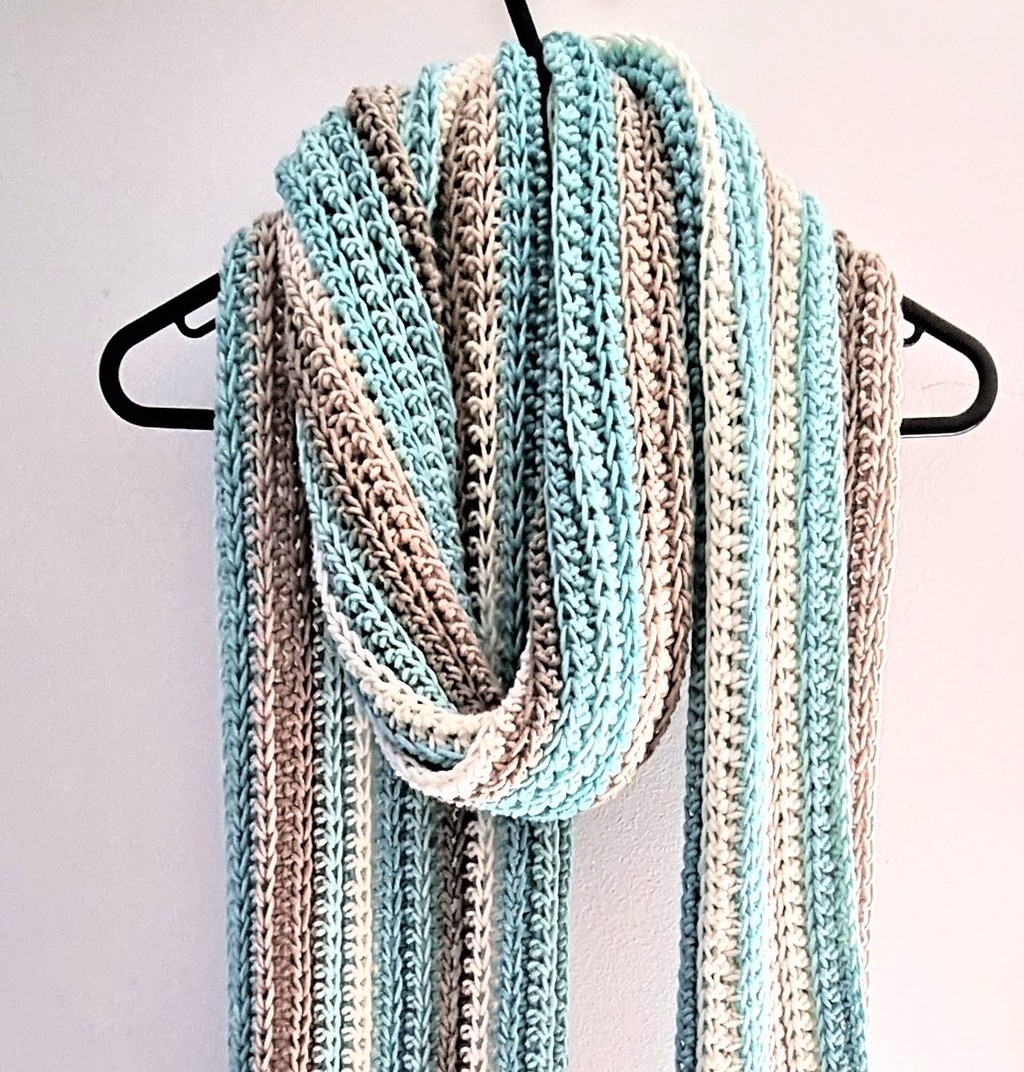 The Ocean Breeze crochet scarf with a chunky knit-look texture is super soft and squishy – exactly what you'd want to have in a scarf!
The pattern is simple and easy and could easily be worked up in a weekend.
This crochet pattern and image are property of My Crochet Space.