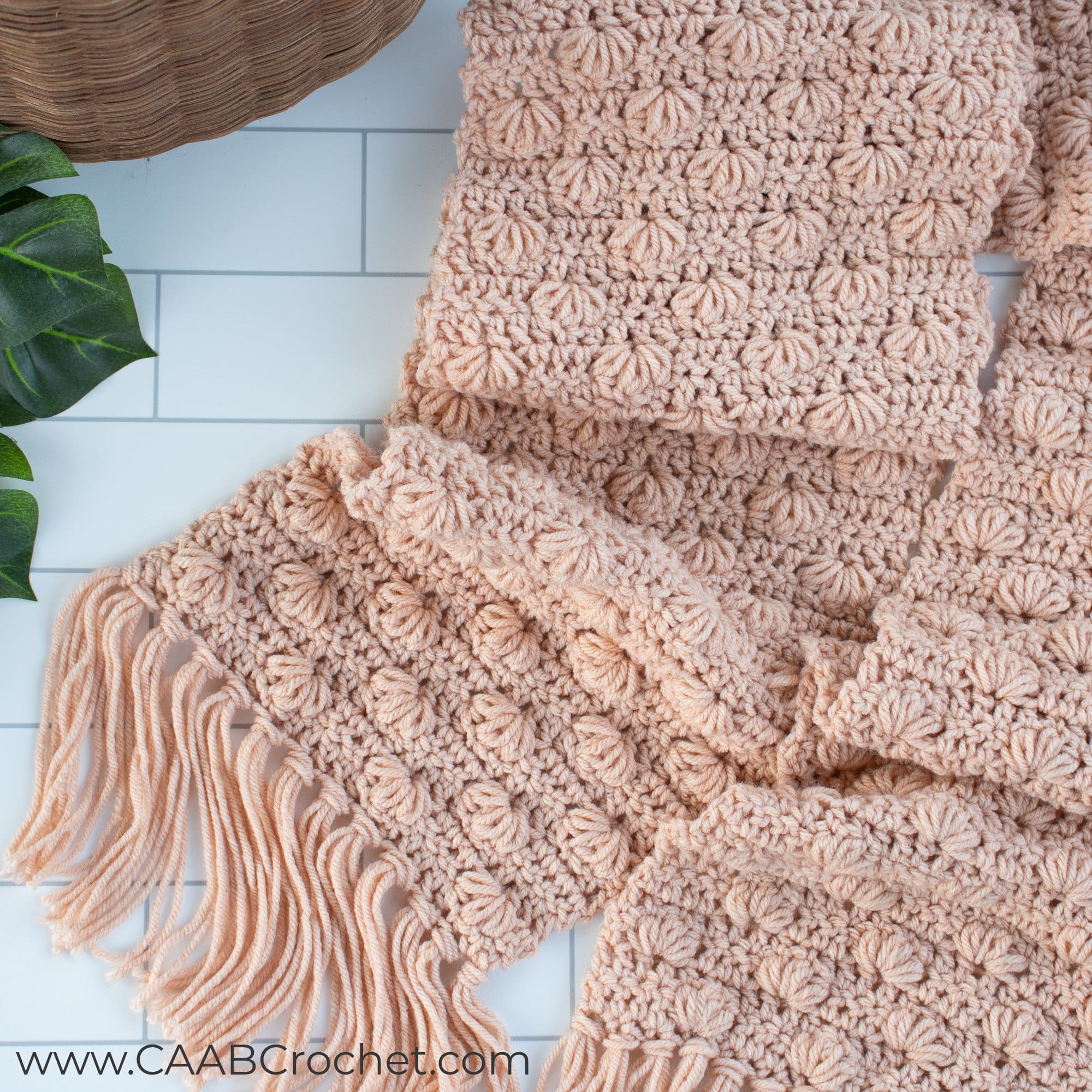 This simple crochet scarf pattern has such a fun raised texture! The alternating bean stitch clusters look like little shells scattered about! It is feminine and unique, but still easy enough for beginners.
The pattern is a simple 4 row repeat that incorporates only a few basic stitches! Once you get the repeat down, you can just keep going until the scarf is as long as you like.
This crochet pattern and image are property of Caabcrochet.