Little Bunny Crochet Pattern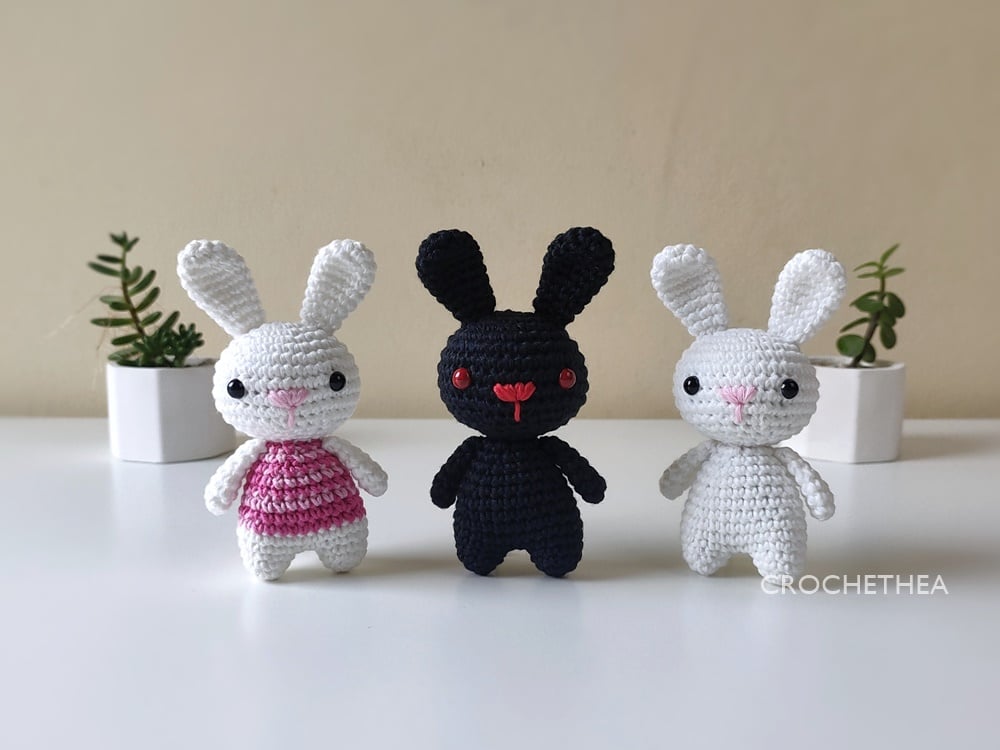 Let's crochet a cute little bunny! The pattern is easy to crochet for beginners. You can also use color variations as you like. I used color gradation yarn for the shirt, but you can use left over yarns for it. This little bunny amigurumi can be made into a keychain or a table decoration.
This crochet pattern and image are property of Crochethea.