Fall Decor Autumn Crochet Placemat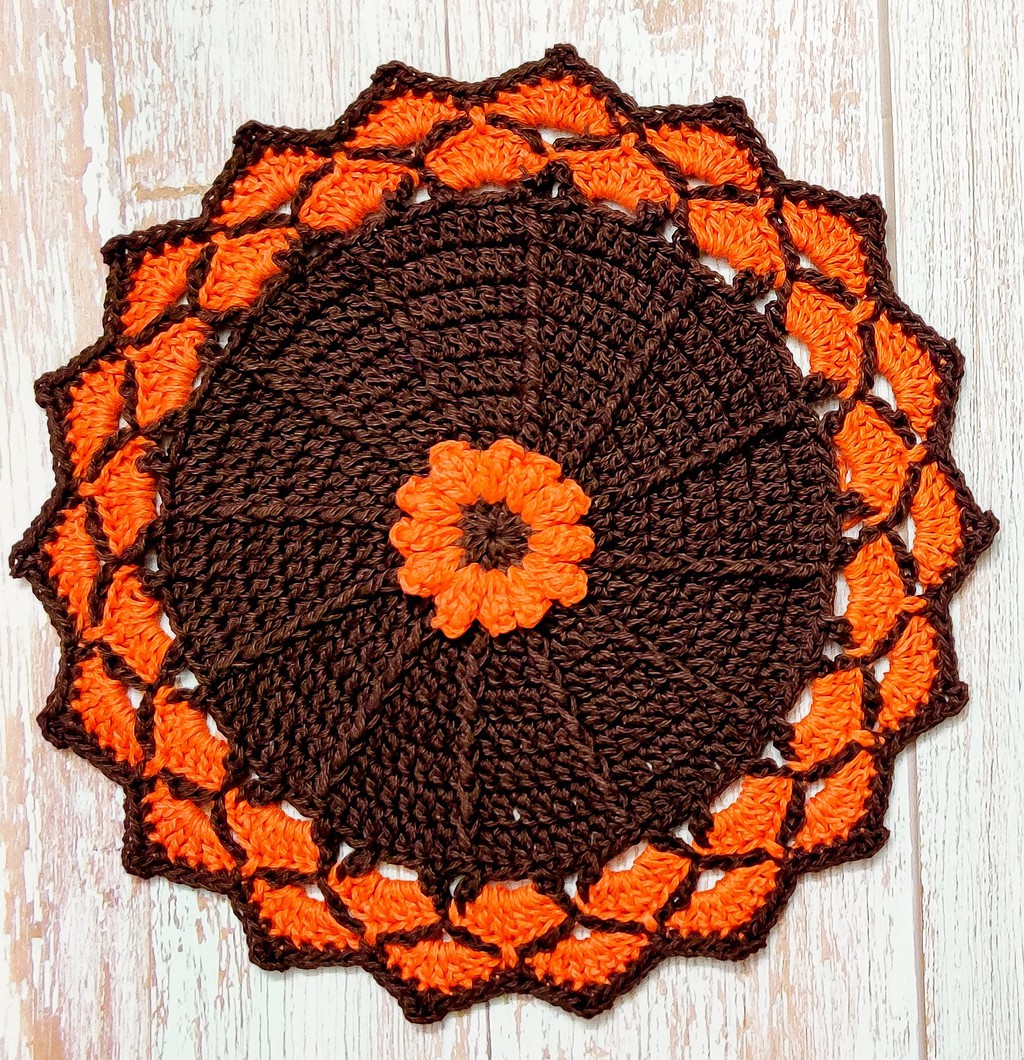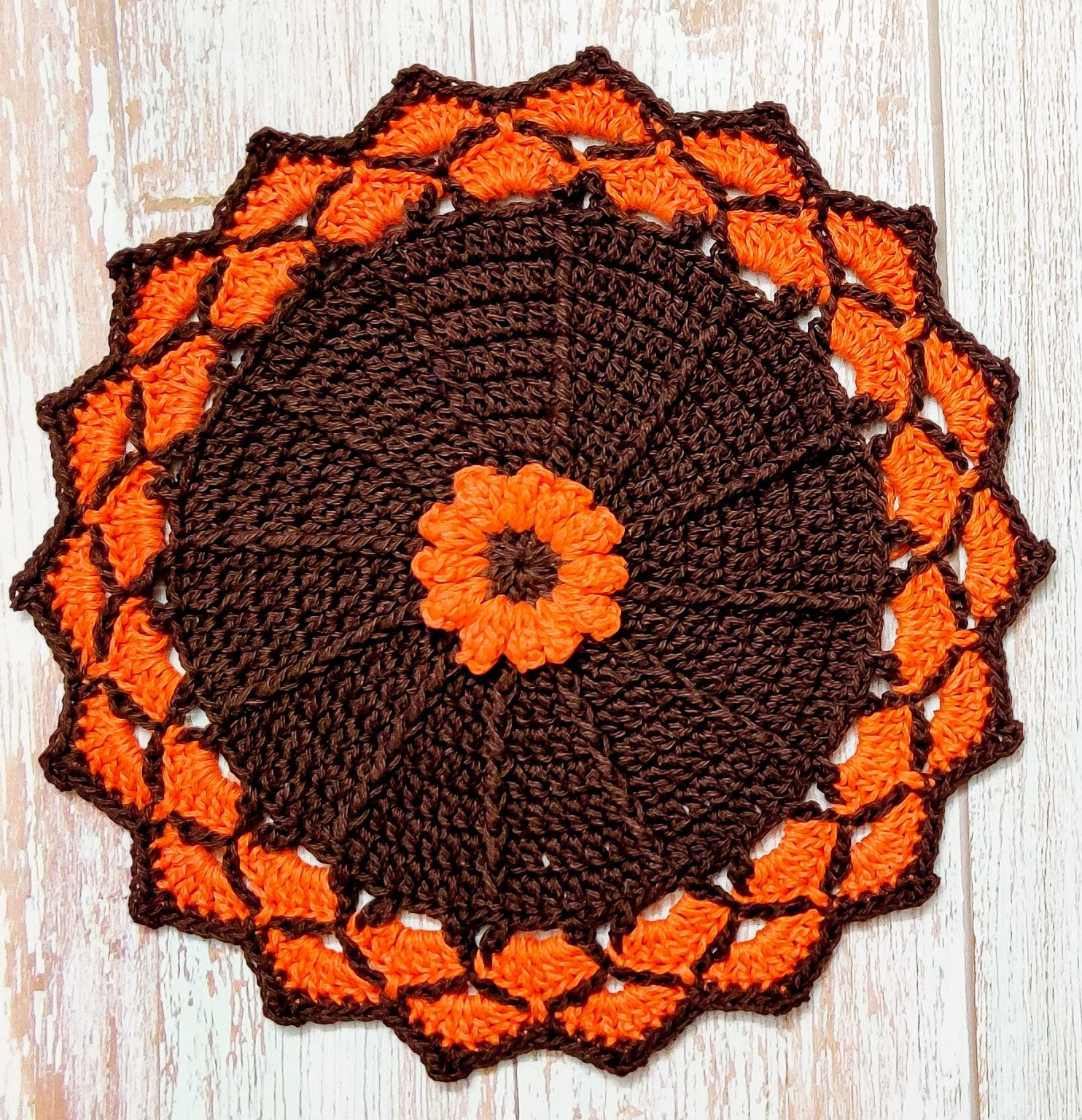 Fall is such a colorful season and those beautiful fall colors are a great inspiration for many Fall and Autumn Crochet Projects. I love making cozy fall inspired crochet projects. The ideas are unlimited….pumpkins , Wreaths , Cup Cozies, Scarfs, Crochet Blankets and Pillows and of course one of my favorites , Decorative Crochet Doilies and Placemats.
Today am sharing the pattern for Fall Decor Autumn Crochet Placemat. Enhance your fall decor table with this beautiful and easy to make crochet placemat. They would definitely add a great vibe to any corner of your home. The most awesome thing about crochet is that you can just change the colors in a pattern and make them suitable to any season.
Materials Used:-
4 Ply Cotton Knitting Yarn
4mm Crochet Hook
Size:-
12 Inches – Can be customized to any size
This crochet pattern and image are property of Raji's Craft Hobby.