Little Bear Crochet Pattern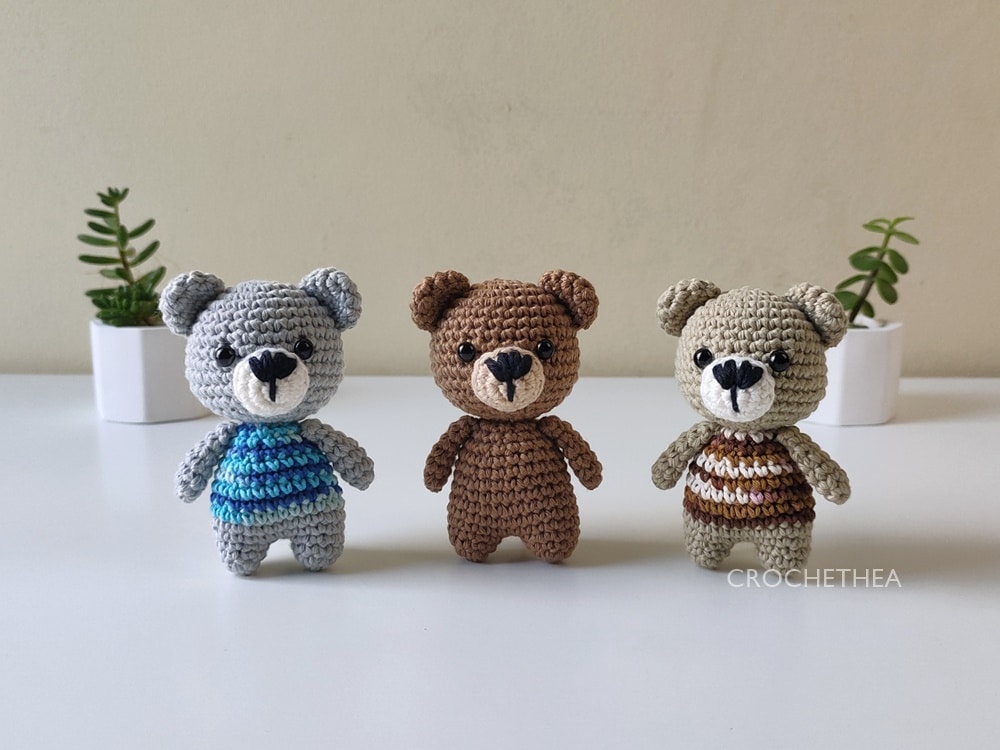 Hi, crochet fellows, there's a new cute collection at Crochethea. Let's make an adorable amigurumi little bear! You will be addicted to it. The pattern is easy crochet for beginners. You can also make color variations as you like. It's really fun!
Little Bear amigurumi is about 9 cm (3.5 inches) tall. I used small ply Balinese cotton yarn (sport yarn). Its size may vary according to the materials you used. Happy crocheting!
This crochet pattern and image are property of Crochethea.