Crochet Santa Face Ornament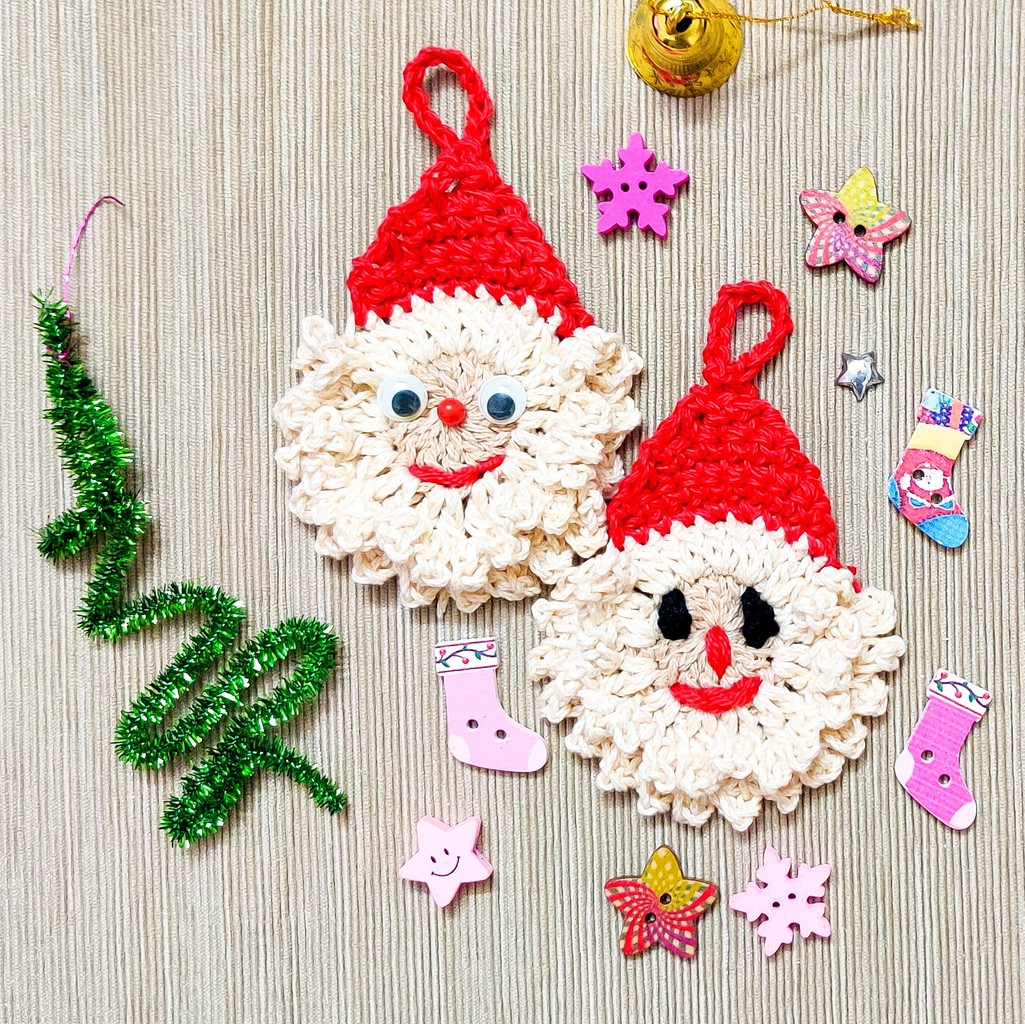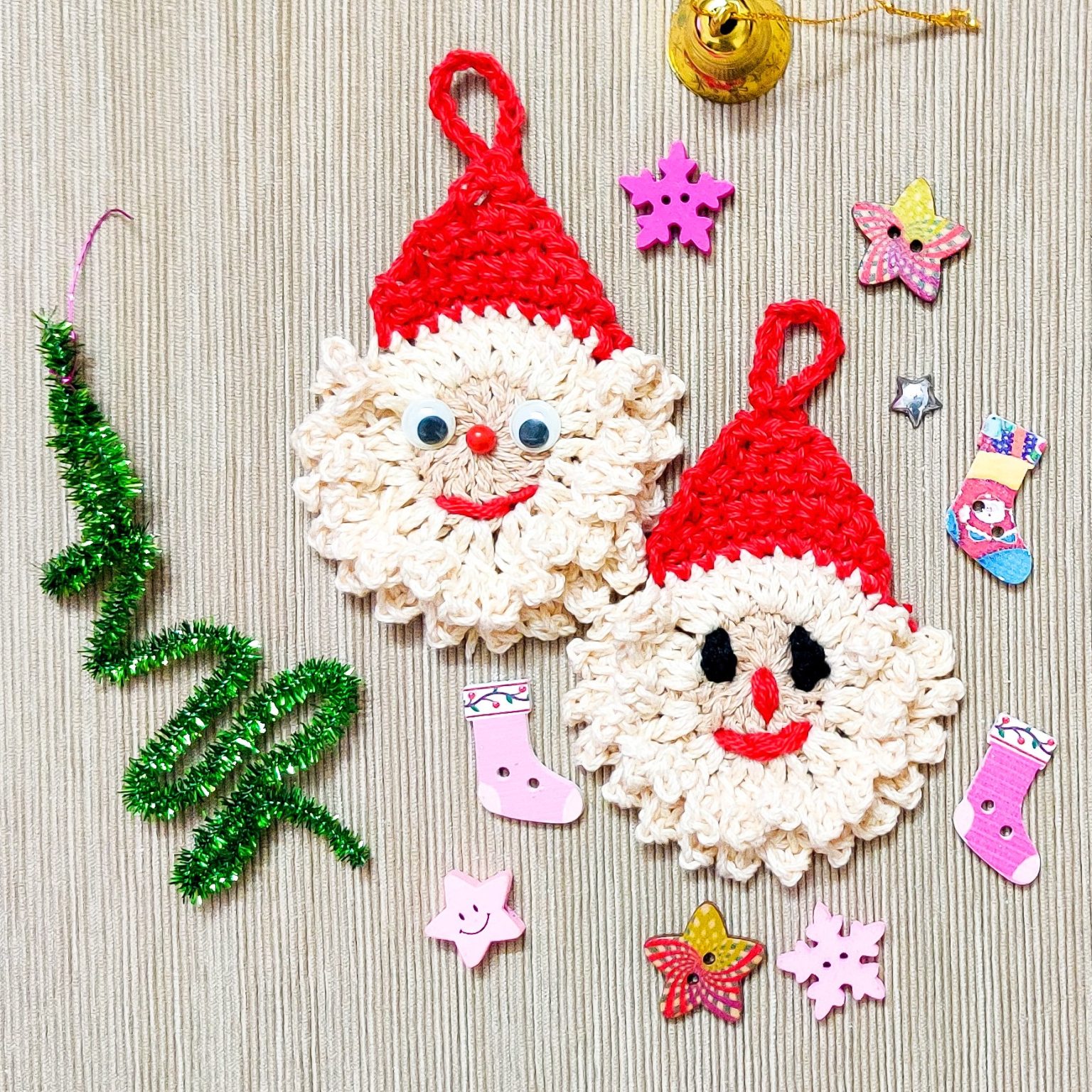 It's the holiday season, and it's time to begin your holiday crochet patterns. Decorating a Christmas tree is probably one of the most exciting things to do with your family during the holiday season. Handmade holiday projects are so much fun to make.
Make these cute little Santa ornaments to hang on your tree. It is quick to make, and they would look adorable on your tree. You can crochet a bunch of them and turn them into crochet bunting or Wall Hanging. These also make really great, easy gifts to give for the holidays.
This crochet pattern and image are property of Raji's Craft Hobby.