Crochet Pleated Baby Cardigan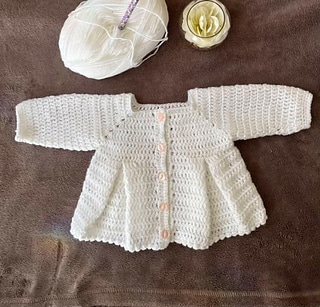 The crochet pleated baby cardigan is a very simple pattern, as it makes use of simple crochet stitches. It is worked top down. The pleated detail adds a lot of beauty to it, and what's more? The pleats do not require any sewing! Yes they are no sew crochet pleats. There is a video tutorial to help with explaining the pleats better.
This crochet pattern and image are property of Toyslab creations.