Ruffled Mini Flower Doily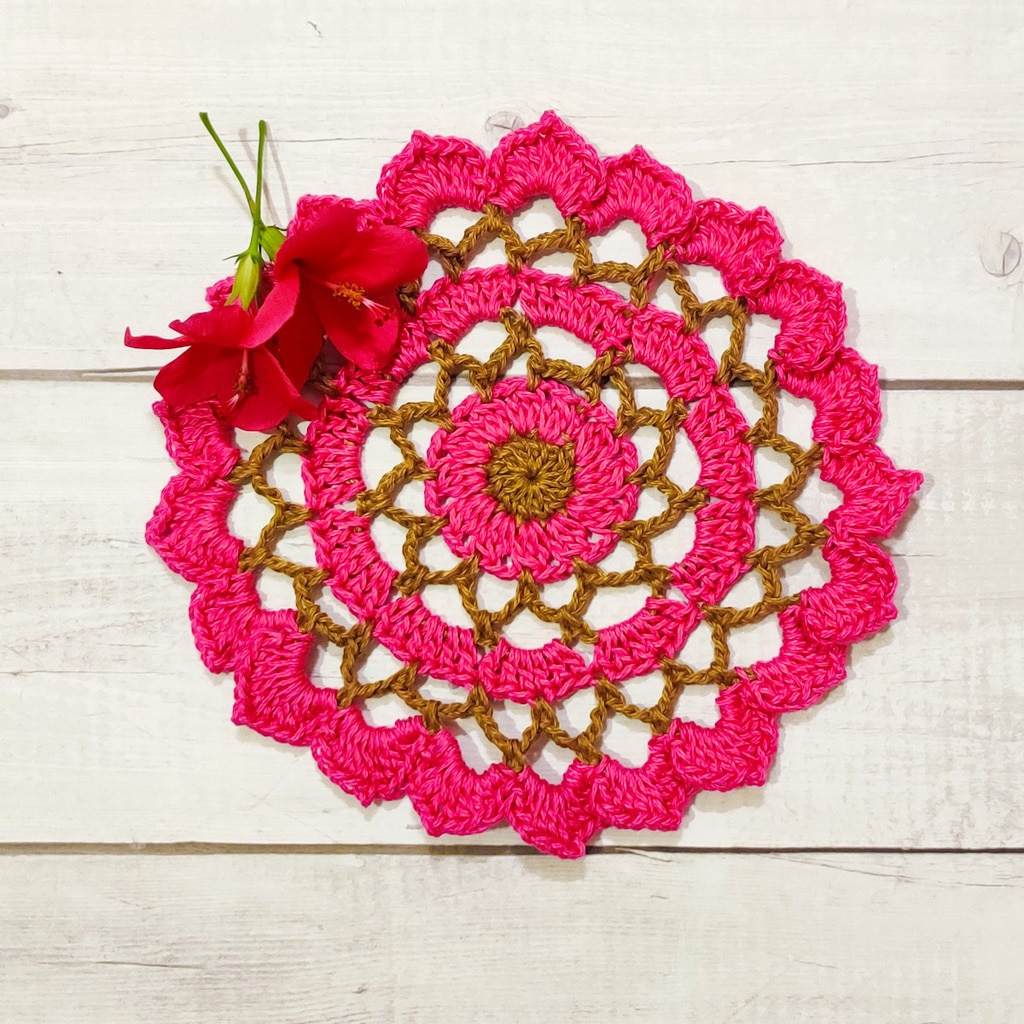 Crochet projects inspired with Flowers are so enchanting to look at, and they never fail to impress anyone. There are unlimited range of stitches and color combinations you can work out to make these Flower themed Crochet Doilies. Use vibrant color combinations to make this doily and they are sure to bring instant colorful vibes to your home decor. Use them as tablemats or placemats, or you can use them as Coasters too.
Today I am sharing the pattern for Ruffled Mini Crochet Flower Doily. These are fairly quick and easy to make. The stitches used are basic crochet stitches. This will also be a great project to try out for even complete beginners.
Materials Used:
4 Ply Cotton Knitting Yarn
4mm Crochet Hook
Finished Size: 8 Inches
This crochet pattern and image are property of Raji's Craft Hobby.