Crochet Pumpkin Potholder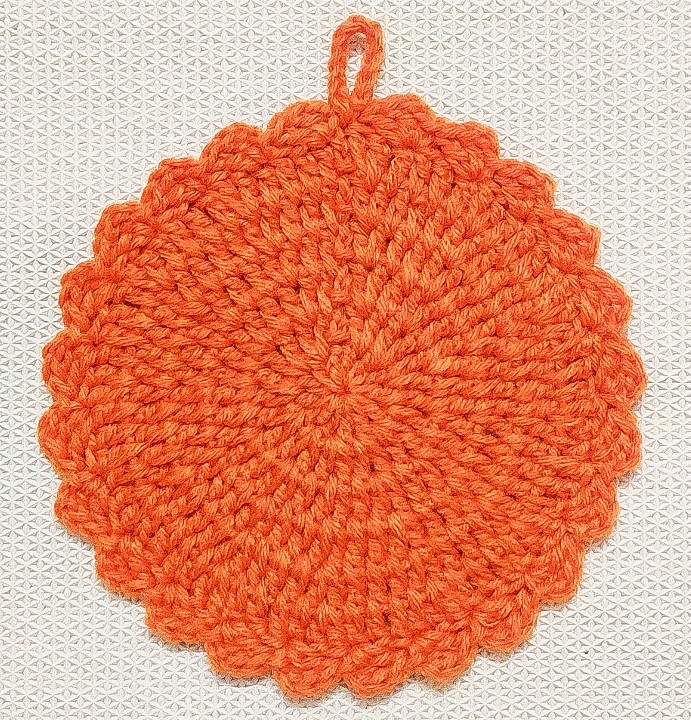 Fall is such a colorful season, and those beautiful fall colors are a great inspiration for many Fall and Autumn Crochet Projects. This is definitely the perfect time to crochet up some cute Pumpkin inspired crochet projects. There is nothing more fun than crocheting holiday theme projects.
Here's a cute and easy Crochet Pumpkin Potholder pattern. This will be a perfect crochet project for your table setting. You can also use them for home decor by hanging them on the wall for your Autumn decorations.
This cute crochet pumpkin pot holder is easy to make. The pattern is simple and quick to make. Pumpkin Potholder Crochet Patterns are great because they can not only be used for Fall decorations, but also you can make them throughout anytime of the year
This crochet pattern and image are property of Raji's Craft Hobby.