Creepy Crawly Spider Sock Pattern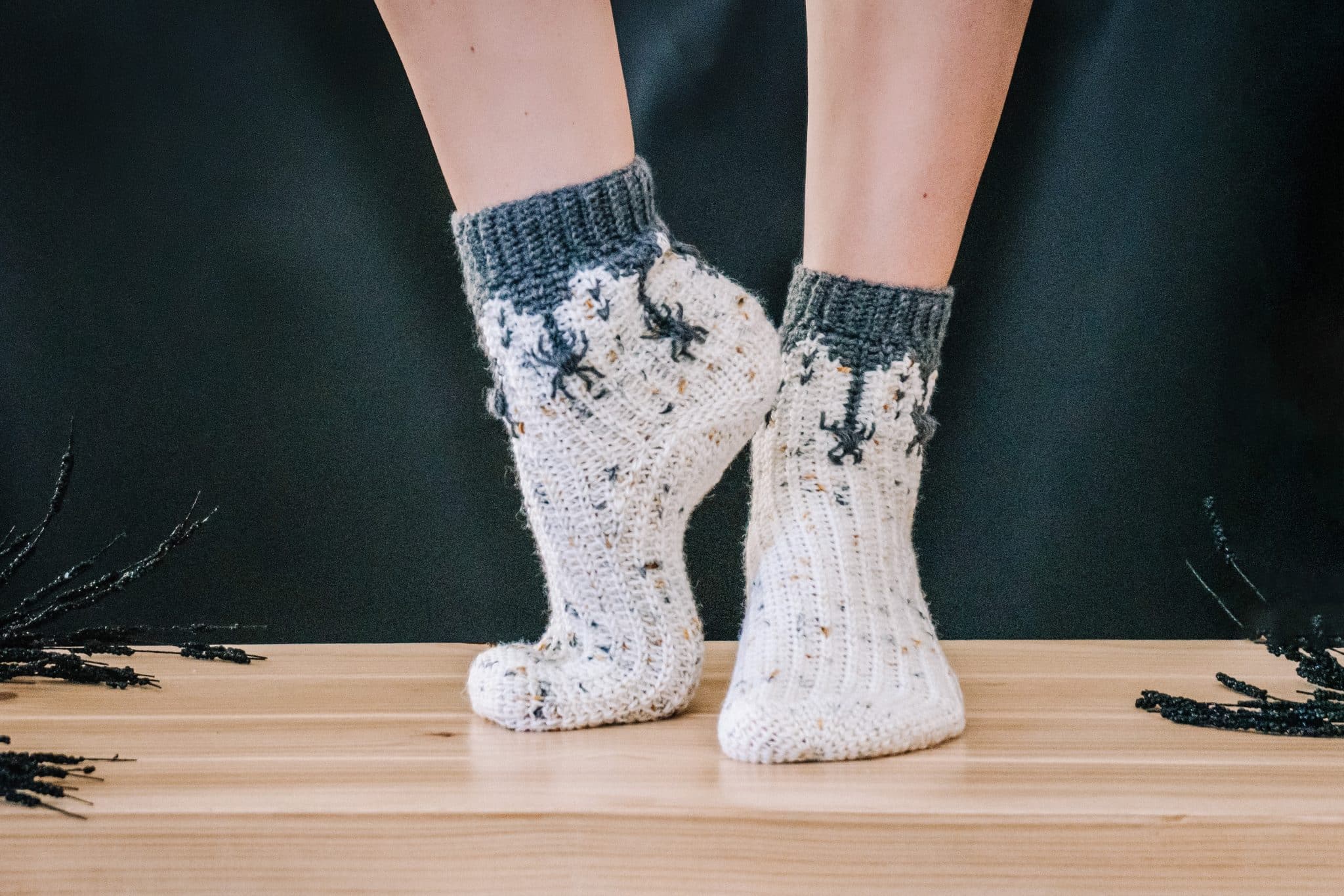 Am I the only one that is ready for Halloween?!? I have been ready since last Halloween was over, so I made the Creepy Crawly Spider Sock Pattern. They are creepy and crawling with spiders on all sides.
Spiders are not my favorite, now I am not scared of them, but the fact they can crawl right on up your leg or where ever and you can't feel them creeps me right out! And where I will startle myself more than once if I happen to catch my little spider friend on my Creepy Crawly Spider socks the fact that they are fun and adorable makes it all worth it! Especially as I begin my Halloween prep.
This crochet pattern and image are property of Briana K Designs.